How Do I Create a Landing Page?
Creating a landing page becomes easy when you have user-friendly software like Instapage readily available. Follow these 5 simple steps and you can create professional looking landing pages in just 3 minutes with Instapage: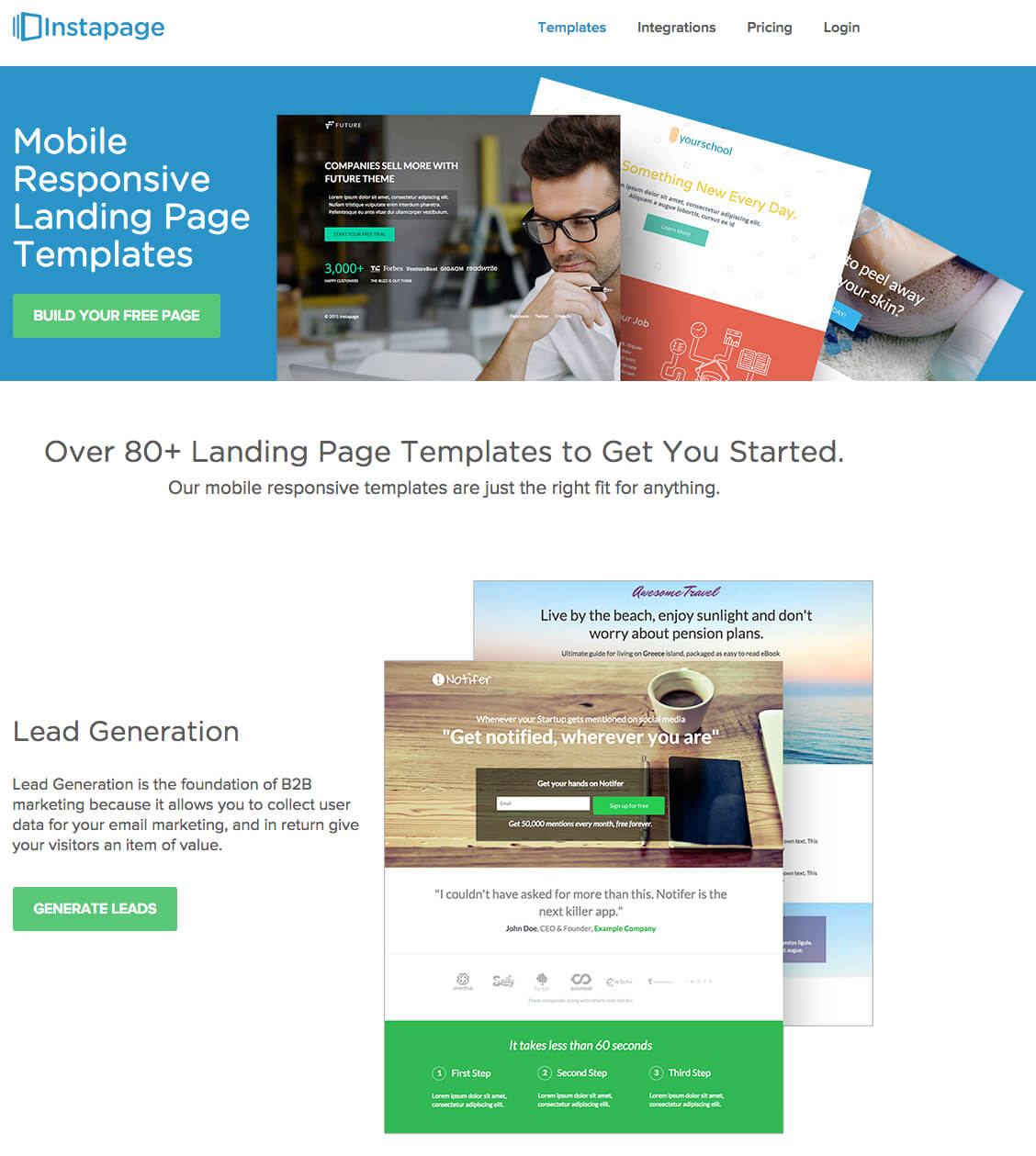 Integrate your landing page with the 20+ marketing integrations that Instapage offers.
Publish your landing page.
A/B test your landing page using Instapage's tracking tools. These tools have been proven to help users track visitor behavior, compare conversion rates, and improve your conversion rates.