Types of Landing Pages
Generally speaking, there are 6 types of landing pages:
1. Click-through Page: This is one of the simplest types of landing pages. The entire purpose of click-through landing pages are to get your visitors to "warm up" to your product by quickly informing them about your offer while getting them to "click-through" to your product or service via your CTA button. On click-through landing pages, users generally find benefit-oriented copy as to why they should buy the product and the context of use of your product.
Another factor that distinguishes a click-through page from other types of landing pages is the fact that the page has no form on it, just a CTA button that takes the warmed-up visitor to the real product page.
For example, free trial pages are generally click-through pages, like Intuit's shown here: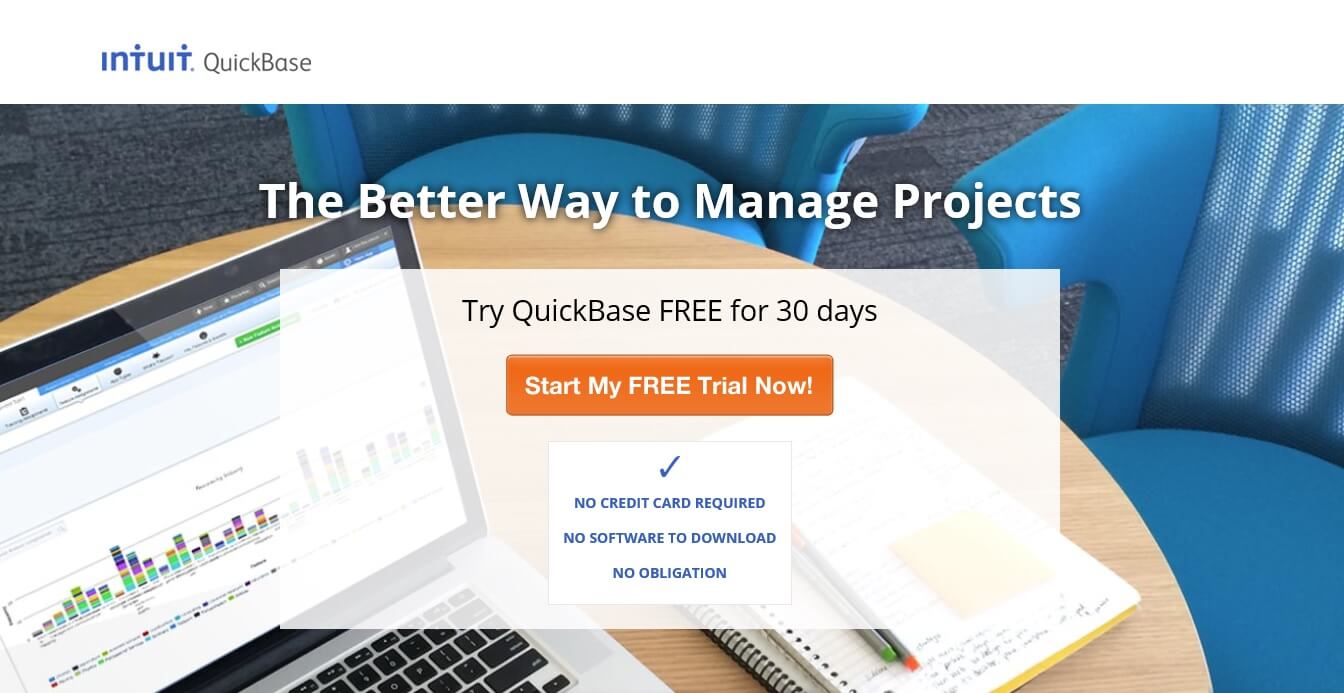 2. Lead Capture Page: Lead capture landing pages are more in-depth than click-through landing pages because their intent is to gather personal data (name, email address, etc.) from visitors.
There are no exit links on lead capture pages, so there should never be any navigation links on these pages. The contact forms on lead capture pages are also carefully designed because they are the center of attention. Copy on lead capture pages need to be able to explain the product or service properly so that the visitor becomes emotionally invested in the page and clicks the CTA button.
Take a look at InboxDollars' lead capture page, and the length of its optimized form: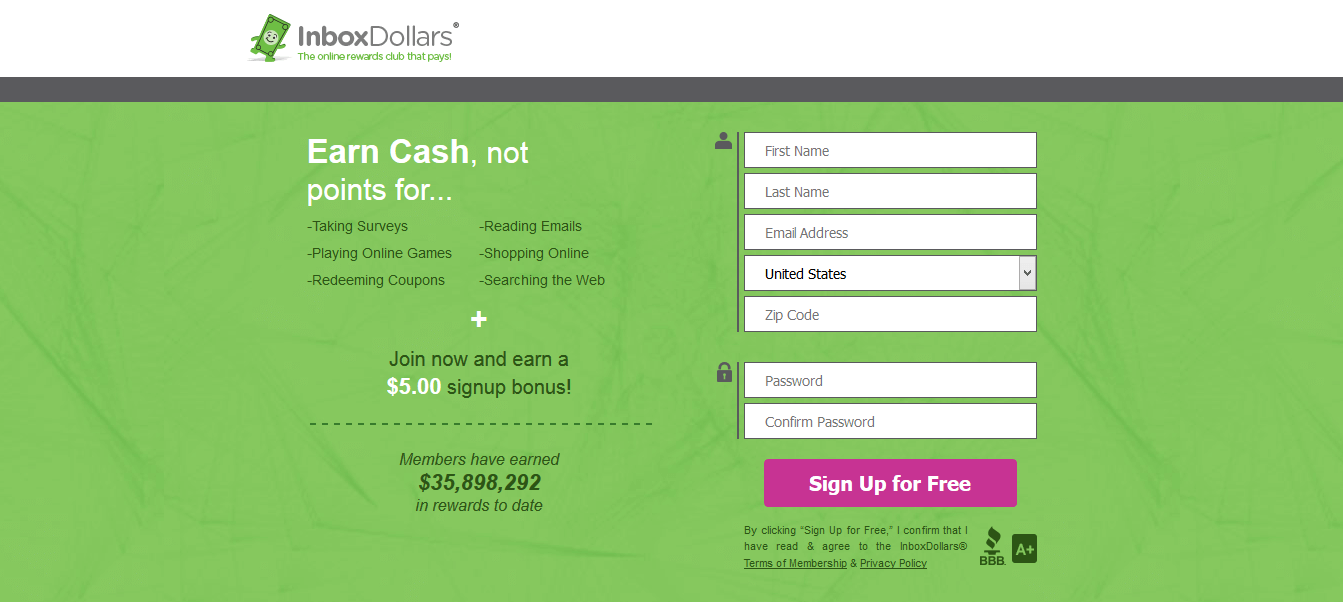 3. Squeeze Page: A squeeze page is specifically designed for visitors to submit their email address in order to proceed further into the site. This "squeeze" strategy is a very effective way for marketers to grow their email list.
A squeeze page collects visitor's email addresses in order to shuffle them down the marketing funnel. The copy of your squeeze page essentially consists of a list of all the benefits that your service can provide your potential customers with.
The important thing about your squeeze page copy is the arrangement, because the purpose of squeeze pages are to grab instant attention. This is why it's important the copy be given to visitors in such a manner that it's easy for them to scan through, like a list of bullets points.
Unlike a lead capture page, the lead capture form on the squeeze page needs to be short. An email address field is sufficient for you to collect your visitors into your funnel.
The ClassPass landing page is a great example of a squeeze page: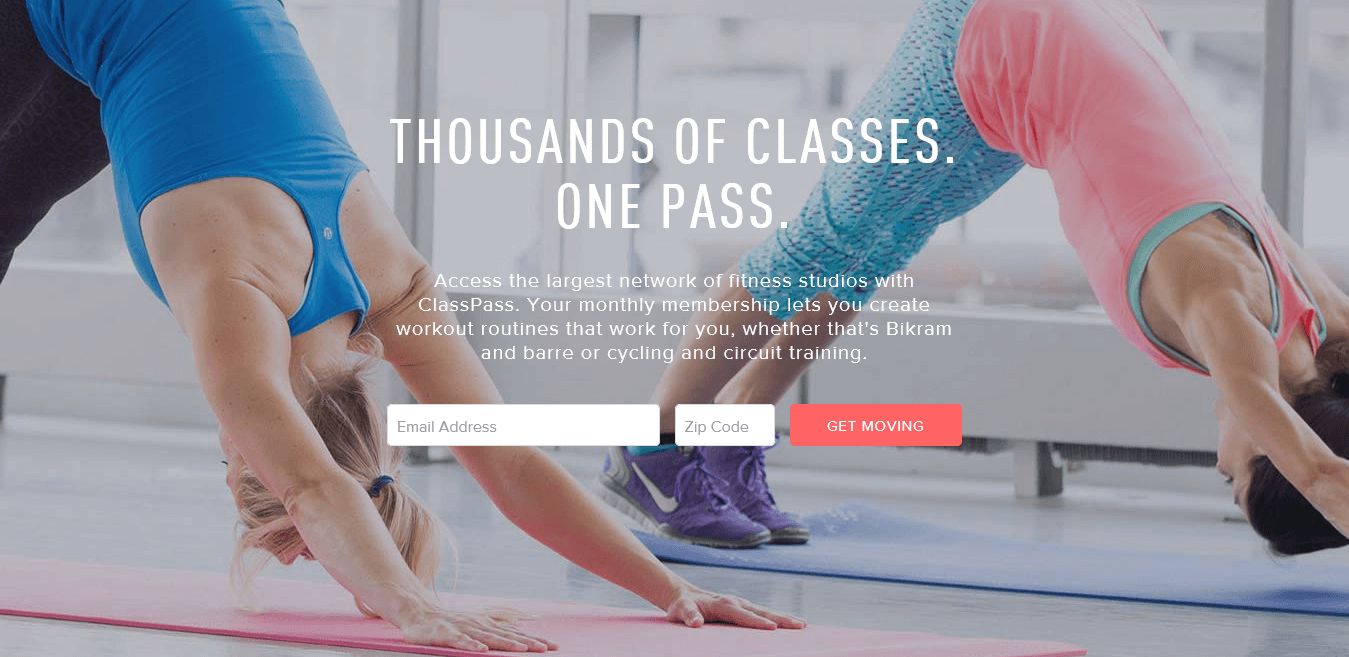 4. Sales Page: A sales page is a standalone page used to sell a product or service. The purpose of a sales page is to give the visitor all the information they need in order to make a purchase. A sales page can have a short or long form depending on the complexity of the product you're promoting.
A short form sales page is used for products/services whose value is relatively easy to communicate to the visitor, and when the product is generally not a large investment. If you opt for a short form sales page, including one CTA button is enough.
Long form sales pages, on the other hand, are used to promote products/offers that require more explanation than a few words of copy to understand. Also, if your service is a larger investment, using a long form page is recommended. Finally, there are generally two CTA's on a long form page – one above the fold (users don't have to scroll down the page to see it) and one at the bottom of the page – so the visitor has more opportunity to convert.
Time Doctor A/B tested a long form page versus a short form page and found out that the shorter page increased conversions by 36%: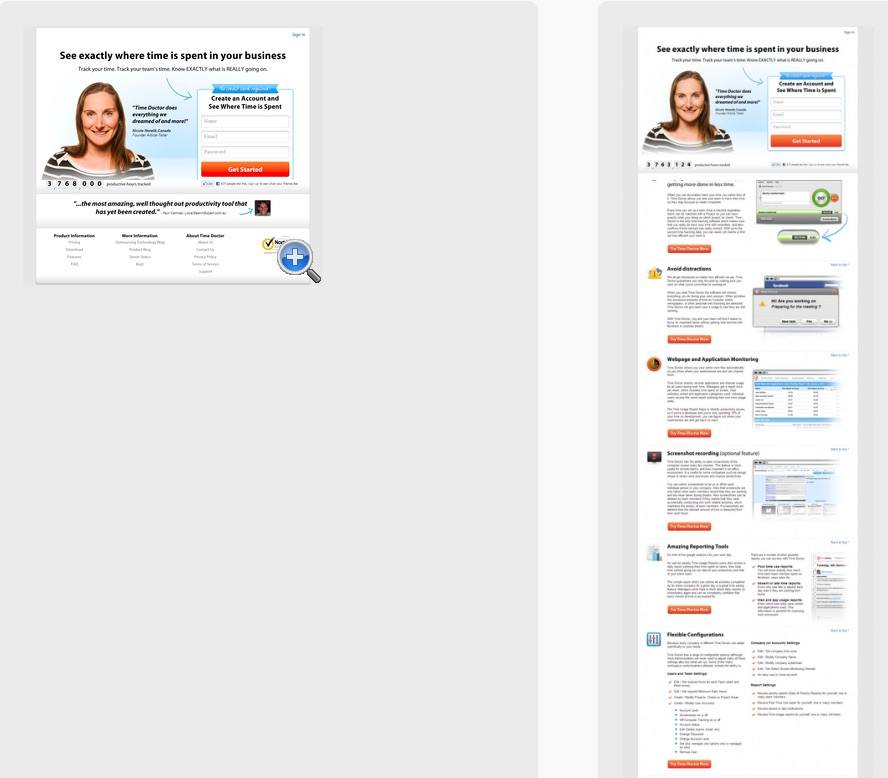 5. Splash Page: A splash page is an introductory page that appears before any website page.
Not all websites have a splash page, but for those that do, the splash page is the first screen visitors see. In these instances, the splash page welcomes them to the website.
The purpose of a splash page/screen is to provide visitors additional information about your brand and guide them to the right page on your site. The page can also be used to get visitors to sign-up, this is what MarketingProfs does with their splash screen: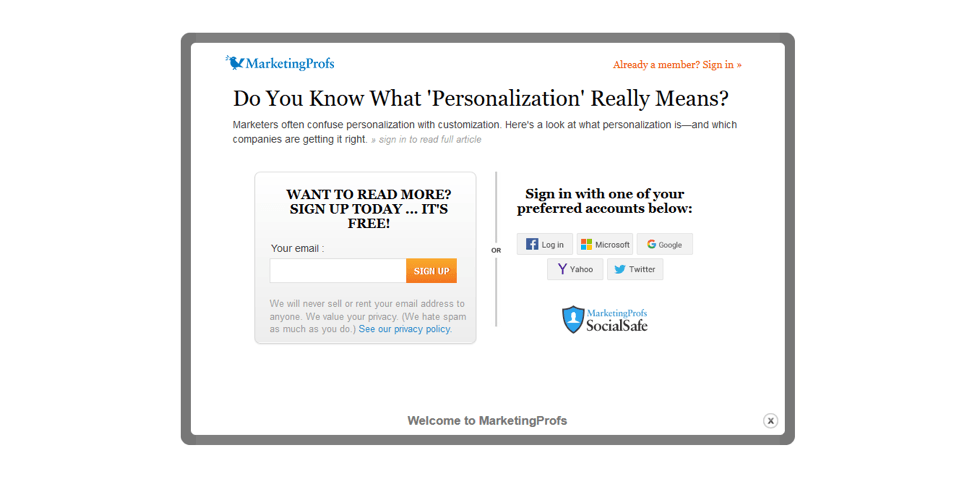 6. Pitch Page: Pitch pages help you attract customers to your products and services, and can be broken out into different types as well.
A product pitch page showcases your product. Rather than focusing on the lead capture form, a product pitch page lets the product be the center of attention. This spotlight that shines on your product can be done in several ways, including highlighting the benefits of the product or a more feature-centric approach.
This Bitrix24 page makes the product the center of attention: