Main Components of a Successful Landing Page
A Primary Headline: Your landing page headline plays a key role in convincing your visitors to read and engage with the rest of your landing page.
If you want your visitors to stay on your landing page, crafting a great headline is a good start. To formulate a persuasive headline, consider the following five approaches:
The "How to" Option
Ask a question
Be funny/cheeky
Give them reasons why they need to select your product or service
Provide a solution to their problem
FiveStars provides a solution to their visitors' problem with their landing page headline: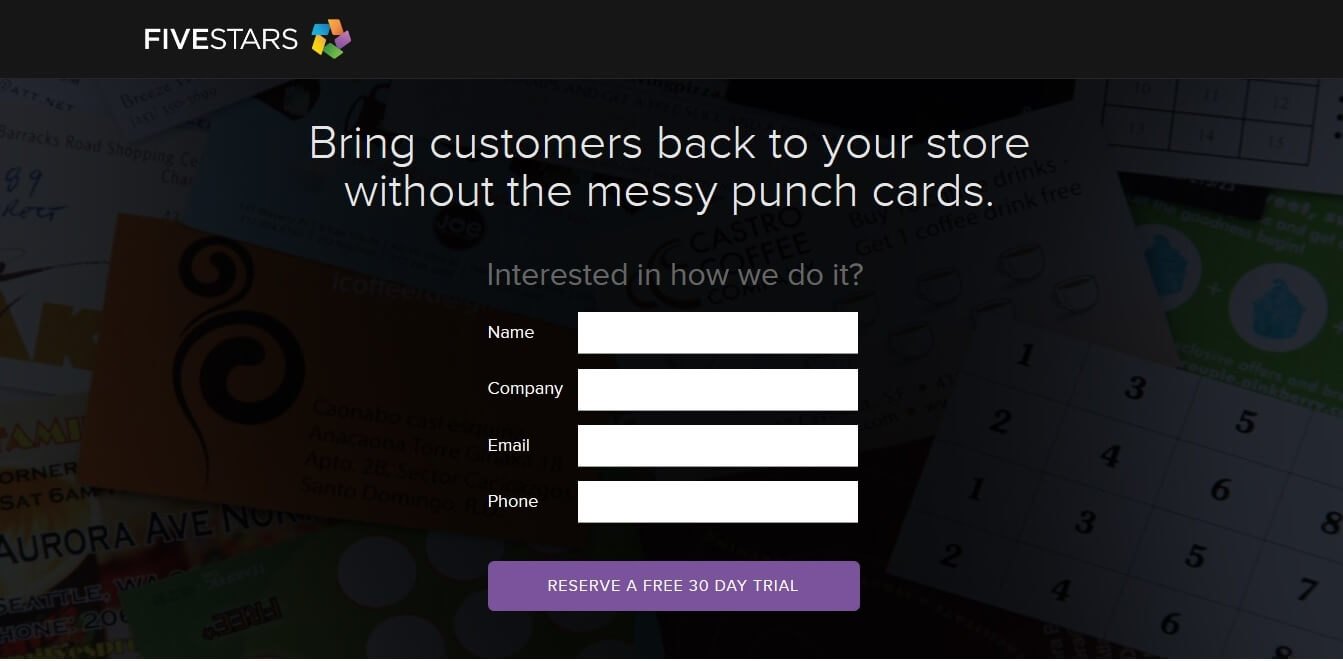 A Secondary Headline: A secondary headline is not required for all landing pages. However, they are often applied to landing page's whose headlines are too long to be appealing. Simply add a sub-header under your main headline, which then becomes your secondary headline.
For example, Outbrain uses a secondary headline to support their main headline:
Your Unique Value Proposition (UVP) Makes Up Your Copy: In your landing page's copy, answer this question, "what is it that makes [our] product or service better than the competition?"
That being said, it's important to note that when writing landing page copy, don't elaborate on why your product or service is superior. Instead, talk to your customer, about your customer.
The landing page is all about customer experience. It's recommended that copy include the pronouns "you" and "your" whenever possible. Tell your customers how they'll benefit from your product or service and what's in it for them. Doing so helps personalize the experience and helps build a relationship with them.
"Less is more" when writing landing page copy. Keep it short, but be descriptive enough to explain your UVP.
Also, make sure your copy has enhanced readability. Users don't like to read large blocks of text because they are harder to scan and digest the information. Instead, use:
Bulleted lists
Numbers
Whitespace
Anything that helps "break up" the content and easier for the reader to digest
As an example, Uber recruits new drivers by listing their service's benefits with supporting images: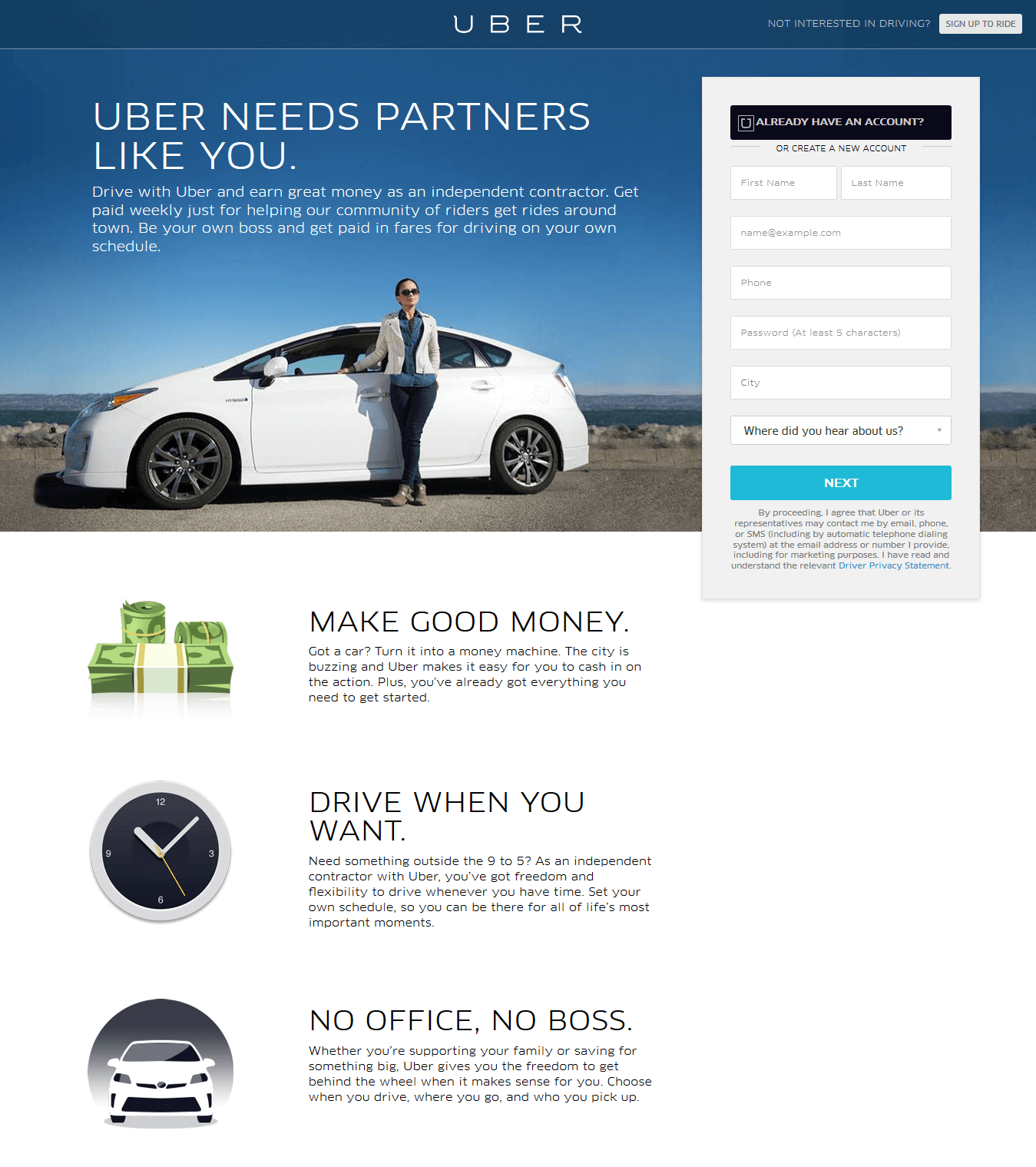 Trust Indicators: Establishing credibility with users on your landing page is important, and trust indicators help you do that with ease.
A few common landing page trust indicators include:
a. Statistical Evidence: Before you put up any statistics on your landing page, make sure they are correct! Always verify the accuracy of data. Incorrect data will ruin any trust your visitors may have had in your offer.
iMPACT's landing page has a nice nugget of statistical proof by HubSpot on their landing page.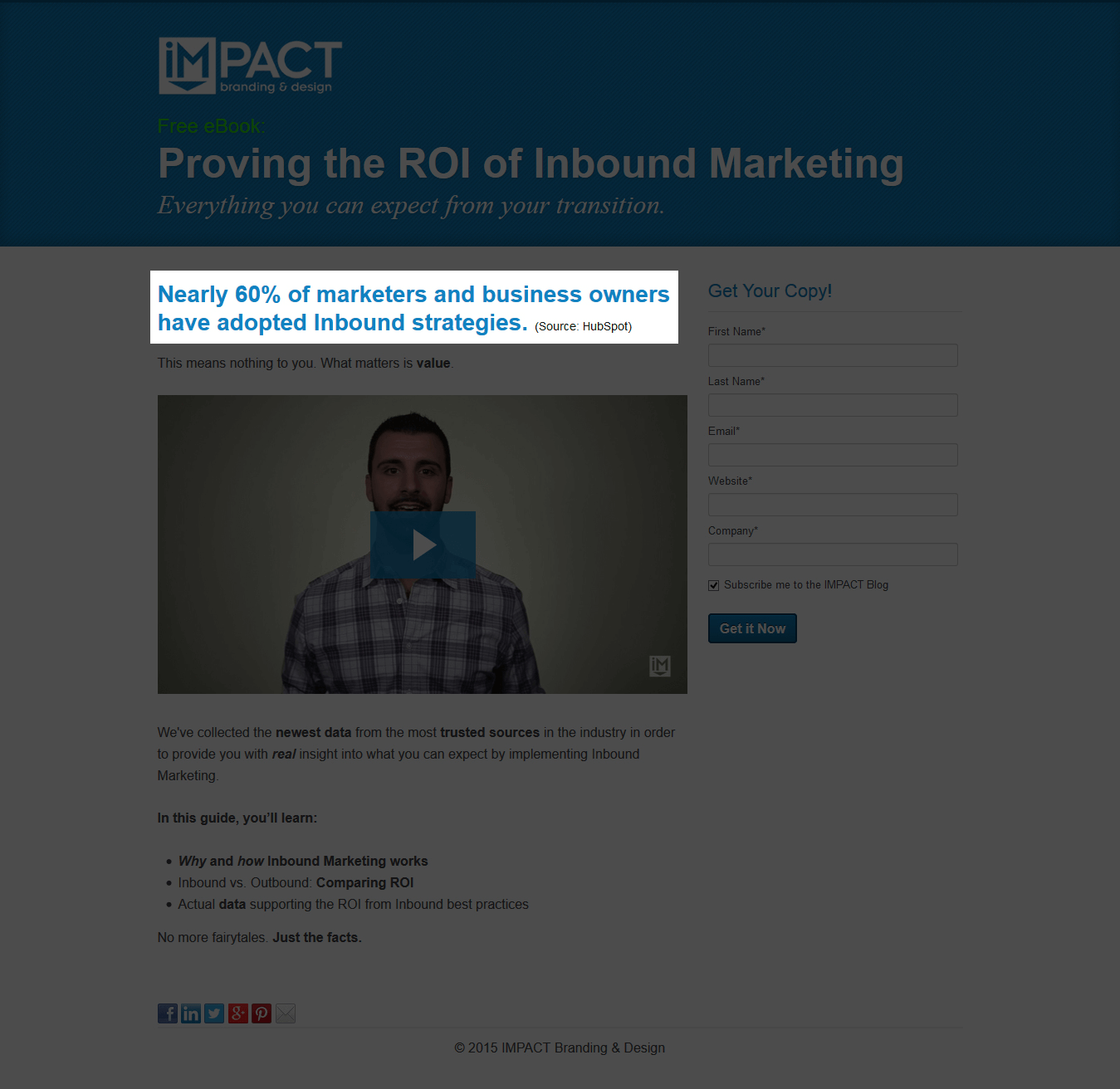 b. Customer Badges: Showcasing customer badges of well-known companies is a simple way to borrow some of their credibility. A visitor who doesn't know your service, but recognizes one of your customers, is much more likely to click on your page's CTA button.
SharpSpring makes use of customer badges on their landing page: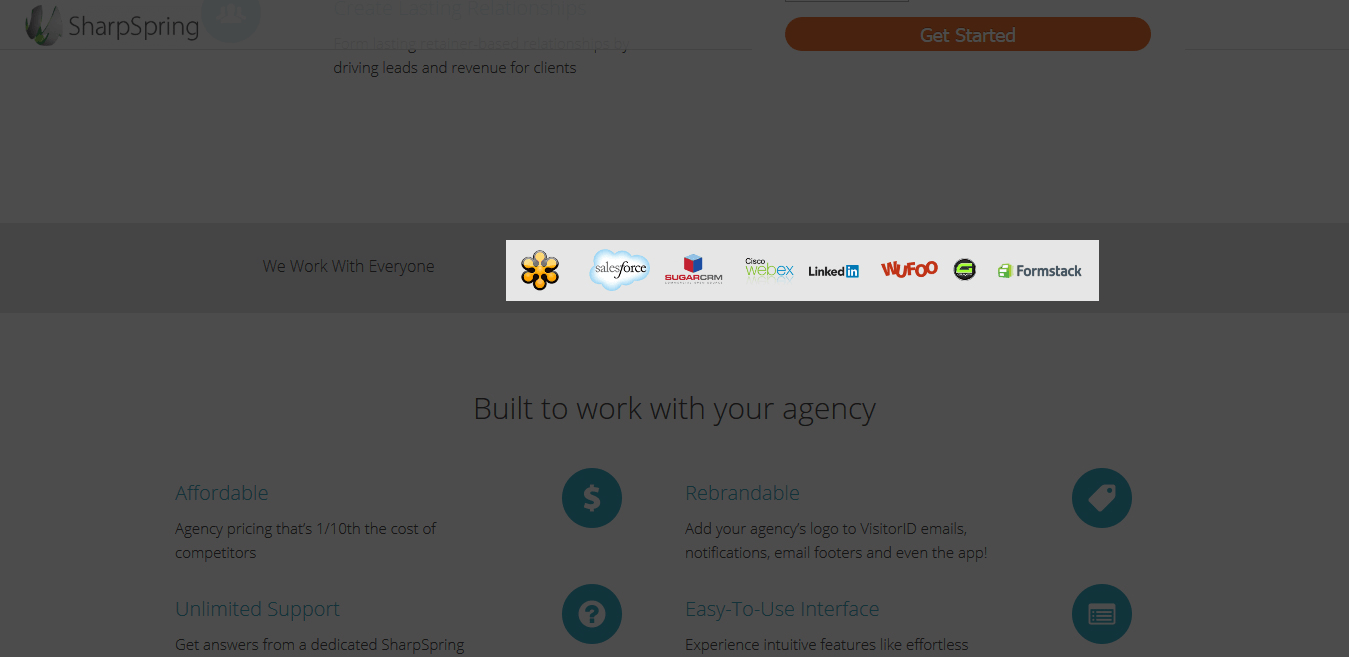 c. Honest Customer Testimonials: Adding social proof increases your visitor's trust in your service and can help guide them to the lead capture form. Customer testimonials are a great way to reinforce this – they help answer the question, "Are there other people out there who have been successful with this product?"
Your testimonials should be more than a single line or two about how amazing your product or service is. Testimonials need to tell your potential customers how your existing customers were able to solve a particular problem using your service.
Shopify features customer testimonials on their Facebook landing page: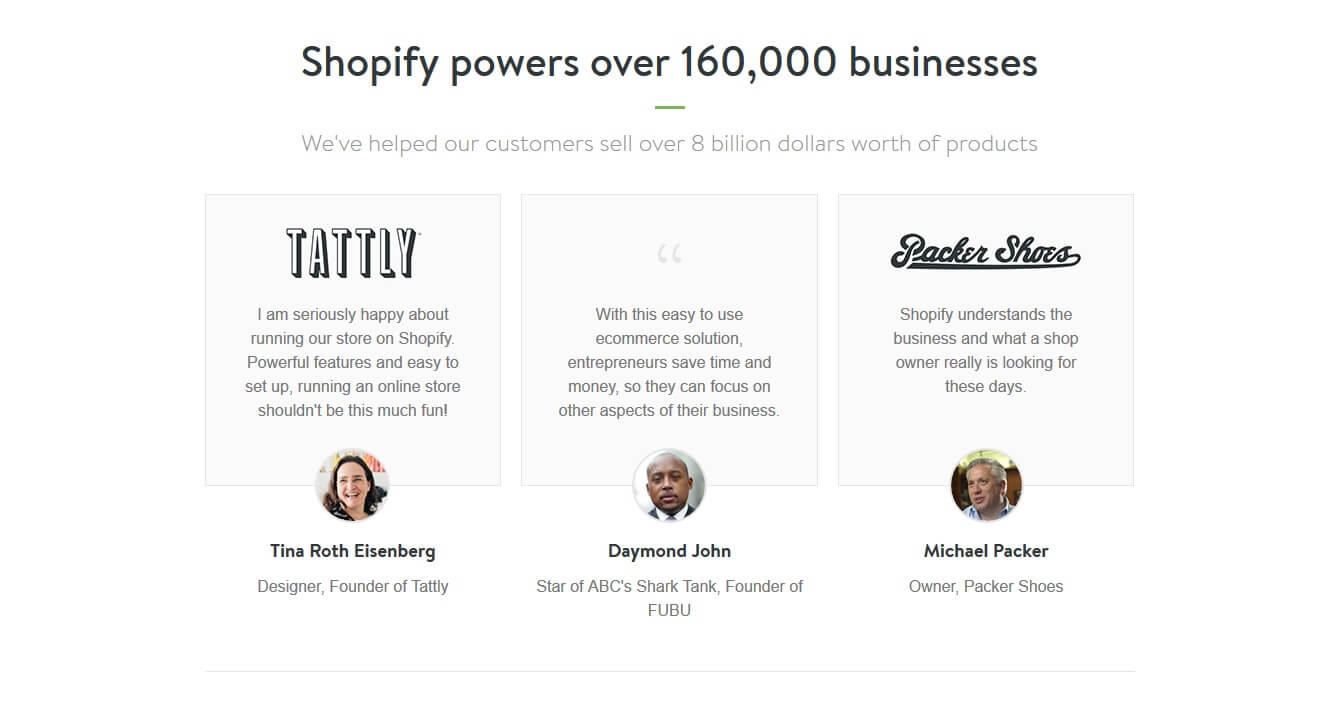 Additionally, a customer testimonial is more impactful if written by someone well known in your industry, like Daymond John of FUBU and Shark Tank fame (shown above).
d. Privacy Policy: A link to your privacy policy strengthens your landing page when visitors are considering filling out your form. This is particularly important with e-commerce pages where credit card information is required and users want to be notified if/how their information will or will not be shared with third parties.
Wrike has a link to their privacy policy and terms of service on their landing page.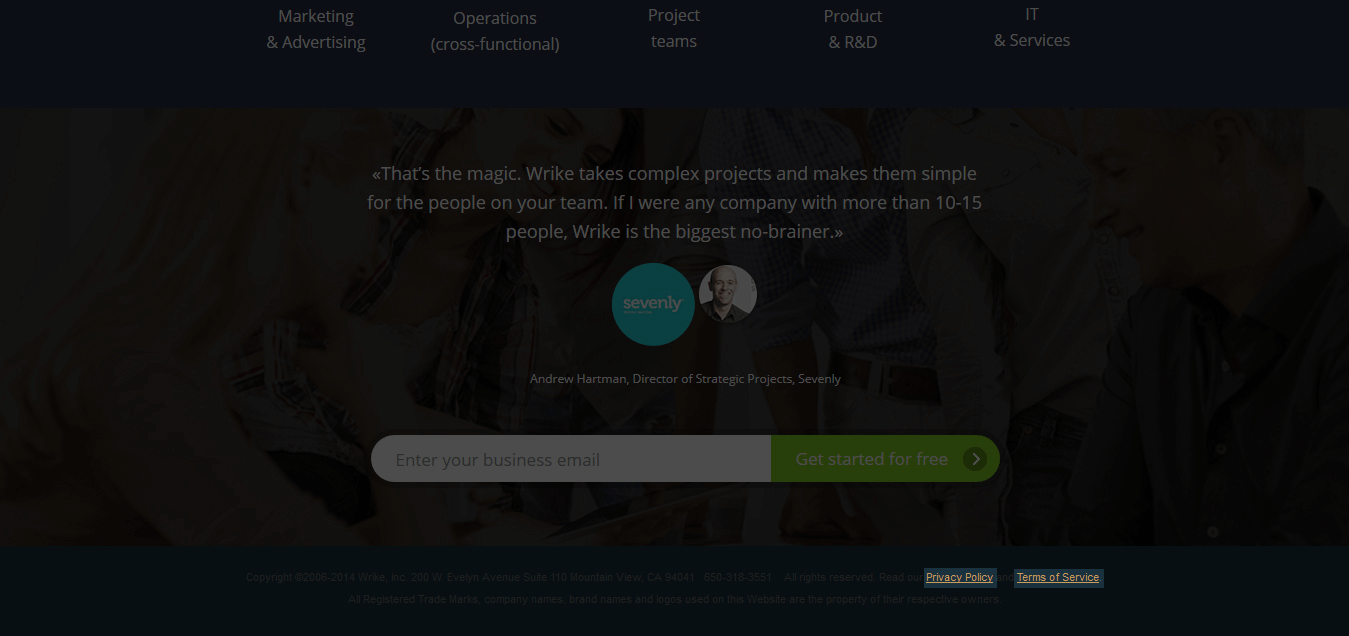 e. Third Party Trust Seals: Let your customers know that when they shop with you, they can do so safely and securely. You can do this by having a secured shopping cart, a solid return policy, and including well-known trust seals on your landing pages.
Smartsheet uses a TRUSTe seal on their landing page.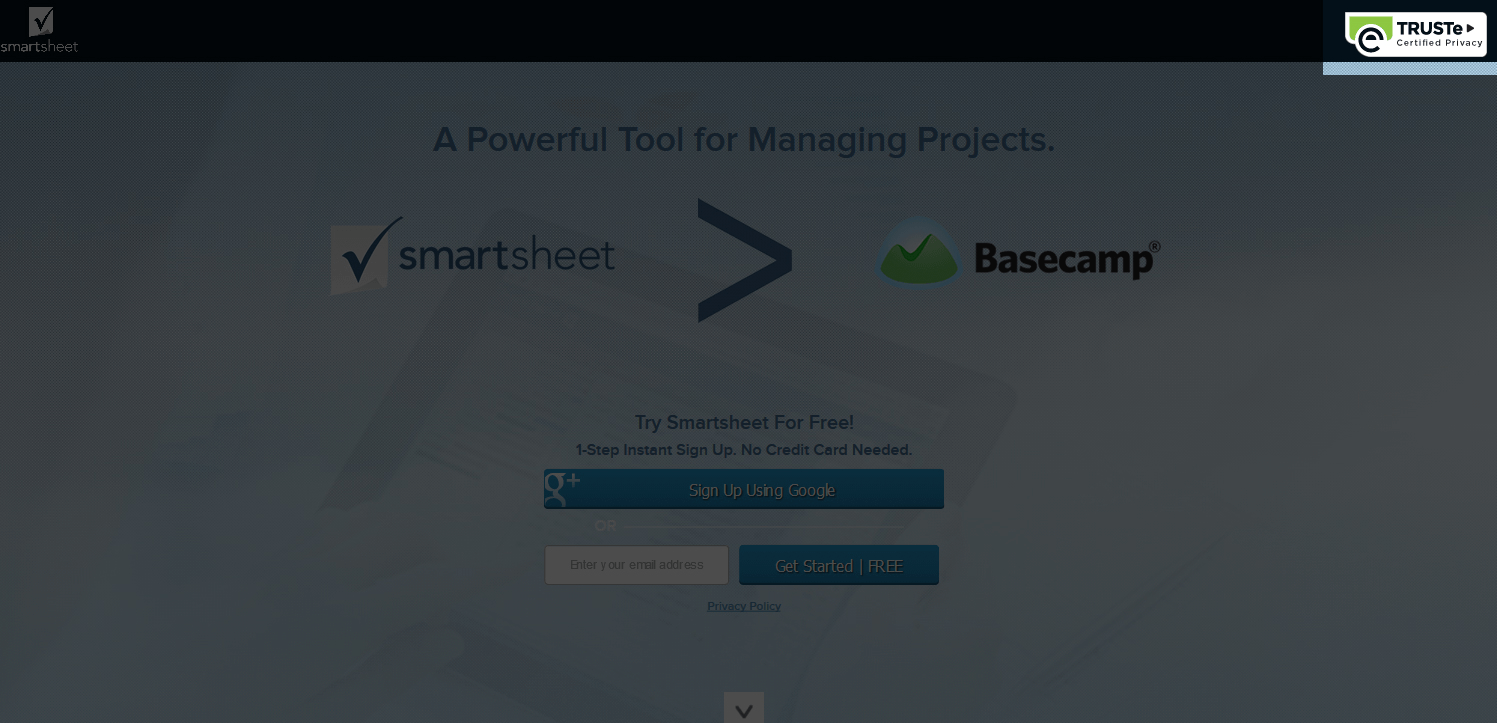 A Primary CTA Button: A call-to-action button is appropriately named because this landing page element encourages the user to take your desired action on the page. This is "the click" that delivers you conversions.
The primary CTA should:
Be the most noticeable thing on your landing page
Have a contrasting color
Use personalized text
The button should be designed with the sole purpose of grabbing your visitor's attention and enticing them to convert on it. Make your CTA call out to your visitors!
Zoho knows this very well with their turquoise CTA button.

Your CTA button should always be straightforward. The more direct your CTA is, the better your conversions will be.
A Secondary CTA Button: If you have a complicated product, such as a software solution, you may opt for a longer landing page. When this happens, you may want to include more than one CTA button.
Your secondary CTA button should follow the same rules as the primary CTA, i.e. the secondary CTA should be a contrasting color and use personalized text. Furthermore, the text on both CTA buttons should not be the same, and the primary button should be larger than the secondary button so that it garners more attention.
No Navigation Links: Navigation links are a distraction for your visitors, a detour you do not want them to take.
According to Megan Marrs of WordStream, "it's important that you limit exit points (in this case, hyperlinks) leaving your page. The goal is to funnel visitors down a desired pathway, and if links serve as points of departure from the funnel, they should be used sparingly."
Your landing page should not have as many navigation links as Heap's page: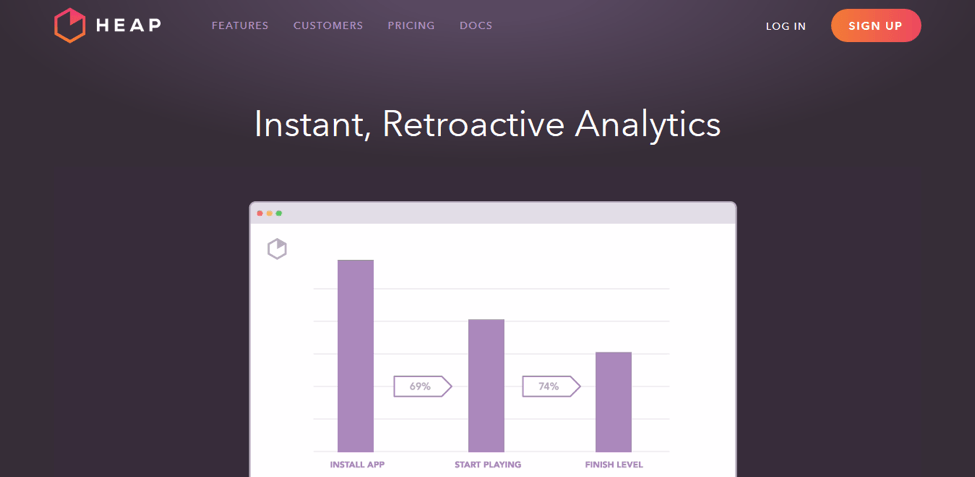 Images/Video: When your visitor is emotionally invested in your page, the chances of them clicking your call-to-action increases. An emotive image or video ensures that your visitor develops some emotion for your landing page. In turn, this persuades them enough to stay on the page and convert on the CTA button.
Showcasing contextual imagery on your landing page also increases conversions because it helps your visitor visualize what it's like to use your product. If you're offering a SaaS product, include a gif of your product's dashboard to show them your product's ease of use.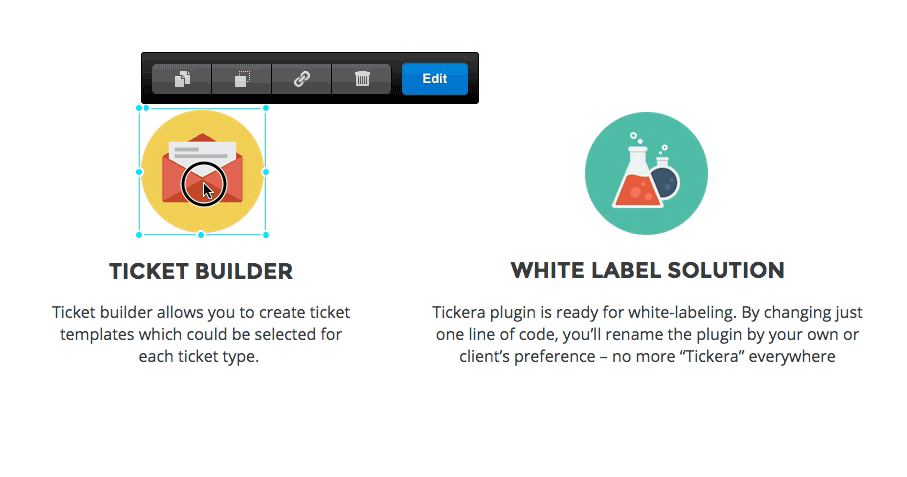 Lead Capture Form: Lead Capture forms are the biggest obstacle on your landing page. The lead capture form needs to be non-invasive. It needs to be short, clear, and unintimidating.
Sometimes a longer form will outperform a shorter form. You won't really know which form is best for your landing page until you A/B test each one.
According to HubSpot, lead capture forms should ask questions that bucket your contacts into buyer personas. This allows you to target those personas and provide relevant content to their specific, persona-based needs.