Why are Landing Pages Important?
Landing pages are important because they increase your conversion rates in the most optimized way possible. They are designed to optimize conversions because they have:
Message Match: Message matching (or "ad matching") is when you align your ad headline to your landing page headline. A good message match assures the visitor they have arrived on the right page.
Here's an example of what a good message match looks like in action. This is the ad for Pardot, a marketing automation tool.

This is the landing page the visitor is taken to when he or she clicks on the ad: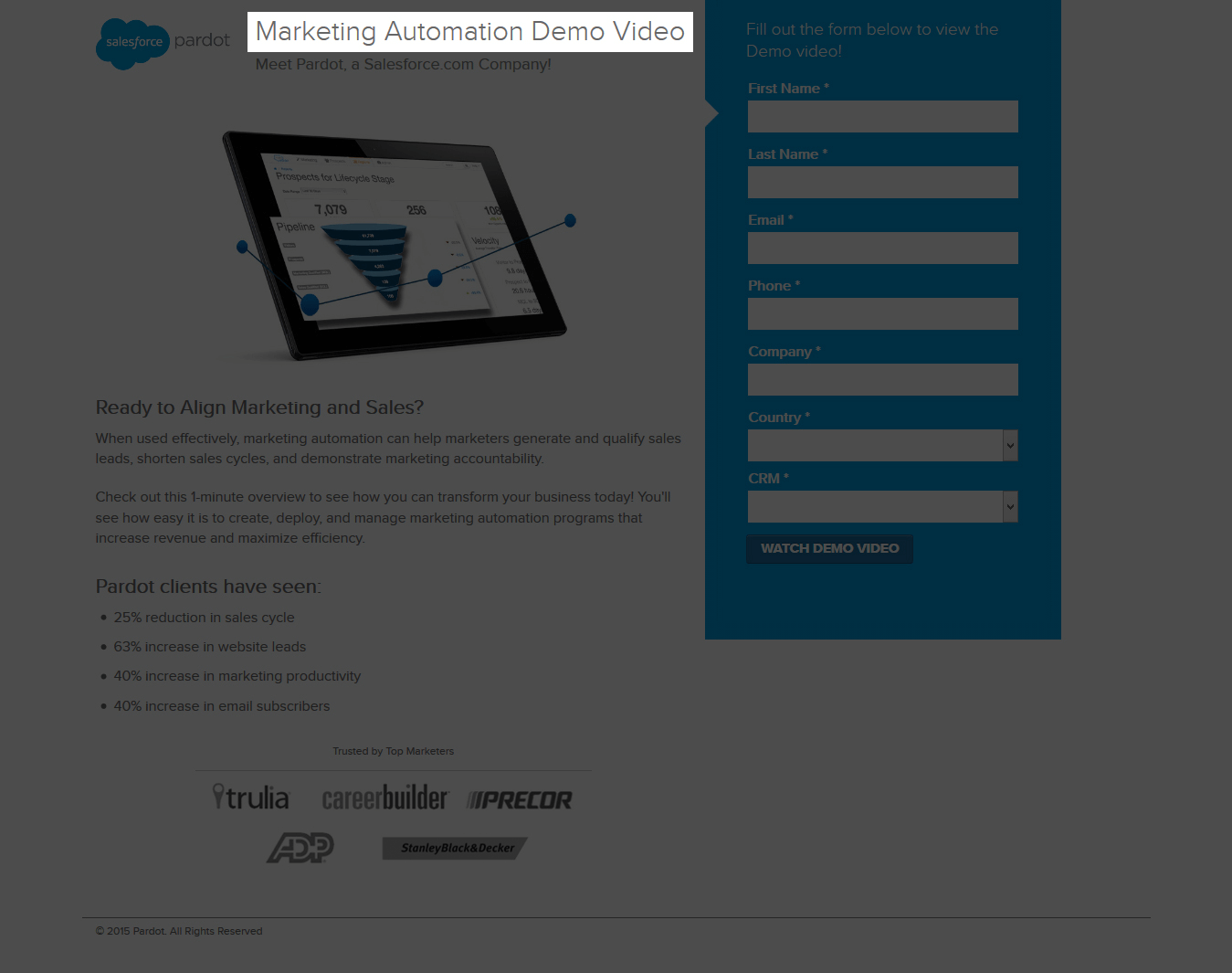 The ad says "marketing automation tool" and the same idea is reinforced through the headline. This way, the visitor knows they landed on a page that matches their original search query.
Message matching is important to avoid confusion, which can happen if a user goes from a very specific ad, to say, a homepage they have to navigate. Don't confuse your visitors, use consistent language in your approach as you guide users from an ad to your landing page.
A Conversion Ratio of 1 to 1: Conversion ratio is the ratio of clickable elements on your landing page to the number of page goals. A great landing page (almost always) has one single goal. Any clickable element distracting your visitors from your call-to-action is a distraction.
The same 1:1 ratio holds true for your landing page. Don't give your visitors a chance to navigate away from your page. Reduce their chances of leaving by maintaining this 1:1 ratio.
The landing page for Domo below has a conversion ratio of 1:1 There's one page goal and one clickable element – the orange "Watch Demo" CTA button: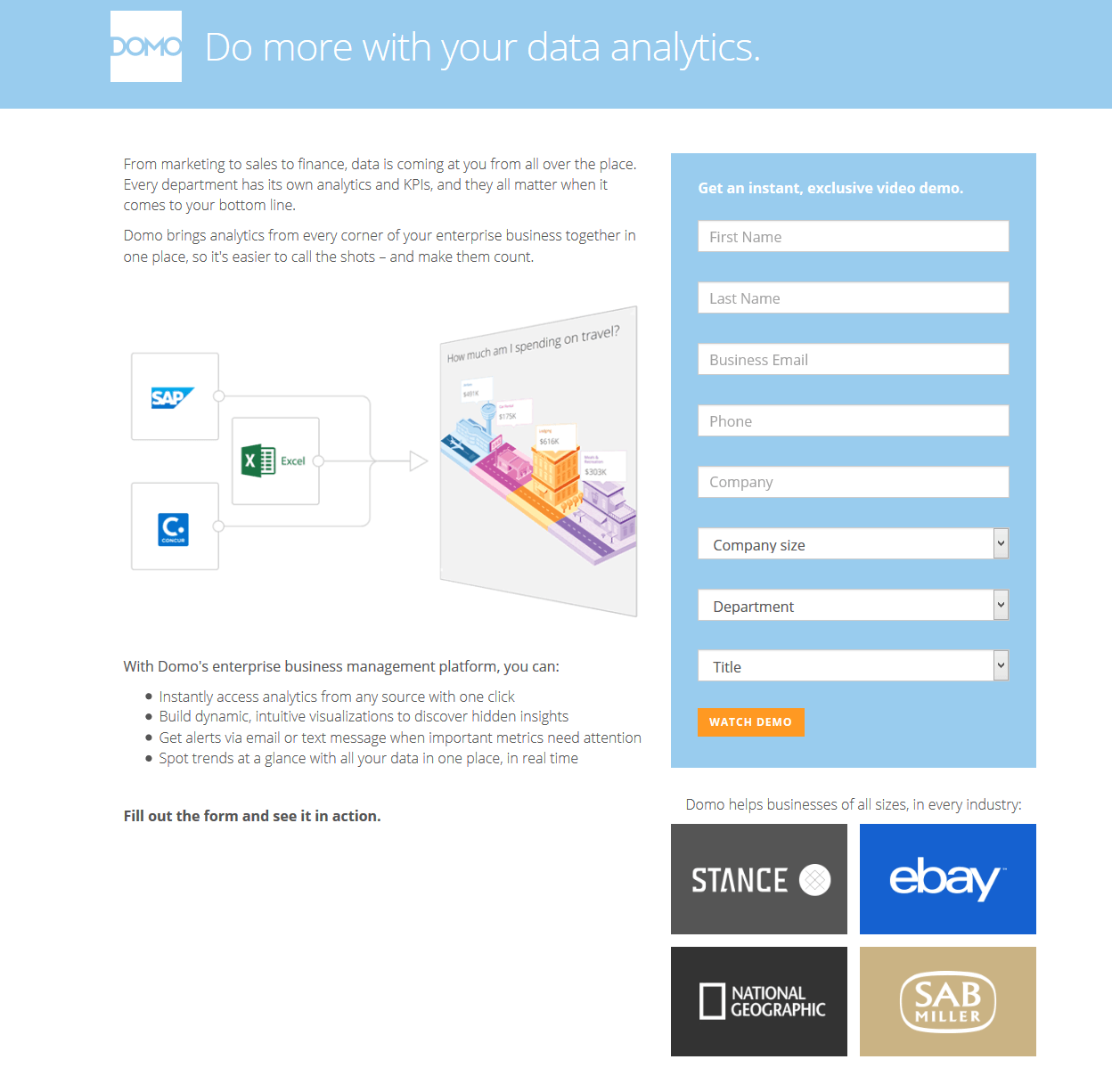 Easy A/B Testing: The purpose of A/B testing is to learn the optimal version of your page in order to maximize your conversion rate. By comparing different variations of your landing page, you can identify what your audience responds best to, try out new tactics, and iterate until you find the perfect combination of landing page elements that resonate with your audience.
It's also worth mentioning that A/B testing your landing page is more simplified than testing your homepage because you're only experimenting with a single objective as opposed to multiple objectives.