Amazon has become the largest online retailer in the world and shows no signs of slowing down.
The company is currently on the lookout for a location for their second North American headquarters, and the competition between contenders is strong. They've received 238 proposals from various cities and regions across the nation, competing to host the new "Amazon HQ2".
New Jersey, for example, proposed $7 billion in potential credits against state and city taxes if Amazon stations its headquarters in Newark. The mayor of Stonecrest, a suburb in Atlanta, GA, has proposed that 345 acres of industrial land would be used to create a new city called Amazon, with Amazon Chief Executive, Jeff Bezos, as lifetime mayor.
It's no wonder these outstanding offers are being made since Amazon has promised to invest more than $5 billion and create up to 50,000 job openings.
One of the areas in which Amazon has recently evolved — and plans on offering many more employment positions — is advertising. The growth in this area is being referred to as the Amazon advertising blitz.
What is Amazon advertising?
With the Amazon ad blitz, the company now offers a plethora of ways to advertise, all of which present customers with relevant ads that enhance their shopping experience.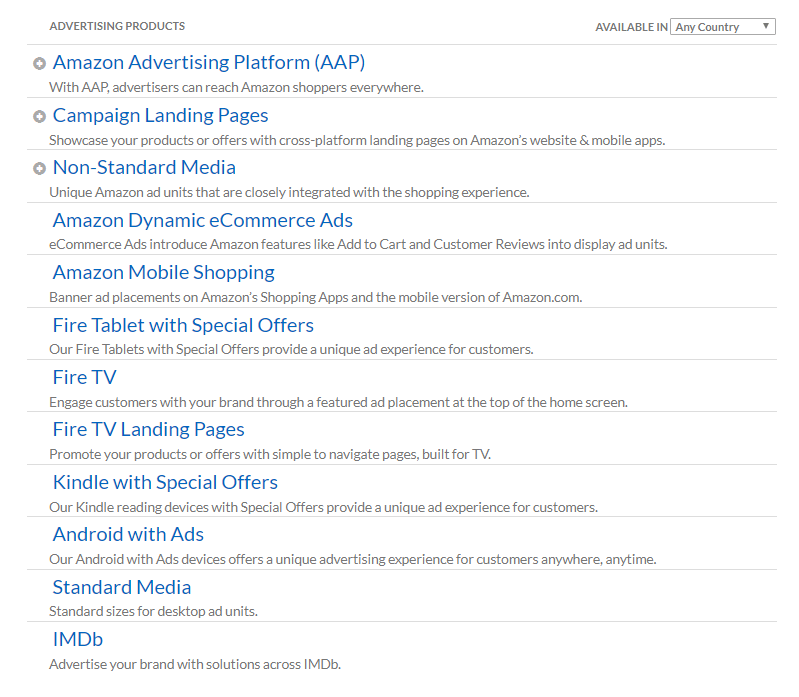 One of the most common ways to advertise on Amazon is with sponsored product ads, which is very similar to advertising with Google Ads. The other most commonly used ad options are headline search ads and display ads.
We'll describe each of these and take a look at several examples below.
Why advertise on Amazon?
The Amazon advertising platform offers B2C companies a huge competitive advantage over other advertising platforms.
Their dedicated team works cross-functionally across advertising and retail, creating a critically effective intersection between ecommerce and marketing. Saurabh Sharma, director of programmatic advertising at Amazon, explains, "It's not only about being able to place ads in the right place and right time; it's also the right relevance."
Also, the platform was built for consumers to buy products. In fact, 55% of consumers now turn to Amazon first when searching for products online, rather than simply relying on Google, as was the tendency in the past. This makes it an ideal place for advertisers to push their products.
The Amazon marketplace has grown to be the fifth largest generator of digital revenues in the United States, and its ad revenues are increasing faster than almost every other major ad publisher. This year, Amazon's ad revenues are estimated to total $1.65 billion — a 48.2% increase. By 2019, it's projected that Amazon will earn $3.19 billion in net U.S. digital ad revenues, amounting to 3.0% of digital ad spending.
This past June, Amazon took the ad blitz a step further by launching its self-serve, programmatic advertising platform: Advertiser Audiences. Amazon Advertiser Audiences allows agencies to buy ads on their own through Amazon Media Group, and make those ads more personalized and efficient. With the ability to upload CRM lists to build audience segments based on data from Amazon, businesses can use personalized advertising and remarketing to reach a wide variety of new and existing customers.
Let's take a look at how companies are taking advantage of the Amazon ad blitz to grow their businesses.
Three types of Amazon ads
Sponsored product ads
Sponsored product ads are similar to the ads seen on Google SERPs because when consumers type a keyword in the Amazon search box, some of the top results are marked with "sponsored post" or "ad". These ads are typically displayed above or below the main search results and are intended to drive prospects directly to the product detail page for a specific product that's being sold on Amazon.
Since sponsored product ads are keyword-targeted (exact, phrase, or broad match), advertisers can bid on specific keywords and pay for top positions to gain visibility on Amazon SERPs. They are pay-per-click, but a daily budget and/or campaign duration can be set for increased control.
Here are the Amazon search results for "baby monitor":
Notice the grey "Sponsored" above the ad headline? This indicates that both Philips and Babysense paid to have these ads displayed at the top of the "baby monitor" search results page.
Also, take note of the star ratings for each product ad. This help persuade Amazon searchers to click-through to the product detail page to learn more about the product and possibly make a purchase.
Headline search ads
Headline search ads are found on search results pages but are displayed as headline banner ads directly above the results listing. They are used to promote three or more products together and lead consumers to specific Amazon webpages.
Just like sponsored product ads, headline search ads are also keyword-targeted — this time only exact and phrase match (no broad match option). They use a cost-per-click method, with a minimum bid per keyword of $0.10, and a minimum campaign budget of $100.
Here's an example of a headline search ad, sponsored by Oster, that was displayed with a search for "4 slice toaster":

Upon clicking any of the three Oster products on the right side of the banner, Amazon searchers are directed to the product information page specific to the product they chose.
Product display ads
Display ads differ from the previous two ad formats because rather than being keyword-targeted, they're interest- or product-targeted. This means advertisers can select one target type from a long list of products or interests that are relevant to what they're selling. These ads still use a cost-per-click pricing method.
Product display ads can appear on Amazon search results pages, customer reviews pages, product detail pages, and more. No matter where they're displayed, they drive shoppers to the specific product detail page.
This product display ad appeared on the right side of a Tervis sports water bottle detail page: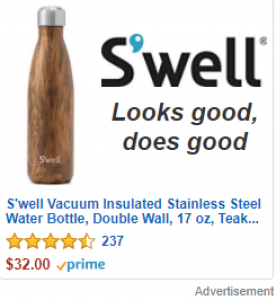 Since there was previous interest in the Tervis sports water bottle, it's likely that this ad is product-targeted.
Additional display advertising
Amazon also offers more "typical" display advertising that's not meant to promote products sold on Amazon. Here are a few examples.
USPS
USPS created this display ad to encourage Amazon shoppers to sign up for informed delivery: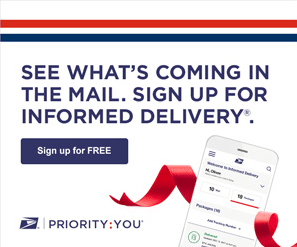 Since Amazon is known for delivering millions of packages per day, this is the perfect place for USPS to advertise their services.
Here's the page prospects are brought to when they click the ad: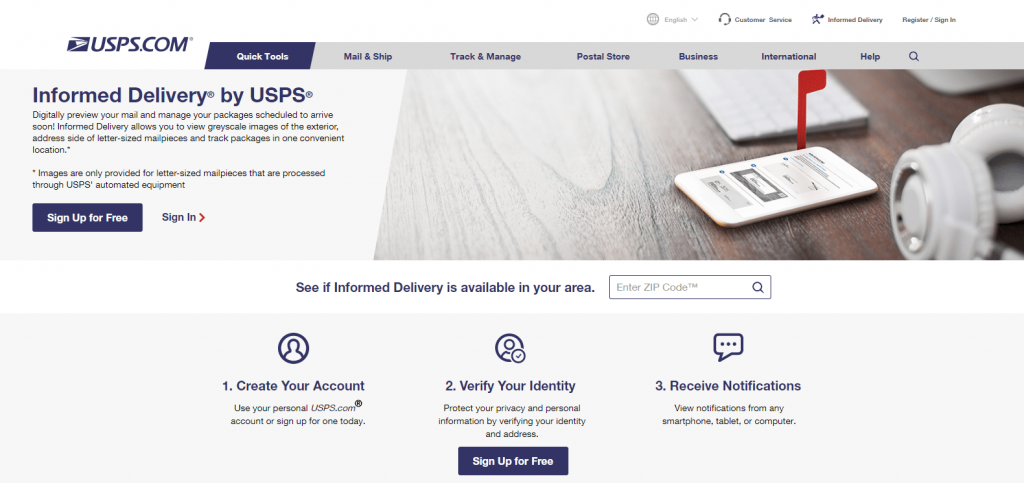 Although it's not a true post-click landing page because of the header and footer navigations, exit links, etc., it still serves the purpose of a click-through post-click landing page, directing traffic to this lead capture page: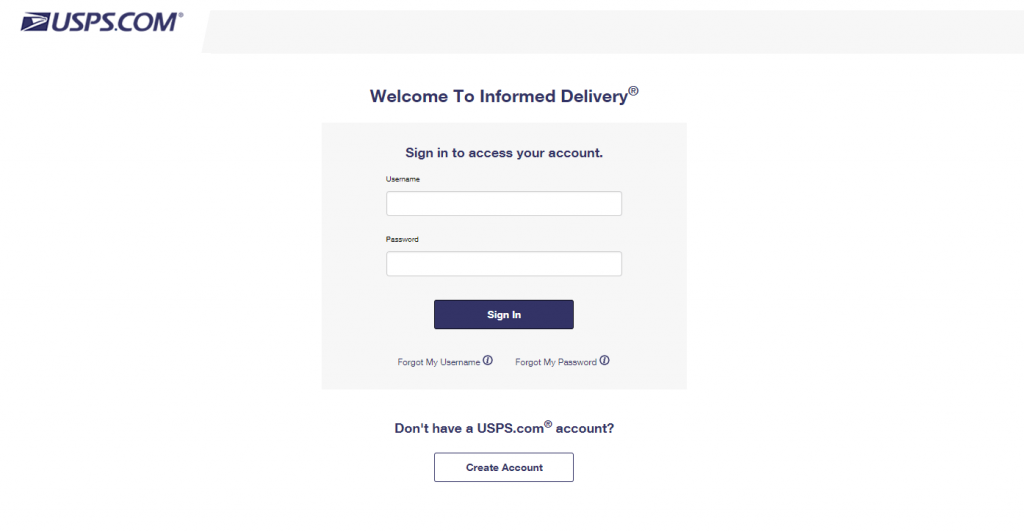 XFINITY
XFINITY uses this display ad to persuade internet users to switch to their internet services: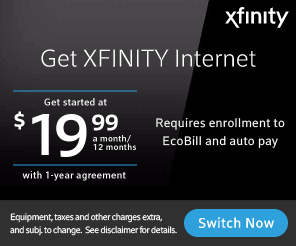 Rather than taking prospects to a dedicated post-click landing page, they are brought to a promotional web page. To generate more signups, XFINITY should consider creating a post-click landing page to direct all Amazon ad traffic.
L'Oréal
Here's an Amazon advertising campaign in which L'Oreal teamed up with Amazon Prime to create a display ad: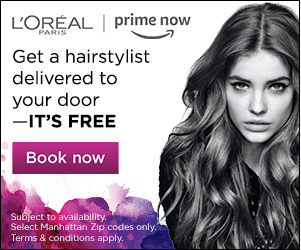 When prospects click the ad, they're brought to this Amazon ad post-click landing page, where they can learn more about the offer and sign up for the service.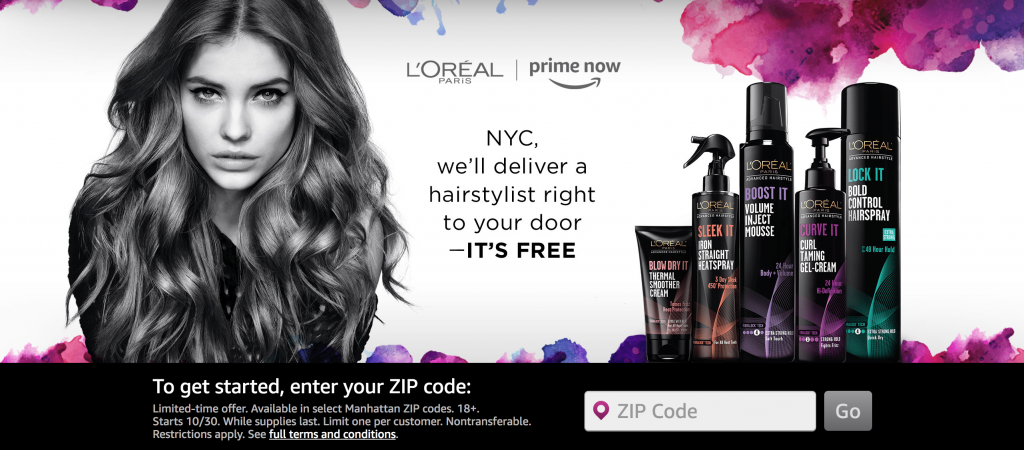 Something to note about this ad campaign is how well it uses message match through the image, colors, headline, and font style. Consistent messaging like this helps reassure the consumer that they are in the correct place after clicking the ad, and will keep them more engaged with the offer. If they click though and don't see what they expected based on your ad, they'll likely go back and search again for someone who can give them what they're actually looking for.
Comcast
This Comcast display ad likely appeared because of the interest shown in the XFINITY offer above. Remember, Amazon advertising relies heavily on remarketing strategies to provide consumers with an even more personalized ad experience.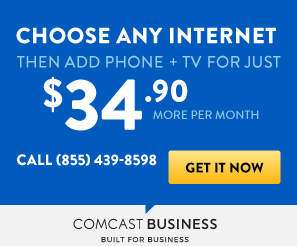 This ad leads prospects directly to a Comcast post-click landing page that promotes the same offer promised in the ad: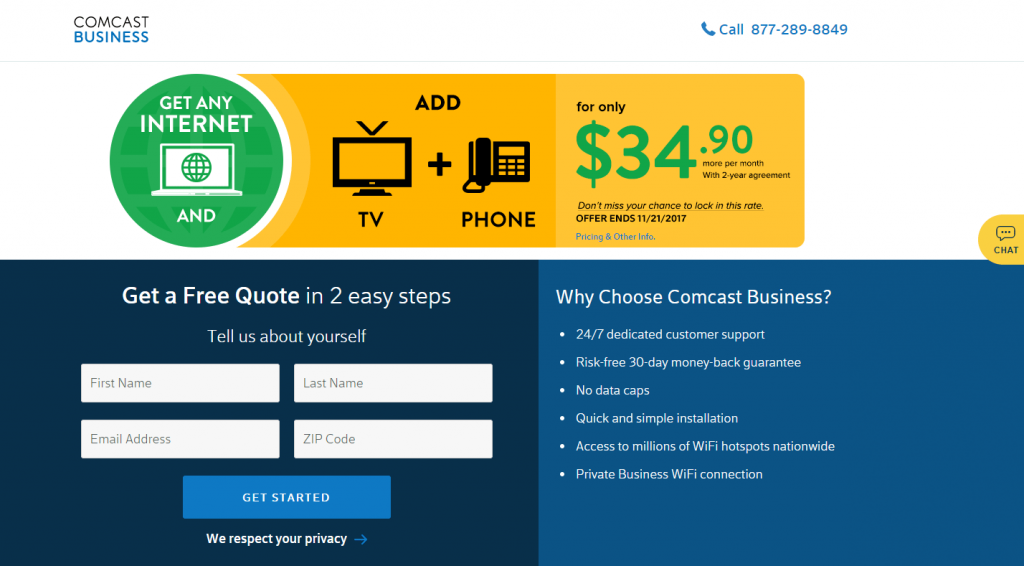 On the post-click landing page, prospects can quickly learn about the offer, and then easily complete the short, 4-field form to get a free quote. They can also start a live chat to address any questions or concerns they may have prior to converting.
Start advertising with Amazon
If you're not yet advertising on Amazon, now is the time to start capitalizing on its massive search volume. With many options to advertise on Amazon, digital marketers would be wise to take advantage of this platform and its enormous ad blitz.
The most successful ad campaigns are those that optimize the post-click landing page. No matter what you're advertising, dedicated post-click landing pages for Amazon ads are recommended to drive conversions.
Optimize your post-click landing page with Instapage today. We are a market leader in professional post-click landing page design, specializing in providing customers the most advertising personalization.