2015 was a banner year for Instapage (our best yet!) and our year can be summed up in three words: growth, expansion, and refinement.
From new product feature releases, customer support achievements, and marketing milestones; this year alone we quadrupled our staff (now at 55+), moved and opened three new offices, and traveled to paradise (literally).
Why should I care, you ask? Because everything we do, we do for one reason: to help make powerful marketing easier for you.
Instapage is just getting started. That means in 2016 you can look forward to:
More cutting-edge product features that help your business grow
New webinars, podcasts, and best-in-industry post-click landing page courses
More awesome team members dedicated to serving you (come join us!)
Here's a full recap of what we've been up to in 2015.
Product growth
We're pretty proud of the post-click landing page software we've built for you. Our customers continue to tell us how much you love the freedom and flexibility of our software — part of which includes the following updates released in 2015:
Importing templates into Instapage

Pre-filled forms

Automated image masking
We introduced a new dashboard and client account invite system, making it easier for teams and agencies to build and manage all of their post-click landing pages. For specifics on each plan, read more about our Core, Optimizer, and Team & Agency plans here.
If that's not enough, MailChimp highlighted us as a featured integration for October, and we added the following to our master list of integrations:
This means you can sync your Instapage post-click landing page with more services, making them that much more powerful!
We're far from done, and we look forward to continuing providing the easiest and most customizable post-click landing page software on the market!
Customer support achievements
Operating as a SaaS, we understand that customer support is paramount to your success (and ours, too).
Here are some notable achievements our support team can boast:
Solved 56,034 support tickets

Expanded the team from 3 to 11 agents

Our total support ticket volume increased by a factor of 8 (and yet we still reduced our reply time by half)

Introduced a new and

expanded help center

Began offering Live Chat for Pro and Premium users

Began offering Phone Support and post-click landing page reviews for Premium users

Started creating

support videos
Once we launched live chat, total support tickets resolved by chat increased from 5% to 17%: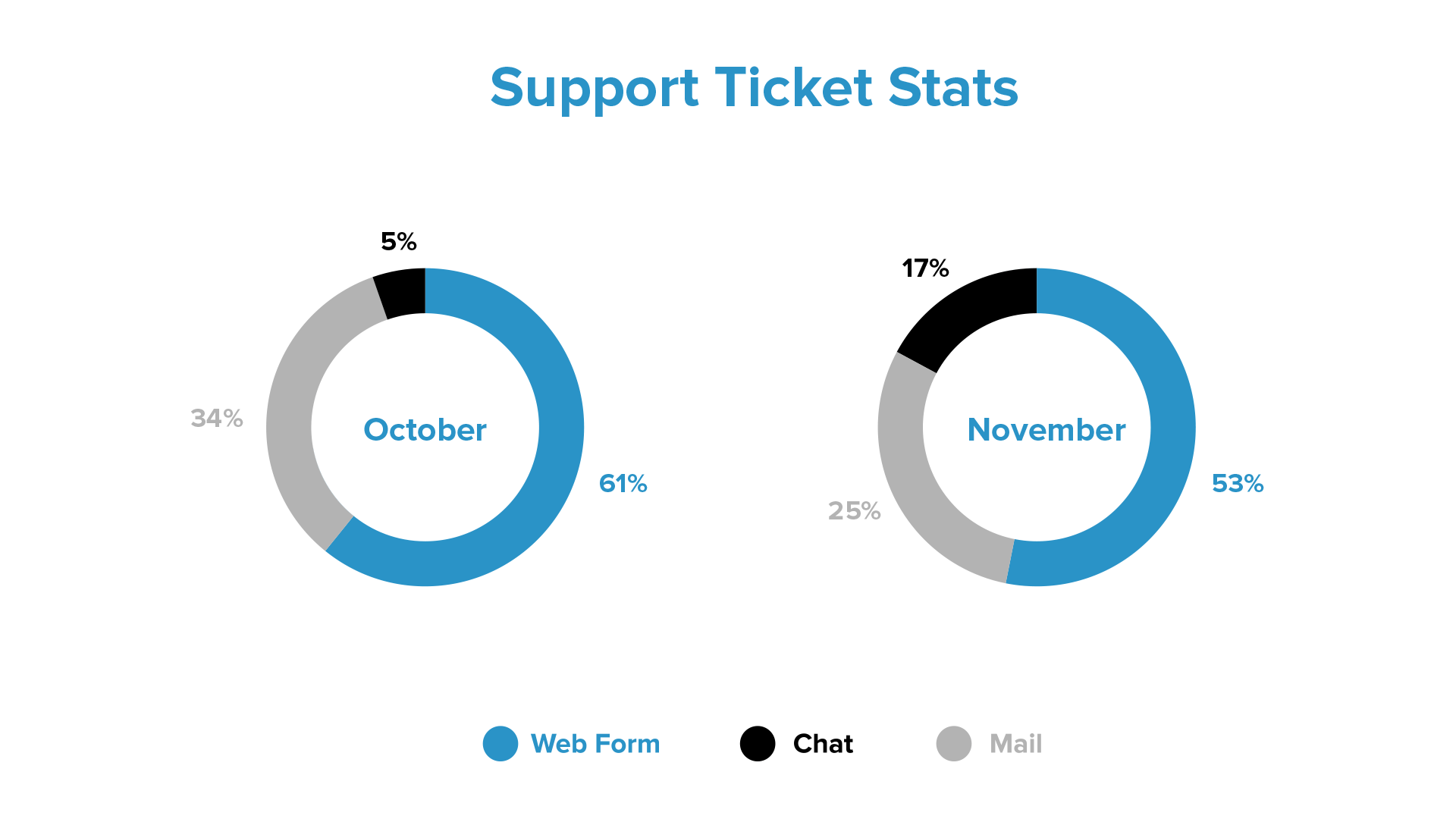 Don't want to wait for an email reply or not yet a Premium member with access to phone support? Take advantage of our award winning support talent! With a knowledgeable and readily available support team, it's no wonder we've claimed the highest satisfaction rating in the industry!
Do you have a question about our software? Go here to submit a ticket and get all of your questions answered, fast!
Marketing milestones
In 2015, we grew our social media community from 24,799 to 56,485 — a 128% increase — with no signs of slowing down, either. Not only that, we published 14 videos, 158 blog articles, and announced our WordPress plugin.
To top it off, we began publishing a series of post-click landing page educational courses:
Stay tuned as there will be a lot more courses to come in 2016!
Our people & places
Instapage is a global company, having expanded to three locations around the world. Our offices are in San Francisco (home to our marketing and design teams), our world-class engineering team operates out of Poland, and our customer support team works in Romania. We also have a few remote team members located in Idaho, Serbia, and Pakistan (we're currently hiring for a variety of positions, too).
In total, the Instapage team spans four continents and speaks eight different native languages — making for an excitingly diverse culture and is spread through enough time zones to ensure that someone is always online working towards a better Instapage for you.
2015 saw the Instapage team grow from 12 to more than 55 employees. With that kind of aggressive expansion, our San Francisco office moved locations to a much larger space equipped to handle our growth.
Our Poland team also moved from a penthouse space with a rooftop lounge area (too busy launching to water the grass):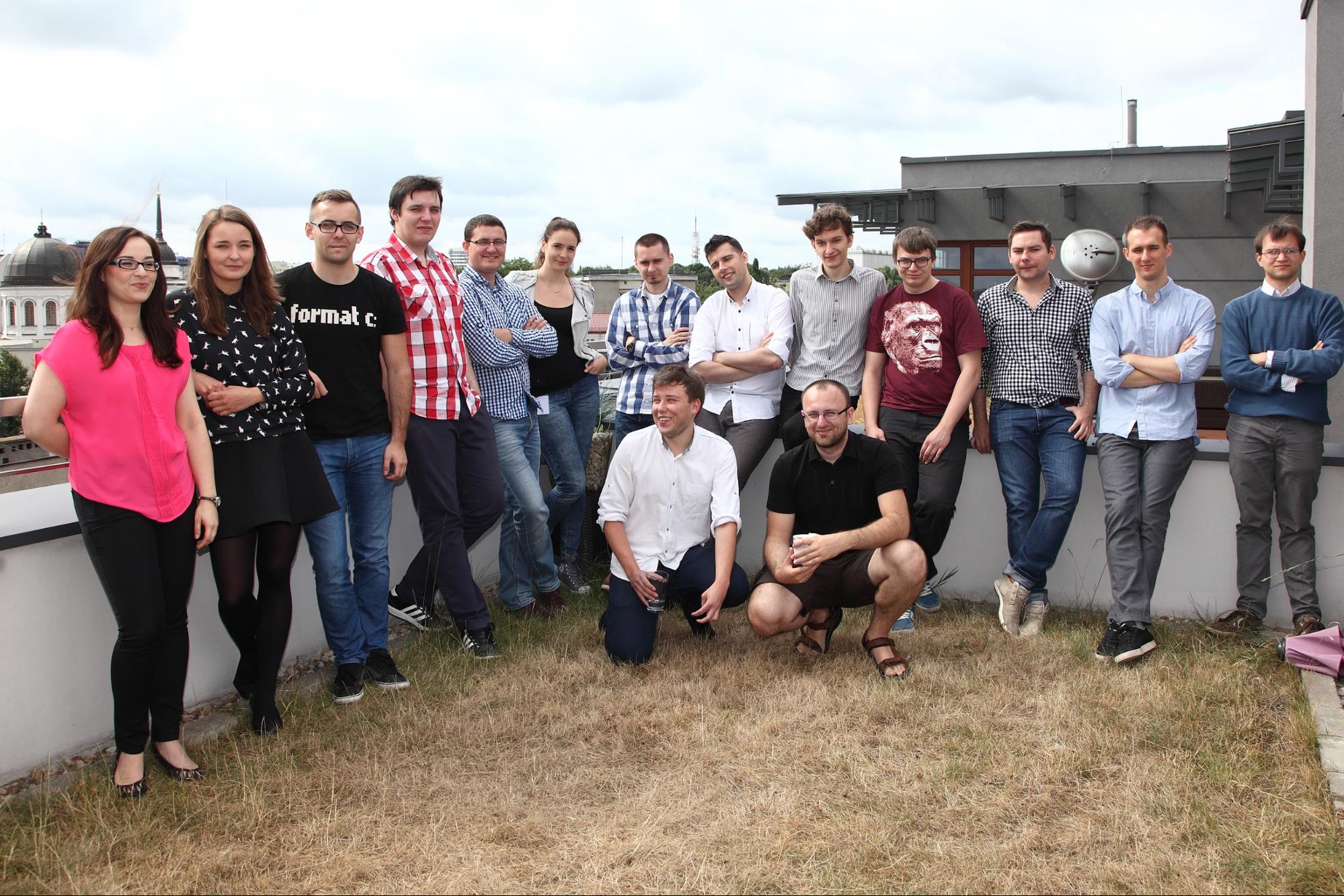 … to a new office just in time for the holidays: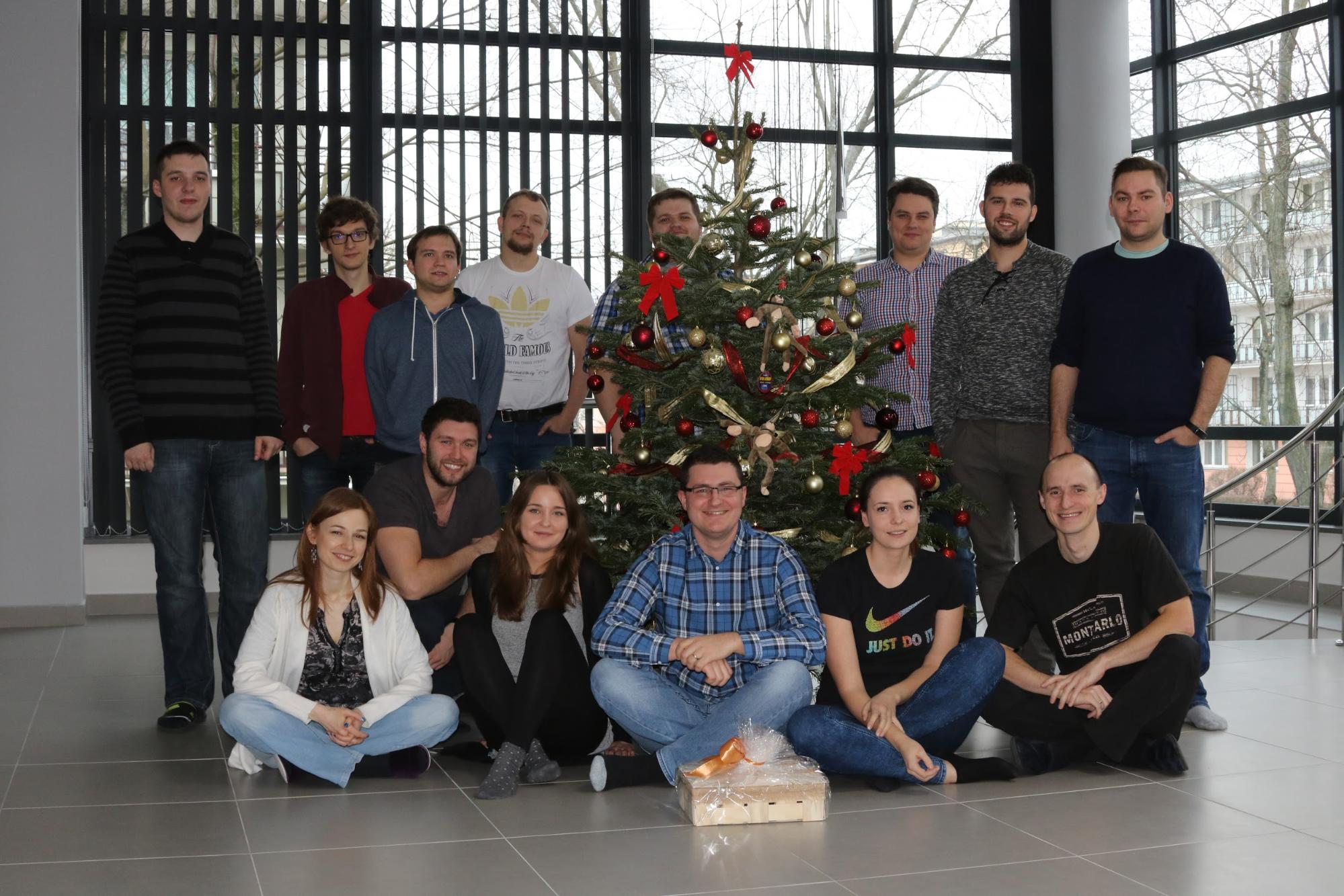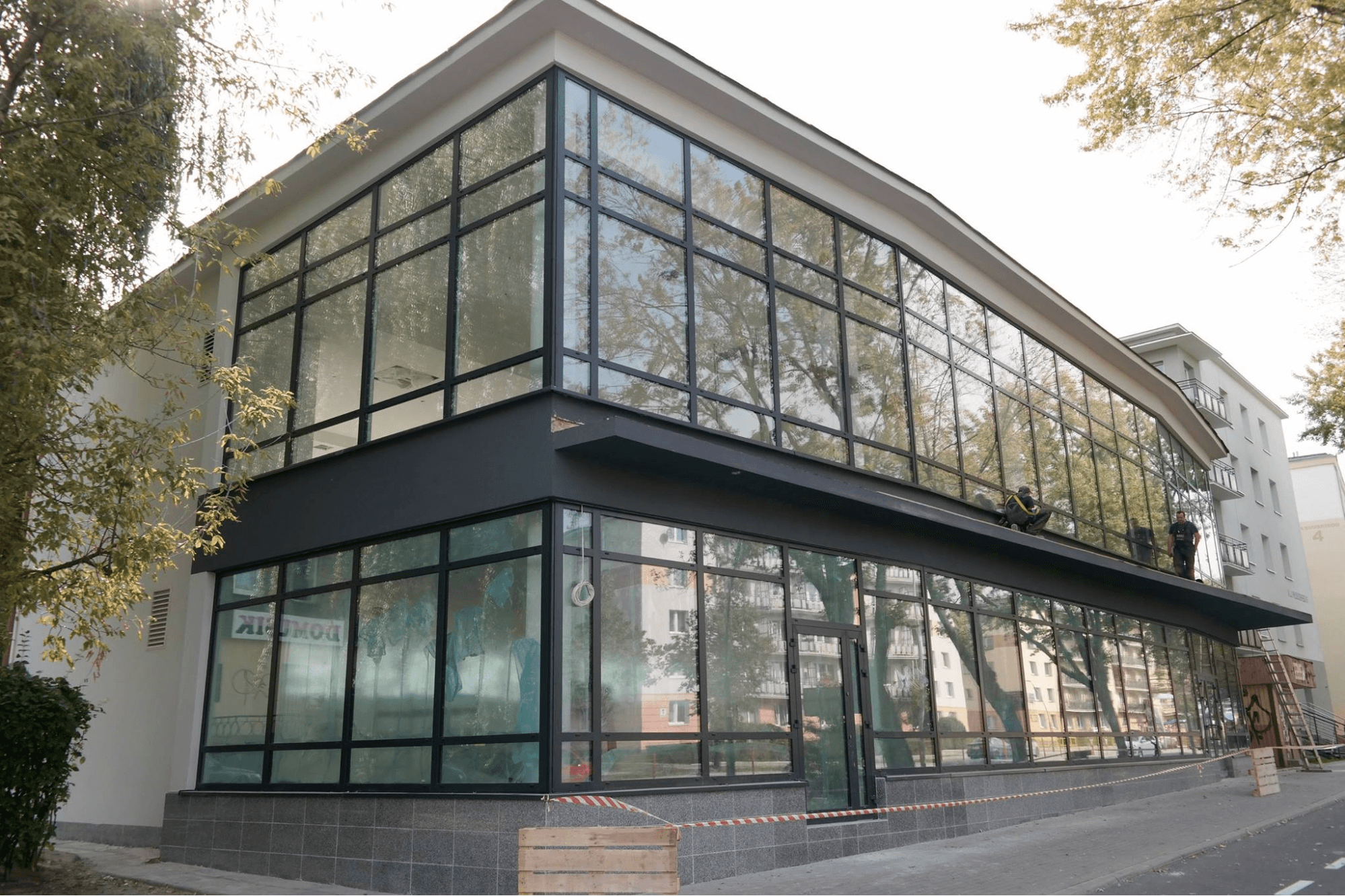 The Romanian team didn't move offices, but why would they want to move when their office is a big house that comes equipped with a pool, hammock, ping pong table, and a giant chess board? Instapagers work hard and play hard! (The pictures below were taken earlier in 2015. Our support team has since doubled!)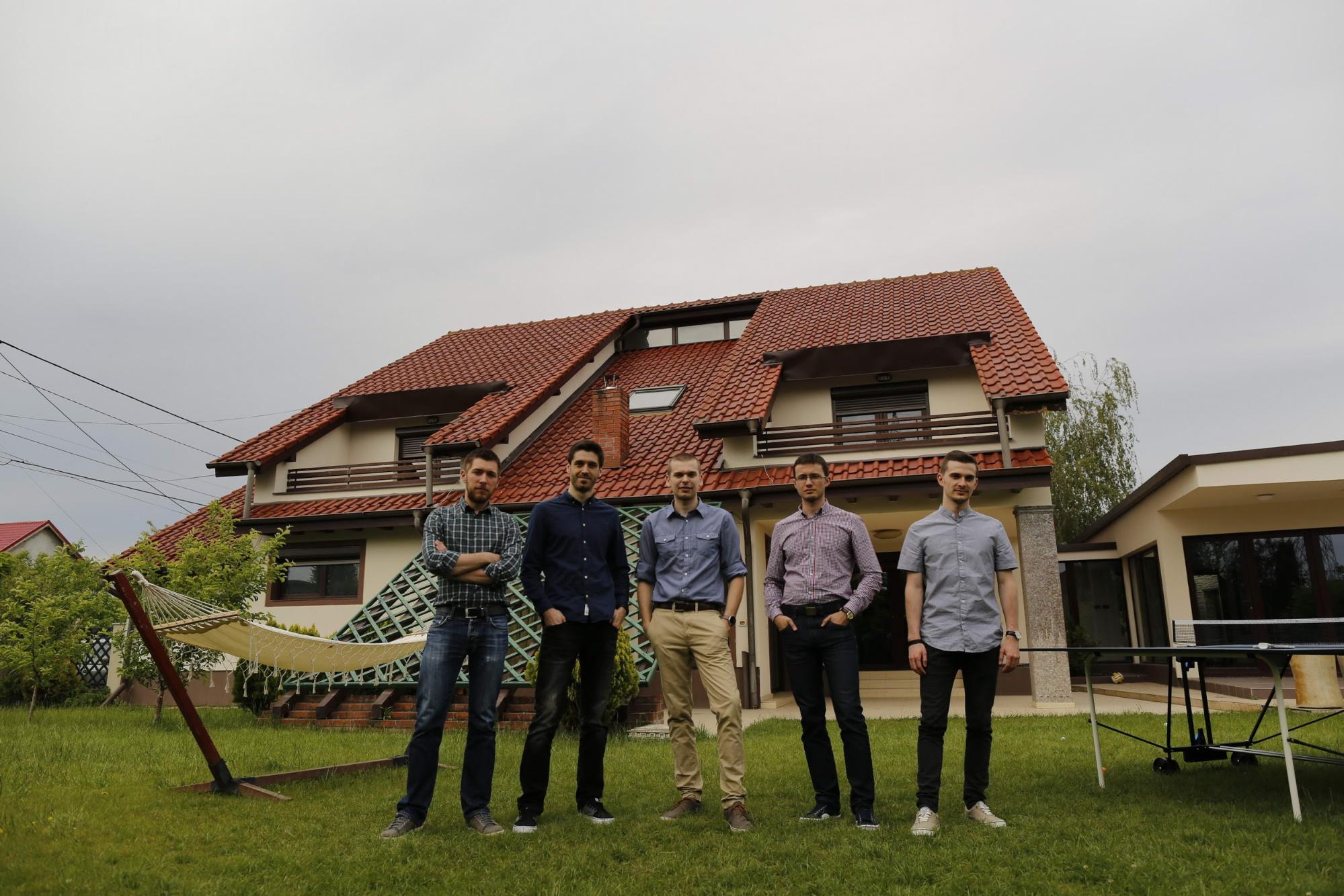 Instapage core values
Beyond growing our team and moving offices, we established our core values. The following values will help you get to know us better and demonstrate why we continue to innovate to make online advertising easier and more effective for all:
1. Have a Purpose
We know building a business is hard, that's why we strive to help our customers create better marketing experiences with less effort.
2. Be Unique
We embrace our cultural diversity and the many personalities that make us who we are. We often explore untouched product frontiers.

3. Take Ownership
We hire winners that don't need to be told what to do, but we're not afraid to ask questions when we need help.
4. Be Respectful
We celebrate our differences because they only make us stronger. We put our customers first.
5. Keep Things Simple
We run a tight ship. We build products that regular humans can use.
6. Improve Lives
We enable our team members to flourish. We build products that save our customers time and money.
7. Have Fun
We celebrate our successes, share our accomplishments, and don't take ourselves too seriously!
2016 will bring us an even larger team dedicated to delivering the easiest, most customizable post-click landing page software in the world!
Instapage fun
With a diverse and global team, we have many different interests and personalities. Our Poland team recently had a paintball outing: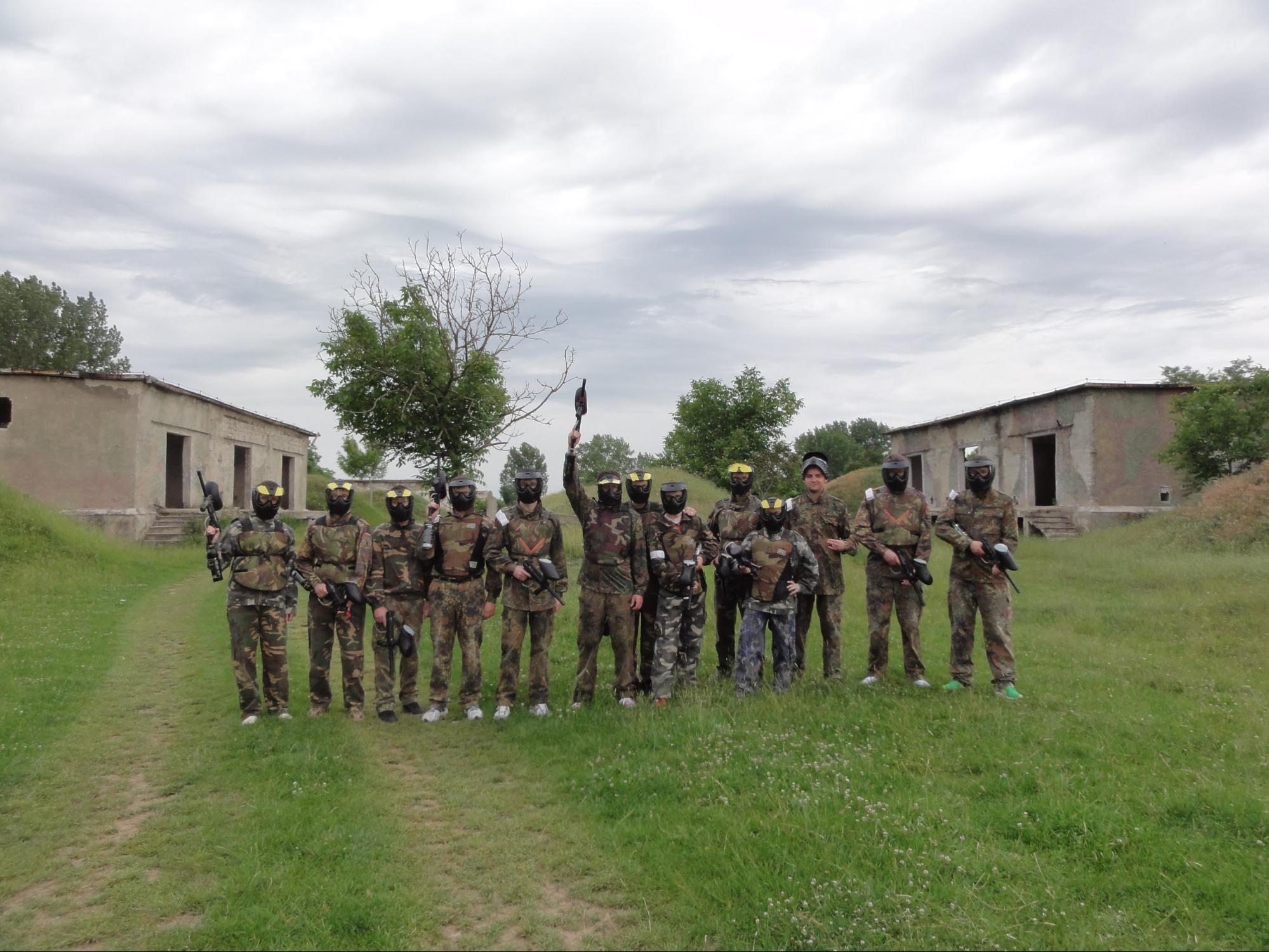 For Halloween, some of our team dressed up as an interesting cast of characters: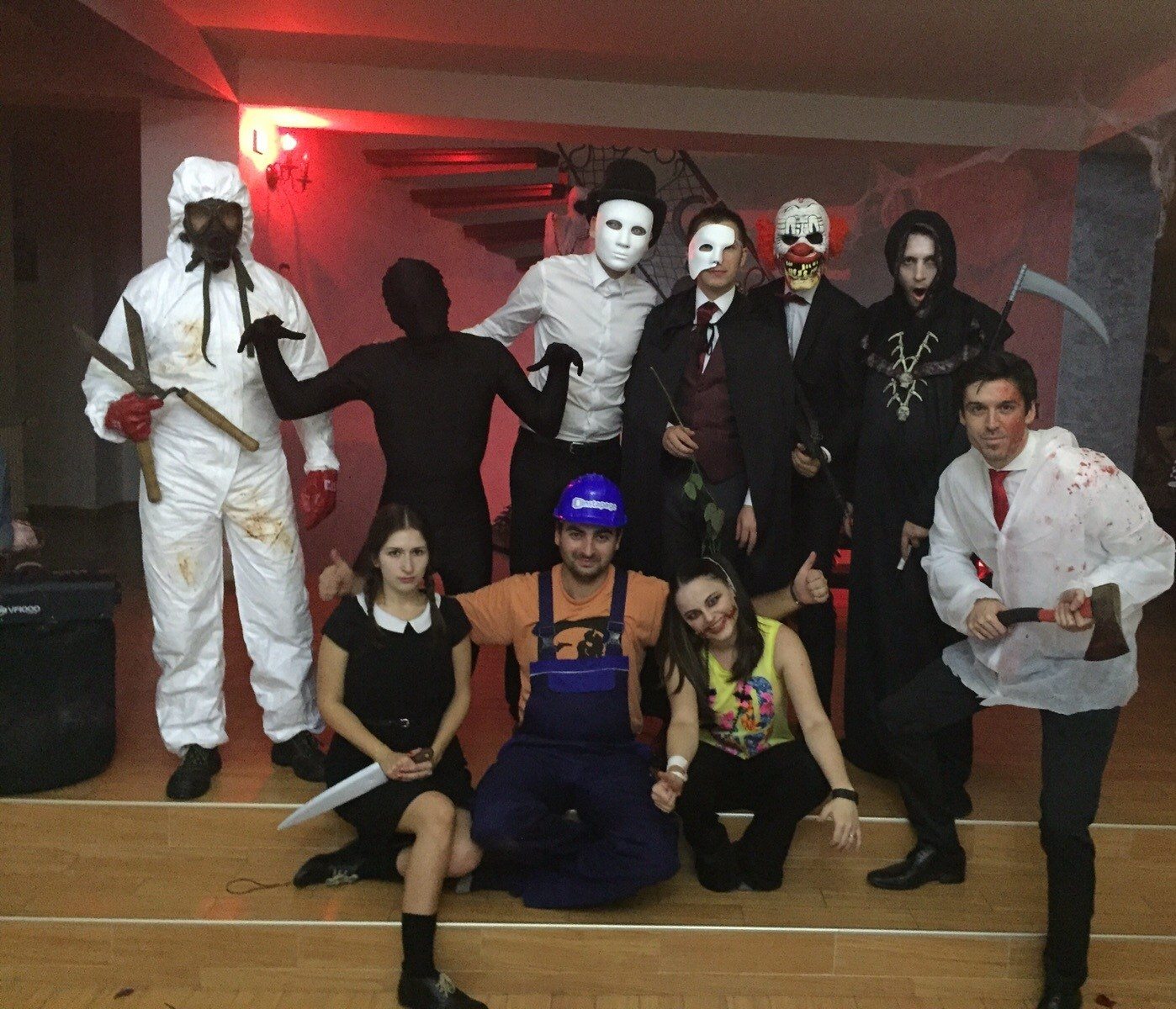 But the real capper was our company offsite trip to paradise. In July, we held an internal contest where we paired our world-class designers with other team members to create the best looking (and conversion-worthy) post-click landing pages. The 1st place and 2nd place winners received an all-expenses-paid trip to Kailua, Hawaii!
While there, we stayed in one of the best beachfront houses on the island, snorkeled, and hiked. We ventured over to the Dole Plantation, did team backflips into the ocean, and hiked Diamond Head. In the end, over 20 team members from California, Poland, Romania, and Serbia enjoyed a week in Hawaii.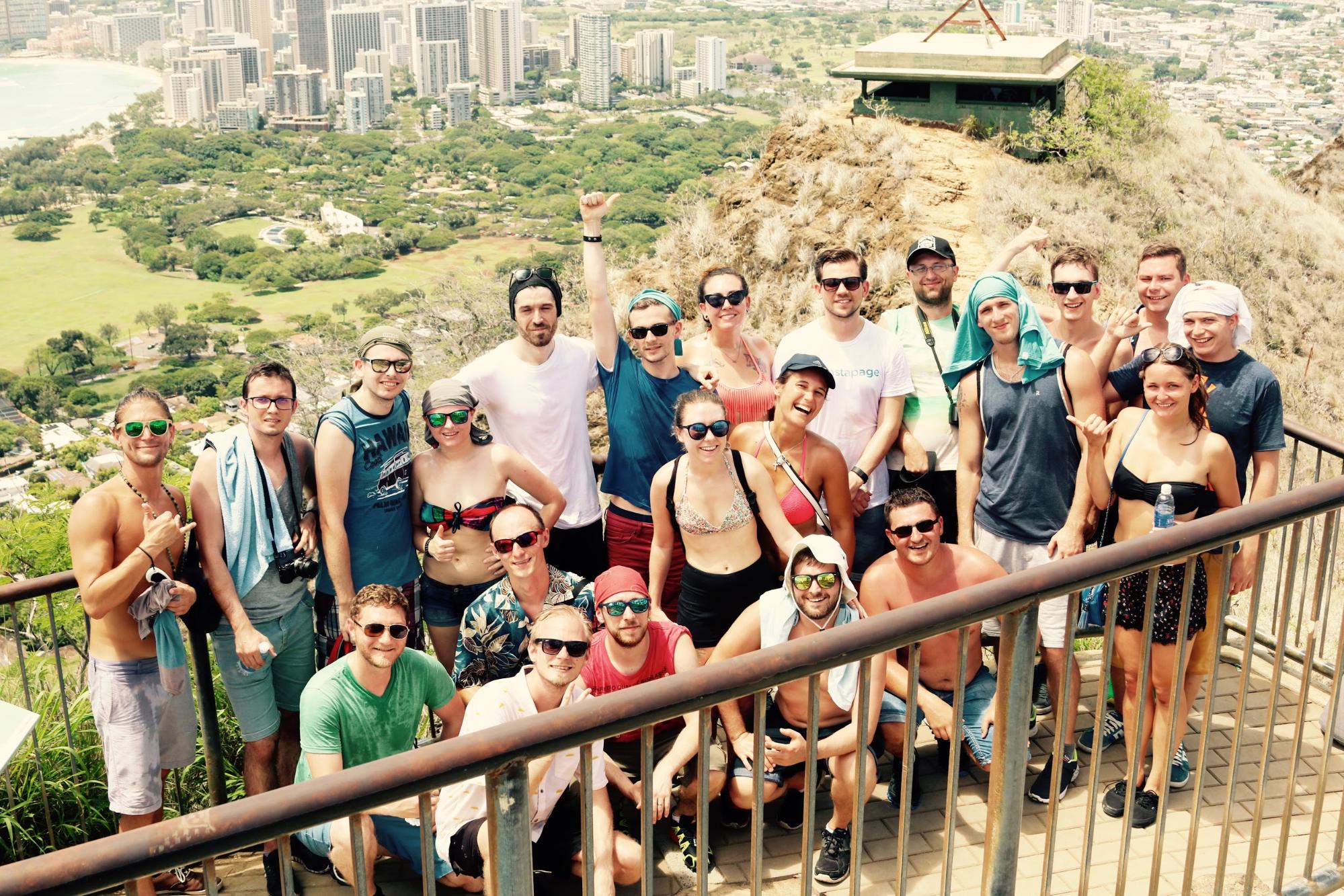 That's a wrap
We're incredibly excited for 2016 and have some awesome product announcements and post-click landing page courses coming your way.
We'll be hitting the ground running in 2016: more growth, continuing to hire the best and brightest in the industry, and refining our processes to make our post-click landing page software the easiest, most flexible, and most powerful for your business.
Have a product suggestion or interesting in joining our rocketship? Go here and look at our available positions.
We hope you had a wonderful holiday and look forward to an even better 2016. From our team to you, happy new year!
To higher conversions in 2016,
Tyson Quick – Instapage Founder & CEO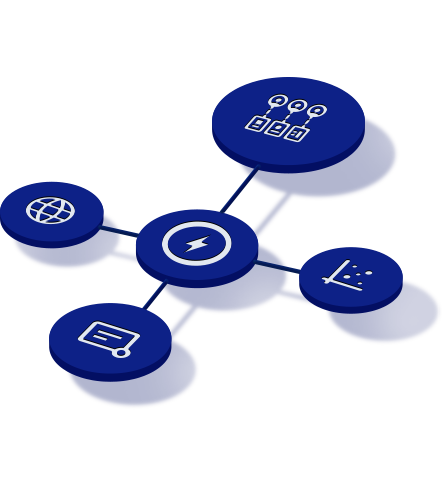 See the Instapage Enterprise Plan in Action.
Demo includes AdMap™, Personalization, AMP,
Global Blocks, heatmaps & more.