It's been a really busy year… In just six months our team has shipped out:
Google Fonts and Adobe Typekit integrations
Bigstock photos integration
And that's just the first half of the year. No other post-click landing page service provider can offer you that suite of features!
Bringing you the most customizable post-click landing page solution in the world is a tough job, but, we're up to the task. We truly believe in helping lower your cost of customer acquisition and that every promotion deserves a page.
Today, we've got three more big announcements!
Zapier integration is here!
We've received a lot of requests for Zapier and we're happy to announce our partnership with the popular workflow app. Not familiar with Zapier? Let us explain.
Zapier is a web automation app that works on "triggers" and "actions." "When I get a new thing in A, do this other thing in B." You can do all of your necessary automated tasks with no coding required!
For a quick example, Zapier already check out this demonstration where Zapier automates Wufoo to Google Calendar to Slack. What's even better is that works with hundreds of other apps, and now Instapage, too!
How Instapage users could use the Zapier integration
Remember, Zapier is kind of like "if this happens, then do this" but for business applications. For example:
Trigger: For every new lead your post-click landing pages receive
Action 1: Have Salesforce create a record with that prospect's email
Action 2: Add the prospect's email to my list in MailChimp
You will want to integrate with Zapier because it helps save you time and money — allowing you to focus on more important things (like generating traffic to your pages and A/B testing)! For more information on how to integrate your Instapage post-click landing pages to Zapier, check out the help center article here.
If you're enjoying our free trial or are a Basic user, upgrade to Pro, start enjoying Zapier, and "wave goodbye to your busywork" forever!
Unlimited sub-accounts!
Back in October 2015, we announced client accounts within our app where you can manage all of your client's pages with different permission levels. Now, we're opening the floodgates even more for Premium Instapage customers — giving you total freedom to manage your business and marketing efforts:
Do you want to have a sub-account for each client? Go right ahead!
Do you want to have a separate workspace for each marketing channel? No problem, create as many as you'd like.
You don't want to pay for each additional sub-account? No problem, we understand.
This kind of flexibility truly is the best in the industry!
We won't penalize you for being successful and won't nickel and dime you for every new sub-account you add.
That's right — one flat monthly fee with no guessing how much your post-click landing page solution is really costing you. And remember, if you're still on the fence about upgrading to Premium, for each additional sub-account you add, you'll still pay the low fee of $29/per sub-account.
One-on-one onboarding and consultation!
The Instapage platform offers a powerful array of features and functions — so many that you may not be using them to full effect. That's why we're offering Premium users a one-on-one strategic and tactical consultation.
Got questions about generating traffic and publishing your pages?
Integrating with Zapier, Webhooks, Salesforce, etc?
Interpreting your analytics and making changes to your pages?
We'll answer anything and everything you want to help you exceed your goals. Reserve your one-on-one consultations with our support team today!
Get it while the getting's good
No other post-click landing page software can offer you the freedom, flexibility, and power Instapage can. So, sign up for an Instapage Enterprise demo today.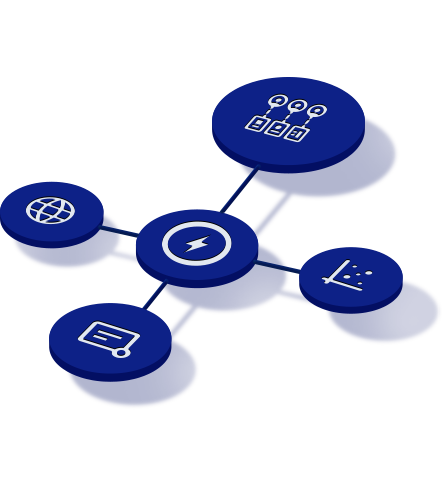 See the Instapage Enterprise Plan in Action.
Demo includes AdMap™, Personalization, AMP,
Global Blocks, heatmaps & more.