Making the right first impression can be unnerving.
This is especially true when the person you're trying to impress/make a connection with is someone important, for example, your potential customers.
An ad that piqued your visitor's interest will go to waste if your post-click landing page doesn't follow suit.
Making the right impression with your landing page involves getting to know what landing pages are and how you can promote them to generate conversions for your campaigns.
Let's start the landing page tutorial
This landing page tutorial post will take you through four important questions you need to know the answers to before you start creating post-click landing pages.
Question 1: What are landing pages?
Question 2: What are the components of landing pages?
Question 3: How do you generate traffic to your landing pages?
Question 4: How many landing pages do you need?
What are landing pages?
Landing pages are dedicated standalone pages that allow you to generate conversions for your campaigns. Visitors can arrive on a landing page after clicking ads and links in emails or blog posts – landing pages are essentially post ad click pages which when optimized have the power to fulfil your conversion goals.
An optimized landing page makes it easy for visitors to understand the offer presented on the page and click the call to action button.
One of the most common mistakes marketers make with landing pages is confusing them with any page on their website, this could be the homepage or the product page.
Technically, you can direct visitors from an ad to your homepage, but that doesn't make that page a landing page. As the homepage or whichever website page you're directing visitors to wasn't created solely for that ad, and so is not relevant for visitors who landed on it after the ad click.
Let's look at Syneos's ad and homepage as an example.
Here's the Syneos ad: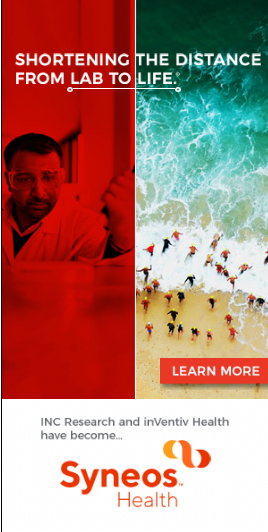 The ad doesn't divulge a lot of information, the image and the headline showcase something to do with health, about transferring something from lab to life. When you click the ad you are brought to the website's homepage: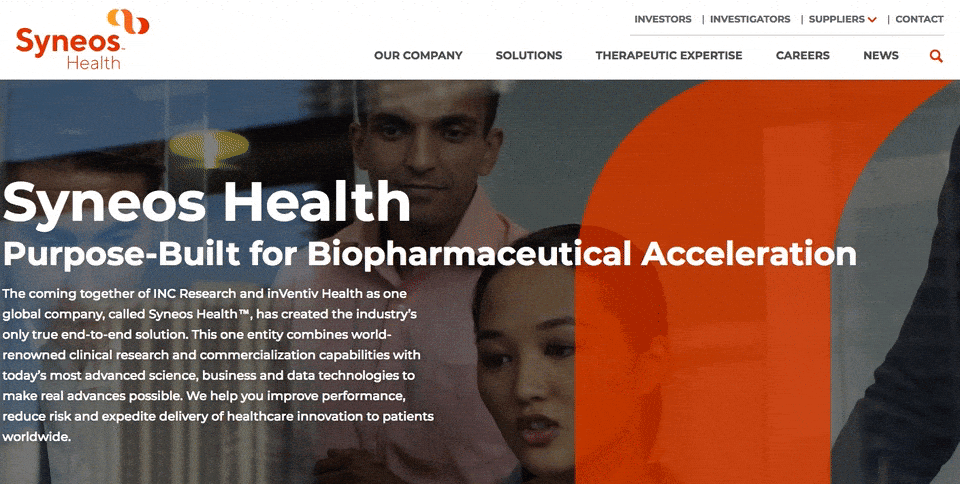 There's just too much going on the page for the visitor to make the connection between the ad and the page they are sent to. The offer described in the ad is not directly highlighted on the page, which translates into failed message match.
As a contrast, let's take a look at SEMrush's ad and landing page.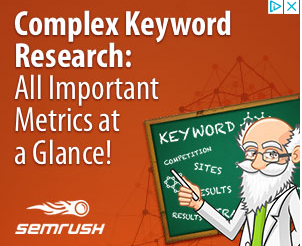 The ad talks about keyword research, this is the landing page visitors come to after the ad click:

The dedicated page gives visitors an optimized post-click landing page by putting the 'keyword research' offer highlighted in the ad at the center stage on the landing page. There is also no clutter on the page and no pesky navigation links to take visitors away from the offer.
A landing page is a standalone web page, disconnected from a website's navigation, created for the sole purpose of convincing visitors to perform an action. Landing pages have two characteristics that set them apart from all other website pages:
1. Message match: Message Match refers to the of matching the content of an ad to the content of a landing page so that the message is reinforced in the mind of the prospect, and they know it's relevant.
2. Conversion Ratio: Conversion Ratio refers to the number of places to click compared to the number of conversion goals. Ideally, the ratio is 1:1, meaning there's only one place to click on your landing page – the link that accomplishes your conversion goal. On the majority of landing pages, that link is a call-to-action button. Adding navigation links on landing pages changes the value of your conversion ratio.
Creating dedicated ads is not enough, you need to connect your ads with relevant, optimized post-click landing pages.
What are the components of landing pages?
A landing page is composed of various parts, elements that make it what it is and how it functions. An optimized landing page is composed of the following elements:
1. Headline: The headline is the first thing your visitors see, so the headline should be crafted in a way that it commands attention. There are different types of headline you can create for your landing page, from statistical headlines, to question headlines.
2. Media: You can add images, videos or gifs on your landing page. The media you include on your landing page should add visual appeal to the page, while being relevant to the offer. Use images to showcase product features, highlight benefits, and emphasize the promoted offer.
3. CTA button: The call to action button is where the conversion takes place on a landing page, so you should create a button that draws the visitor in. The button should be contrasting in color and should have personalized copy on it. Personalized CTA button copy is tailored to the specific landing page offer.
4. Lead capture form: The purpose of the lead capture form is to collect information about leads on landing pages, such as the email address, contact number, name of business etc. The length of your form depends on where your offer lies in the marketing funnel. Your landing page lead capture form should be arranged properly in easily discernible fields so that visitors find it easy to fill out.
5. Trust indicators: Getting visitors to click the CTA button isn't an easy task, this task becomes increasingly difficult if they have trust issues with your landing page. To get visitors to trust your landing page it's important you utilize customer testimonials, customer badges, trust badges, and a link to your privacy policy where relevant.
6. No off-page navigation: Every time you offer visitors a link to another page via off-page navigation links, you offer them an escape route from the offer you're trying to promote.
The HelloFresh landing page has all the aforementioned optimized page elements: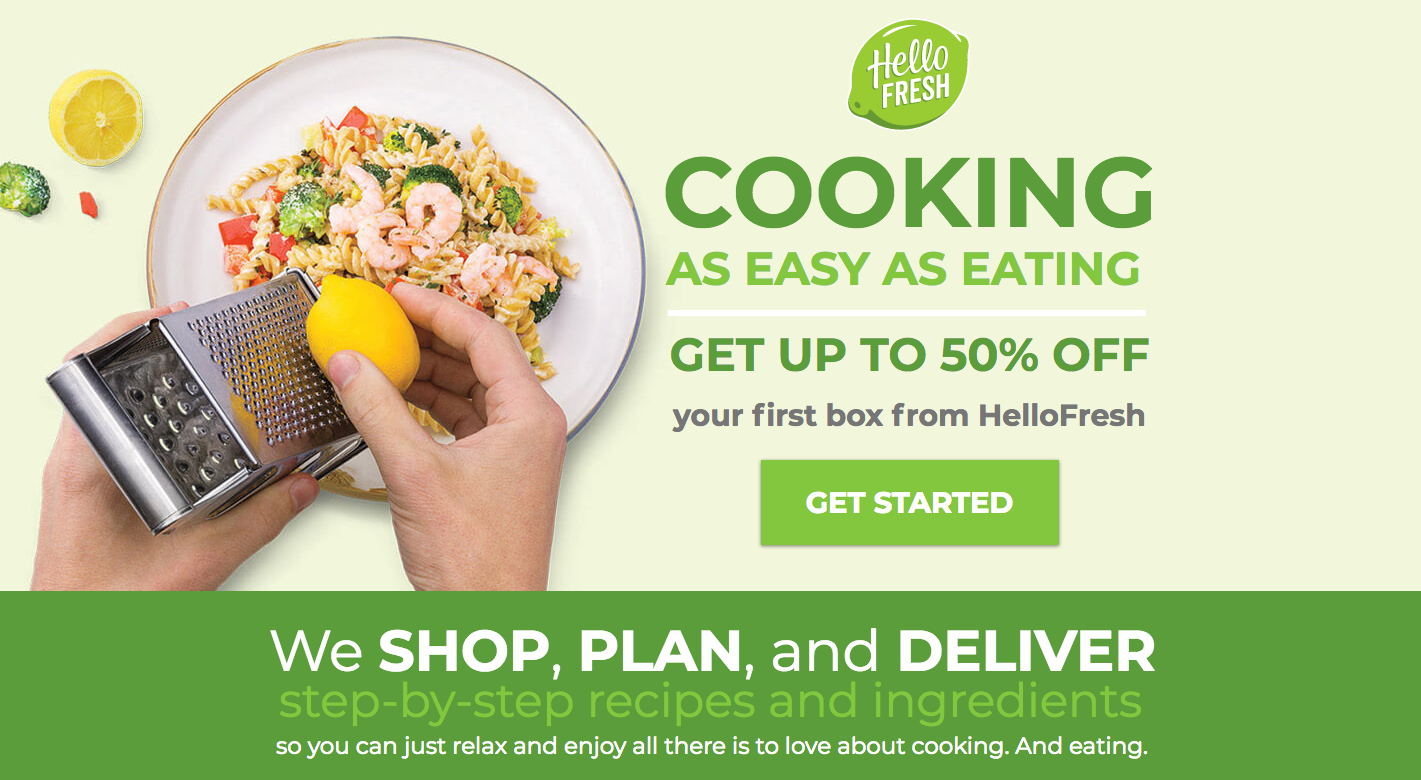 1. The headline engages visitors and highlights the service's UVP of easy cooking.
2. The image is eye catching and mouth wateringly relevant to the service.
3. Both the CTA buttons let visitors know what will happen once they click the button.
4. The customer testimonials add trust to the page.
5. There are no off-page navigation links present on the page to distract visitors from the offer.
Optimizing landing pages with the right elements brings you closer to your conversion goal.
How do you generate traffic to your landing pages?
There are basically two ways to generate traffic to landing pages, one is via paid advertising channels i.e. PPC campaigns while the other involves sharing a link to your landing pages in blog posts or emails.
Using PPC campaigns to get landing page traffic
PPC or pay-per-click is an internet marketing model also referred to as CPC (cost-per-click) where advertisers bid to have their ads shown on search engine results and websites for the purpose of promoting an offer.
The advertiser pays publishers every time a visitor clicks their ad, so the model is known as pay-per-click.
PPC campaigns help marketers increase visibility for their ads, build brand awareness and measure clearly defined metrics and campaign goals helping them create better, more optimized campaigns in the future.
When running PPC campaigns you can use the following five platforms:
1. Google Ads: Google Ads is Google's online advertising program that enables marketers to create online ads to reach audiences that are interested in the products and services you offer.
2.Facebook ads: Facebook has the biggest user base out of all the social media networks, plus the social network's ability to target your customers based on multiple variables, makes running paid campaigns on Facebook an obvious choice for most marketers.
3.Instagram ads: Instagram now has more than 1 million monthly advertisers and 8 million business profiles, making Instagram ads a viable avenue for businesses looking for customer engagement and growth through PPC advertising.
4.Bing ads: Bing is a powerful network, with powerful benefits. You can connect with your customers at any time and through any device, plus you have the ability to import campaigns from other networks, such as Google Ads conveniently into your Bing dashboard.
5.LinkedIn ads: LinkedIn is a networking site used by professionals from all across the globe, making the network a uniquely focused avenue for B2B businesses to run their paid marketing campaigns. LinkedIn currently has 500 million professionals on the network, out of which 10 million are opinion leaders and 61 million are senior-level influencers.
Using unpaid traffic channels for landing pages
Marketers can utilize a relevant email or blog post link to get the right visitors to their landing pages.
Email is still one of the most valuable marketing channels, delivering delivering $44 in ROI for every $1 spent. When combined with targeted landing pages, this revenue potential gets even higher. In the State of Email Marketing Report, GetResponse names landing pages as one of the 8 critical factors of email marketing success.
When promoting email marketing offers always connect your email to a relevant landing page to give visitors the right post-click landing page, just like Heinz Marketing does.
The email promotes the 'Sales Enablement Guide':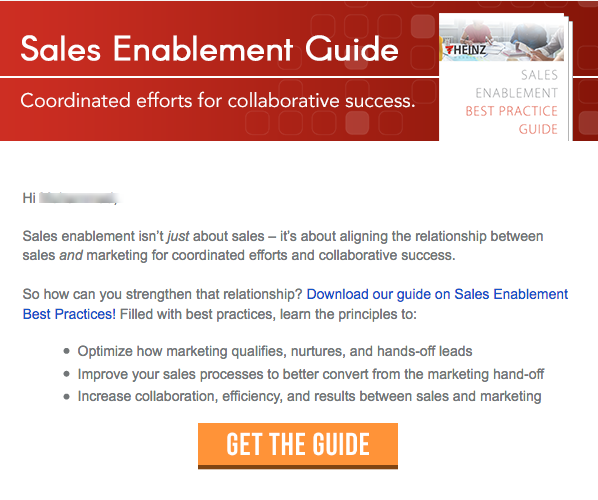 The email CTA button takes visitors to this landing page: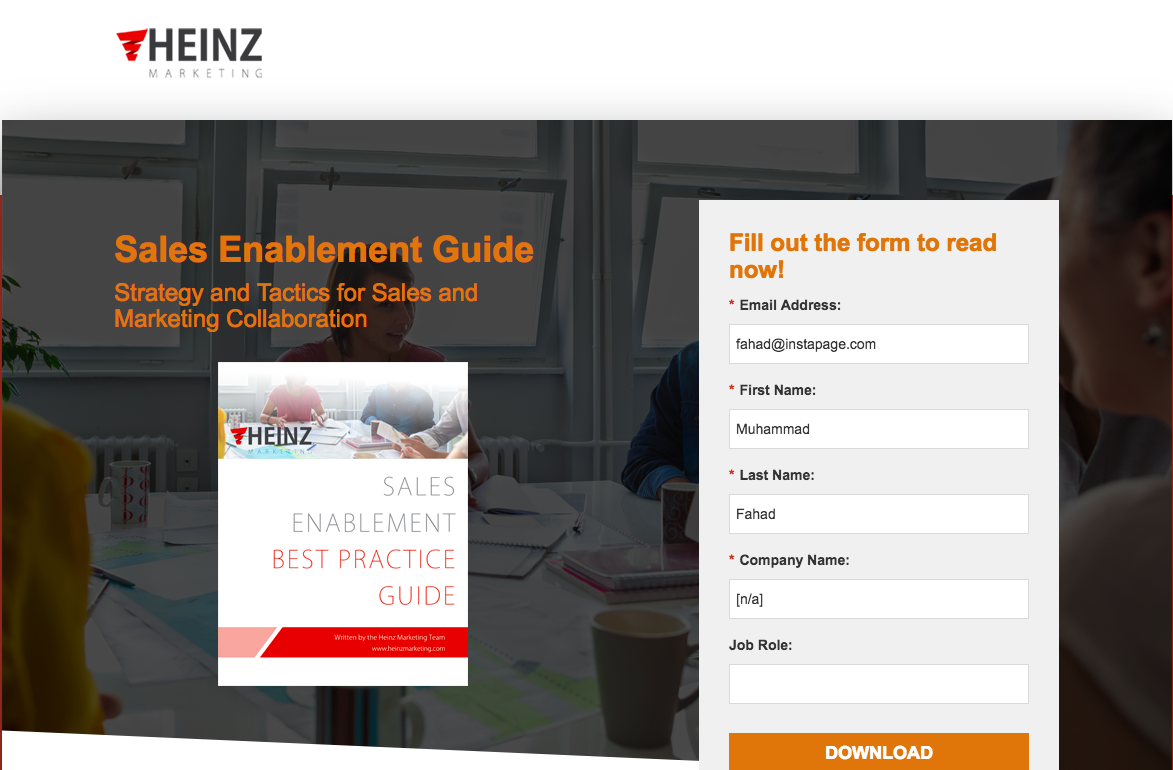 Whether you promote your landing page via paid ads or in blog posts or email offers, always ensure that the pages provide an optimized post-click landing page to visitors.
How many landing pages do you need?
The number of landing pages you have is directly proportional to the number of leads you generate. If you have a higher number of pages you get more opportunities to convert your visitors into customers.
Companies that have between 6-49 landing pages see a 63% increase in the number of leads per page. Those with 50+ landing pages see a 270% increase in leads per page: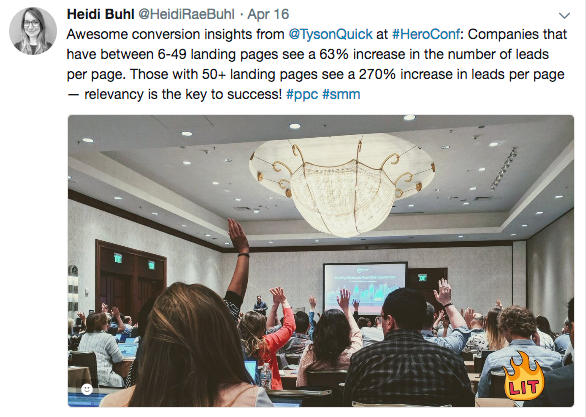 Having multiple unique and targeted landing pages increases SEO benefits, as with more landing pages you get indexed multiple times search engines.
With an increased number of landing pages you basically give your visitors an opportunity to make a smooth transition from being your visitors to becoming your customers. So, instead of creating one landing page for every ad campaign, you need to create multiple personalized landing pages that cater to each buyer persona and customer segment you have.
Put the advertising potential of landing pages to good use
With this our landing page tutorial comes to an end, now you know everything there is to know about creating and promoting landing pages that offer visitors an optimized post-click landing page.
Create your first landing page now with Instapage. Sign up for an Instapage Enterprise demo today.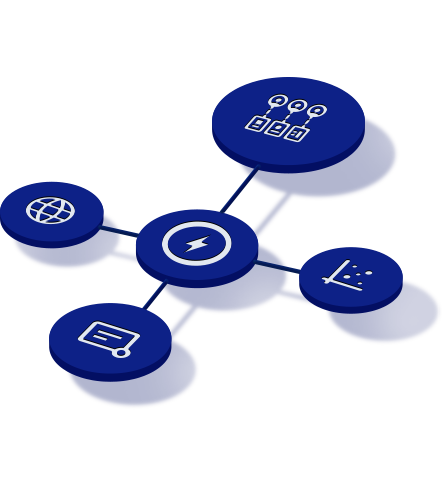 See the Instapage Enterprise Plan in Action.
Demo includes AdMap™, Personalization, AMP,
Global Blocks, heatmaps & more.