Your landing page has three main jobs. It should:
Engage your visitors
Explain the benefits of your product/service
Get your visitors to convert into customers
Your CTA button gets the third job done. The CTA button is arguably the most important element on your landing page because it is what decides the fate of your conversions. And yet many marketers don't spend as much time designing and writing copy for their button as they do writing landing page copy or deciding on the number of fields for their lead capture form.
Your headline grabs your visitor's attention. The copy explains your product to them. The lead capture form helps you gather their information. But it is the CTA that gets you the conversion.
The thing is your visitors won't just click any button. They'll click effective CTA buttons. These buttons not only grab their attention, but they also tell them exactly what they'll get once they've clicked.
At Instapage, we see hundreds of landing pages being created on a daily basis, so to say we know what goes into crafting an effective CTA button is probably an understatement. (We're modest like that.) One of the easiest ways to increase your conversion rates is to optimize your CTA buttons, and this is what we're going to be discussing today.
1. Avoid Friction Words on Your CTA Button
Writing button copy is hard work, because the shorter the length of the copy, the harder it becomes to write something effective. This is the primary challenge in writing CTA button copy. However, you can easily overcome this challenge by staying away from friction words when writing copy for your button.
Friction kills landing page conversions. We've already established that. Words that cause friction are certainly not welcome on your CTA button. Avoid using words that suggest to your visitors that they have to give something up in order to get something whether that is their time, money, or energy. Words like Buy, Sign Up, Submit, Give, Donate, and Sponsor are high friction words, according to Copy Hackers.
Notice how most of the landing pages out there have these high friction words in their button copy?
Look at this Classpass landing page: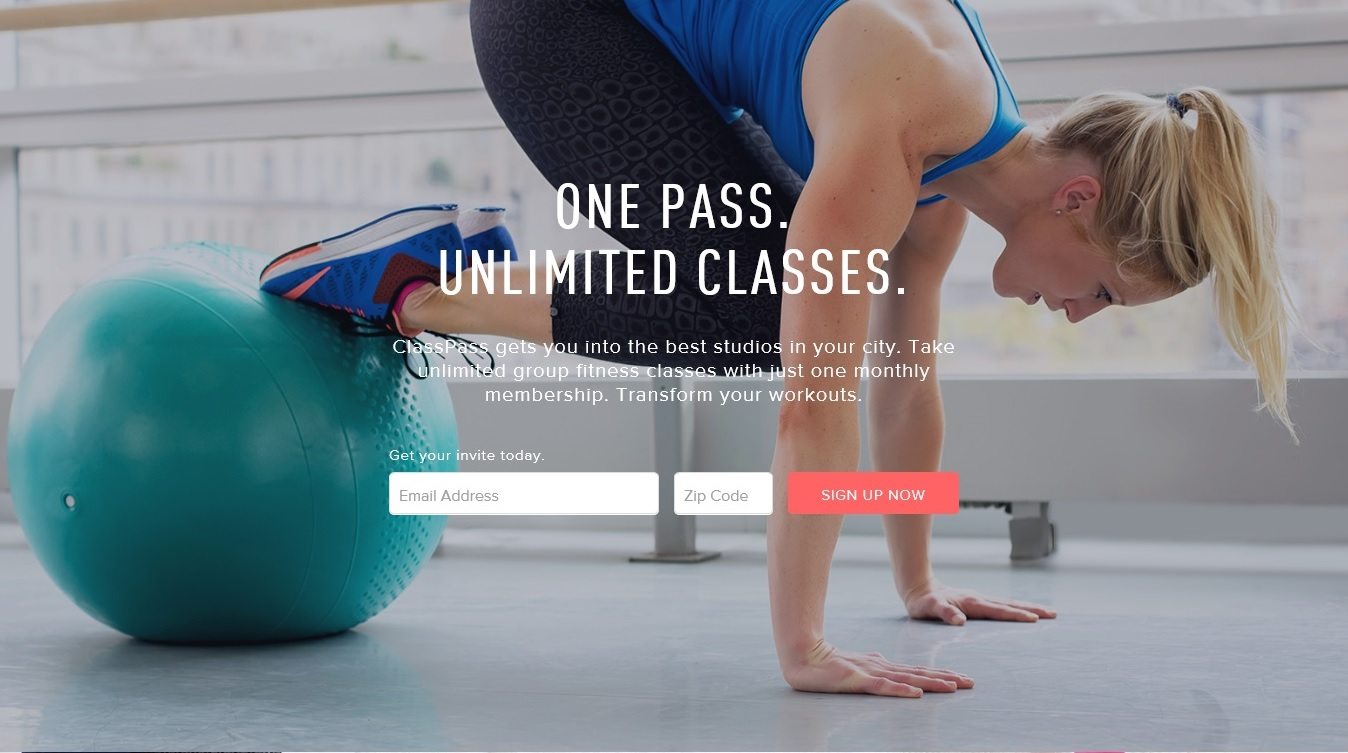 And this Gridset landing page: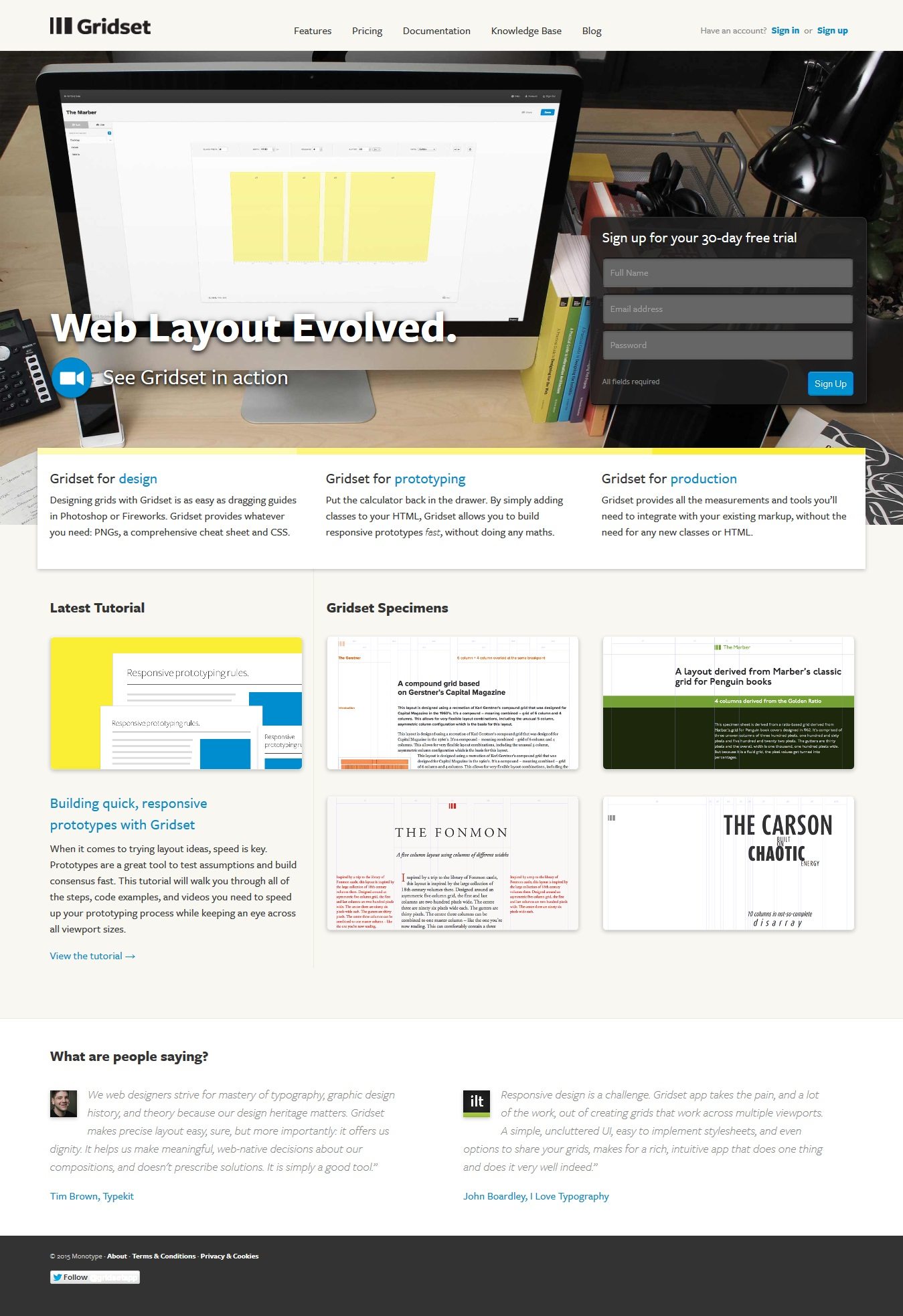 Also this HBloom landing page: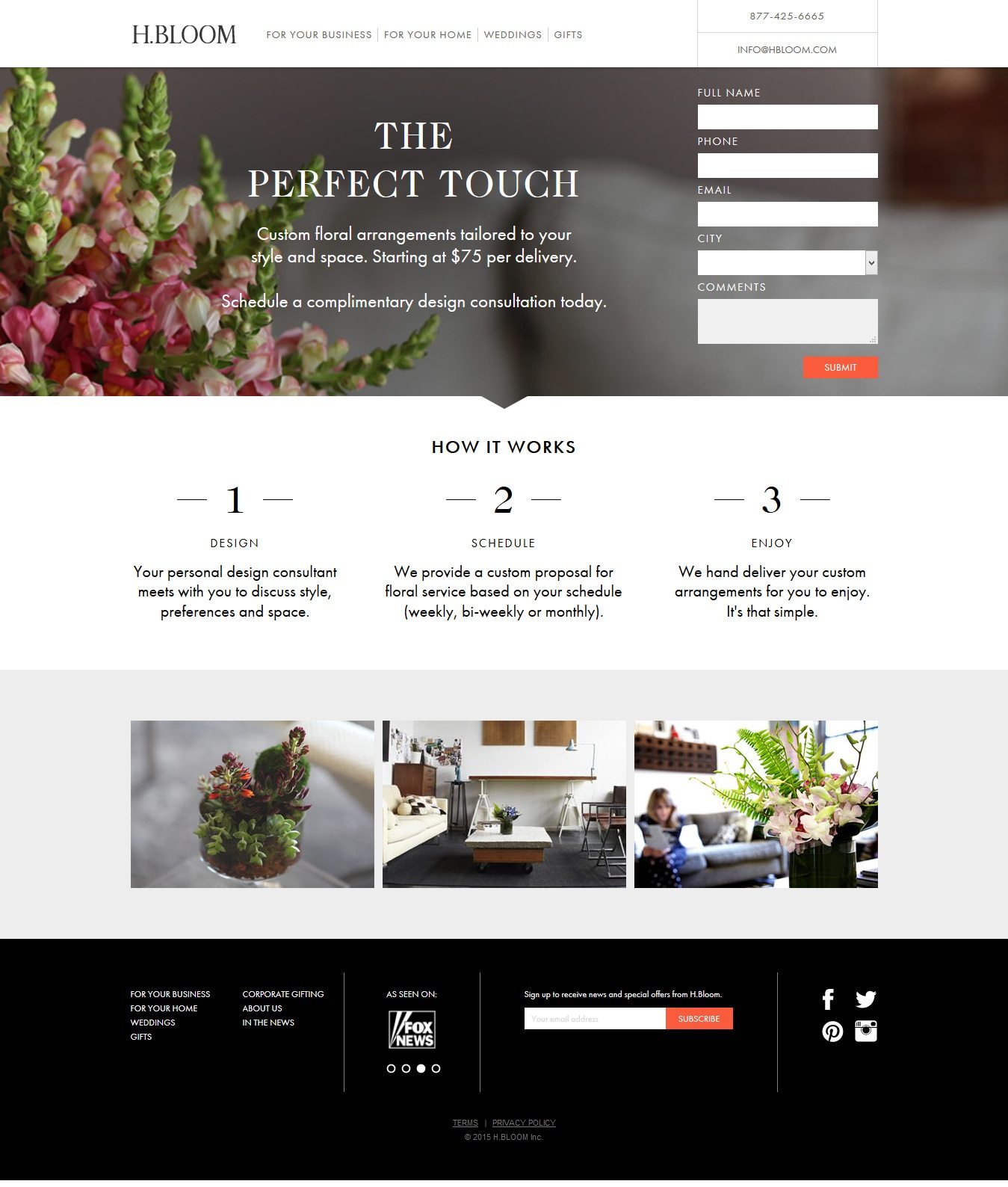 Words that cause medium friction include join, share, start, visit, and learn. Your buttons should have low friction copy on them. Try using words like Get and Discover – words that give something to your visitors without the implication of taking something from them.
This is what the IMPACT ebook landing page does: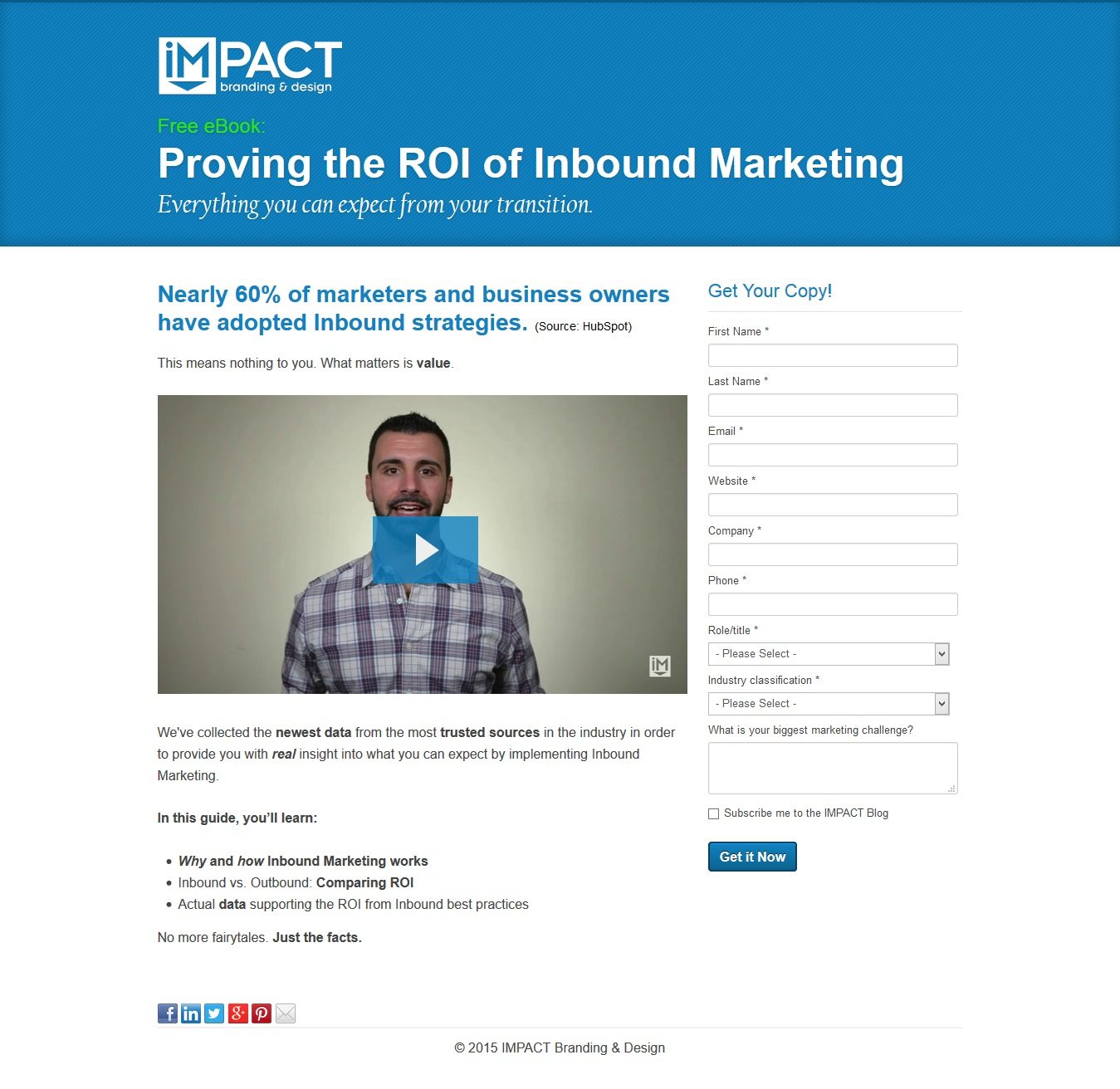 The Social triggers page also does this: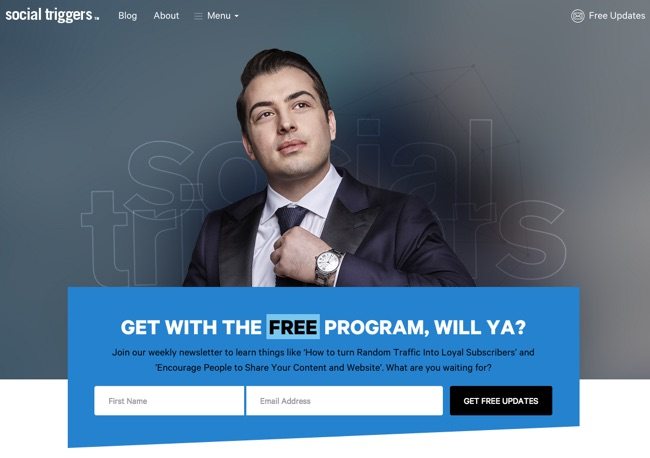 2. Keep the Button Copy Simple and Personal
Make the copy of your button readable at first glance. The string of words that you put on your button should stop your visitors in their tracks and make them take action. They should only need to glance at the copy before they commit to clicking on it.
And though using generic words like Submit and Download may seem easy to add to your button, these words work against your conversion goals.
When writing the copy for your CTA think simple and personal. Make it about your product, while using the right action words.
Confused?
HubSpot makes this clear by showing in plain orange what action words work better for conversions: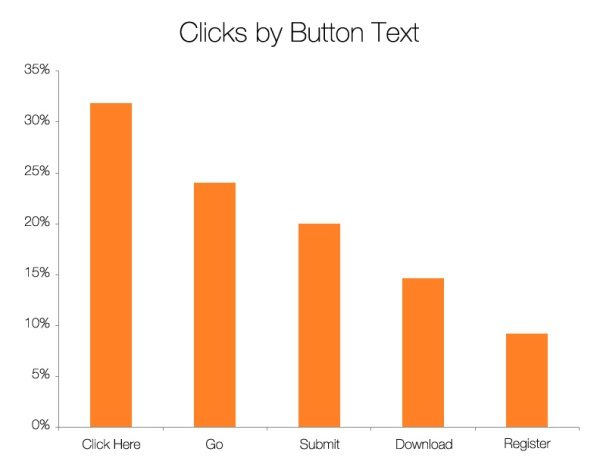 Yes, use action words, but don't just stick with the single word. Add something unique about your product at the end.
The button copy on Judo's landing page is actionable and personal, a winning combination that results in conversions: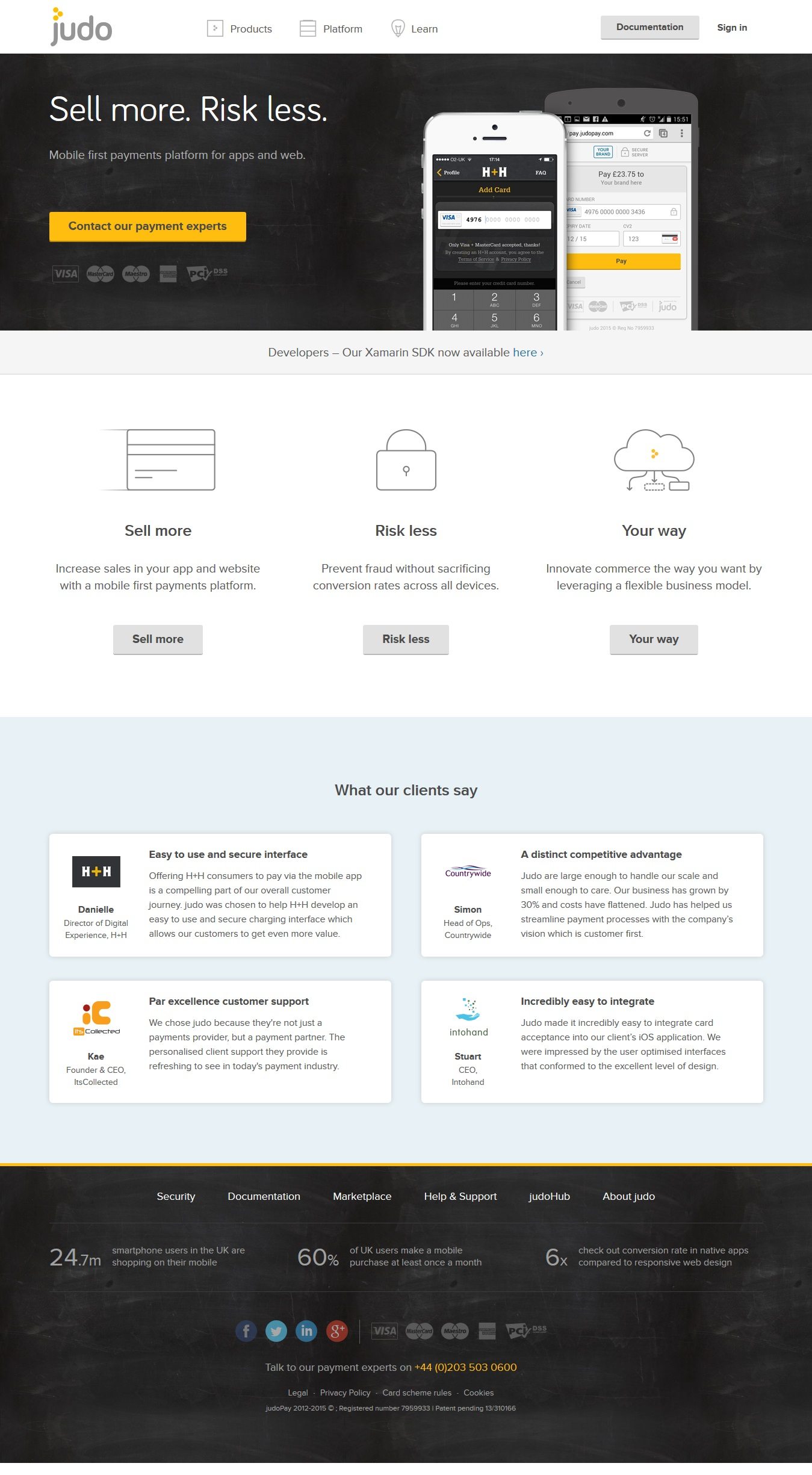 Don't leave your CTA copy till the end. Keep it simple, test it out, and keep the button that performs the best.
3. Don't Give Your Visitors Decision Fatigue
When presented with a lot of choices the human brain freezes, this inhibits you from making any choice at all. Don't let this happen on your landing page.
Yes, you want your visitors to click on your call to action button. Yes, you want that lead, you want that sale, but that doesn't mean that you should plaster your landing pages with multiple CTA buttons.
The "more the better" concept is not a good mantra here.
When you put up too many CTAs on your landing page, you risk creating the paradox of choice in your visitor's mind.
Don't offer them too many choices and deprive them of the joy of making their decision. Design your CTA button and the rest of your landing page in such a way that your visitor wants to say yes. Putting four different kinds of CTA buttons in front of them won't get this done.
If you're going for a longer landing page for a complex service or product, having more than one CTA is good, but with a shorter landing page, one CTA is usually enough. Just remember your CTA should always come immediately after your service pitch, because only after they're convinced are they ready to click on the button.
4. Design Your CTA button in a Contrasting Color
Color helps with the persuasion process as we've learned from this color psychology blog post. It's time that you put this information to good use. Choose a color for your CTA button that really stands out. As a rule of thumb, don't use whites or grays, as they don't really have that striking tone.
The color you pick needs to mesh well with the rest of your page. Don't sacrifice the aesthetics of your landing page by choosing to put a neon yellow CTA on a bright red background.
Think in the terms of your whole landing page. Just make sure that the color you pick out stands out from the background. The color should grab the visitor's attention without being at visual war with the rest of your page.
Changing the color of your CTA does impact your conversions, and here's the proof. HubSpot A/B tested the CTA button color for Performable's page and found that the red button outperformed the green button and increased conversions by 21%: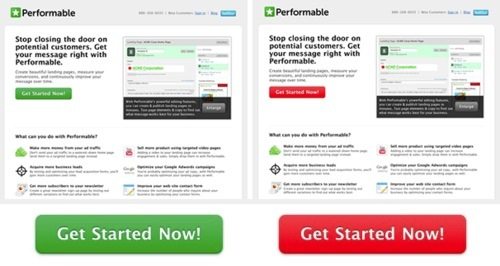 5. Create a Clickable Button
You would think this was a no-brainer, but you would be wrong. I have seen too many CTAs designed in a muted gray color that make the button look like just another element on the page instead of a clickable CTA button.
Because you are creating a "button" you need to make sure that the button actually looks like a button. It should have a proper shape with a proper border. White space is a godsend when it comes to clickable CTAs. If you're looking into creating a ghost CTA, go ahead. Just one thing, though – use the ghost CTA alongside a contrasting CTA button like the Visage landing page does: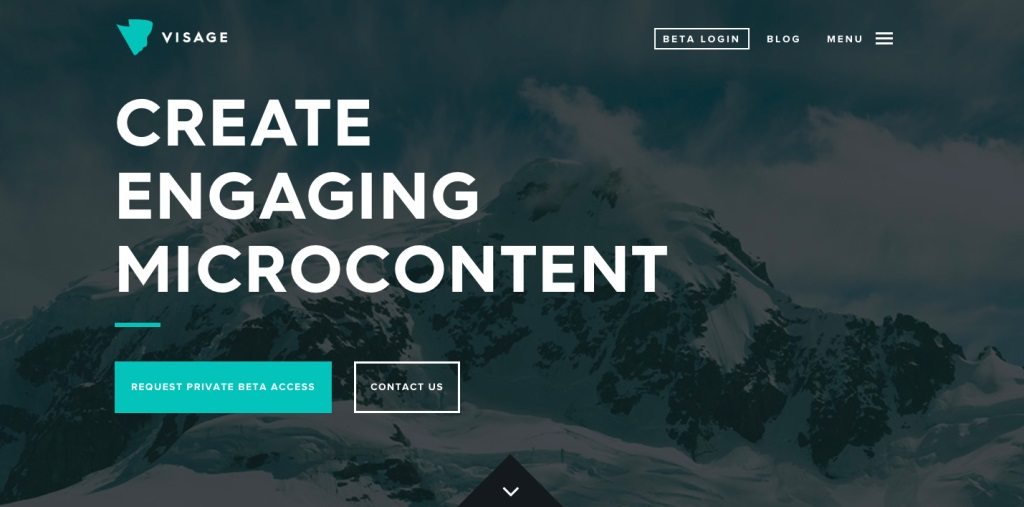 Want your conversions to soar? Start creating effective CTA buttons keeping in mind these 5 tips. Sign up for an Instapage 14-day free trial
today.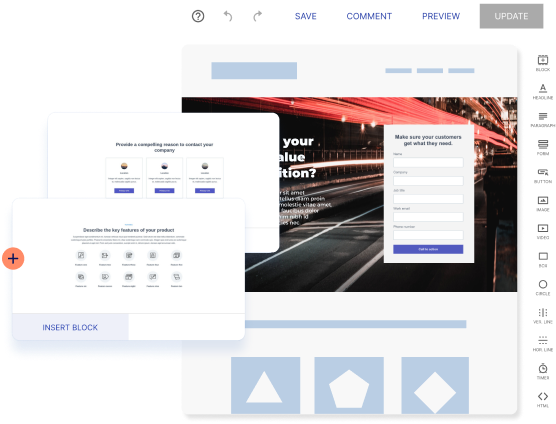 Try the world's most advanced landing page platform with a risk-free trial.