From our humble beginnings in 2012, Instapage has come a long way. We're more powerful than simply a landing "builder," and have been for quite awhile now.
As of 2017 year end, the Instapage post-click optimization platform includes (among other products and features):
Advanced A/B testing and analytics
Over 20 marketing and advertising integrations
Optimization tools to collect visitor engagement
Collaboration Solution and the Advertising Conversion Cloud (more on these below)
In 2015, we announced four integrations, automated image masking, started publishing our long-form guides, and had a team offsite in Hawaii. Last year, 2016 was no different as we introduced branded email notifications, advanced workspace permissions and privacy, the Advertising Influencers podcast and so much more.
This year, the product and company grew to a whole new level. So for this year's roundup, we'll reflect on the top 10 Instapage announcements for 2017 and all the fun we had along the way.
Top 10 Instapage announcements for 2017
Advertising Conversion Cloud
Announced in August, the Advertising Conversion Cloud enables marketers to maximize paid advertising ROI by building personalized post-click landing pages at scale. It is built on the powerful Instapage post-click landing page platform and includes a full range of enterprise solutions and services including the new Advertising Attribution Solution (more on this later), advanced security, implementation services, and customization.
With this new offering marketing teams can:
Leverage the Instapage platform to build stunning, mobile-responsive post-click landing pages at scale, seamlessly integrate with existing infrastructure and satisfy compliance and security requirements
Attribute conversion, pipeline, and revenue to specific Google Ads campaigns
Track cost-per-visitor and cost-per-lead for paid and organic traffic
Achieve immediate results with enterprise-grade implementation services
Realize maximum ROI from ad campaigns with a dedicated Customer Success Manager and expert consultation services
Watch this short video to learn more:
For more information about the Advertising Conversion Cloud and our enterprise plan, go here.
Heatmaps and Audit Log
How much do you really know about prospects that visit your page? You can certainly guess which elements they click, how far they scroll, etc. but without heatmap analysis, you can't be sure.
Announced in August, the Instapage Heatmap Visualizer allows you to gain insight on:
Mouse movement
Clicks
Scroll depth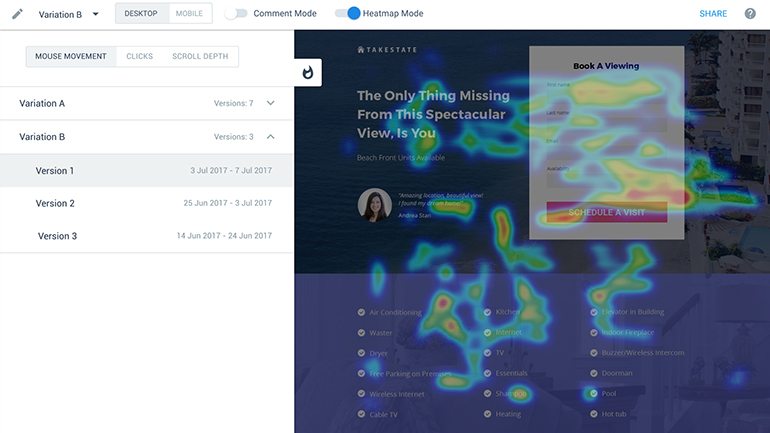 And with the introduction of the Instapage Audit Log, you can troubleshoot issues and manage account security by tracking account history, key user actions, and changes have a record of everything that happens to your team's pages.
Don't think you need an audit log? Read this article for the top 5 reasons your team needs one.
Collaboration Solution
The current post-click landing page design process used to be a combination of marked-up screenshots and running commentaries across multiple, unconnected channels like email, messaging apps, project management tools, etc. It should not be such a painful process.
We set out to make it easier for everyone involved to collaborate, design, and review post-click landing pages. So we introduced the industry's first and only collaboration solution in February which allows users to share and respond to comments, provide feedback, and resolve issues within our post-click landing page platform: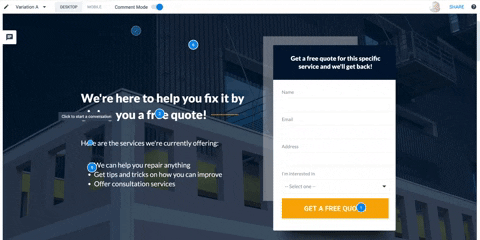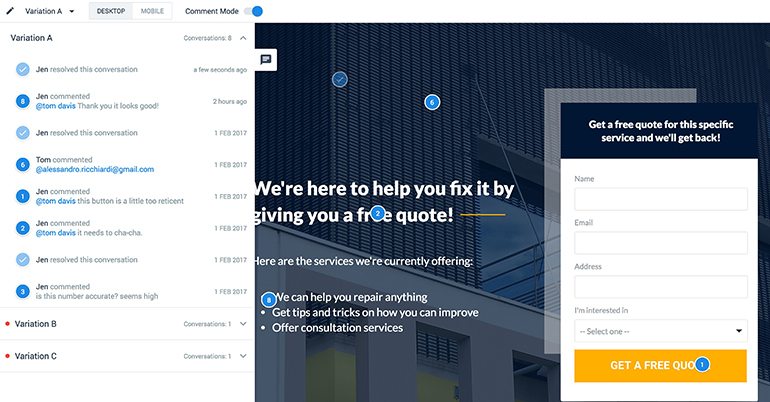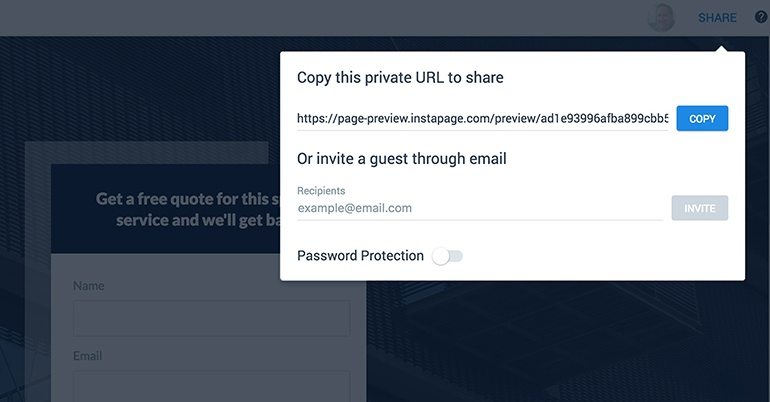 No more publishing delays waiting for team members to respond to feedback. Go here for a more in-depth look at the collaboration solution, complete with hotspots, comment feed, the message center, and the share button.
Advertising Attribution Solution
The simplest way to ensure paid advertising campaigns are effective is to track their performance across the entire marketing and sales funnel, then attribute revenue, pipeline, and conversions to a specific ad campaign.
Unfortunately, the attribution of bottom-of-the-funnel metrics, like revenue, to top-of-the-funnel data like campaign and cost, is either impossible to track, inaccurate, or can only be collected manually. The source of this difficulty lies in the middle of the funnel. Most data collection systems are unable to capture and pass this information to the bottom-funnel systems.
Now, with the new Advertising Attribution Solution, customers have full visibility into paid advertising attribution across the entire marketing and sales funnel. Enterprise users can also track cost-per-visitor and cost-per-lead for paid and organic traffic — data no other post-click landing page solution can provide:

As part of the Advertising Conversion Cloud, the Instapage Advertising Attribution Solution enables marketers to see all their variation-level performance data in one dashboard, making it easy to track how your testing and optimization efforts are paying off and which variations are resonating most with customers. Since August, enterprise customers have full insight into their average cost per visitor and average cost per lead. Watch this video to learn more:
Marketo Integration
We heard from a number of marketers and Instapage customers alike that integrating with Marketo would be a critical value-add to our post-click landing page platform. So in January to kick off the year, we announced our integration with Marketo. This addition to the Instapage integration ecosystem allows Marketo users to build, test and optimize personalized post-click landing pages at scale, and automatically push converted leads into the Marketo database. Together Instapage and Marketo enable marketers to maximize ROI across the entire lead funnel.
Now, for the first time, Marketo users can offer their post-click landing page visitors a personalized, fully on-brand experience that will increase conversions across the entire customer journey. Visit this help center article for more details how to integrate your Instapage post-click landing page with Hubspot.
HubSpot Integration
Creating post-click landing pages with all-in-one solutions like HubSpot don't allow for the customization and contemporary design elements required to inspire prospects to convert. Marketers (and HubSpot users) who need greater design flexibility, want to include contemporary design elements, and must fulfill higher stylistic standards, need a platform that will conform to their vision and enable them to create the kinds of modern post-click landing pages that consumers demand.
To meet that demand, we began integrating with HubSpot in February. This addition to the Instapage integrations ecosystem allows HubSpot users to create high-quality, modern post-click landing pages at scale, and automatically push converted leads into the HubSpot leads database. Together Instapage and HubSpot allow marketers to offer their customers a superior brand experience while enjoying higher conversions with a completely customizable, on-brand landing page built in Instapage. More details on this integration is in this help center article.
Builder Performance and UX Enhancements
This update includes numerous "under the hood" changes that make the entire platform more adaptable to the ever-expanding demands of today's teams, agencies, and enterprise-sized organizations. The builder is cleaner and more modern, now offering a more intuitive user experience while delivering faster load speeds.
Among other updates, you will notice these changes when you log into the builder:
The menu bar is permanently displayed across the top
"Settings" is now a drop-down menu on the right
Editing text elements got a refresh
Integrating forms is cleaner
The redesign delivers a cleaner, more streamlined user experience in the Instapage builder. Users can now find the tools they need faster, with an interface that's more familiar from other leading platforms. Plus, users will have a smoother and more consistent experience across the Instapage platform.
Pixel Precision Design Features
Designing a pixel-perfect page used to be a hassle: using guiders to line up elements, eyeballing the spacing in-between elements, etc. With our package of design features released in June, it's no longer a hassle.
No more tedious eyeballing if elements are lined up and spaced-out evenly. This announcement came packaged with:
Edge Measurement: Measure the pixel distance of an element or group of elements from another element, group of elements, or the boundaries of your post-click landing page (shown below, top)
Axis Lock: Using a keyboard shortcut, you can lock an element or group of elements to only move within the horizontal or vertical axis (shown below, bottom)
Keyboard shortcuts (aka "hot keys"): Use keyboard shortcuts to perform common or repeated actions within the Instapage builder, i.e., group elements, move elements by 1 or 10 pixels, send to back or front, and add new types of elements.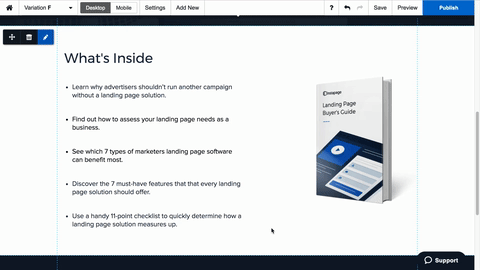 No other post-click landing page platform can boast such design features, making Instapage the only post-click landing page platform that offers 100% customizability. Design pixel-perfect post-click landing pages at scale like you've always wanted with designer-friendly features.
State of Mobile Conversions Report
You may have read online that across industries the average conversion rate is 2.35%, which means that more than 97% of visitors to a post-click landing page don't convert. That is simply unacceptable and we couldn't believe it. We set out to prove that statistic wrong and found dramatically different results.
Compiled from over 41 million post-click landing page visits across 45,000 active Instapage post-click landing pages, the mobile data report establishes the first benchmark for fully optimized mobile post-click landing page performance and analyzes mobile conversion rates across multiple qualifiers, including:
Industry
Display advertising budget
Geographic location
Download the report here and get all the most recent insights about mobile post-click landing page conversions: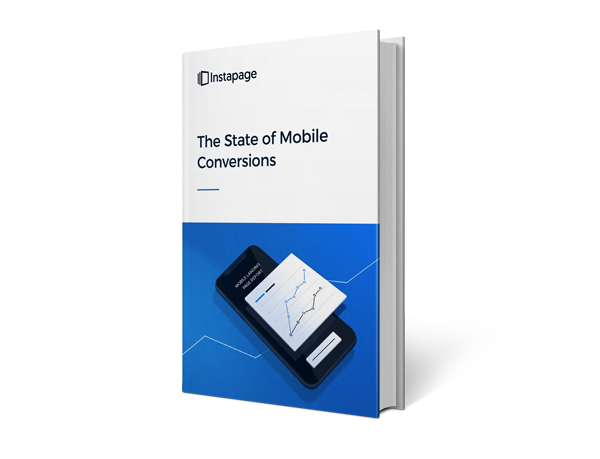 Comprehensive post-click landing page Guide
Search "post-click landing page" or "what is a post-click landing page" and you'll often find sites have the incorrect definition. It's not simply a "page you land on." Even Google has it wrong.
A post-click landing page is a standalone page disconnected from your website that uses persuasive elements such as a compelling headline, relevant imagery, a contrasting CTA button, trust symbols, and a frictionless form to convince a prospect to take action. That said, there are many more components to an optimized post-click landing page like how to promote it, what type of page works best, etc.
All of that and more are covered along with over 130 visual examples in this 7-chapter comprehensive guide: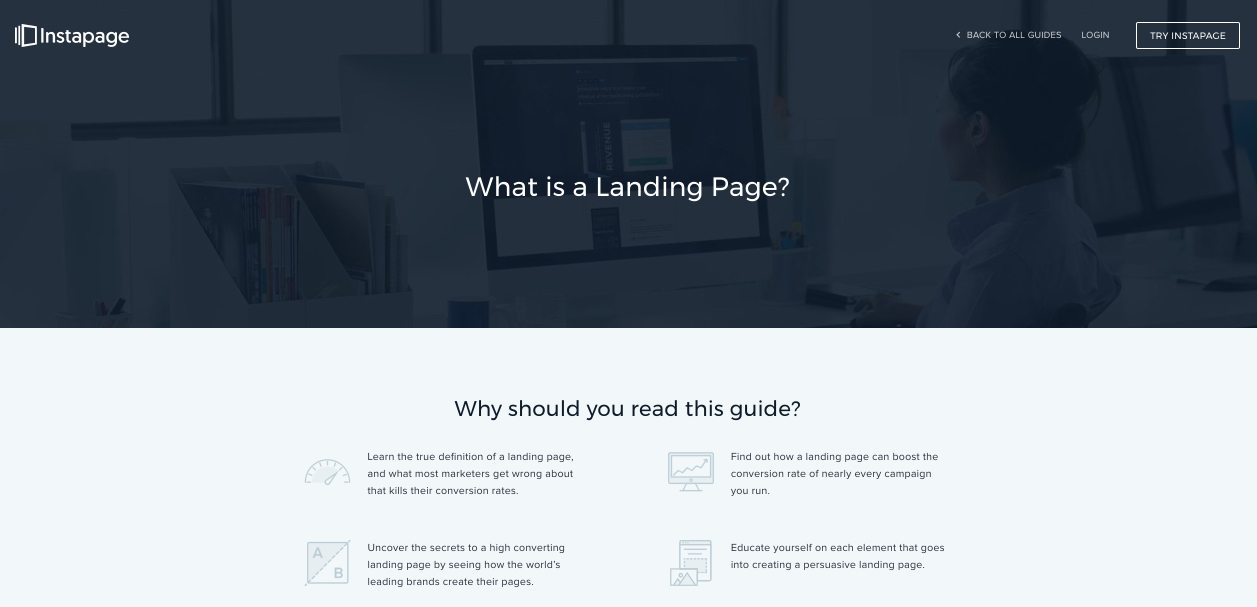 Check out our Facebook Live video that details the guide inside and out. For a complete list of our 2017 announcements, visit this list.
Instapage Growth & Fun
Even with all of our 2017 product announcements, we make it a priority to have fun. Here are some examples from each of our global offices.
San Francisco
Since the end of 2016, the San Francisco team has grown from 31 to 36. Pizza fridays, a Thanksgiving potluck, IMAX movie outings, and a lip sync competition only tell part of the story for the San Francisco team.
For starters, the company headquarters moved a few blocks to a beautiful location, complete with a rooftop, a view of the bay and AT&T park: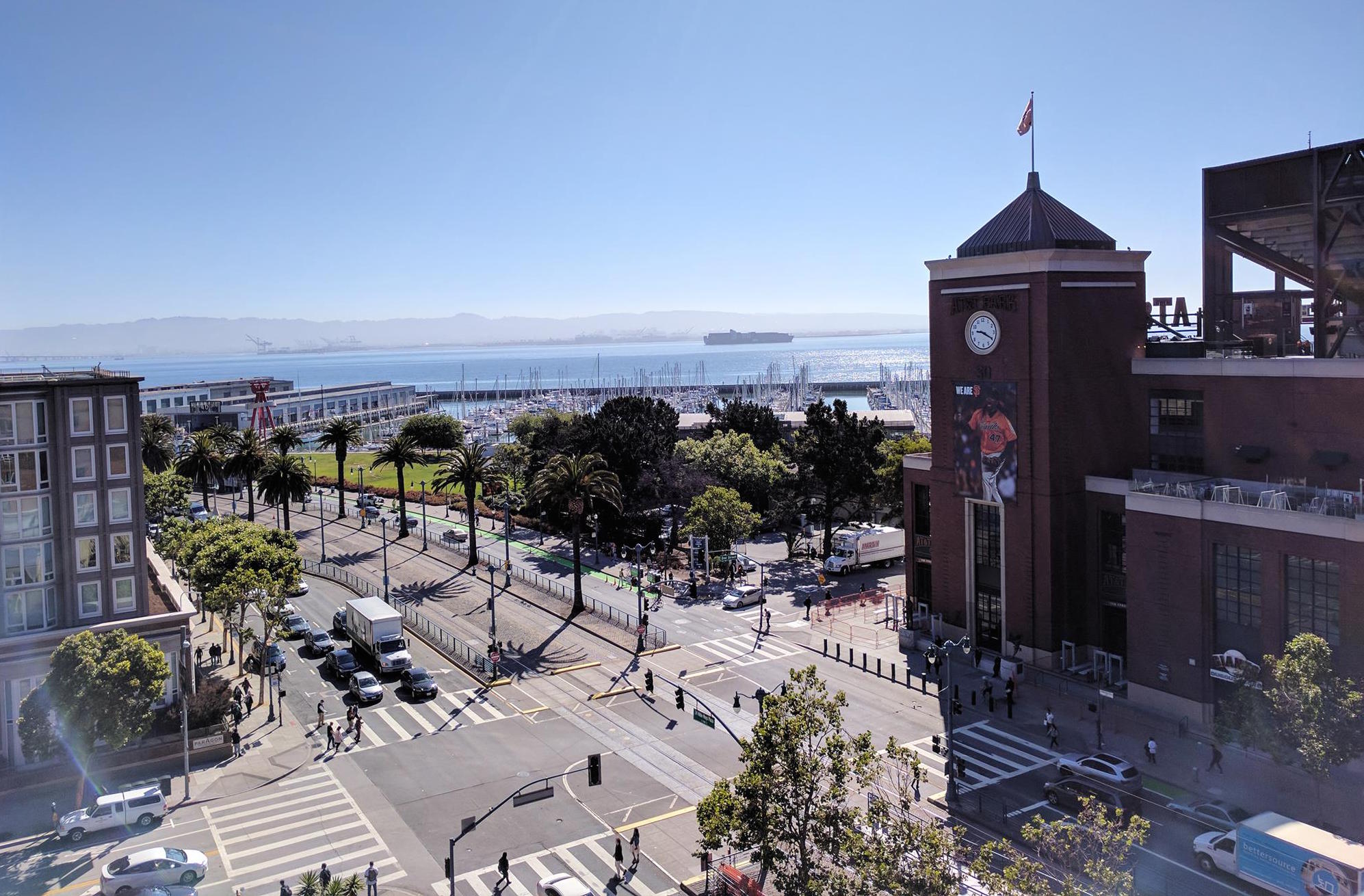 After reaching a significant milestone, the team chartered a cruise around the bay area and Golden Gate Bridge: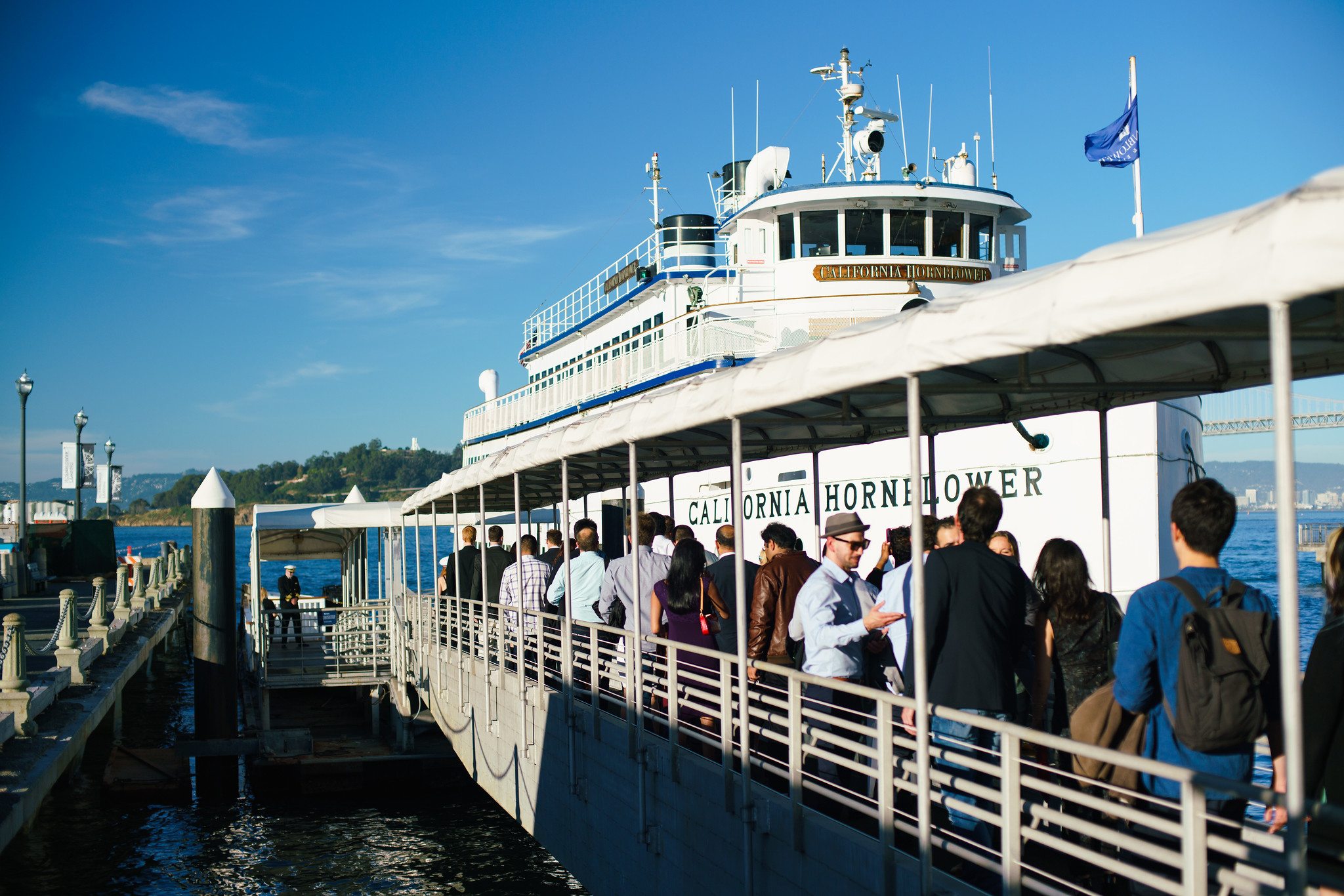 For Halloween, we dressed up as a variety of characters: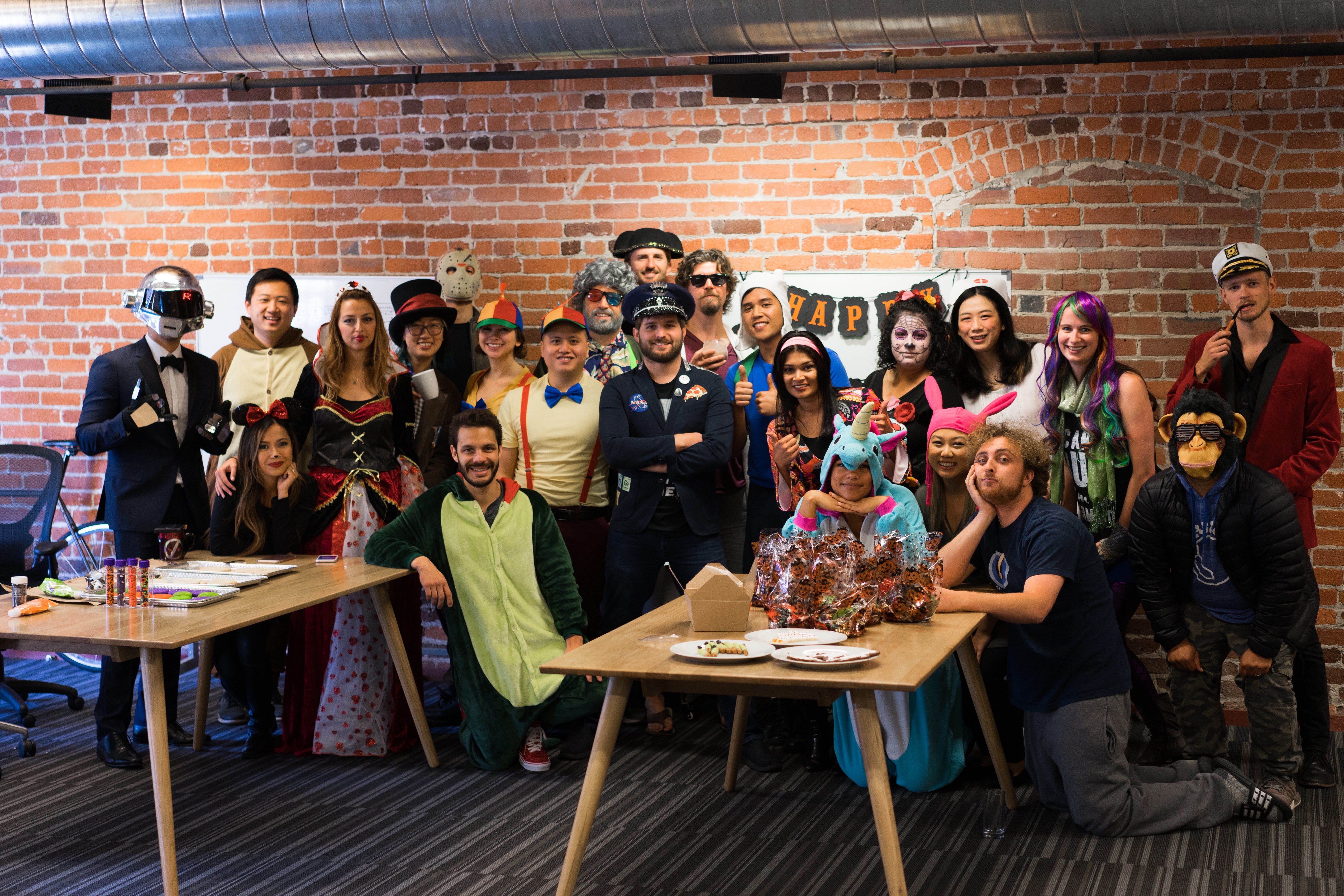 There's never a dull moment with this crew!
Poland
In 2017, our Białystok office grew from 35 to 55 team members. With many new employees we needed more space! So we opened up a new office in Warsaw, which we're stoked about, especially our software tester, Andrzej Białowąs: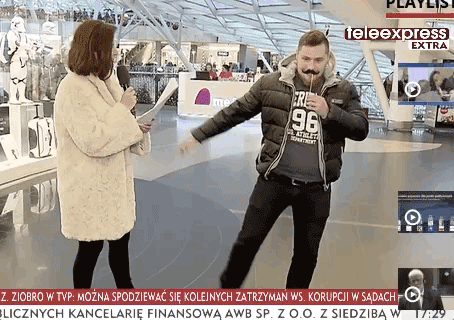 Here is part of our team in the lounge area in the new Warsaw digs: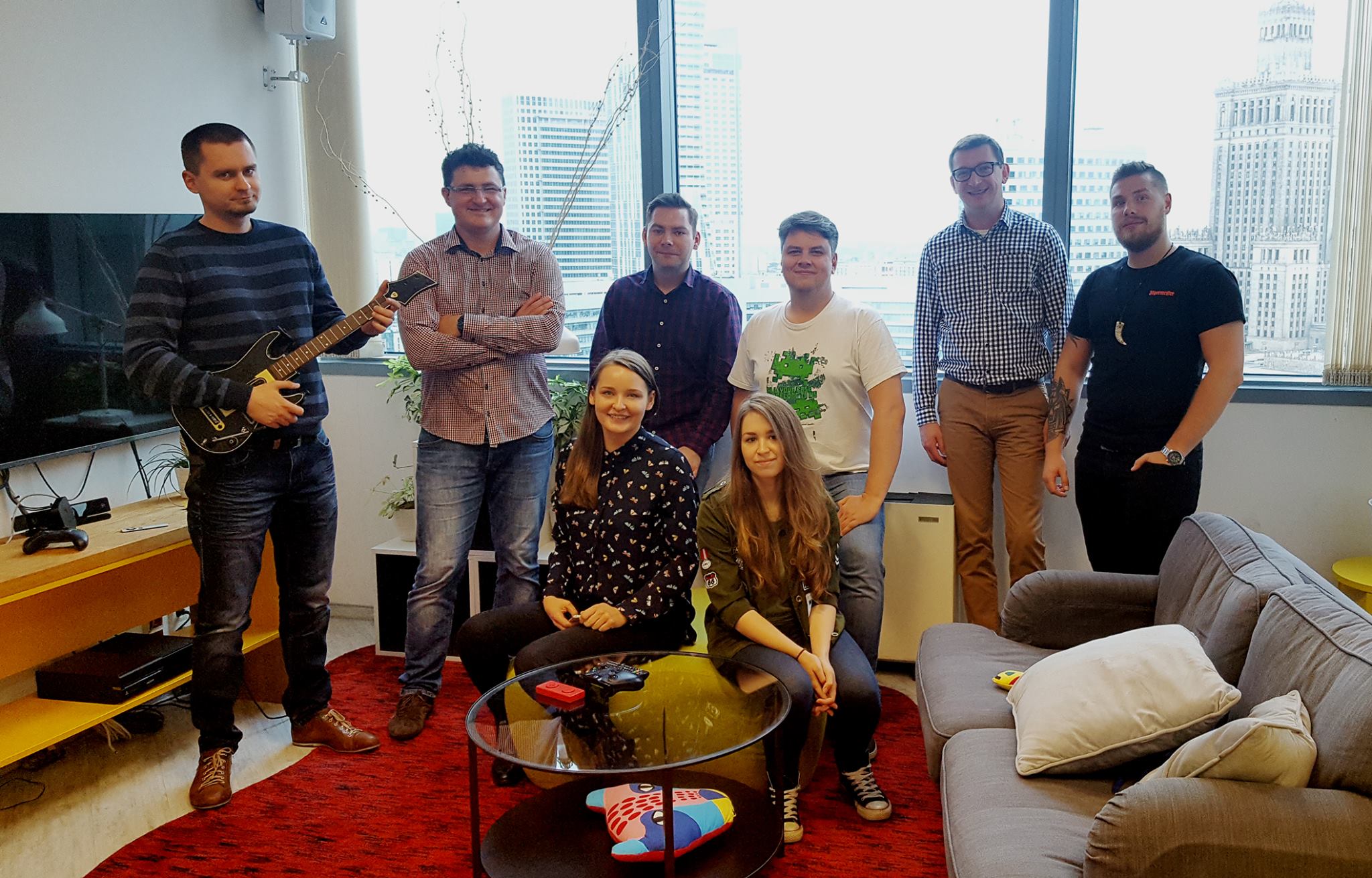 And finally, Google asked our Chief Architect, Marek Dajnowski to speak at their annual Cloud Next conference in July in San Francisco: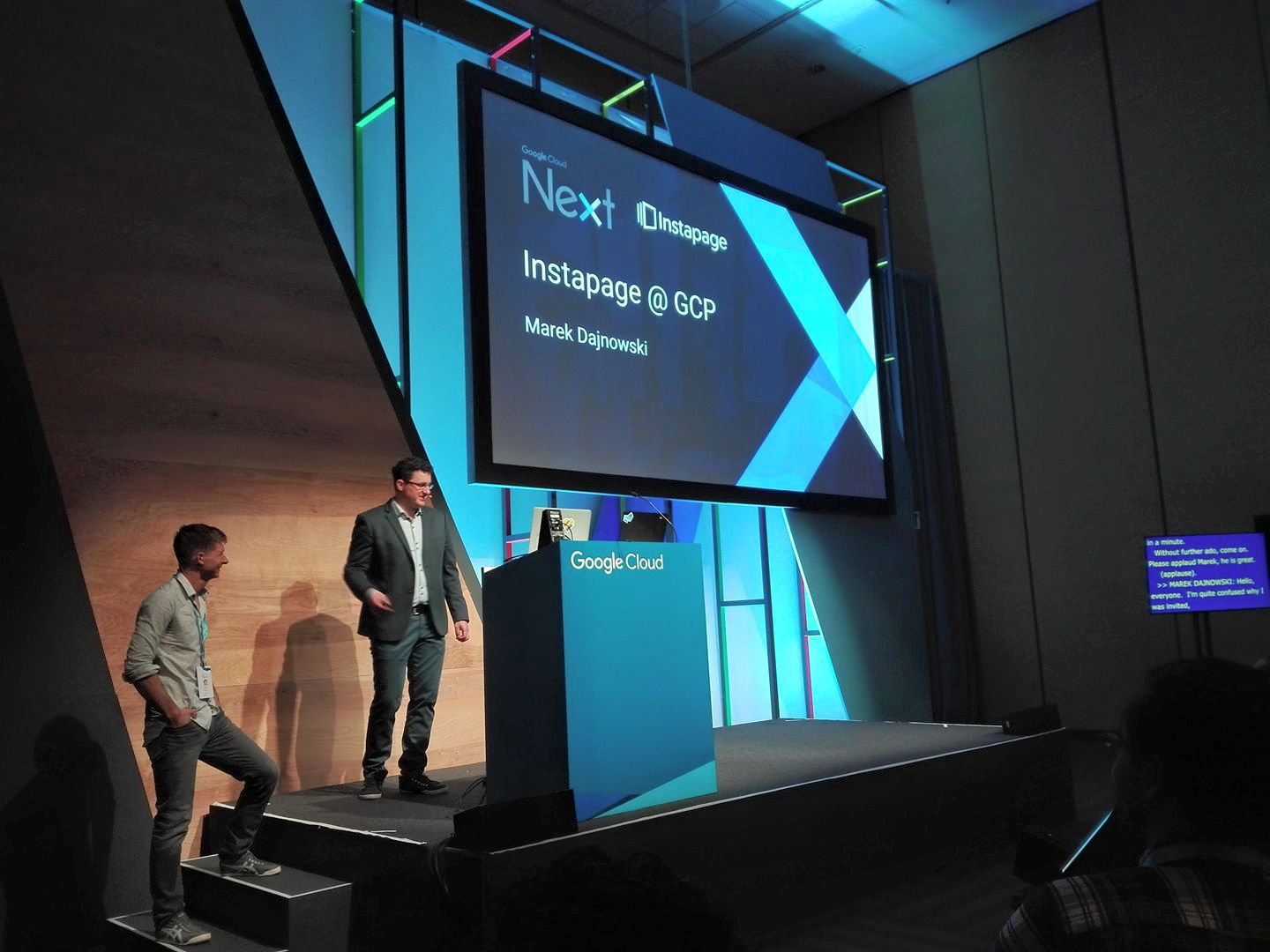 The Polish team was certainly busy in 2017 and shows no signs of slowing down!
Romania
The customer support and design team enjoyed their biggest and best year ever by nearly doubling in size, from 17 to 29. And we needed those extra team members because they fielded over 30,000 chats and 42,000 support tickets, (11,000 of which received a reply in under one hour). It's no wonder the Instapage customer support team is the best in the business and boasts a 96% satisfaction rating!
It wasn't all work and no play, though. In addition to hiking through Ochiul Beiului, in-office ping pong and video games, and company potlucks; the Romanian team had their share of fun this year: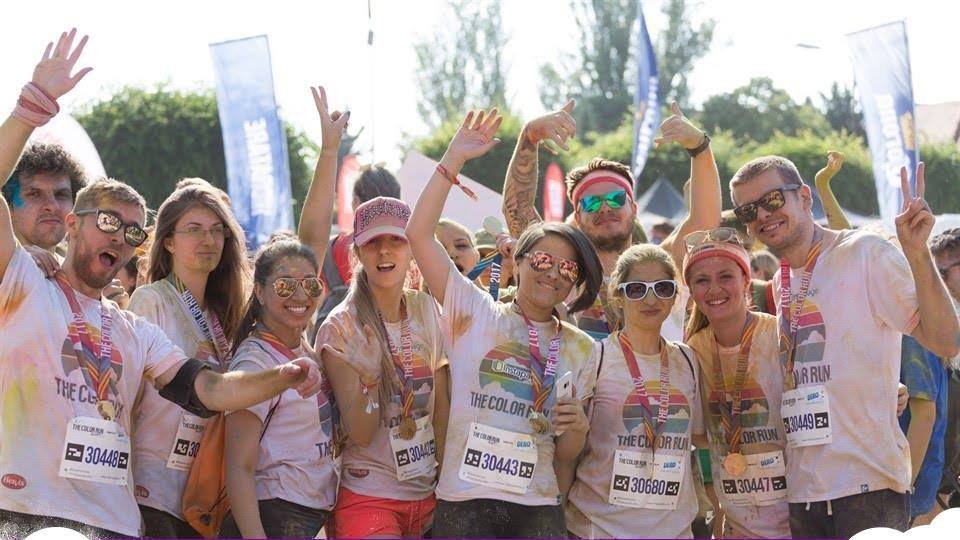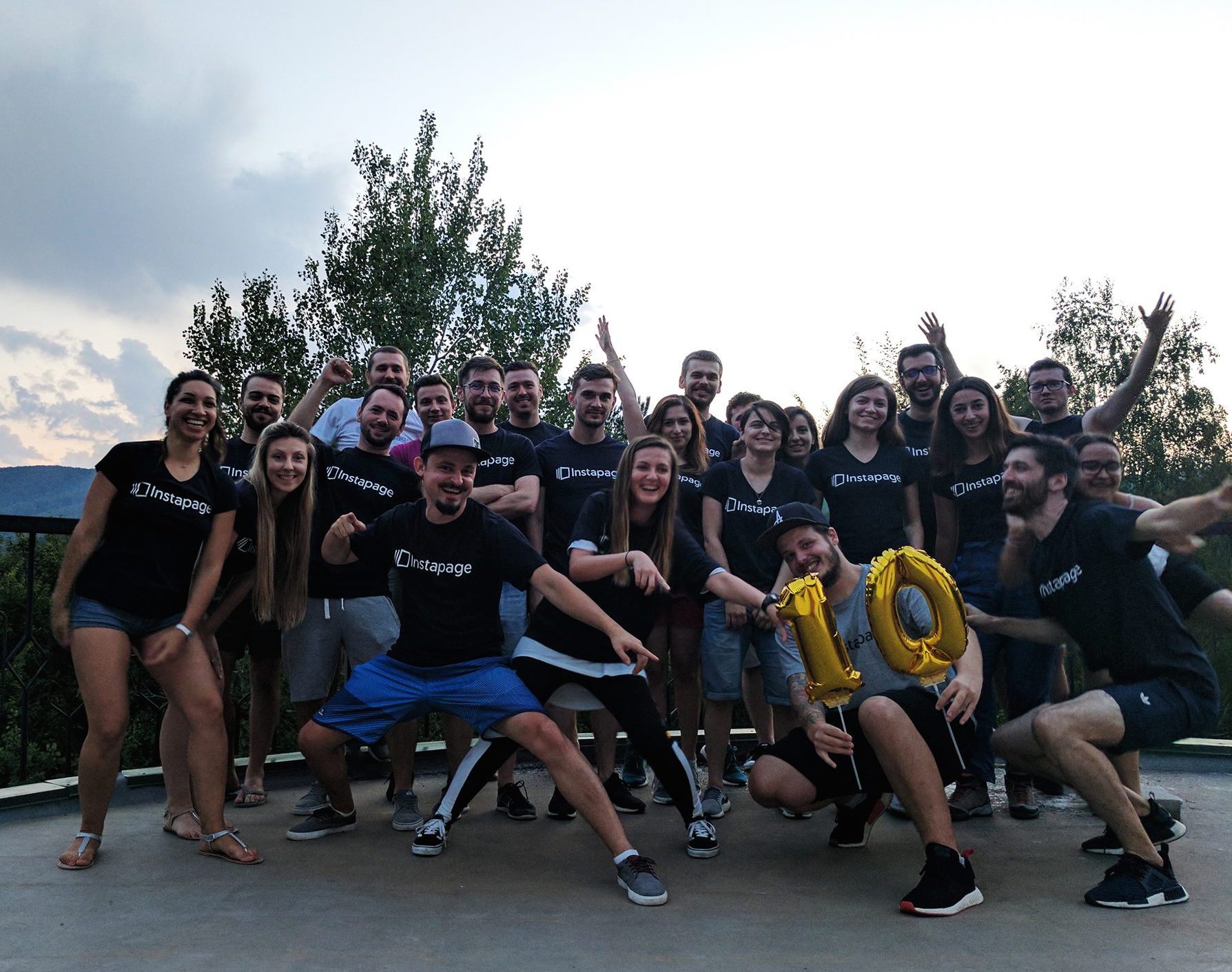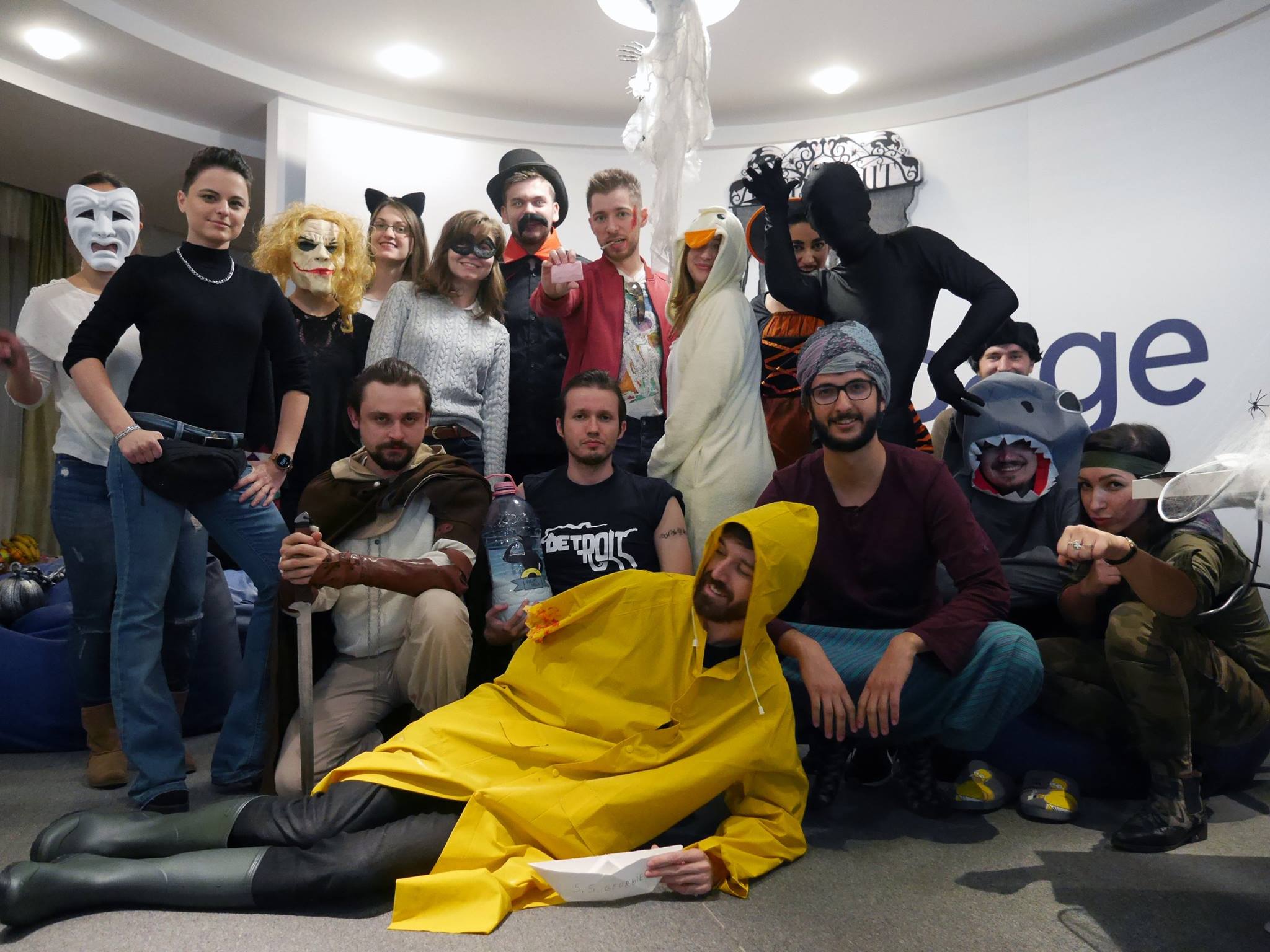 If any or all of that looks fun and want to be a part of it, take a look at our open positions. (Don't forget about our office exchange program where employees have the opportunity to travel to another office for one week on their anniversary date!)
The Instapage Story Continues Into 2018
There is a lot more to come in 2018 so stay tuned! And to see why Instapage is a best-in-breed post-click landing page platform by signing up for an Instapage Enterprise demo.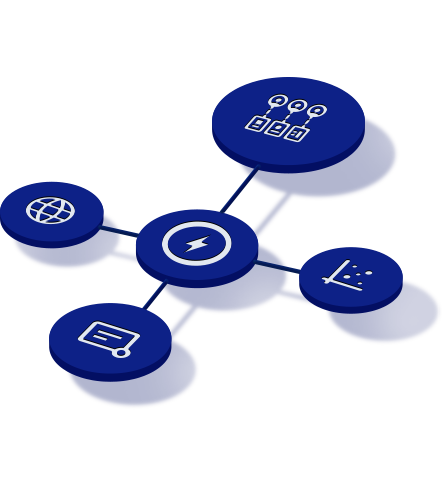 See the Instapage Enterprise Plan in Action.
Demo includes AdMap™, Personalization, AMP,
Global Blocks, heatmaps & more.