Overview
Last updated on July 6, 2018
As a savvy marketer you know it's important to create post-click landing pages to promote your offers. The dedicated standalone pages make it possible for your offer/campaign to achieve what it set out to accomplish:
Generate more conversions.
When designed properly, post-click landing pages can persuade your visitors to click your call-to-action button and enter your marketing funnel. The call-to-action click is where your visitors embark on their journey with your brand. It's where you convert them into leads and then transform them into your loyal customers.
The question is, isn't that too much for a single page to accomplish?
Absolutely not.
When correctly optimized, post-click landing pages have the power to acquire and retain customers. The key to post-click landing page success lies in the number of pages you create to promote specific offers and the way you design the pages. For example, it's ideal to create a separate post-click landing page to promote your ebook and to create another dedicated page to ask visitors to attend a webinar where you talk about that ebook — every offer needs to have a dedicated page.
Our previous guides have shown you how to optimize individual post-click landing page elements and have showcased post-click landing page examples to provide you with the right page inspiration. It's now time to show you the exact design principles that make all of this possible.
But, before we do this it's important we discuss one critical aspect of post-click landing pages. This single principle is required for all of your pages regardless of your industry and the type of page you're creating:
post-click landing pages must guide visitors towards a single action.
This represents the conversion goal on the page, and this goal can vary depending on the campaign you're running — from signing up webinar registrants to getting free trial customers to upgrade.
However, all post-click landing pages should only have a single conversion goal.
Why post-click landing pages Should Have a Single Purpose
The primary factor that separates a post-click landing page from your homepage is singularity.
A traditional homepage is cluttered and promotes many offers, whereas a dedicated page is free of distractions and forces visitors to focus on just one action (the action you want them to take). This significant difference is what makes these standalone pages more suited to generate conversions as opposed to your homepage or any other website page.
If the design and copy of a post-click landing page don't follow the singularity rule, the page won't be any different than any other busy page on a website.
To demonstrate this point, you can't expect to see a lot of conversions from this kind of busy homepage: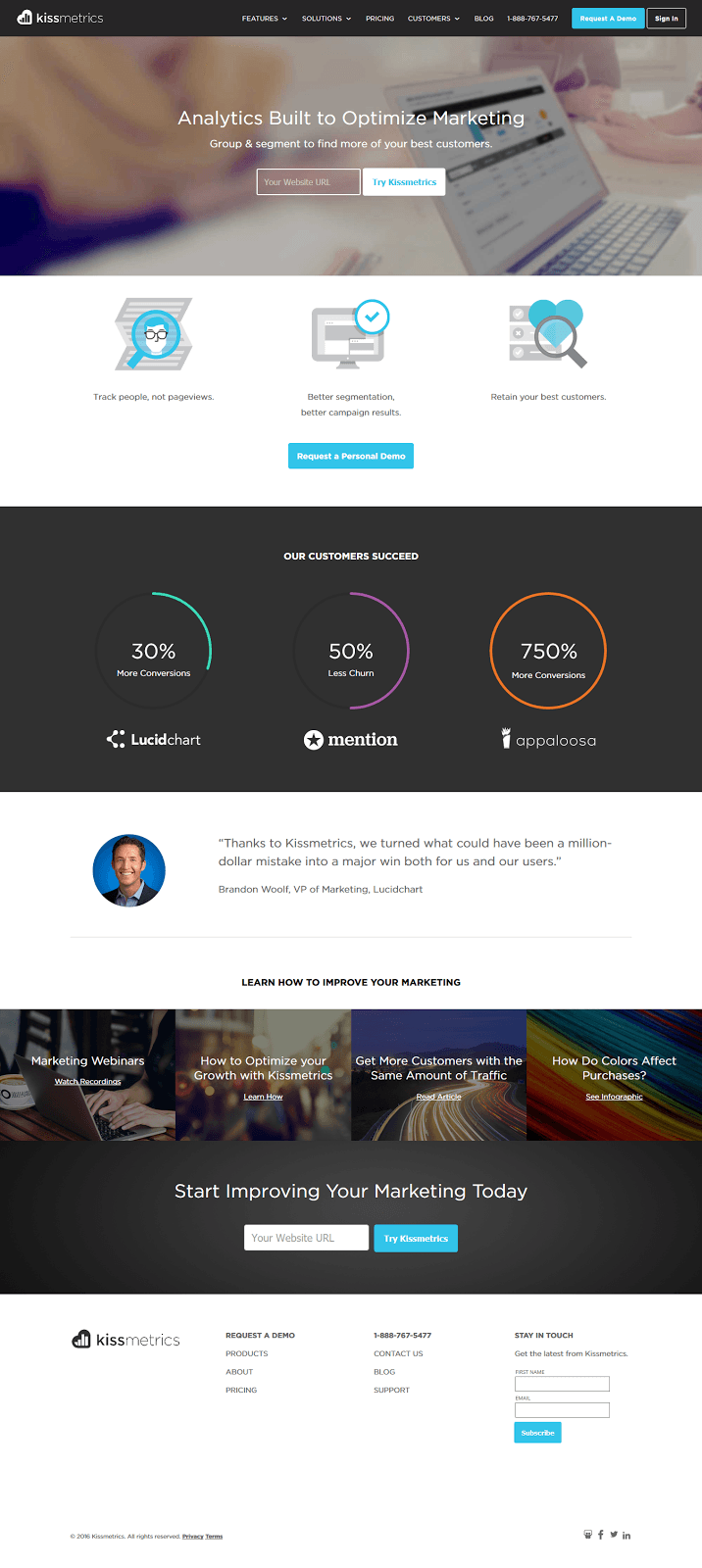 Conversely, this dedicated page is much more likely to generate conversions: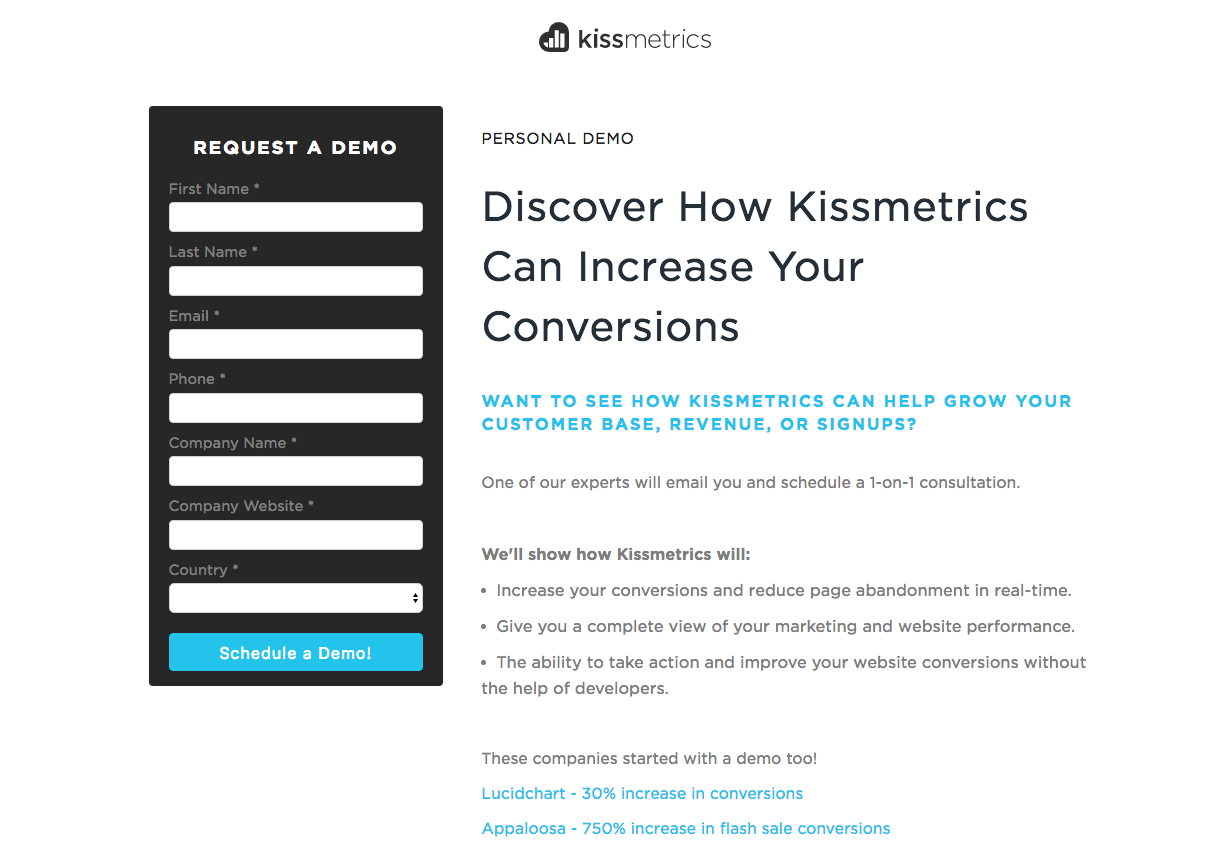 If you're looking to demo the Kissmetrics software, which page do you think is best designed to increase signups?
Yes, the second one.
Design post-click landing pages in such a way that your offer gets the spotlight. That's what this guide is going to help you with. Not only will we explore post-click landing page design best practices, but we'll show you what role psychology plays in the overall design process.