To streamline the process of lead generation, advertising platforms such as Facebook and LinkedIn have introduced lead ads to give marketers a quick way to generate conversions.
YouTube also has its version of lead form ads, called TrueView for action ads. Like Facebook lead ads and LinkedIn lead ads, these YouTube ads provide marketers an intriguing option to collect prospect information without the person having to leave the social network to redeem an offer. But are they a great option for every brand and offer? Let's break it down.
What are TrueView for action ads
TrueView for action ads are in-stream video ads that enable advertisers to convert prospects from within the ad via lead generation forms. The ads urge prospects to take action using compelling video experiences and prominent CTA buttons. Along with the form, you also have the option of sending prospects to a post-click page: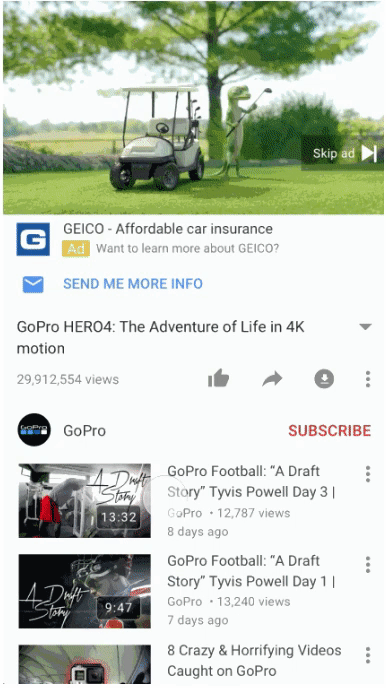 The TrueView for action (lead form ads) are available on the YouTube mobile app. The ads can only run in the in-stream ad format before, during, or after another video on YouTube or Google video partners. The video ads consist of CTAs, headline text overlays, and an end screen: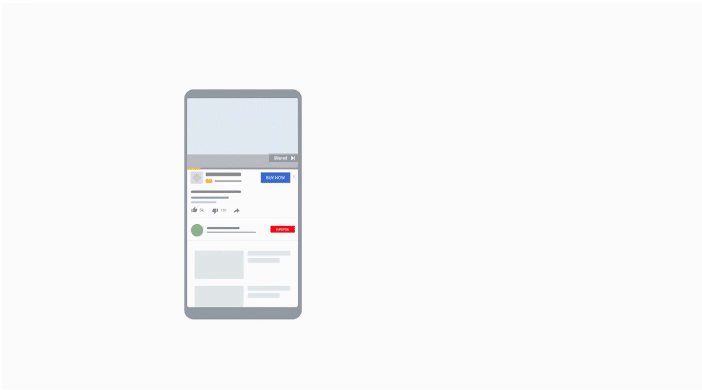 Within Google Ads, YouTube lead ads can be created using the "Leads" or "Website traffic" goals. Both goals feature automated bidding and targeting so you can optimize your ad campaign's performance.
The success of the ads can be measured by looking at the following metrics:
Purchase intent lift: Whether people are intending to purchase from your business after seeing the video ad.
Store visits: Conversion tracking helps you see how your ad clicks and views influence store visits.
Website conversions: The metric is counted when someone interacts with your ad (e.g., views a video ad) and then takes an action on your website or post-click landing page that you've defined as valuable to your business (e.g., an online purchase).
So, how successful can the ads be?
Chili's used TrueView for action ads to raise awareness for its 3 for $10 deal. The restaurant wanted to capture people's attention using a made-for-digital 15-second creative spot that highlighted one of the meals from the promotion.
Since the TrueView for action format was optimized for lead generation, they created a signup form that enabled prospects to submit their name and email. The campaign ended up generating over 7,800 conversions, a valuable addition for a campaign focused on brand consideration.
YouTube lead ads do work, but should you invest in them?
Pros and cons of TrueView for action ads
YouTube lead form ads provide you the following advantages:
Reduce form friction with pre-filled form fields.
Give you access to YouTube's full targeting options.
Help you reach relevant in-market audiences.
Convert your YouTube and Google audiences faster.
Nurture and educate your audience with video content.
Assist in reaching and converting YouTube's logged-in mobile user base.
Now, for the cons:
Advertisers must be whitelisted to run the ads: contrary to other Google Ads campaigns, for YouTube lead form ads you can't simply go to the ads manager and begin creating the ads.
The ads are difficult to create and scale: you cannot copy/paste the lead form ads across campaigns, and you cannot add them to pre-existing campaigns. This means if you wanted to create multiple new YouTube for action campaigns, you would have to create each campaign one at a time. The same goes for ad copy and inserting a video asset. Every ad element must be added from scratch.
There are limited form field options: Google currently allows very little customization with form fields. You can only ask for the user's name (first and last name), email, phone number, and zip code.
You need a webhook solution to access the form leads: The lead data is stored within the Google interface for up to 30 days. To retrieve the data, advertisers need to connect Google's webhook solution API with the CRM of their choice. However, if the CRM doesn't have a webhook that connects with Google, then you will have to work with your chosen CRM so they can create one, which is neither easy nor ideal.
Sure, the ads allow you to collect leads without the need to direct prospects to another page (although you still have the option to do so). However, this also prevents you from developing a nurturing relationship with them. Instead of using inline forms to collect leads, take prospects to a dedicated post-click page for a more personalized experience.
Why are TrueView for action ads not ideal for personalized experiences?
A personalized post-click landing page meets user expectations making the conversion more likely to happen. Here's why lead form ads aren't great for creating personalized experiences:
They don't make room for a personalized introduction: persuading prospects to click the CTA button on a pre-filled form seems easy. However, by doing this, you miss out on properly introducing them to your brand. They might have clicked through for your offer, but, would they stick around if they don't know all the details that a personalized post-click landing page provides?
You miss out on useful user data: When prospects don't see your post-click page you can't see how your visitors would have interacted with the page, making you miss out on useful analytics data, potential ad revenue, and other branding opportunities.
A well-designed personalized post-click landing page experience can achieve exactly what TrueView for action ads' inline forms can. Moreover, it gives prospects a better introduction to the offer and your brand while giving them relevant offer details, which help them make an informed decision.
Always connect your ads with relevant post-click landing pages
Every ad should be connected to relevant post-click landing pages; this is true for YouTube lead form ads, too.
Instead of relying on the forms within the ad to bring you conversions, invest your efforts in creating a balanced and highly personalized post-click landing page. This way, you get to convert ad clicks into conversions on a page you've designed specifically for the prospect.
Find out how to personalize your post-click landing pages properly by signing up for an Instapage Personalization demo today.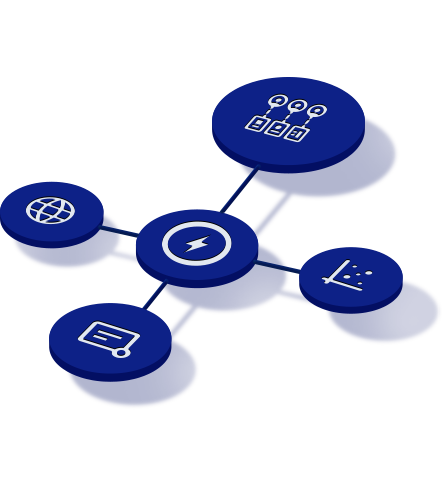 See the Instapage Enterprise Plan in Action.
Demo includes AdMap™, Personalization, AMP,
Global Blocks, heatmaps & more.