In the digital marketing world, PPC advertising has proven to be an invaluable resource of consistent revenue for both B2B and B2C businesses. Whether or not to employ it usually depends on the company's stage, budget, and short or long term goals. Given PPC's transparency, measurability (through platforms such as Google Ads and Bing Ads), near real-time impact, and proven ROI it's no wonder that more and more businesses are using it to their advantage.
Successful PPC campaigns depend on several factors but each campaign's success is ultimately defined by its ROAS. Search engines reward advertisers by charging them less per ad click if the ads are intelligently targeted. A key aspect of your PPC strategy comes down to the research, selection, and application of the keywords you've deduced that your target customer would use while searching for products/services like yours. Then, how you pair these with the four available match types: Exact Match, Phrase Match, Broad Match & Modified Broad Match.
But what if there was a way to not only match the keywords being searched but also the intent behind those keywords? Enter Remarketing Lists for Search Ads (RLSA).
What are RLSAs?
Remarketing Lists for Search Ads, commonly known as RLSA, is an advanced targeting feature that allows advertisers to "customize their search ad campaigns for people who have previously visited their website" or app and the specific pages they viewed while there. RLSAs are used to:
Create search ad groups that are set up to fire their ads only if the user is on the advertiser's remarketing list and is using the keywords that the advertiser is bidding on to perform his/her search.
Make independent bid adjustments on those ad groups tailored exclusively for the users on the advertisers remarketing list.
How are RLSAs different than traditional remarketing campaigns?
Before we dig into "how" they're different, let's review what exactly a traditional remarketing campaign is. Remarketing campaigns allow advertisers to serve targeted ads to users who have already visited their site, therefore, acting as a constant reminder to potential customers while they're online. There is ample evidence confirming that people who have visited a website once are more likely to convert (i.e. purchase, signing-up etc.) given their interest in having visited the site in the first place.
How they are similar
Both traditional remarketing and RLSA ads use cookies to track users who have previously visited the advertiser's website and add the visitor to remarketing lists.
How they are different
The distinction is that RLSAs will not automatically show text ads to users for the simple reason that they are on the advertiser's remarketing list. Rather, RLSAs will only deliver ads when the user actively searches on Google or Bing and is using the keywords the advertiser is bidding on.
This is the key difference because advertisers have greater control given that he/she can better surmise that particular user's intent (based on their search queries) and create ads that specifically target that intent. This contrasts with traditional remarketing where ads cannot target intent and instead are simply shown to users throughout the duration of their time browsing the Google Display and Bing Networks.
For example, should someone search for "best wine club subscription" they would be served ads designed to attract them to the top of company's funnel, such as:

Let's assume that the person clicked on that ad and was taken to the company's website. While on the website they read the About section and are now comfortable knowing that they have found exactly what they're looking for, but being the savvy shopper they are, decide that they wouldn't commit to buying a product without first checking out the competition.
The person exits the site and returns to the search engine, then queries: "wine club discount" and, given that this person is now on the advertiser's remarketing list and has used the keywords that the advertiser has bid on, would be served the following ad:

Hopefully the discount will lead to that potential customer clicking on that ad, landing on the 20% discount page and signing up.
Why should Google Ads users use them?
When you're in charge of your company's Google Ads budget, you have an intrinsic responsibility to get the most out of it. It's not enough to generate ad clicks, especially when you consider the following:
69% is the average documented online shopping cart abandonment rate
– Ecommerce Checkout Usability Study, Baymard Institute, Jan. 2017
Cart abandonment issues must be addressed by reducing "friction" and ensuring the purchasing process is as seamless as possible, which, is a subject best left for a separate article but nonetheless worth mentioning. Assuming that we all strive to minimize cart abandonment, that 69% is a staggering figure that highlights just how important it is that marketers use every tool at their disposal to bring those shoppers back to their sites and post-click landing pages.
That is the beauty of RLSAs — you're keeping your product top of mind despite potential customers having exited your website and continued to search for the same/similar products on the search engine itself or elsewhere in Google's expansive search network. Meanwhile, you're fostering trust, familiarity and, ultimately, brand recognition.
How & why are they beneficial to ad campaigns?
RLSA's empower advertisers to better segment their search campaigns to target specific users who are already familiar with their brand and website. The impact they can have on your paid search campaigns are easily measurable through key metrics. Plus, when compared to traditional ads, these ad types yield a better ROI through improved click through rates and a lower cost per acquisition since the targeted audience has already been acquainted with your brand.
Additionally, your average CPC will decrease due to a higher quality score (a direct result of the higher click through rate). Yet sadly, for all its great potential I often find RLSAs to be under-utilized in roughly 80% of the accounts that I've audited at Growth Pilots.
That said, it's important to outline a basic functional RLSA strategy:
Analyze the keywords
That led users to your website to gauge their intent. If, for example, a potential customer searched for your company's brand terms it is likely that they are familiar with both your product/service and brand normally resulting in a high conversion rate. On the other hand, if a potential customer searched for complimentary product terms (i.e. they search "shoes" and your company sells shoelaces) then it may be beneficial to reach out with an ad highlighting your shoelaces' awesome features and colors. Check out this useful model by Kissmetrics for more context (click to open and enlarge).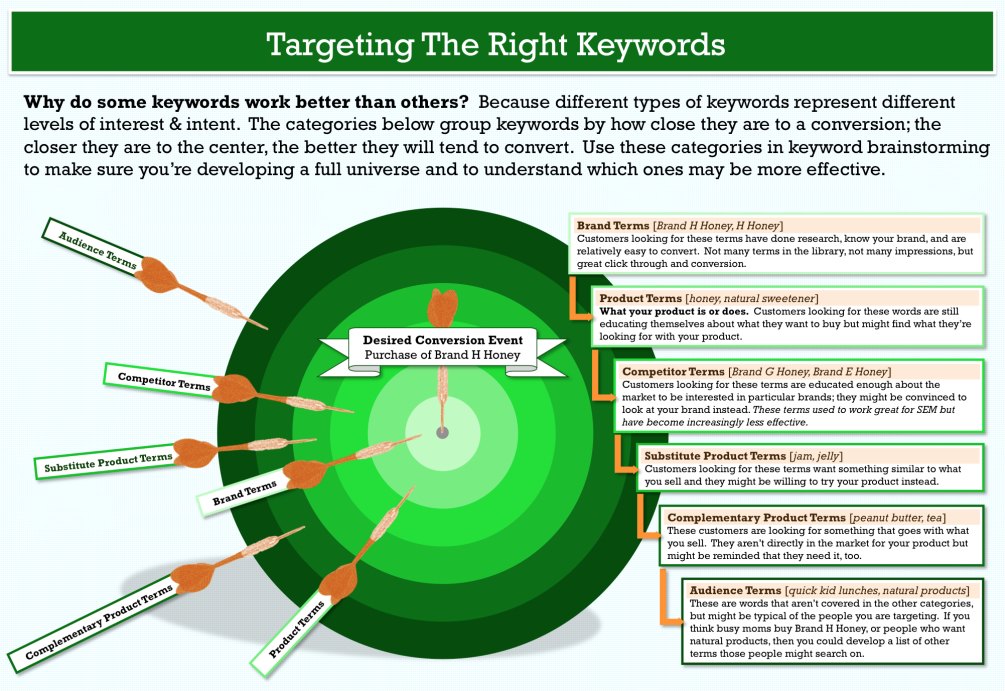 Segment audiences
Based on their particular funnel location. For instance, in descending order: The "All Site Visitors", "Product Page Visitors", "Cart Abandoners" and "Past Converters" segments. Feel free to add/remove audiences where you see fit but ensure you remain consistent with your goals and conversion funnel structure.
Customize your ads
To match each individual audience based on the keywords used but also according to the place they abandoned your website (e.g. the product page). For example, you can create an audience of customers that have completed their purchases from your website and you can customize an ad targeting him/her and extending them a 10% discount on their next purchase. Conversely, you could create an audience of users that filled items in their cart but didn't purchase and reach them with a 5% discount. Lastly, keep in mind that it's always important to test your ad copy as well as the post-click landing pages.
Be willing to bid high on broad keywords
Stemming from your research but target only the most qualified of your visitors. This sounds counter-intuitive because most advertisers rightfully avoid bidding high on generic keywords. However, with RLSAs you're bidding on generic keywords being searched for by very qualified potential clients. In this case, I'd recommend creating a separate campaign and creating individual ad groups for each generic keyword you'd like to use. This way you can exert complete control over their respective ad spend and to mitigate the impact they will have on other campaigns.
The use of RLSAs is a great option for both large and small businesses. Larger companies cannot afford to overlook such opportunities given how much this tool can help move the needle and ramp up top line revenue assuming comparatively larger site traffic volume. SMBs may need to stretch their limited marketing budgets but will reap the benefits of that investment.
A few caveats, though
This targeting technique is really powerful, however it's not applicable to just any digital advertiser or online ad campaign:
The advertiser requires a minimum of 1,000 members on their remarketing list for it to be eligible on the search network. This means that the advertiser's website must receive at least that many unique visitors (not sessions) within the timeframe of your remarketing list.
Due to their very nature, RLSAs only focus on users who have visited your site before and completely disregards all potential new visitors so it will not "grow the pie". Meaning, RLSAs are limited by the amount of people your other marketing efforts have generated to your website. Therefore, you must continuously drive new traffic by focusing some of your efforts on prospecting and drawing potential customers towards the top of your conversion funnel.
How do you setup RLSAs?
The setup process varies based on your preferred platform but given that Google handles 64% of search volume you will probably want to start with Google Ads. However, if you're interested in setting up RLSAs for Bing Ads you should start with the UET setup followed by the step by step guide to setting up Remarketing in Bing Ads.
Bring back lost visitors with RLSAs
I hope you have found this post helpful and wish you success with this awesome feature and its dynamic applications. I strongly recommend you follow this post with a quick video recap on YouTube via Google's short video series on RLSAs here.
Always remember to connect all your remarketing ads with dedicated post-click pages. Turn remarketing ad clicks into conversions, create dedicated, fast-loading post-click pages for every offer. See how to provide all of your audiences with unique post-click landing pages. Sign up for an Instapage Enterprise demo today.
About the author
Alex Del Salto is a marketing specialist that defines growth-strategies and executes on tactics for startups — specializing in user acquisition, CRO analytics, customer nurturing, and behavioral targeting. As an SEM Analyst at Growth Pilots, he collaborates with the Social Media Advertising team on maximizing the ROAS across multiple marketing channels for B2C and B2B client accounts. To reach out to him directly feel free to contact him via LinkedIn or Twitter.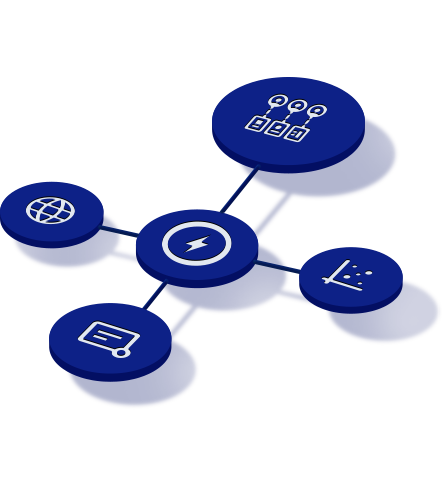 See the Instapage Enterprise Plan in Action.
Demo includes AdMap™, Personalization, AMP,
Global Blocks, heatmaps & more.