Post-roll ads are a video ad type that often goes overlooked when compared to their overlay, pre-, and mid-roll cousins. However, this ad type can be a great alternative to capture a viewer's' attention at a video's end.
In this guide, you'll learn what post-roll ads are, what platforms offer them, the ad specs for each, and best practices for implementing them effectively.
What are post-roll ads?
Post-roll ads are advertisements that stream after a desktop or mobile video finishes. This ad type only appears on videos that have opted into an ad revenue program and are typically 10 to 15 seconds long, though they can be as long as three minutes.
Notice the yellow line at the end of the video. This indicates a post-roll ad will play: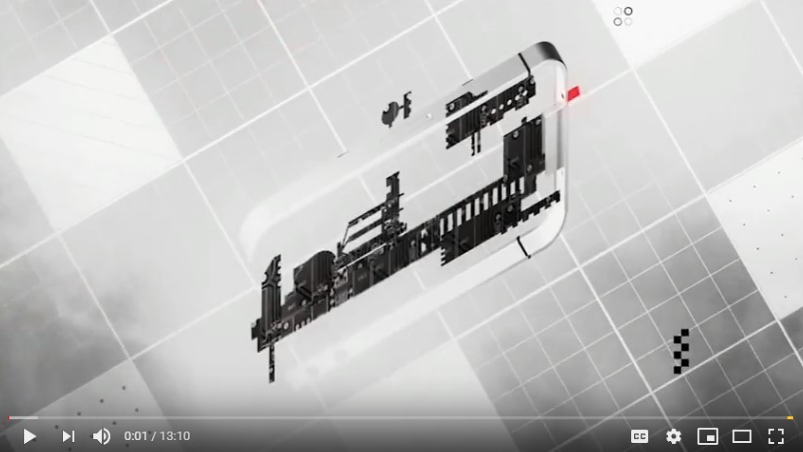 Whether a pre-roll or post roll video ad is right for you depends on your ad and overall objectives. If your ad is more than three minutes or your objective is to increase your Facebook page likes, for example, then post-roll advertising is not the best choice. However, if your ad includes a call-to-action (CTA), then a post-roll ad is likely a good choice.
Why? Because an end-user is more likely to respond to a CTA if it doesn't distract the viewer from their original, intended video.
For example, Under Armour might use a post roll advertisement to promote their newest basketball shoe line with a CTA that directs the viewer to the product page to make a purchase.
Since post roll ads display at the end of a video, they are ideal if your ad is engaging and encourages the viewer to perform an immediate action in response to your message, boosting your conversion rate.
While post-roll ads may be the least engaging option (compared to mid- and pre-roll), people tend to stick around, watch, and click through to satisfy their curiosity. In fact, according to an AList report, 65% of people watch post-roll ads to completion.
What platforms offer post-roll ads?
YouTube and Snapchat are two of the most notable platforms that allow post-roll advertising. On both platforms, ads show up on both desktop and mobile devices when streaming video content.
Unlike pre-roll that can sometimes be skipped, post-roll ads can be avoided by clicking off a video or page after the core video content has concluded.
Ad specs: what do the major platforms require?
While the creative aspect of an ad is entirely down to you, there are some specific requirements that each platform has:
YouTube
Video Length Minimum: 12 seconds
Video Length Maximum: 3 minutes
Aspect Ratio: Native with no letterboxing (ex: 4:3 and 16:9)
Max File Size: 1GB
Video Resolution: 640×360 (16:9) or 480×360 (4:3) recommended
Accepted Video & Audio Codecs: H.264, MPEG-2, MPEG-4, MP3 or AAC
For more information on YouTube video ad specs, visit their help guide here.
Snapchat
Video Length Minimum: 3 seconds
Video Length Maximum: 10 seconds
Aspect Ratio: 9:16
Max File Size: 32MB
Video Resolution: 1080×1920
Accepted Video & Audio Codecs: MP4, MOV, H.264, PCM or AAC
For more information on Snapchat video ad specs, check out this in-depth guide.
Post-roll ad best practices
Best practices are relatively straightforward. With that said, however, here are a few to help get you started:
1. Aim for short
Although your ad can, in some cases, be up to three minutes long, it is always best to get to keep your ad short and get to the point immediately. 15 to 30 seconds is widely regarded as the sweet spot. If you have a particularly lengthy message, you should consider other options.
2. Create a clickable ad
The key benefit with post-roll ads is that there is no need to list your phone number or website URL, a viewer can simply click through. Focus your ad on a call-to-action and avoid using lengthy copy.
3. Don't run a 'traditional' ad
Make sure you tailor the ad for post-roll only. Don't recycle ads you have run elsewhere (like TV). While people may sit through a 60-second ad when it's on TV, traditional long-form ads don't perform well in the post-roll format.
4. Play to the viewers' emotions
Playing to a person's FOMO (fear of missing out) is something you can use to your advantage. After all, many consumers have plenty of FOMO and if they feel as if they will miss out on something interesting, important, or valuable, they will stick around to watch and possibly engage with your ad as a result.
In fact, in a Skyword report, 56% of social media users said they were afraid of missing out on something important:

Post-roll ads: often overlooked yet highly valuable
In a world dominated by pre- and mid-roll video ads, post-roll ads are often overlooked. Post-roll ads are typically less engaging (they have a 65% completion rate compared to 78% with pre-roll ads) but can still be effective when used correctly.
Simple to execute, post-roll video ads fare best when they are short, to the point, and include some form of call-to-action. They are ideal for brands who want to direct traffic from one of their videos to a particular post-click landing page or campaign.
To make ad creation easier, check out the "Reference Guide for All Digital Advertising Formats" where you can see ad specs and targeting options for all major ad platforms and draw inspiration from real examples.