Since 2014, a measly 2.35% has been the industry-reported average post-click landing page conversion rate. Some factors could be contributing to this low percentage:
The pages are not focused on a single offer or promotion
The pages are not AMP-enabled
The offer is not targeted for the visitor at their current stage in the marketing funnel
For the first time, mobile represents a more significant portion of digital advertising than desktop. With more global search users depending on mobile, optimizing content for the user experience is imperative, especially if you spend money on digital ads. And when it comes to digital advertising two universal truths exist:
Ads should be directed to personalized post-click landing pages
And those post-click landing pages must be mobile-responsive to provide a great user experience
With digital ad spend on pace to exceed $83 billion in 2017 alone, marketers depend on their post-click landing page to generate conversions. A 2.35% conversion rate won't cut it. Marketers need hope that mobile post-click landing pages can produce higher conversion rates.
Digital marketers deserve updated benchmarks for post-click landing page conversion rates. That's what we're providing today. We reviewed 41 million anonymous post-click landing page visitors across 45,000 active Instapage post-click landing pages to do just that. The results bring hope to digital marketers everywhere.
The 2017 Instapage mobile post-click landing page report
Conducted by Instapage, the mobile data report establishes the first benchmark for fully optimized mobile post-click landing page performance and analyzes mobile conversion rates across multiple qualifiers, including:
Industry
Digital advertising budget
Geographic location
This report demonstrates and investigates how fully optimized; mobile responsive post-click landing pages can achieve conversion rates that are significantly higher than previously reported. The data reported in this study is an aggregate of more than 41 million anonymous Instapage post-click landing page visitors.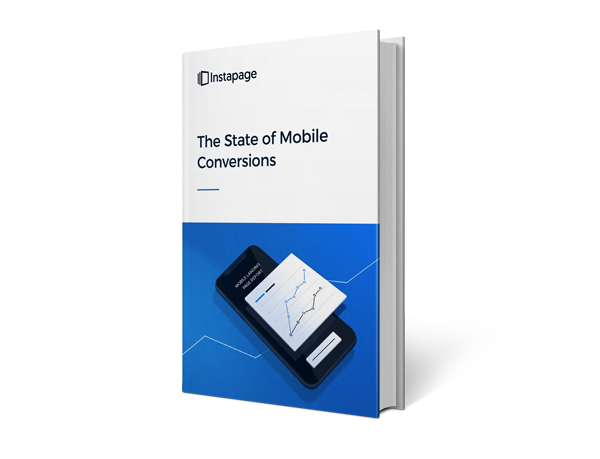 A few interesting findings from the report:
The average Instapage mobile post-click landing page conversion rate is 28.63%, compared to a previously industry-reported average of 2.35%.
The pharmaceutical industry leads in mobile conversion rates with 32.16%, while the travel industry lags with a mobile conversion rate of 16.35%.
Europe has the highest average mobile conversion rate at 22.89%. Mobile conversion rate projections are in line with rest of world smartphone penetration.
There is a strong correlation between higher ad spend and mobile conversion rates up to a certain point, after which it dips. There is an opportunity to save millions of dollars in ad spend by optimizing existing spend levels versus increasing ad budgets.
Consumer brands can no longer neglect their mobile post-click landing page presence in exchange for mobile apps.
Use fewer images. post-click landing pages with too many images hinder page load speed, which lowers mobile conversion rates by more than 20% per additional second of load time.
Also included is a third-party review of the Instapage platform's mobile capabilities, conducted by Peggy Anne Salz, a mobile analyst and frequent contributor to Forbes and VentureBeat. She is also the lead analyst and founder of MobileGroove.
Review the post-click landing page report
While existing research suggests that mobile traffic is being wasted due to subpar mobile web page performance, the report's data tells a much different story. Setting a new industry standard, this report demonstrates that post-click landing pages can perform well above previously reported data when fully optimized and mobile responsive.
Mobile usage will only continue to grow, so it's critical that your content be mobile responsive and cater to the user experience. If you neglect these fundamental principles, you'll likely find yourself stuck in the 2.35% range. Download the report for more groundbreaking insights.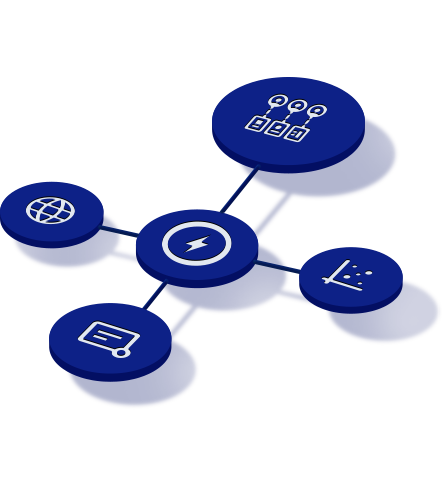 See the Instapage Enterprise Plan in Action.
Demo includes AdMap™, Personalization, AMP,
Global Blocks, heatmaps & more.