The closest a digital marketer can get to being inside their customers' heads without a survey or a degree in neurosurgery is by getting in their inbox. But that's not easy to do.
Convincing leads to hand over their personal information — aka "lead generation" — is still a challenge for many businesses today. A post-click landing page helps, but even that doesn't guarantee you get their permission to email them offers.
Luckily, there's a way around all that — a way to get in your customers' inboxes without convincing them to fork over their email address: using an ad format from Google, called Gmail Sponsored Ads.
What are Gmail Sponsored Promotions?
Gmail Sponsored Promotions — also known as Gmail Sponsored Ads, Gmail Ads, and Gmail Sponsored Promotion Ads — refer to a paid advertising format in the Google Display Network that allows advertisers to serve ads in their prospects' inboxes. You've likely noticed these above all your organic emails. Here's an example of a subject line:
When clicked, it opens the corresponding advertisement, which looks like the body of an email: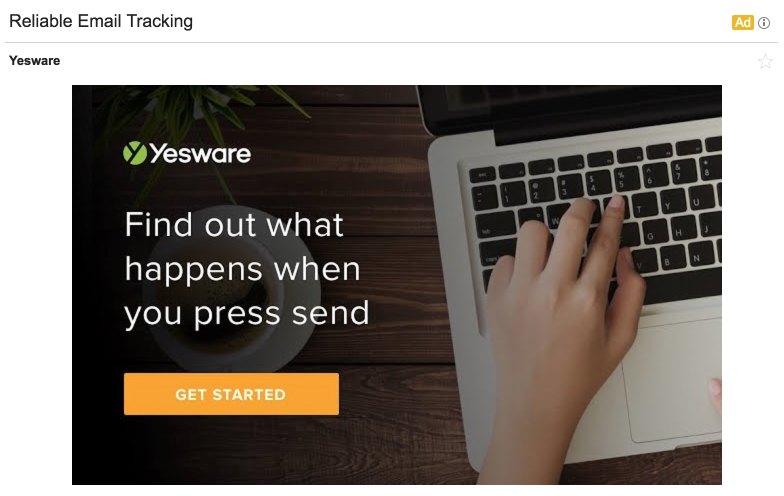 What makes Gmail Sponsored Ads so powerful? Are they worth incorporating into your marketing strategy? How do you design an effective one?
We dug into some blog posts, case studies, and the head of our paid advertising specialist, Patrick Holmes, to find out.
What makes Gmail Sponsored Ads so powerful?
These are not like any other advertisement. These are ads in your prospects' inboxes — where they spend — wait for it — an average of 20 hours per week.
But the best part about Gmail Sponsored ads isn't that they can get you in just any inbox without soliciting an email address from a curious prospect. It's that they can get you in the right inbox with pinpoint targeting. Patrick explains:
With Gmail Sponsored Ads, you'll have the ability to target audiences based on the domains from which they receive emails. If your product or service fits well with another company's offering, you can target people that receive emails from that company.

For example, if you are a travel or vacation booking company, you could target folks that have emails from airlines in their inbox. If you have a technology that integrates with Salesforce, your audience is tailor-made from folks that have Salesforce emails in their inbox. You can even target competitor domains.
Using this ad format, you're not just targeting people who have visited the websites of your competitors or integrations. You're targeting people who have explicitly given those competitors or integrations permission to send them emails. These are individuals who have passed the awareness stage of your competitors' and integrations' funnel and moved on to the evaluation stage.
However, they're not in that stage in your funnel. And that has a lot to do with what you offer your visitors with Gmail Sponsored Promotion Ad.
What should you offer with a Gmail Sponsored Ad?
What you offer your visitors with a Gmail Ad has everything to do with the stage of the funnel they're in. And right now, they're in the evaluation stage of your funnel, at the very top.
If they were any further down, you'd already have permission to contact them via email or telephone. But you don't, which is why you're using Gmail Sponsored Ads. And it's also why Patrick says you should treat the medium like you would another type of campaign you're likely familiar with:
It is probably best to treat Gmail ads as a medium similar to social. Viewers likely have low familiarity with your product and brand, and their encounter with your ad does not carry the intent that search ads would.
Because they haven't sought you out, like those who search your brand via Google, these prospects aren't ready to be sold to. Instead, focus on positioning yourself as a helpful and authoritative business in the industry. Patrick expands:
You could collect lead information by gating a PDF or a webinar with a form, or you could simply offer free content like podcasts to try to establish brand affinity and recall. Either choice allows you to cookie their browser, so they enter a remarketing flow but collecting lead information allows you to send them emails as well.
You should also consider the domain you're targeting. If you're targeting a competitor, you know that the people who will see your ad already need what you're offering. If the MailChimp team targeted people with emails from Constant Contact in their inbox, a gated PDF or webinar would probably be more effective than a podcast. MailChimp knows that these people are interested in an email marketing solution.
On the other hand, if you're targeting an integration — for example, if we at Instapage targeted people with GoToWebinar emails in their inbox — a podcast might work better because we're not sure if people who use GoToWebinar have a need for a post-click landing page platform.
Either way, to echo Patrick's advice, it's important to use a retargeting technology to reach the people who click through to your page but don't convert. That way, you can try to get them into your funnel with a different offer using a different ad.
How to design an expanded ad that converts
The best part about designing Gmail ads is that you won't need to start from scratch. Like building a post-click landing page with Instapage, you'll have some templates to build off. Google recommends testing all of the following templates, as you may find one works better than the other:
The catalog template is best for promoting multiple products or offers.
The image template is best if you want to get started quickly with your existing content.
The single promotion template is best for showcasing one offer or video.

If you want to boost the trust of prospects clicking through, consider using Google's HTML templates that you can customize fully to remain on-brand, or as Patrick recommends, try using video to "give viewers get a rich engagement with your brand within their email inbox, a place that they feel secure in and may view offers with less skepticism."
Beyond that, how should you design your ad?
In Google's words: "Design your expanded ad like a post-click landing page."
The search engine giant gives a few optimization tips:
Gmail Ad design recommendations
1. Copy: Get to the point and address the value proposition. The copy from your teaser should be featured prominently on your expanded ad.
Our added comments: Getting to the point is important, but so is emphasizing the value of your offer here. What are the benefits? What will your visitors gain by clicking through? Your copy should let them know, like in the example below. Driving with Uber isn't a job — it's the freedom to earn money on your own schedule.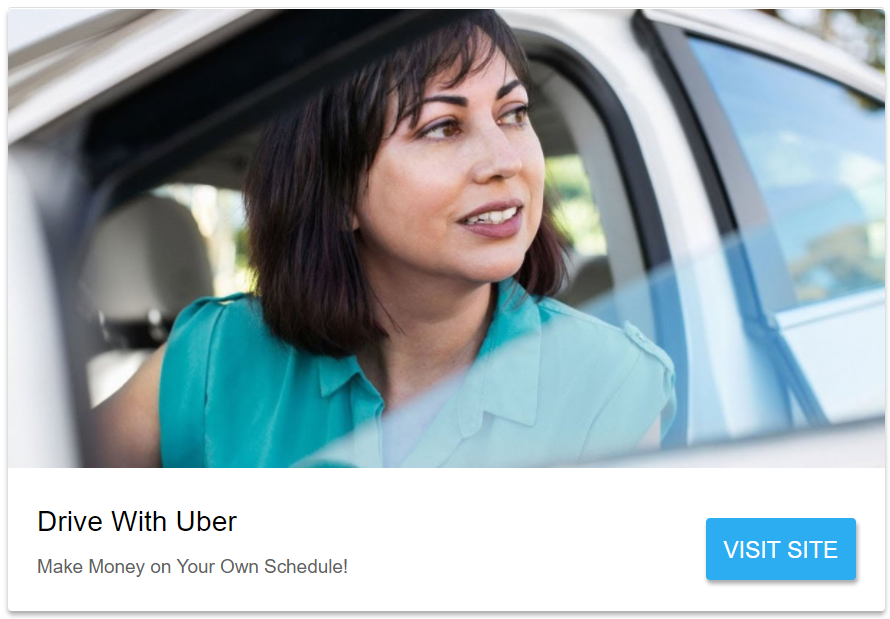 2. Call-to-action (CTA): Make sure your CTA pops off the page and encourages a person to convert. Wherever possible, customize the CTA button to match the color scheme of your brand for better performance.
Our added comments: Your CTA should pop off the page — Google's spot-on here. To make that happen, you should use contrasting colors that are complementary — on opposite sides of the color wheel. The CTAs below blend into the background of the ad, making them extremely difficult to notice: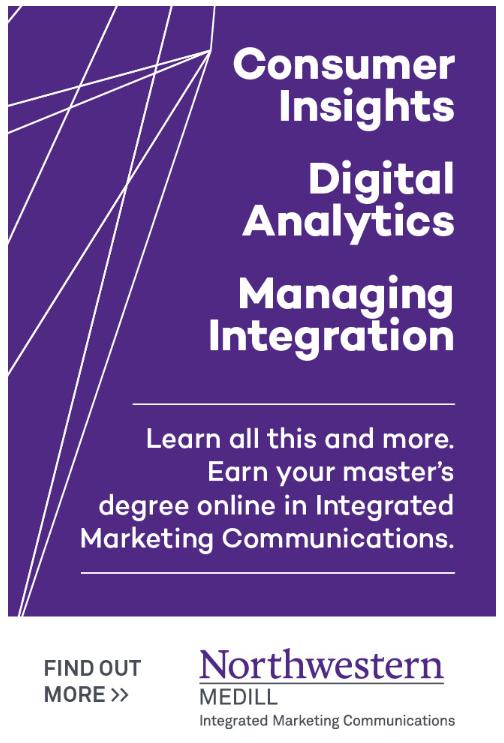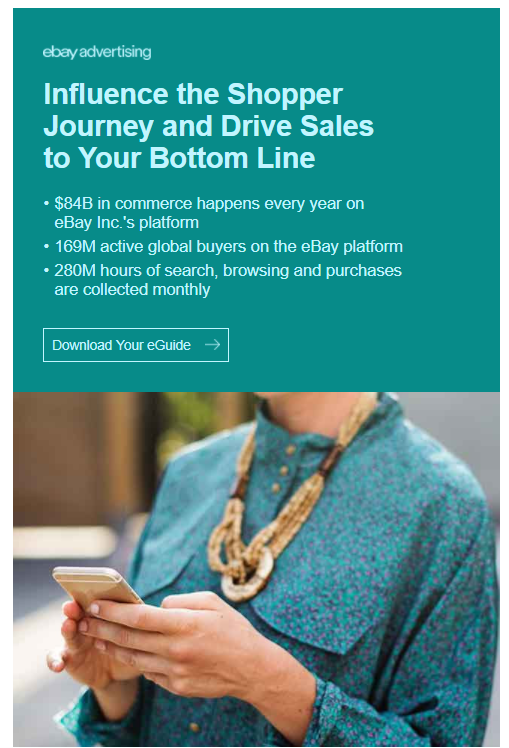 But your call-to-action color isn't the only important thing here. Your call-to-action itself has an enormous impact on conversions — as in, the words you use to get your visitors to click your button.
Traditional CTAs, like "Submit," or "Download," or "Go," have proven boring to visitors and less effective to advertisers. More modern CTAs, on the other hand, emphasize the value of claiming the offer, like the one from Blue Apron below.
Your copy highlights the reasons for clicking through, and so should your call-to-action button. Is yours the best CTA? Find out here.
3. Creatives: Use relevant images to break up the text and contrast your page. Avoid using too many colors.
Our added comments: Google's advice on breaking up text is exactly what we'd offer, but we'd add something else. If you're designing a post-click landing page, your images shouldn't just be there for show. At this point, your images don't need to compel prospects to click through, because they already have. So instead of picking colorful or busy photos, opt fort useful ones. Images like hero shots and infographics can help a visitor better understand the value of your offer. Stock images that convey no value, like this one, won't have any positive effect on your conversion rate: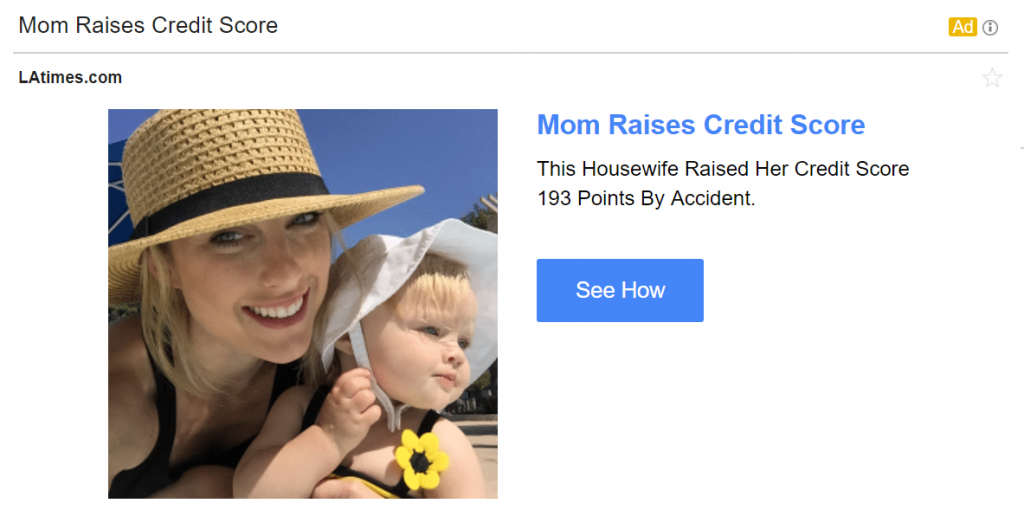 4. Embedded videos: Keep them short – most people stop watching after a minute.
We're not sure if Google is using their own data on viewers of Gmail sponsored ad videos, but according to recent stats, 56% of videos published on the web were around 2 minutes long — double the length recommended by Google.
Now, it's important to clarify that doesn't mean people are watching all 2 minutes of those videos; it simply means that marketers are publishing videos that long. At the same time, do you think all those marketers would be publishing 2-minute videos if they weren't working? We'd hope not.
Regardless of the exact length, it's better to remember that short = good. That doesn't mean you should publish a 5-second video packed with subliminal messages and hope your prospect absorbs your value proposition. It means you should create the shortest video possible while still conveying the reason your prospect should click through. Explainer videos, video case studies, and video testimonials are all great possibilities for Gmail Sponsored Ads. Learn more about those video types here.
Don't stray far from what works
Heed our recommendations coupled with Google's, but don't live by them. Chances are you already have an email marketing strategy, and you know what works to get people clicking. Patrick says that's what should loosely guide your design, but you should also take something else into account:
Your advertisement can loosely follow the structure of emails you found success with in normal email campaigns. Just remember that your product is new to this audience so make the content a bit more generalized and make it clear what the viewer is looking at and why. You may want to include bolder images or rich media as well just to get attention and keep it, considering the viewer may not recognize your email domain and brand.
Remember that brand is a powerful effector of buying decisions. If these people aren't likely to recognize your business, it's important to make sure they learn who you are as soon as they open the ad. Any email without a bold logo or a rich, cohesive brand identity is likely to be viewed as untrustworthy.
Brands using Gmail Sponsored Promotions
They sound good in theory, but do Gmail Sponsored Promotions look good on paper too? Here's what a few brands have discovered about the format.
Marriott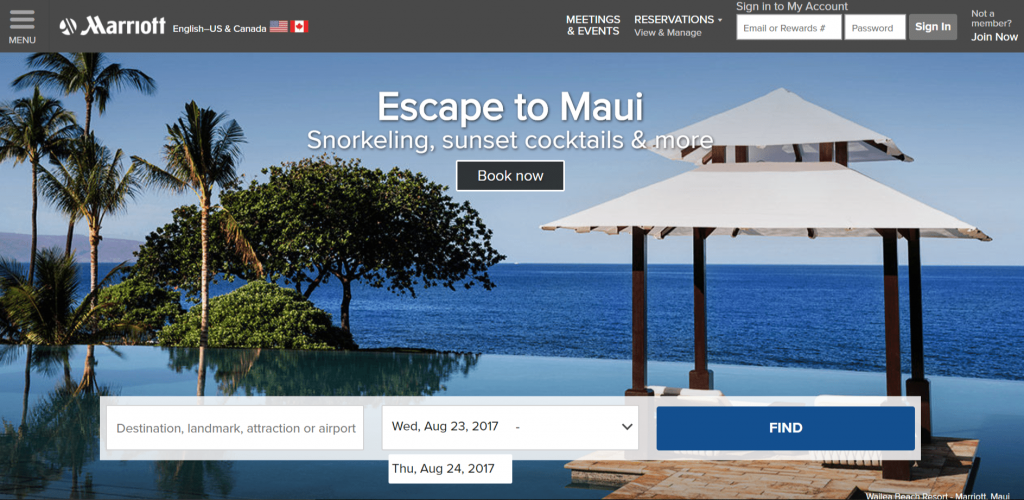 There are nearly 6,000 Marriott hotels in over 100 countries. Before they started using Gmail Ads, the hotel chain belonging to the company, Renaissance, was relatively unknown.
So, the brand tapped into the power of Google's email format to drive awareness of their lesser-known chain, and they found it drove a 25% higher time spent on page, and an 18% boost in pageviews per visit.
Keep in mind, tracking results like these might look a little tricky or confusing at first. Here's what Patrick claims can trip up people skimming their analytics reports:
Gmail ad metrics are tracked slightly differently than search and display. "Clicks" are different than "clicks to website" so do not get excited when you get a crazy amount of clicks for little spend. Those are simply people opening the email. You need to change your Google Ads columns to show "clicks to website" as well. Those are the actual people opening a tab with your website in it. Conversions are still the same conversions as the other campaigns. Try to pay attention to the ROI on these campaigns as well. They can produce a lot of great vanity metrics with users that engage but never actually result in any revenue.
Numbers on the revenue these campaigns generated for Marriott is unavailable, but based on what Amy Sherman, Senior Director of Digital Marketing at Marriott International, had to say about the ad format, the results must have been worth it:
This unit has delivered ongoing high reach for the Renaissance Hotels brand. Since then, we've rolled out Gmail ads to additional Marriott International brand hotels globally.
HushHush.com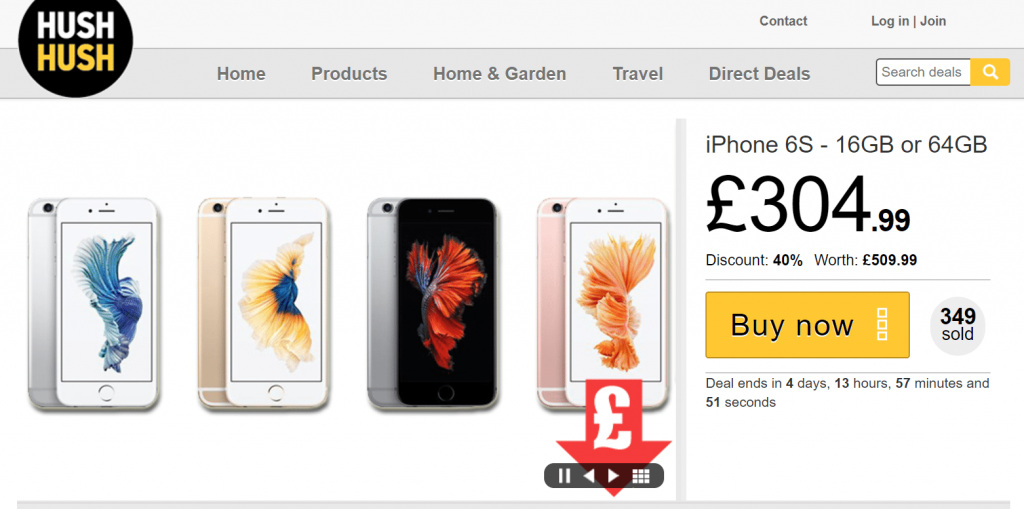 HushHush is the home of flash sales on the internet, offering big discounts from major homeware, garden, fashion, beauty, and kids brands regularly.
According to Nadejda Tatarciuc Birca, Head of Paid Search for the company, they wanted to acquire new customers without interrupting their online experience:
We look to serve our ads to the most relevant audience base, but before being advertisers we're consumers ourselves, so we try to avoid interrupting the user's browsing experience. Instead, we prefer enriching their experience with products they might be interested in.
To do it, they ran a one-month campaign that segmented products by category and user interest. The ads themselves used different variations of banner-sized with images that reinforced the branding of the company's other ads running on the Google Display Network.
The results:
In terms of return on ad spend, it proved profitable as soon as the first set of historic data became available, which we then used to optimise our targeting. And I was surprised to see that Gmail ads can exhibit encouraging conversion rates slightly faster than the average GDN placements.
Get started using Gmail Sponsored Ads
Google's ad format allows visitors to hit their prospects where they spend a major chunk of their time, and make major decisions: their inbox.
If you think your brand could benefit from targeting competitors or other brands related to yours, like accessories related to a product or integrations related to a service, learn more about how to get started using Gmail Sponsored Promotions here.
Always connect all your ads to personalized post-click landing pages to lower your cost per customer acquisition. Start creating your dedicated post-click pages by signing up for an Instapage Enterprise demo today.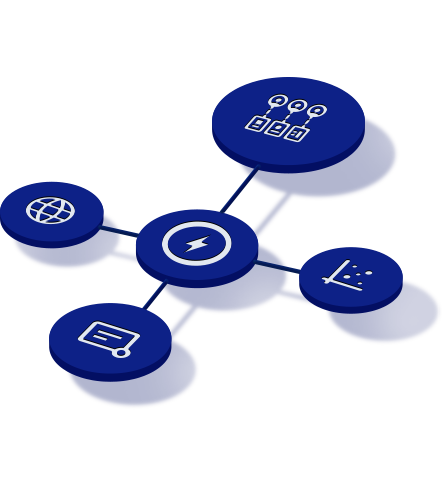 See the Instapage Enterprise Plan in Action.
Demo includes AdMap™, Personalization, AMP,
Global Blocks, heatmaps & more.