Direct response advertising and brand advertising are two primary types of online advertising. While brand advertising establishes connections and long-term relationships with consumers over time, direct response is about getting results now.
What is direct response advertising?
Direct response advertising is a type of advertising that aims to trigger an immediate response from the audience. The goal of direct response advertising is to encourage consumers to take a specific action, such as signing up for a free trial, putting down a reservation, filling out a form, or making a purchase.
The Sobey School of Business display ad is a great example of direct response advertising. It persuades prospects to take the immediate action of learning more about the Master of Finance degree.

Conversion results can be further boosted by connecting your display ad with a relevant landing page. This Upwork ad and landing page is a great example of the ad and landing page working together.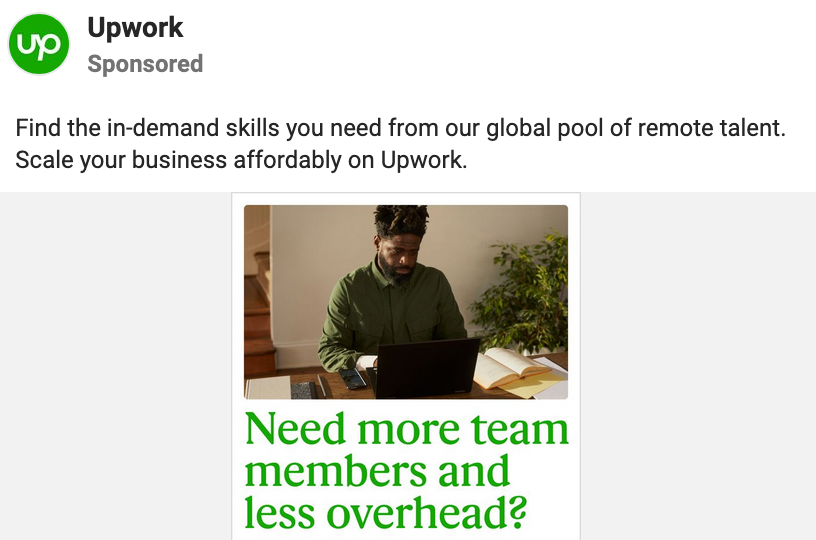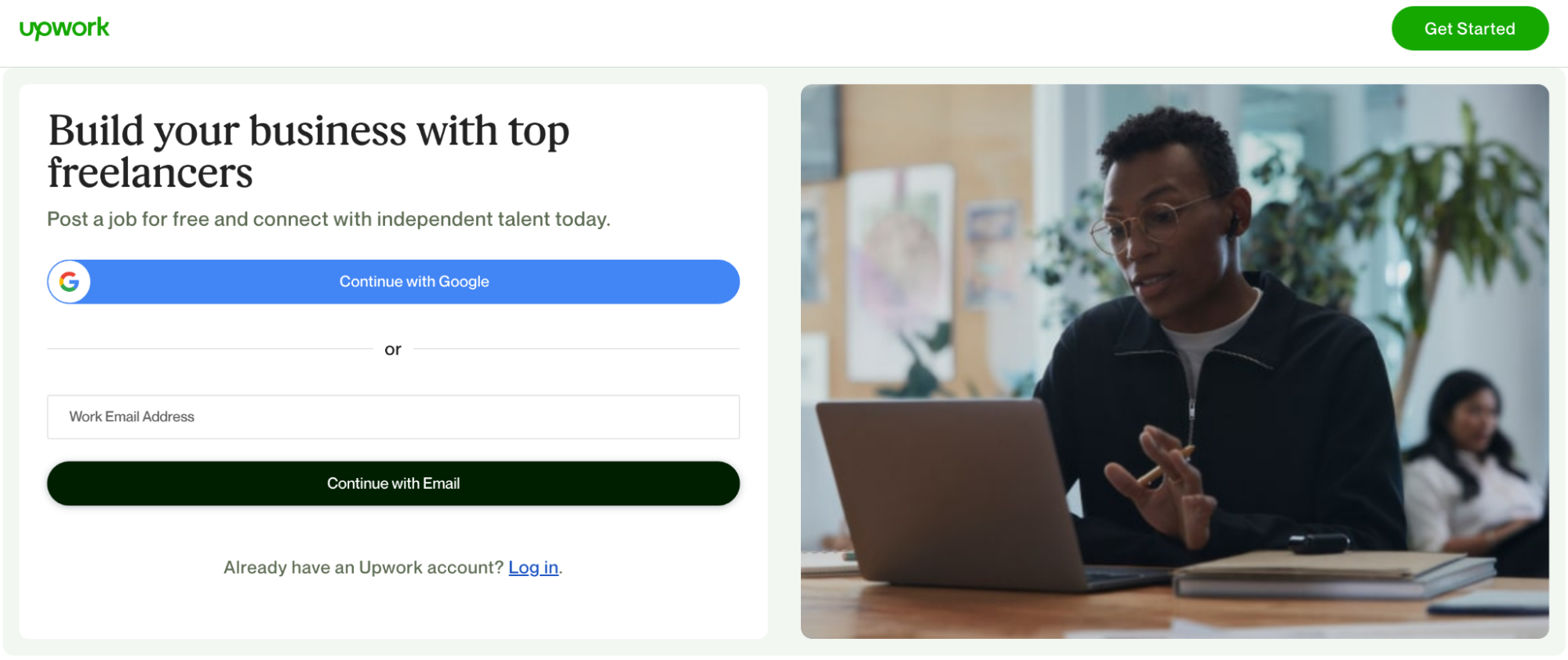 What makes a good direct response ad?
Measurability and traceability
An effective advertising campaign always begins with a set goal—a clear, specific definition of what exactly you're trying to achieve and the KPIs you'll use to measure your success.
You'll want to measure exactly how successful each ad is (how many conversions you've generated from each one) and track where the conversions came from (what channel was responsible for generating the response). By having a clear goal to measure against, you can A/B test your ads for effectiveness and then or remove the ads that aren't providing a favorable ROI.
A message matched offer delivered through a compelling message
Brand marketing uses broad messaging to create awareness of the brand. In contrast, direct response marketing is aimed more closely at targeted prospects and their specific problem or interest.
Searching for "email nurturing product demo" shows these ads at the top of page one. Notice that both encourage search users to take immediate action, and each demonstrates unique benefits ("create and send in 5 minutes" and "email marketing made simple"):
A call-to-action for generating leads
Direct response advertising can be a powerful means of generating leads.In addition to a clear call-to-action that triggers a response, it's important to include a dedicated lead capture page for each campaign.
When the prospect responds via the landing page lead capture form, it's tempting to try to collect enough contact information to nurture them through the entire sales funnel. But if you ask for too much information, they may abandon the form. To reduce friction, limit your information capture to only what is necessary for that particular stage of the funnel:
Advantages of direct response advertising
Creating a personalized approach to engaging prospects
In contrast to brand advertising which uses broad reach to build brand awareness, direct response advertising can be personalized to the specific needs and interests of the target audience.Adding this level of personalization lets prospects feel seen and valued, encouraging them to respond with more openness.
Tracking campaign effectiveness
One of the key features of direct response advertising is that it produces easily measurable results. Including unique URLs or promo codes that are tied to individual campaigns is one way that marketers can track leads, site traffic and sales generated by the campaign. Using digital analytics tools also allows marketers to track the number of clicks and conversions generated by the ads.
Building and nurturing relationships with customers
Direct response advertising is often associated with short-term transactional relationships with customers. However, with the right approach, direct response advertising can also be used to build and nurture long-term relationships with customers throughout each stage of the buyer's journey. By personalizing the messaging, highlighting the value proposition and following up after the initial response, marketers can use direct response advertising to establish and deepen relationships with customers.
Direct response advertising examples
With the basics and benefits covered, let's review some of the best direct response ads.
This ActiveCampaign search ad does everything right:

The headline and copy deliver a specific offer with a compelling message ("free"). Both are also action-oriented, demanding an immediate response on this landing page:

This Klaviyo direct response ad promotes the 2023 marketing calendar that includes over 150 key dates. The Klaviyo landing page advertises the same offer and gets visitors to download the calendar.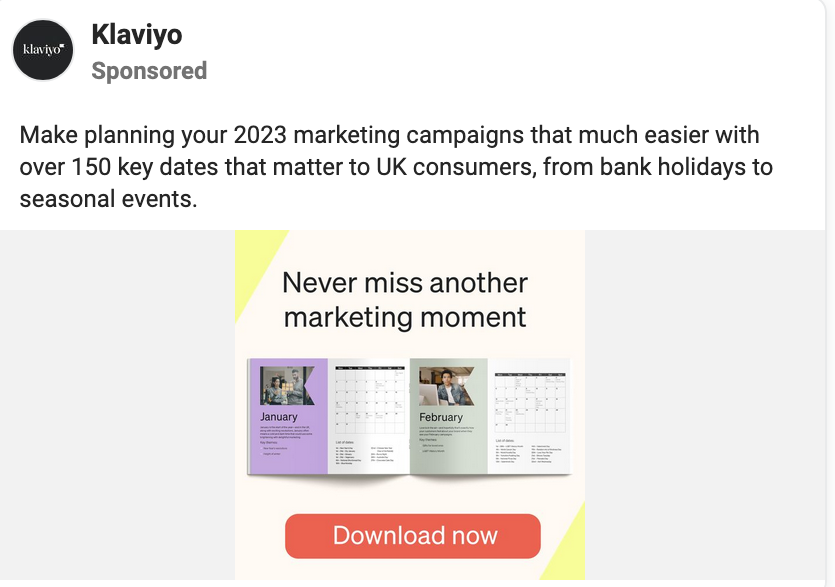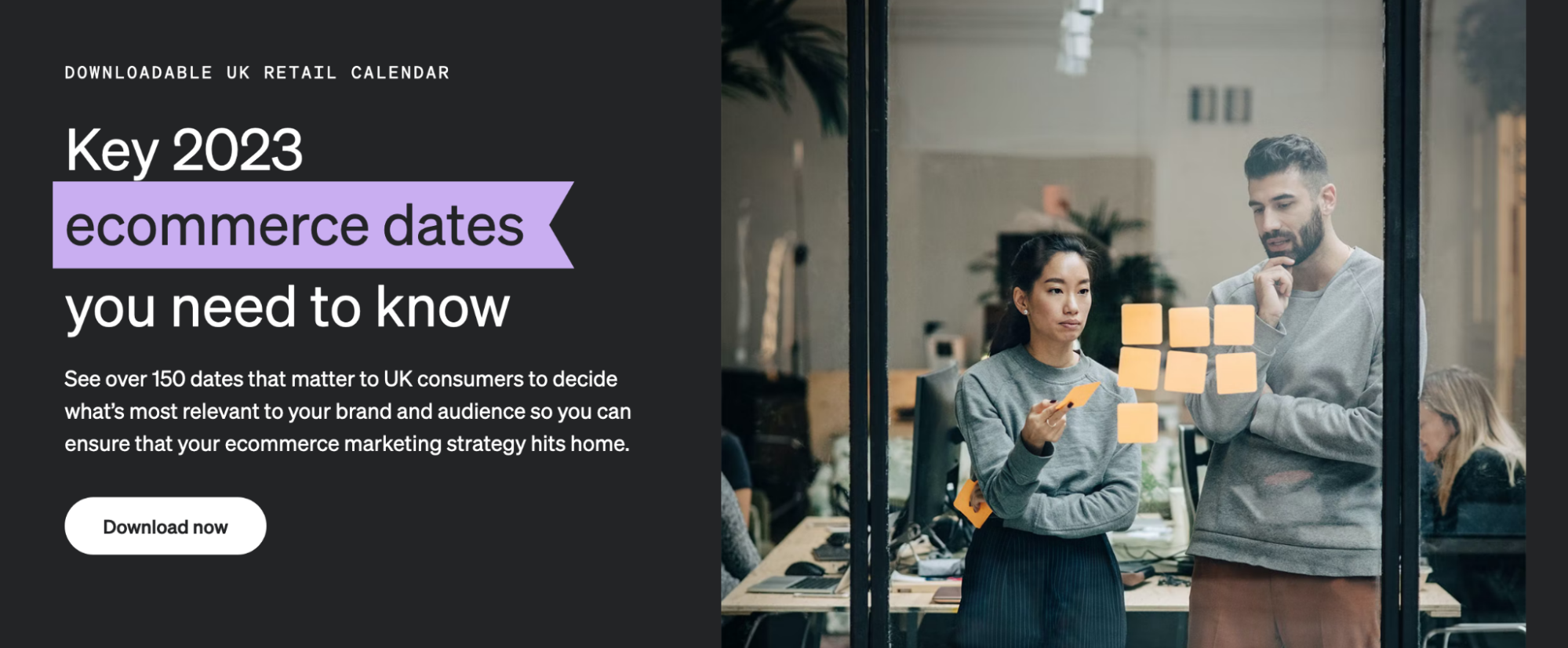 Turn your ads into lead generating tools
Direct response ads can be used to offer a lead magnet, such as an e-book, webinar or free demo. By providing something of value in exchange for the lead's contact information, the ad can be used to generate high-quality leads.
The call-to-action should take the customer to a relevant landing page, which delivers on the ad's message with a clear value proposition. By personalizing and optimizing the landing page, the ad is more likely to generate leads.
Instapage makes it easy to create personalized, relevant landing pages for every ad group and audience with hundreds of templates and easy in-app testing.
Sign up for a 14-day trial and start improving your ROAS today.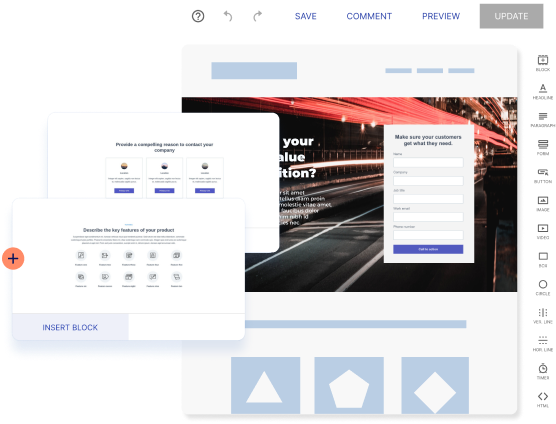 Try the world's most advanced landing page platform with a risk-free trial.