There has been a notable shift in digital marketing strategy over the past few years. Priority has moved from showing ads in the right places (keyword-based SERPs and web placements) to getting ads in front of the right people (targeted audiences). With the rise of social networking and machine learning, paid media has embraced this shift with enthusiasm.
Long-time digital advertisers are familiar with audience targeting, particularly remarketing to non-converting website visitors, prospective clients, or past customers. Savvy marketers may also be utilizing video and display advertising on YouTube, which includes a variety of ad formats:
As data collection grows more abundant and machine learning more advanced, audience targeting is also becoming more valuable and customizable each year. Since May 2017, Google has introduced several new audience types to the Google Ads (formerly AdWords) platform. Two of the most impactful are Custom Intent audiences for Display and YouTube.
What are Google custom intent audiences?
Google's custom intent audiences are groups of individuals who have demonstrated by their online activity that they are looking to purchase specific products or services in the near future. For digital advertisers, this is an exciting improvement upon the long-established custom affinity audiences, which infer user interests in certain product categories based on their web behavior.
Although there is little insight into how Google makes the distinction between "intent" and "affinity," the fact the distinction exists makes custom intent audiences even more appealing to advertisers eager to grow their reach while maintaining a focus on mid-to-low funnel users.
Custom intent audiences were first introduced to Google Display campaigns in November 2017, just ahead of the holiday shopping (and advertising) frenzies. Four months later, at SMX West, Google announced that custom intent would be rolling out for use in YouTube video campaigns as well. Despite bearing the same name, it's important to note that these two audience types are not actually identical.
How are custom intent audiences different for GDN vs. YouTube?
While both Custom Intent for Display Ads (CIDA) and Custom Intent for YouTube (CIYT) are designed to identify users who are near or ready to purchase, they are derived from separate data sets and thus are constructed differently.

Custom intent audiences for display ads source their data from users' web and app behavior. Through cookies and browser sign-ins, Google can track engagement at nearly every step of the research and shopping process. Machine learning then comes into play noting which behaviors signal a high intent to purchase and tags users accordingly. Since CIDA is based on website and app interactions rather than searches, audiences are defined using a relatively small number of inputs (any combination of 5-15 keywords, URLs, or apps).
In contrast, custom intent audiences for YouTube source data directly from Google and YouTube search data, without respect to other online interactions. While CIDA uses keywords in a topical sense (identifying websites with content related to specified terms), CIYT considers the actual word or phrase when evaluating prior search behavior of each user. This is why Google recommends 50 or more keywords in the audience definition and encourages advertisers to compile top-performing search terms into a single audience rather than having several themed CIYT audiences for a single product or service.
Since these two audience types are very different, you will quickly discover that (despite having the same name) each custom intent audience is restricted to its own channel. That is, CIDA audiences cannot be added as targeting in YouTube campaigns, and vice versa. Of course, this is actually for the best, since your strategies for each channel will undoubtedly differ as well.
How to utilize custom intent audiences for display ads
Once you understand the difference between custom intent audiences for each channel, it is pretty easy to begin developing strategies that will take advantage of their unique capabilities. By considering custom intent a variant (dare I say upgrade?) on the long-established custom affinity audiences, you can find countless tried-and-true application ideas across the web. For instance, you might consider these 4 custom affinity audiences to try for display advertising as the basis for your first CIDA audience tests.
The most important thing to consider with CIDA audiences is the 15-element input limitation. Such a restriction lends itself to creating very specific and segmented audiences. If your strategy involves building audiences made up of competitor URLs and keywords, you will likely want to create a single audience for each competitor to allow the maximum number of inputs relating to each. This approach also allows for clearer reporting and/or bid adjustments as your ads are delivered, and the data for each audience begins to populate.
How to utilize custom intent audiences for YouTube ads
Notably, and perhaps disappointingly to some, a strategy that works well for CIDA audiences will likely not translate well into your YouTube-targeted campaigns. Thus, it's not as simple as recreating the same audience to use in both channels. To leverage custom intent audiences on YouTube, you must get into the mindset of your target viewer and have a clear vision of what your YouTube ad aims to accomplish.
Some questions to ask yourself as you attempt to define your audience:
What keywords drive the most conversions in my search campaigns?
What keywords ASSIST the most in my search campaigns? (e.g., generate clicks from users who return later or convert by other means)
What keywords indicate that I am considering this product/ service to buy later?
Just as important as knowing your ideal audience is knowing who to exclude. Thus, you should also carefully consider which keywords NOT to include:
What keywords suggest that I'm researching this product/service with no intent to buy?
What keywords suggest that I'm looking for a job related to this product/service (if product/service is not specifically related to job placement/career services)?
What keywords are homographs or homophones of my product/service but unrelated?
While custom intent audiences do not currently allow keyword exclusions to be embedded in the targeting, the second set of questions will help you identify terms that should be removed from the list you created with the first set.
How custom intent audiences compare to other audiences
From initial testing, it is clear that custom intent audiences are potential game-changers when it comes to display and YouTube advertising. Marketers who have been hesitant to invest in these channels, or who tested them previously but paused due to unprofitability, should take heart in the purposeful balance between increased reach and consistent quality of users.
Case study: custom intent for Google display ads
In Q3 2018, custom intent audiences were tested in an event promotion display campaign for a client in the EDU space, along with remarketing and similar audience targeting. While the custom intent targeting had the highest CPA and lowest conversion rate, it also generated the largest reach and 84% of leads from display during this period:

Through the use of custom intent audiences, Google Display Network was able to generate website leads at a volume and CPA unprecedented for event promotion banners in this account.
Case study: custom intent for YouTube ads
Another client tested custom intent audiences in a small awareness campaign on YouTube, comparing engagement to remarketing and Google-defined in-market audiences. Again, custom intent had the largest reach in a short period, but also had the highest view rates and lowest cost-per-view (CPV) of the three audiences types:

Similar tests are now being conducted in both channels for some accounts across a variety of verticals. By using layered targeting for display advertising success, new results are showing even more promise to deliver increased volume while meeting established CPA targets.
Closing thoughts
As the digital advertising industry continues to move toward audience targeting, now is the best time to get comfortable using the tools at our disposal. Custom intent audiences for both Google's Display Network and YouTube are valuable tools to get your message in front of the right people, ones who are the most prepared to engage with your website, consume your products, or purchase your services.
Get an Instapage Enterprise demo and see how our platform allows you access to a suite of tools to significantly improve your advertising ROI and streamline your post-click process.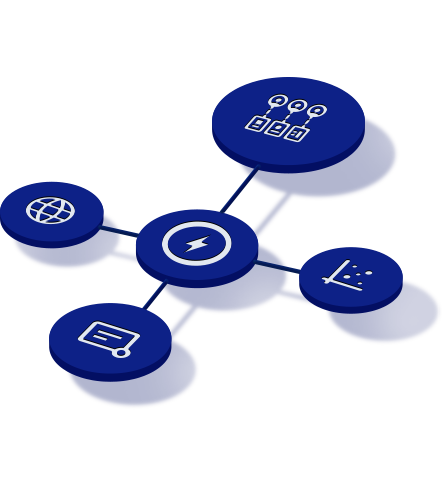 See the Instapage Enterprise Plan in Action.
Demo includes AdMap™, Personalization, AMP,
Global Blocks, heatmaps & more.