If customers have made it to your checkout page, you must be doing something right—right? Not necessarily.
The problem is, not all checkout page visitors convert into buyers. Across all sectors, the cart abandonment rate sits at an eye-watering 81.08%. That means eight out of 10 prospects will leave your site without purchasing.
That's why it pays to understand some leading strategies and techniques for increasing your checkout page conversion rates. Even a tiny increase of 1% could amount to thousands of dollars in sales.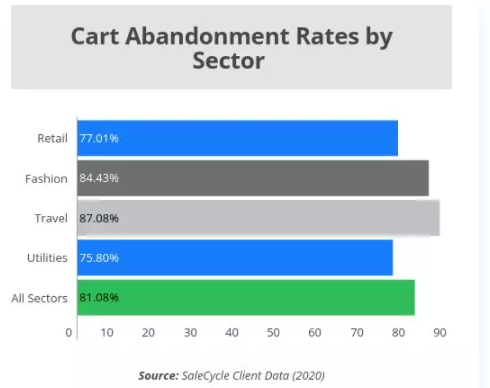 But fear not. It's possible to reliably increase conversion rates on your checkout page– if you know how.
That's why we've put together this guide on 10 best practices to increase conversion rates on your checkout page.
1. Optimize and reduce the length of the checkout form
No one wants a lengthy checkout form to distract them from an exciting purchase. Having too many options to fill in is boring, time-consuming, and likely to dampen the joy of making a purchase.
To mitigate this problem, keep your checkout form short and sweet by only asking for the info you need, such as name, address, and payment info. You can simplify the address further by only asking for a house/apartment number and ZIP code.
If the buyer is a returning customer, include a login box so they can easily log in and access their saved details from a previous purchase.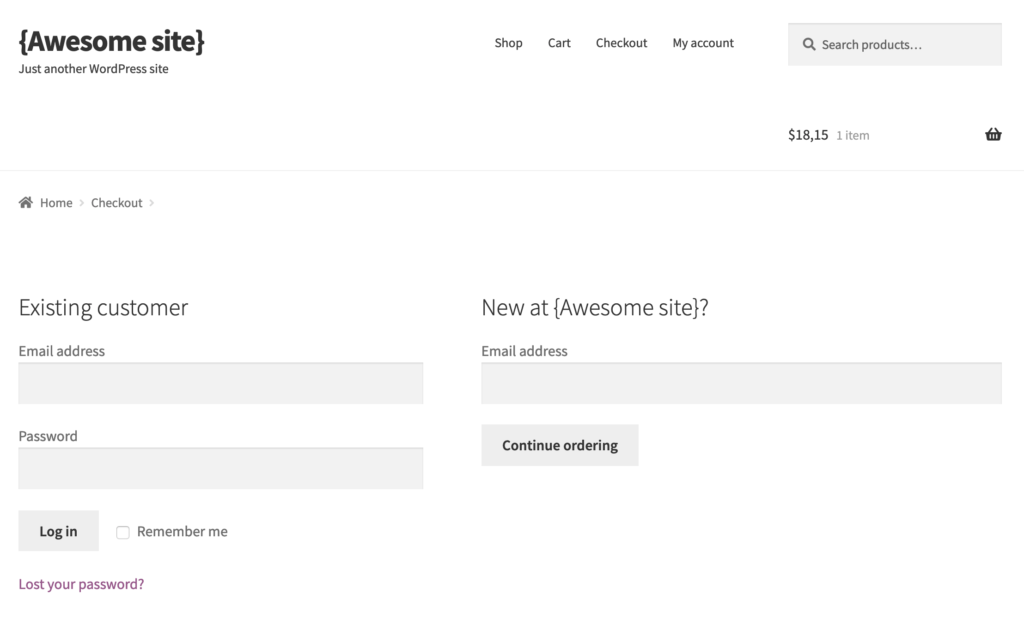 Reducing the checkout form length allows potential customers to act on exciting shopping impulses to make speedy purchases, which is ideal for achieving a good conversion rate.
2. Maintain brand consistency
Maintaining your overall brand image across the whole store experience is critical for increasing conversion rates on your checkout page.
From start to finish, having a pleasant and recognizable experience will leave your prospects and customers feeling in safe hands. In fact, 81% of customers said they need to be able to trust a brand to buy from them.
To maintain brand consistency, you should consider:
Tone and voice. Use your brand's recognizable tone and voice across all touchpoints to keep customers feeling assured and confident.
Color scheme. Having a consistent color scheme will make you more recognizable while creating a sense of familiarity.
Logo. Make sure your company logo is visible as the most significant brand identifier.
Fonts. Does your brand have a recognizable font style? Use it on your checkout page and all other pages.
Maintaining brand consistency using the above tips should be part of any business' plans for increasing conversion rates.
3. Localize the process to the customer's native language
Operating your online store across multiple language zones is a savvy strategy. But you need to make sure it's localized for each customer's native language.
If users can't understand the language, they're not going to trust you with their purchase. To avoid language barriers, research where your customers come from and include those languages. Be sure to include the languages of locations you hope to expand into.
For additional visitor accessibility, include a language button with a flag to let users easily change the language if they're seeing the wrong one.
It's also worth pointing out that many languages have variations. For example, English has U.S. and U.K. variants. Even getting these wrong could be enough to put customers off at the checkout stage, so bear this in mind.
4. Provide several payment methods and options
Today, various payment options exist for online purchases.
Whether it's a bank card, store card, PayPal, or finance plan, make sure your checkout page includes them all. There's nothing worse than losing a customer at the final checkout stage because they have no way to pay.
Use a simple and effective drop-down menu to let users select their preferred payment method.
Remember, there are always new payment methods coming to market, as is the case with the emergence of cryptocurrency. Frequently check for new methods to ensure you're not missing out.
5. Show and break down the total cost clearly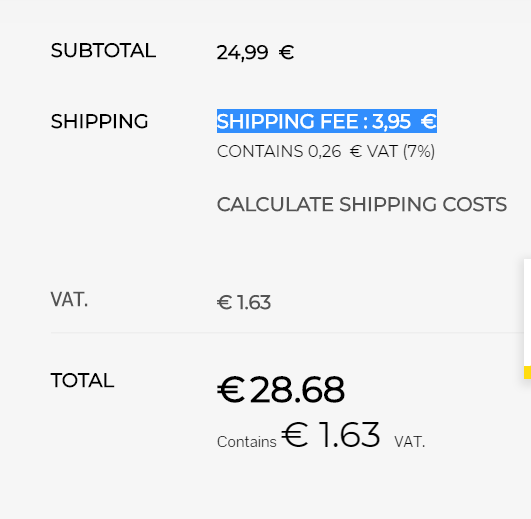 No customer wants the nasty surprise of hidden charges increasing their total price. Show transparency by breaking down the total cost.
Let's say your customer has found the perfect pair of running shoes. They're a steal at $60. But what about VAT, delivery charges, or even optional extras like charity donations? Suddenly, the price rises to $70, and the customer decides to find a better deal elsewhere.
Don't let this happen. Display the total cost from the start so the customer can make an instant decision and not feel let down after they've shared all their information.
Be sure to allow the easy removal of optional payments like service charges or charity donations to give the customer complete control over their spending.
6. Keep the checkout process as brief as possible
The perfect checkout process will be short and sweet. If yours is slow, clunky, and demanding, users may give up.
To avoid this outcome, optimize your checkout process in any way possible to improve the customer's experience and, in turn, increase conversion rates.
A typical checkout process looks like this:
Add product to cart
Input billing info
Input shipping info
Shipping method
Final preview
Payment
Confirmation
Optimize all these steps to speed up the process and keep customers satisfied. Consider:
Simplify. Eliminate unnecessary steps in form fields and avoid spam to keep things streamlined.
Offer a guest checkout option. Forcing customers to sign up makes the buying process feel like a chore. Let visitors continue as guests for now.
Implement an autofill tool. Autofill will speed things up and also remove the potential for accidentally entering the wrong details.
7. Offer enticing promos and discounts
Who doesn't love a special offer? Use promotions to increase conversion rates for those who are on the fence.
You'll have to think about the deals you can offer that won't affect your bottom line too much. Perhaps you could throw in an extra AI meeting assistant feature with your business software package, or maybe you could offer a 10% discount.
One of the best methods is through exit pop-ups. These boxes appear if a customer leaves the checkout page and can offer all kinds of discounts and promotions.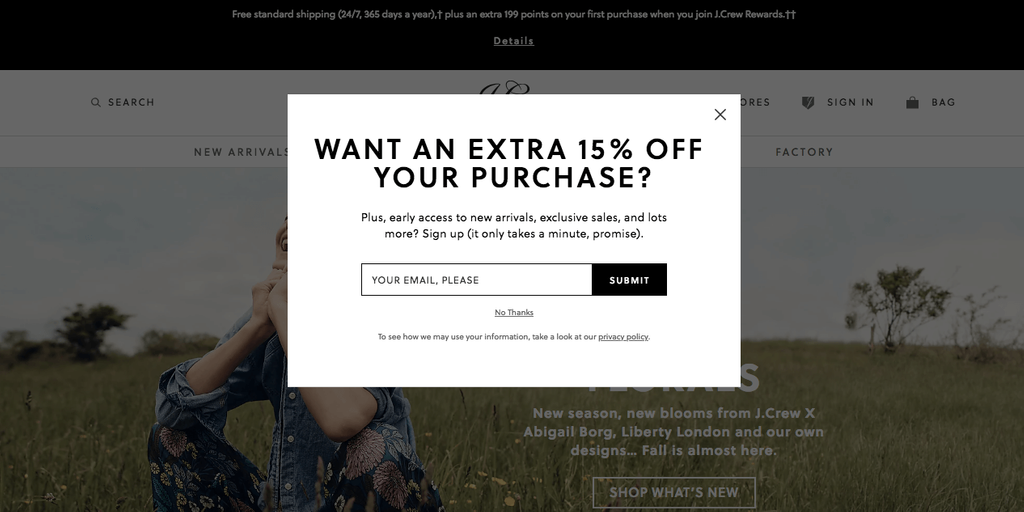 Why lose 100% of your potential revenue when you can only lose 10% by offering a small discount?
Remember, make sure your pop-ups appear as high-value deals for the customer rather than a desperate plea for business.
8. Create a cart abandonment strategy
Cart abandonments aren't ideal, but they offer the perfect opportunity to implement cart abandonment strategies.
Sometimes, this extra bit of effort is all it takes to convert would-be customers into buying customers. Cart abandonment strategies include:
Exit-intent overlays. Exit-intent technology is a sophisticated tool that detects when a user's behavior indicates they are about to leave your checkout page. At this moment, a pop-up will appear that encourages them to stay.
Email reminders. If a customer has signed up but failed to make a purchase, entice them back with personalized email reminders. Show them their abandoned cart and include special discounts to sway them. Show them how to take the next step if they're interested.
Offer free shipping. Quite often, a potential customer will choose to buy your product before being put off by shipping costs. Offering free shipping costs could be enough to see them make a happy purchase.
It's also wise to make cart abandonment strategies time-limited so that prospects feel compelled to take immediate action. This technique evokes a sense of urgency that should increase conversion rates.
9. Make the checkout process mobile-friendly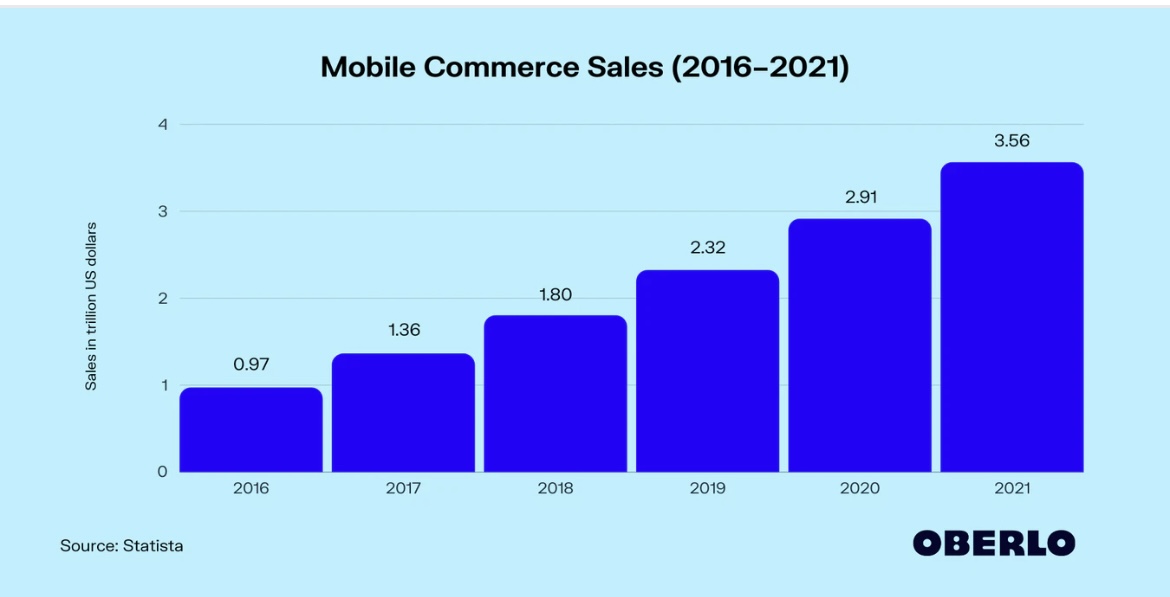 Mobile devices provide one of the primary ways to make purchases in the digital era. Mobile purchases see steady growth year by year.
The popularity of shopping by mobile means it's vital your online store and checkout page are mobile-friendly. It's pointless spending weeks perfecting your online store on a desktop if your customers mostly use mobile devices.
So, keep mobile in mind during the design and test stages to ensure your store works correctly. Use your phone to double-check. Do this across iOS, Android, and any other operating systems to check functionality.
10. Incorporate visual clues that convey trust signals
When it comes to parting with money, trust plays a vital role. Customers aren't going to buy from a site that doesn't evoke a genuine feeling of trust.
The 2019 2019 Eldelman Trust Barometer indicated that a staggering 70% feel that trusting a brand is more important than ever and is a primary determinant of purchasing behavior. This is especially true in the age of social commerce where opinions and traction are everything.
An effective way to convey trust signals is to incorporate visual clues that evoke positive feelings towards your brand. Four visual clues to consider are:
User reviews and ratings. Make sure those 5-star reviews and CSAT scores are visible on your pages.
Your website's look and feel. Design a landing page that converts. Keep it in line with your branding and make sure it's intuitive and easy on the eyes.
Security measures. What measures do you have to assure your customers their sensitive data will remain secure? Make this visible and let them know.
Your content. Content is vital for showing you're an expert in your niche and understand your customers' needs.
By having a visually trustworthy site and brand reputation, you're more likely to increase conversion rates. Use social media analytics and CRM tools to measure your efforts' effectiveness.
Key takeaway
Hopefully, these best practices to increase conversion rates on your checkout page have given you enough ideas to prevent cart abandonment and get potential customers back on board.
Remember, success comes from providing an efficient, easy, and trustworthy service that doesn't make purchasing feel confusing or hard work. Instead, customers must feel excited and compelled to turn that visit into a purchase, so implement these tips now in your store.