How to Create an Optimized Headline
Last updated on July 16, 2018
A post-click landing page headline is quite similar to a physical first impression, it's the first thing the visitor sees and so it sets the tone for the rest of your post-click landing page.
Would you want to know about the Liberty University based solely on the post-click landing page headline, 'Why Liberty'?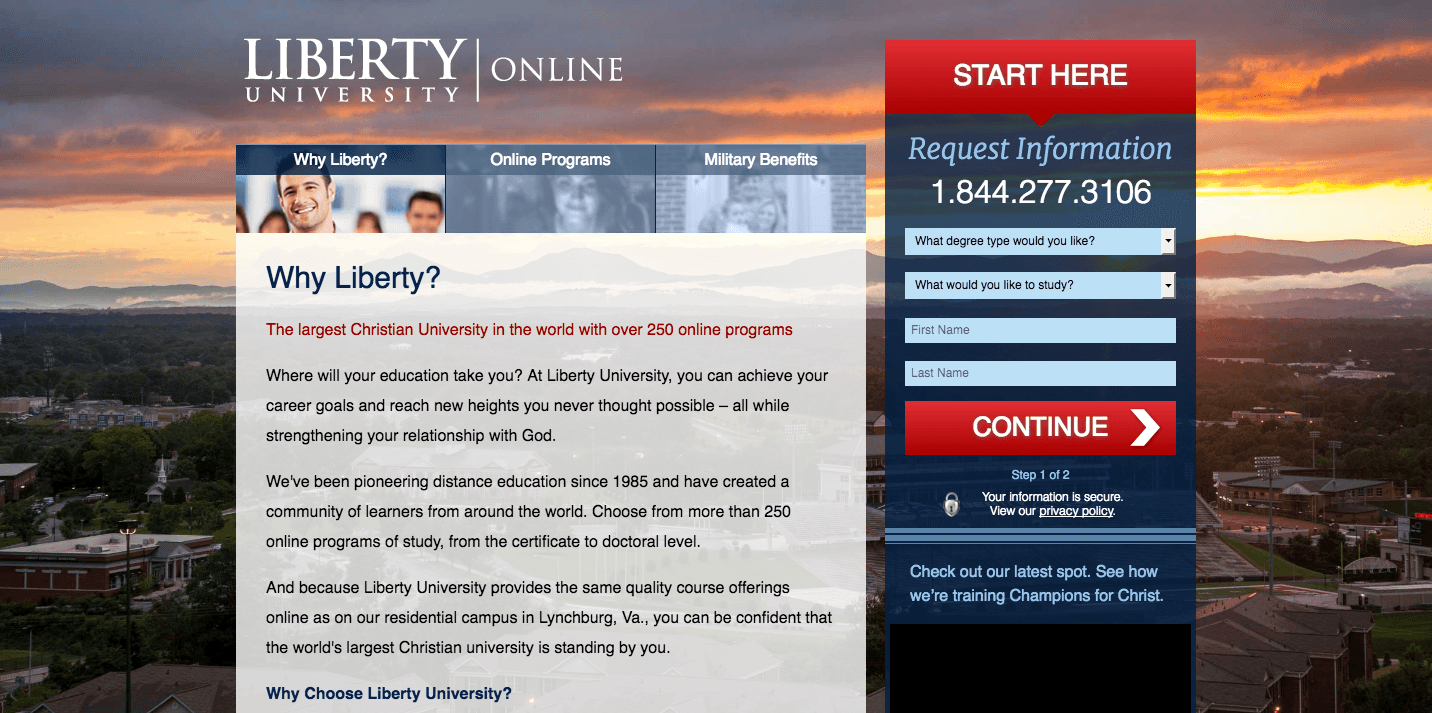 We didn't too.
The headline and sub-headline has one very specific job to do and that is to convince and engage visitors to stay on the page long enough to go through the rest of the copy and in the end click the call to action button.
Not all post-click landing pages use a sub-headline, but those that too use the element to further explain the offer or share the unique value proposition. When your main headline is running too long and you feel you still haven't hit that marketing sweet spot, you should use a sub-headline to get your point across.
Asana uses a sub-headline to explain their UVP, while the main headline explains what the service does for users: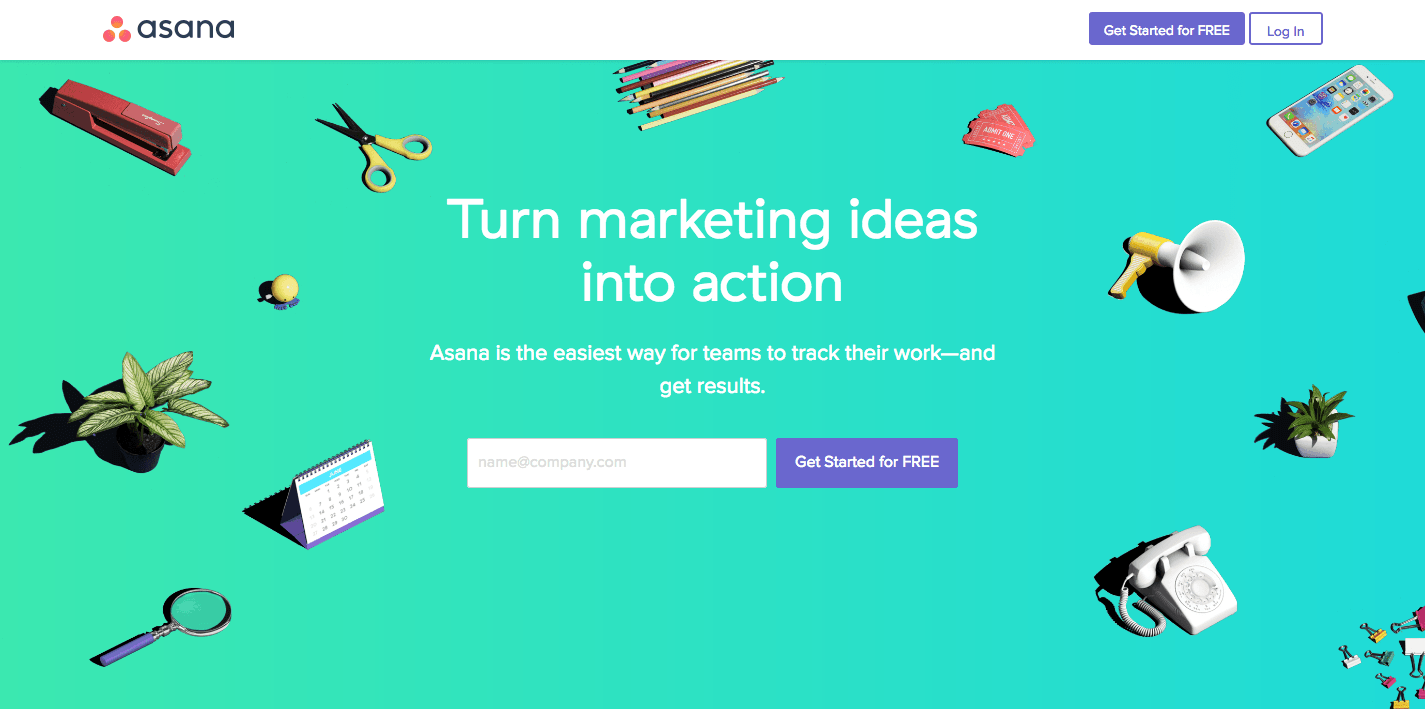 Process Street analyzed headlines from 87 SaaS startup post-click landing pages, taken from the top 100 AngelList's Trending section, they reported the following key findings:
14% of SaaS post-click landing pages have no subheadline.
The average word count of a headline is 6.
The average word count of a subheadline is 12.
The average CoSchedule headline analyzer score of the sample set was 59
39% of headlines sell a benefit of the software
20% of headlines use social proof
Around 50% of headlines and subheadlines had a positive sentiment
Around 13% of headlines and subheadlines had a negative sentiment
You and Your are 10 times more likely to appear than We and Our
42% of headlines contain jargon terms
Speed, simplicity, humanity, growth, money and improvement are the 6 main themes expressed in post-click landing page copy
Every single headline can be boiled down to 9 formulas
The great David Oglivy, had this to say about headlines:
On the average, five times as many people read the headline as read the body copy. When you have written your headline, you have spent eighty cents out of your dollar.
Headlines are a high ticket item because in this day and age of internet marketing where 2.4 million search queries are made on Google in one minute visitors are cautious and untrusting, and if they don't like your headline or worse if they're put off by it, well then that post-click landing page of yours doesn't really get a second chance.
An optimized headline should have the following characteristics:
1. Clear: The headline you choose for your post-click landing page must be clear, it should explain what your UVP is and also communicate the benefits your product/offer has for your visitors. Whether you use a question headline, a statistic in your headline or go forward with humor, your headline needs to clearly explain your offer.
2. Relevant: The headline you end up including on your post-click landing page needs to be relevant to the offer you're trying to promote and the google ad that your post-click landing page is connected to. If your headline isn't relevant to your offer, there is a strong possibility of you confusing visitors who've landed on your page after clicking the PPC ad.
3. Emotive: Establishing a human connection with your audience is a very important aspect of marketing. Your headline should ideally speak to your visitors on an emotional level. It should empathize with their problem and present your product or offer as a solution to their problem.
Creating a headline that checks off all three boxes of clarity, relevance and empathy is a headline you can attract visitors with and hopefully convince them to click your call to action button.
Types of Headlines
John Caples identified four main types of attention worthy headlines you can use on your post-click landing page:
News Headlines
These headlines are structured in a way that they arouse curiosity. News headlines typically begin with the word 'Introducing' or 'Announcing', you can also use words like 'At last', 'New' and 'Now' to write news headlines.
The Kissmetrics webinar page features a news headline: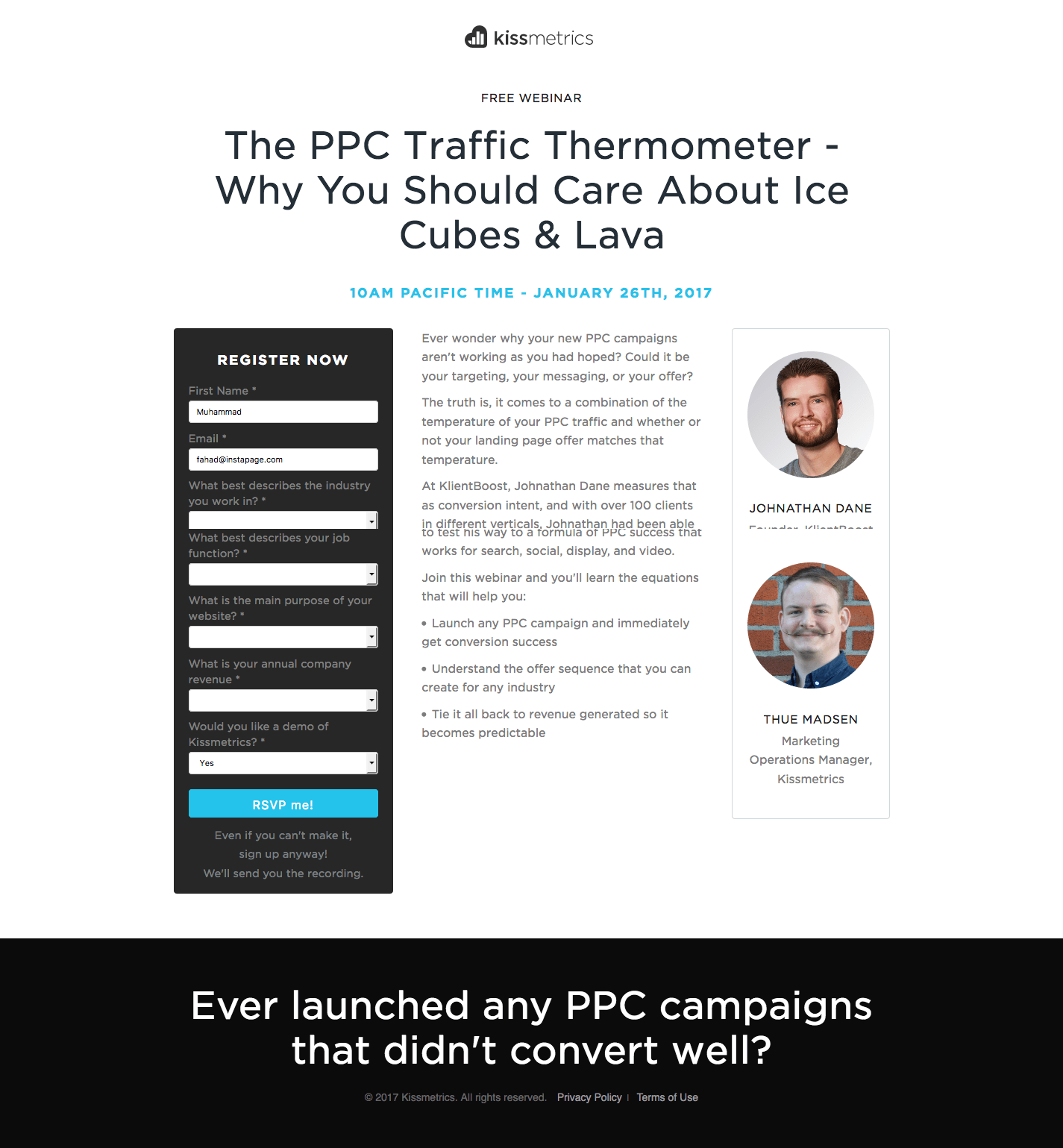 Self-Interest Headlines
These types of headlines appeal to the visitors' self-interest, headlines like, 'The guaranteed to gain more muscle' fall in this category.
Uber uses a self-interest headline on their post-click landing page:
Quick and Easy
The headlines to the visitors' desire for quick fix formulas, such as 'lose belly fat in 10 days with this one secret formula'.
Viddyoze uses a quick and easy headline on their post-click landing page: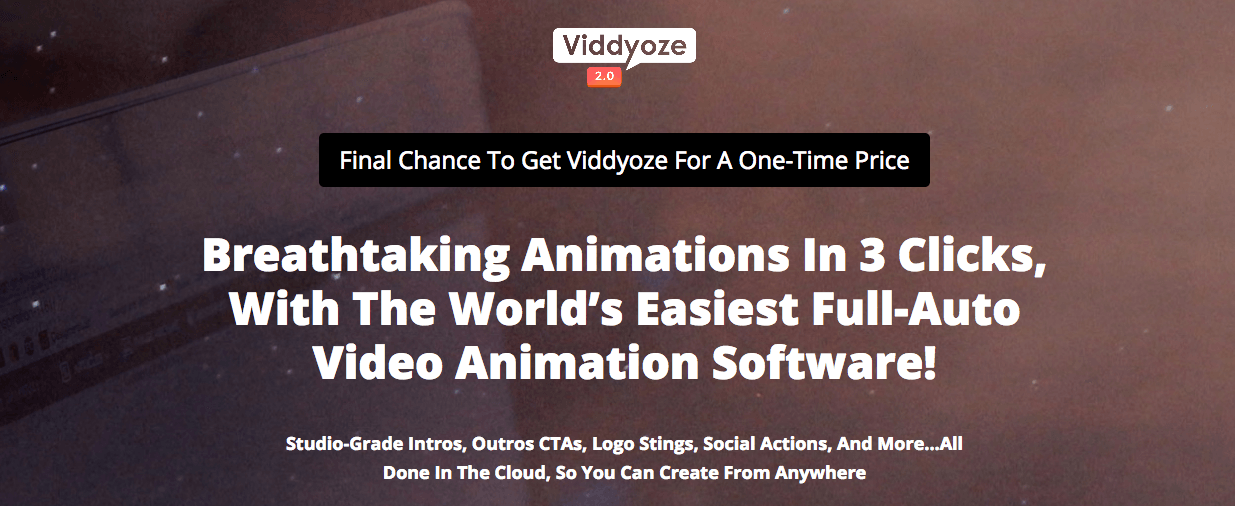 Curiosity
These headlines make the visitors want more by piquing their interest, such as 'You won't believe how I made a million dollars while sitting on my couch'.
Don't think of yourself as a master wordsmith who can create a headline that makes visitors stick? Use the following formulas to craft a headline worthy of your post-click landing page.
The PAS Formula
The PAS in the PAS formula stands for 'problem-agitate-solve', these are the main steps you need to follow to ensure that your headline works:
a. Problem: Identify a problem
b. Agitate: Pick at the problem, by making prospects emotional
c. Solve: Tell them the solution to that problem
Your headline should include the problem your target customer is having, it should then pick at that problem by explaining how bad you have it and finally, it should present your service as the solution to your potential customers' problem.
Imagine you work at a boutique copywriting agency struggling to get clients because most of them end up going with big brand companies. You do know however that the target customer yearns for a customer-centric approach on a budget so this is the headline you come up with using the PAS formula, 'Can't get your customers to click (problem)- Is your business writing suffering because you don't have enough cha-ching?(Agitate) The Boutique Copywriting Agency provides you with conversion copywriting on a budget.'(Solution)
Here are some other examples of the PAS formula in action.
Conversion XL's Headline Formulas
Peep Laja from Conversion XL has created three headline formulas after analyzing 500 headlines, these formulas help you craft headlines that work for visitors who crave authenticity and are allergic to BS.
Formula #1: Say What It Is
This formula addresses our brain's most fundamental question, 'what is that?'. Your headline should simply explain what your offer is about, and if you've done due diligence with your research your target visitors would be convinced in no time.
Tableau uses a 'say what it is' headline on their whitepaper post-click landing page:

So does Crazy Egg: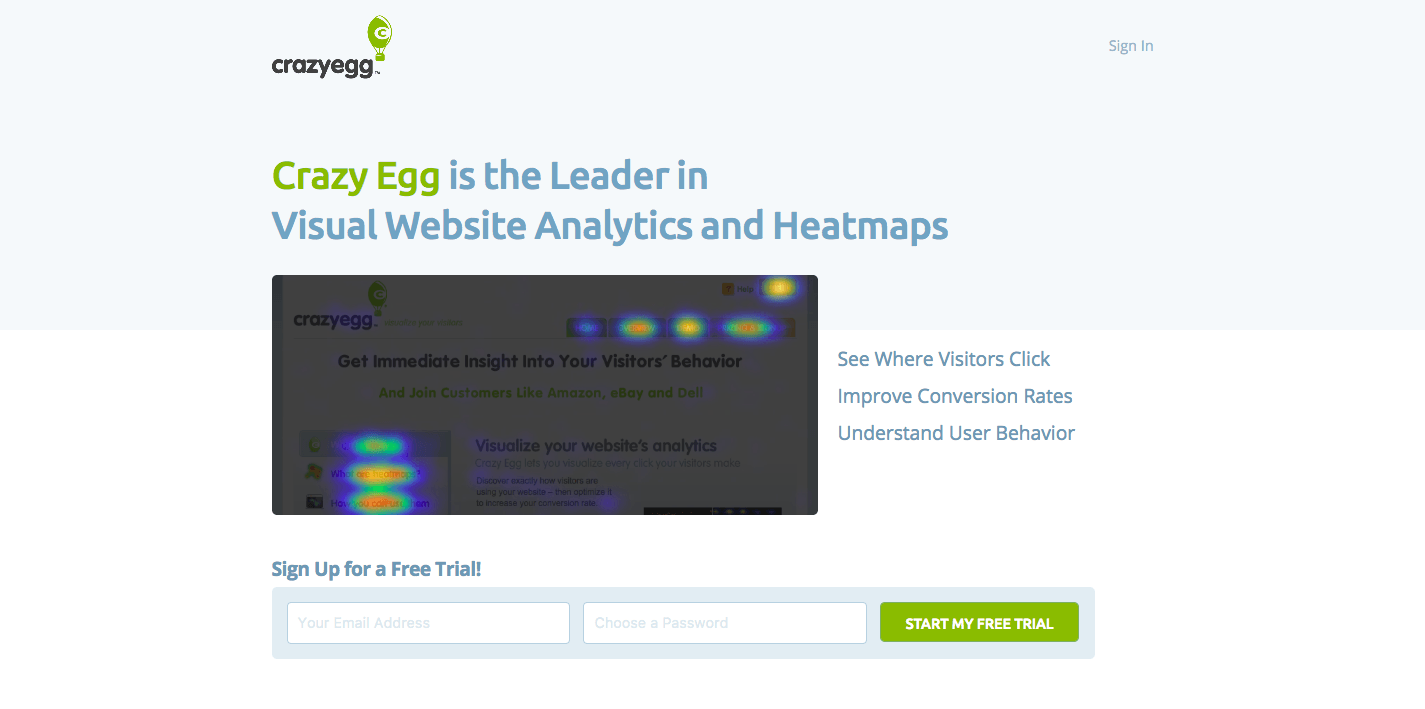 Formula #2: Say What You Get
Tell your visitors what benefit they'll get when they click your call to action button, this could be done by mentioning your UVP.
Zoho uses the 'say what you get' headline on their post-click landing page:


Formula #3: Say What You Can Do With It
Tell your prospects what they'll be able to do with your offer, so they can visualize themselves performing that action and click the call to action button.
Got it tells visitors what they'll be able to do once they click the call to action button: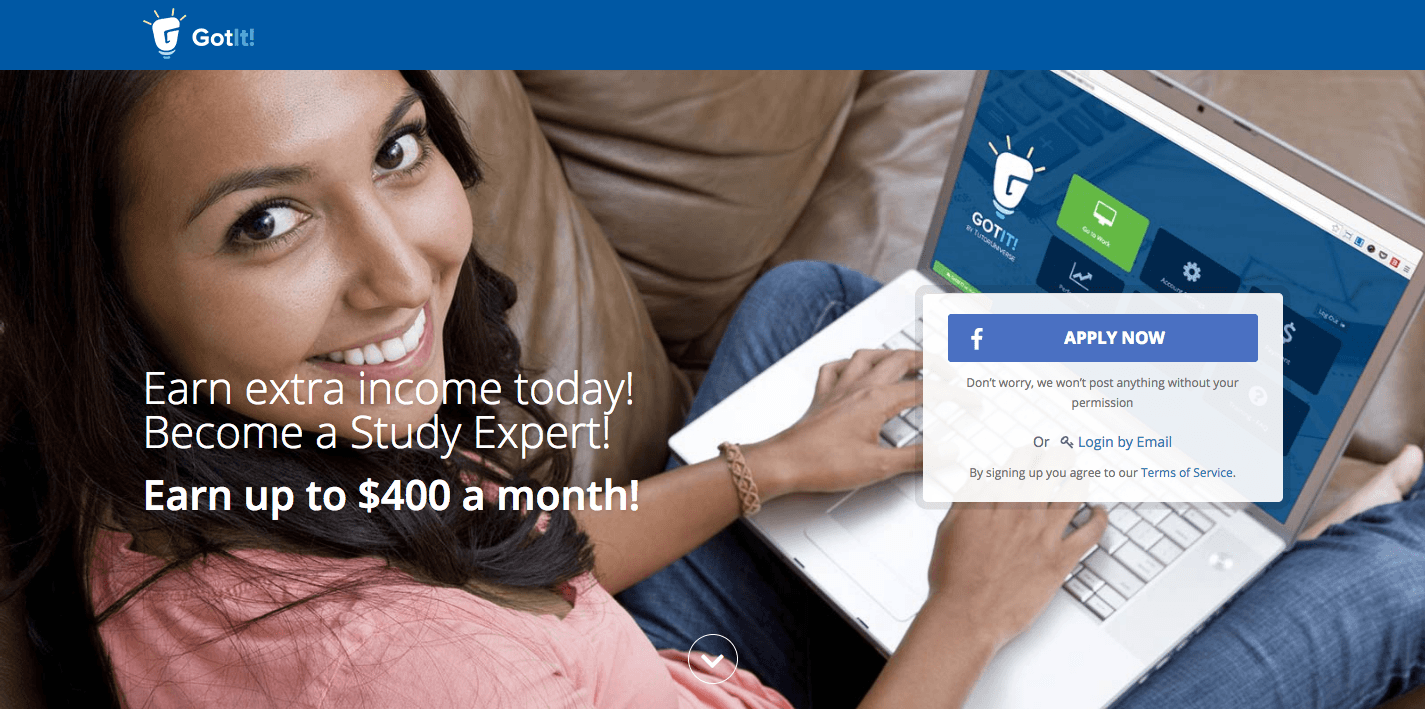 Craft engaging headlines to make your visitors stay on the page to find out more about your offer.