With over 300 million active users, Twitter can be a great advertising tool for brands. In addition to the standard tweeting and follower engagement, Twitter offers a plethora of advertising options for marketers — Promoted Tweets in particular.
Combining Twitter engagement with Promoted Tweets allows marketers to better reach and engage with their audience, increase brand awareness, and drive traffic to post-click landing pages to increase profit.
Let's get started.
What are Promoted Tweets?
Promoted Tweets (aka Sponsored Tweets), are standard Tweets, except they're paid for by advertisers attempting to increase their Twitter reach and/or engagement. Promoted Tweets are labeled as such, but otherwise, they can be liked, commented on, and retweeted.
When advertisers pay for a Promoted Tweet, it enables them to place their best content in front of their targeted audience at the brand's preferred time. For ad placement, advertisers pay for their Tweets to display in several different locations on Twitter, including:
At the top of relevant search results pages
In Promoted Trends search results
On a user's live Twitter feed, if the Promoted Tweet is relevant to that user
On user profiles that fit the targeting qualifications for the ad campaign
Sponsored Tweets vs. Other forms of Twitter ads
There are three main ways to engage in Twitter advertising: with Promoted Trends, Promoted Accounts, and Promoted Tweets. Let's take a look at the differences between these three forms of advertising, including how and when to use each one.
Promoted Trends
Buying a Promoted Trend sends your sponsored topic or specific hashtag to the top of the trending topics list. Although buying a Promoted Trend makes it so that your topic is one of the most-discussed topics on Twitter at any given time, it can be one of the most expensive Twitter advertising options.
The image below shows the Trends list found on any user's Twitter feed. #TargetRun is the Promoted Trend here, as it appears at the top of the trends list and is labeled "Promoted by Target." What's interesting is that the Promoted Trend is also very timely because Target is trying to capitalize on holiday shoppers by promoting their sales: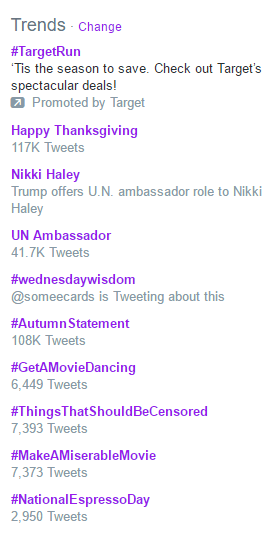 Promoted Accounts
These are generally used to increase followers, as they suggest new and interesting accounts to people on Twitter. As your number of followers increases, your Twitter engagement will increase slightly as well, but the primary goal of a Promoted Account is to simply gain more followers based on who your target audience is. Promoting your account will display your username in the "Who to Follow" section of other users' homepages.
Below is an example of the "Who to Follow" section with a Promoted Account listed at the top: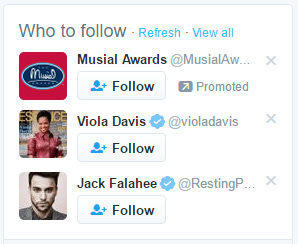 Promoted Tweets
Promoted Tweets are ideal when you want to increase your Twitter audience reach and engagement. When you have a big announcement, a new blog post, a marketing campaign, or an upcoming event you'd like to reach more people than you would organically, Promoted Tweets is the better strategy. This is because your Promoted Tweets will appear in users' live feeds and search results.
You can see this Promoted Tweet from Natures Bounty is labeled "Promoted" at the top and bottom of the Tweet: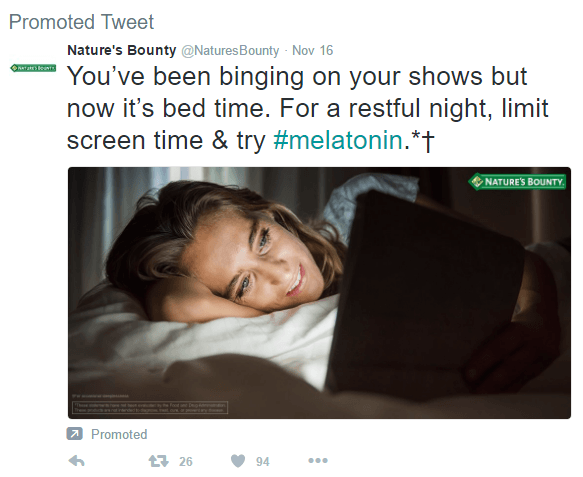 When setting up a Promoted Account, you only pay for the followers that you acquire from the campaign. Promoted Tweets, on the other hand, require you to pay for every engagement you receive throughout the campaign — including likes, replies, retweets, follows, or link-clicks anywhere on your Twitter ad. Therefore, it's critical you determine the audience you want your Promoted Tweet to reach (consider gender, age, location, interests, keywords, etc.) and set your targeting options to reflect this.
How do brands use Promoted Tweets?
Since Promoted Tweets are meant to increase audience reach and engagement, it only makes sense for brands to use them to increase post-click landing page traffic, lead generation, sales, and brand awareness as well.
One excellent and very common way to use Promoted Tweets to drive Twitter landing page traffic is to attach Twitter Cards to Promoted Tweets. First, let's take a quick look at what Twitter Cards entail. Then, we'll examine some real-world examples of how brands have used Promoted Tweets and Twitter Cards.
There are many types of Twitter Cards, all of which serve a specific purpose. One specific type of Twitter Card is the Website Card, best used to increase website and post-click landing page traffic. Website Cards feature an image, related tweet copy, and a clear call-to-action (usually in the headline), like this: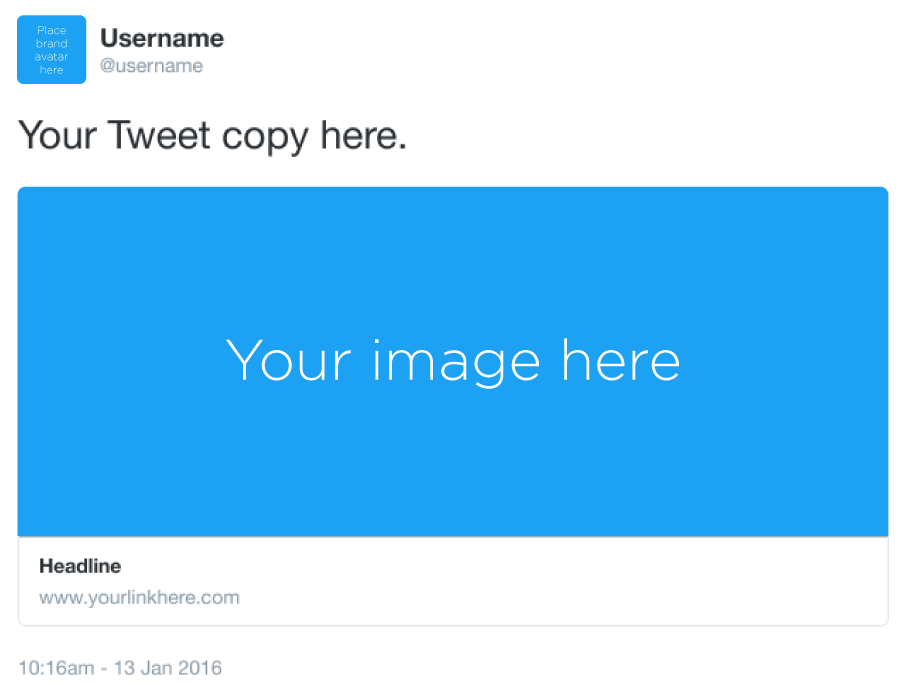 As seen here, Hulu uses a Twitter Card with an embedded video ad to offer a free Hulu subscription for one month. Attached to the card is the video and the link to this post-click landing page to sign up: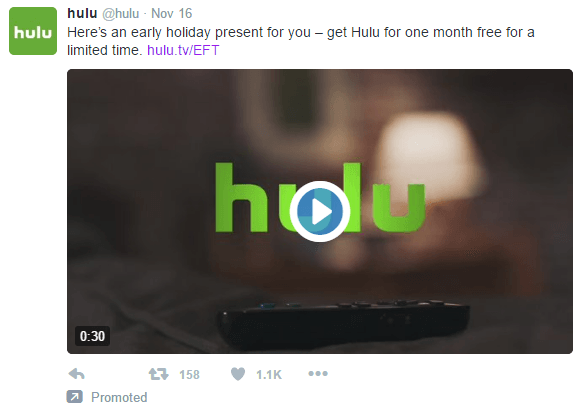 Ancestry is another brand that has used Twitter Cards, but they used the card below to link to this blog article: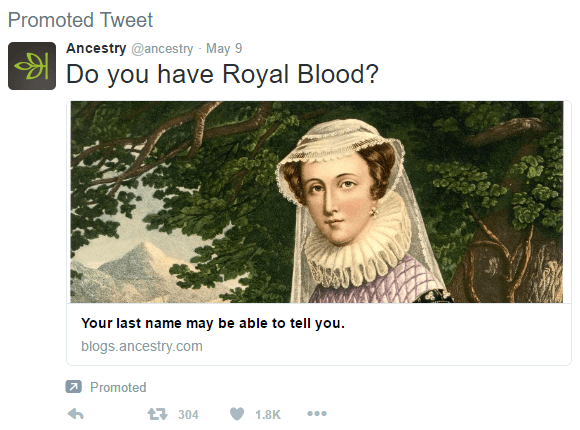 The pros and cons of Promoted Tweets
Before going all in with Promoted Tweets, here are some things to keep in mind:
Pros
Promoted Tweets are usually less expensive than other paid advertising options because Google and other search engines are more saturated with ads than Twitter.
Promoted Tweets increase reach and drive traffic to your website and post-click landing pages, which in turn, increases lead generation and sales.
You can choose a target audience for your Promoted Tweets, which you can tailor your ad message and post-click landing page experience to be consistent and relevant to them.
Promoted Tweets appear on mobile Twitter timelines as well, which amplifies your reach even more.
Regardless of the device used, Promoted Tweets are paid for only when a user engages.
Promoted Tweets simply offer increased interactivity level with their audience, as viewers can still like the Tweet, reply to it, retweet it, and/or click the link included, just like a regular Tweet.
Cons
Although you can choose a target audience for your Promoted Tweets, Twitter ultimately has the final say in who sees your Tweets. Therefore, your Promoted Tweets may end up in the feeds of people who are uninterested in what you're trying to promote.
Brands may receive negative comments when Promoting Tweets, which will be seen by more viewers since reach is increased.
How Promoted Tweets have evolved
2010: Promoted Tweets are first introduced, with a mission to provide more relevant targeting opportunities with less intrusive ads.
2012: The first Twitter Card became available, followed by a gradual roll-out of all of the various Twitter Card types. The introduction of Twitter Cards allowed advertisers to include videos, images, and links in their Promoted Tweets, which in turn, helped drive lead generation.
2013: Conversion tracking was introduced, making it possible for marketers to determine which Promoted Tweets drove specific actions and delivered the most return.
2014: Objective-based campaigns became available, allowing marketers to choose what their advertising goals were and what they were willing to pay for each desired action. This made Promoted Tweets much more cost-effective, as marketers now only had to pay when a user completed the desired action.
2015: Quick Promote was launched. This shortcut to promoting tweets gave marketers the ability to buy Promoted Tweets in just a few simple steps (see below).
How to set up Promoted Tweets
Twitter provides its users with a number of different ways to set up Promoted Tweets — from your Twitter profile, from the Tweet activity dashboard, your iOS, or Android device. Take a look at the Quick Promote process:
Step 1: Set up a Twitter Ads account, if you don't already have one.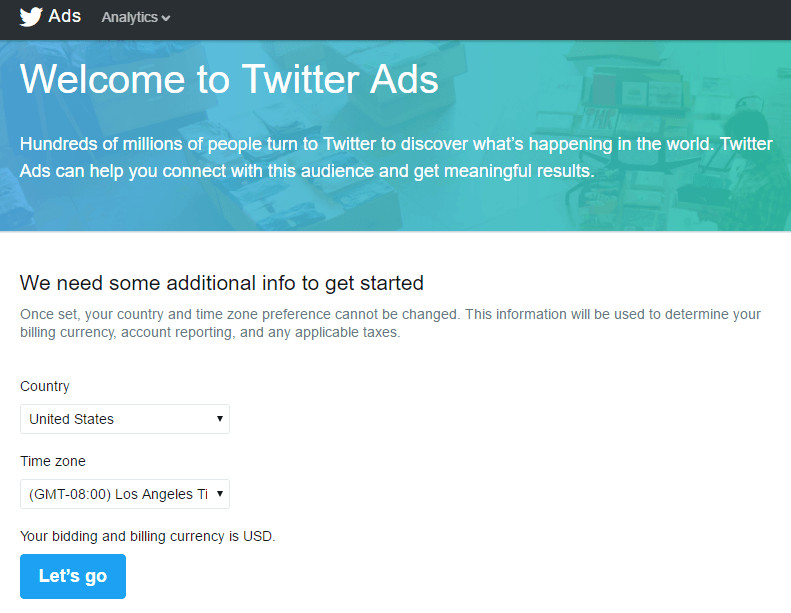 Step 2: Sign into your Twitter account and visit your profile. Or you can choose to visit your Tweet activity dashboard if you prefer.
Step 3: On your Twitter profile page, or the Tweet activity dashboard, select the Tweet that you want to promote and click "Promote this Tweet." Once you do that, you'll see something similar to this: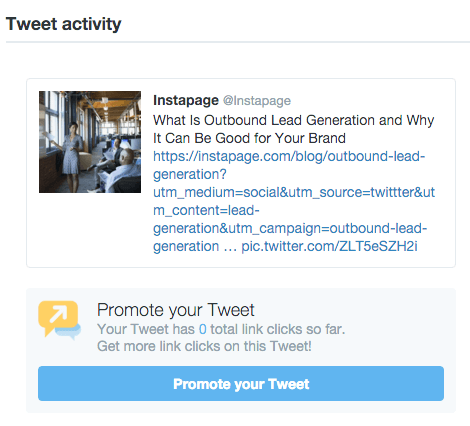 Step 4: Once you click "Promote your Tweet," simply confirm the location you wish to target, your budget, and the credit card on file. (During this step, an estimated amount of engagements will be displayed for each budget amount choice.)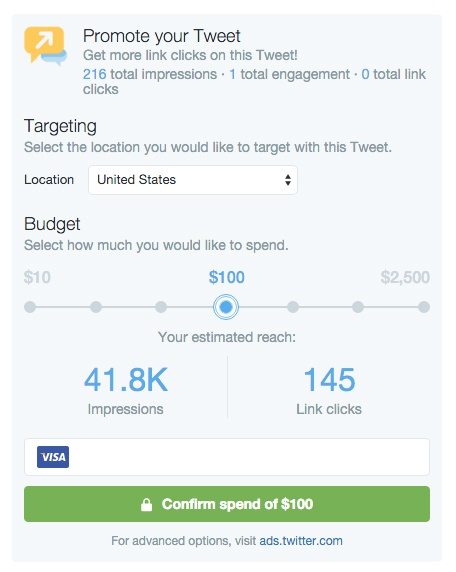 Step 5: View your Promoted Tweet results at any time, either by clicking "View analytics" on any of your Promoted Tweets on your profile or by logging into your Twitter Ads account. You can also pause or edit the campaign at any time by visiting the Twitter Ads campaign dashboard.
It's time to set up your Promoted Tweets
Promoted Tweets can be an easy method to generate traffic, leads, and sales for your marketing campaigns. As with any ad platform, make sure you're targeting the right audience and monitoring the performance of the campaign. Setting up Promoted Tweets is only half of the equation, though.
To convert your Twitter ad traffic, your best bet is an optimized post-click landing page because they're designed for conversion — focused on your campaign's offer. Sign up for an Instapage Enterprise demo today.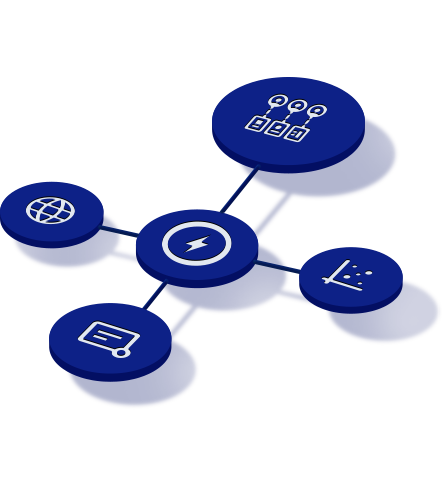 See the Instapage Enterprise Plan in Action.
Demo includes AdMap™, Personalization, AMP,
Global Blocks, heatmaps & more.