Research post-click landing page software and you'll often find that companies like to boast a drag and drop editor and templates to ease the post-click landing page design process. Today, marketers have come to expect those kinds of features and functionality so there is nothing unique about them. Instapage was established from the beginning with that kind of functionality as the foundation, and we've expanded our platform ever since to be highly customizable and designer-friendly with each passing year.
No other post-click landing page software providers can boast these designer features:
Keyboard shortcuts
Custom fonts
In the past year alone, we've introduced every one of those enhancements to our customers. So, when we say that our post-click landing page templates and our builder is 100% customizable, we absolutely mean it.
In our continuing mission to make the post-click landing page design process the most designer-friendly, we're excited to share two new announcements with our builder.
What's new with these designer features?
Builder is now 2560 pixels
Unless you've sat in front of your monitor and counted our builder's pixel width, you wouldn't know that the editable area is exactly 960 pixels. All you probably knew was that the editable area was limited to the space between the dotted lines: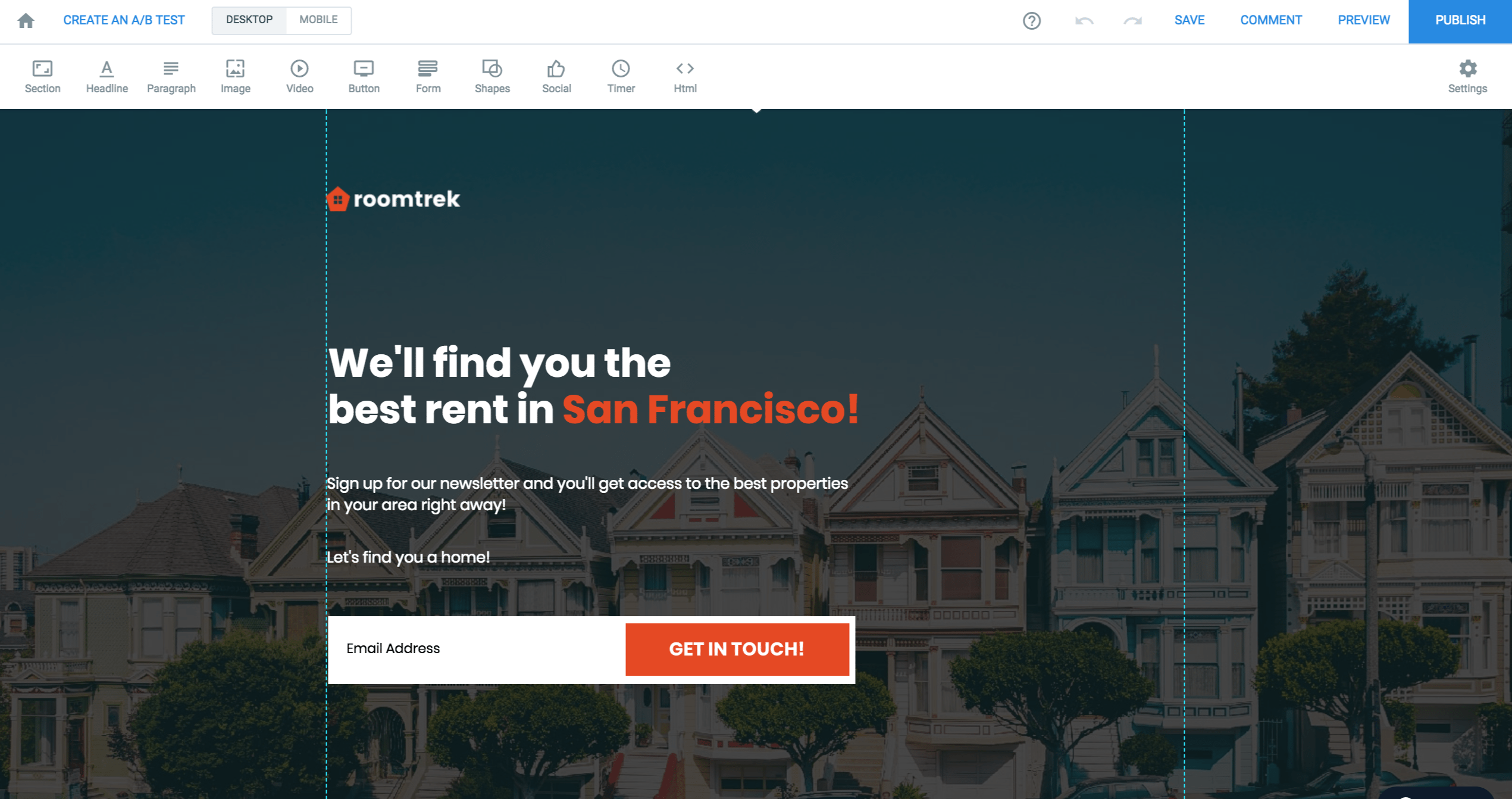 That's all changed because we expanded the builder to 2560 pixels! Now you can place elements outside the dotted lines. The dotted lines still exist, but you're not restricted to that area. Now you have even more freedom and flexibility during the page creation process:
SVG file uploads
Until now, the Instapage image file database only accepted PNG, JPEG, and GIF file types. While good, these file types can hinder page load speed, which is a significant factor in post-click landing page bounce rates and is known to lower Google Ads Quality Score.
SVG files (Scalable Vector Graphics) help eliminate those issues because they are an XML-based vector image format — loading much faster than raster images (e.g. PNG, JPEG) because the format is merely code (smaller file sizes). Plus, as vector files, these images are razor-sharp no matter how big you wish to scale them so there is no pixelation.
Starting today you can now upload .svg files into the Instapage builder when creating your post-click landing pages (this includes .svg animated file types). Unlike raster images like .png or .jpeg files, vector images deliver sharp results at every resolution and zoom setting, which makes them perfect for icons and logos. Ultimately this means you have increased flexibility to resize images as needed, enjoy a more efficient design process without having to import more images, and of course, faster load times.
Enjoy even more flexibility
Whether you decide to create from scratch or start with a template, marketers can experience a completely customizable builder to suit any design style. We are confident the expanded builder and supported .svg file type will offer more flexibility and fewer limitations during your post-click landing page creation process. Sign up for an Instapage Enterprise demo today.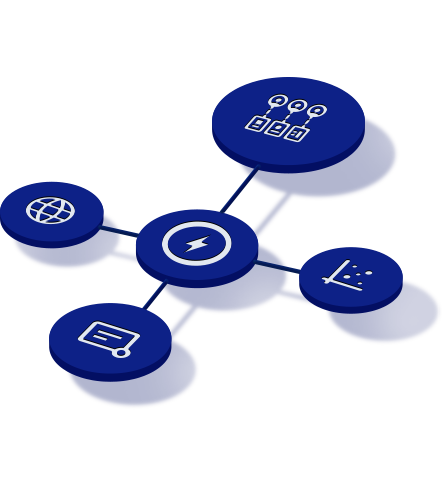 See the Instapage Enterprise Plan in Action.
Demo includes AdMap™, Personalization, AMP,
Global Blocks, heatmaps & more.