U.S. digital marketing spend will reach nearly $120 billion by 2021. Let that sink in for a minute.
That's a massive chunk of change! But is it effective? Do marketers think it's worth it?
To find out, we surveyed over 200 digital marketing agencies — particularly those that manage paid advertising campaigns — and put our findings into a digital marketing agency report.
The 2018 Instapage digital advertising agency report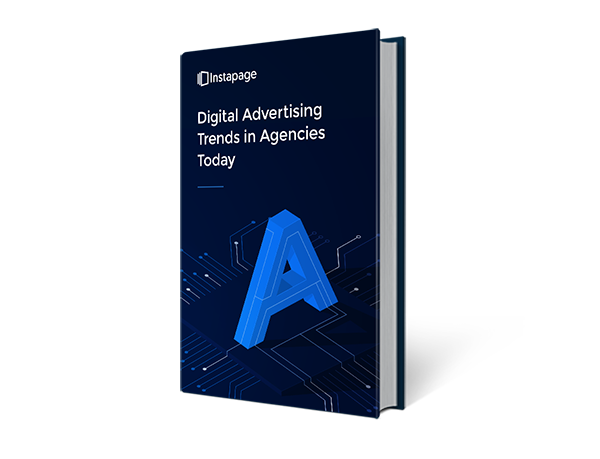 The agency report combines insights into agencies' major challenges, their outlook on industry benchmarks and changing trends, how their clients value performance, and key areas of growth.
Sections include:
The top marketing agency pain points
The primary reasons behind client churn
How much ad spend generates positive ROI
The top innovations in advertising
This article takes a closer look at the first portion of the agency report: the main challenges that today's digital marketing agencies face.
Top marketing agency pain points
When asked to identify their most significant pain points, agencies pinpointed two challenges at the very top of the list: growing their client base and waiting on clients for task responses. Tied for second were increasing revenue per account and internal resource constraints: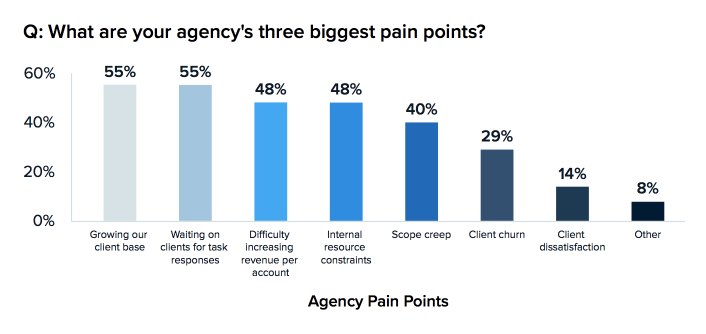 Growing a client base
There are several possible reasons agencies may struggle with acquiring new clients:
They don't have a set process to find new clients. While agencies often start out strong (sending email blasts, buying into a CRM, writing blog posts, etc.), they sometimes lack a reliable, repeatable process covering all touch points.
They're impatient. Some agencies do have a process in place, but they don't give it a chance to run its course. They give up too quickly when prospects aren't immediately interested, when in reality, it takes 7 to 12 touches on average to break through.
They have ineffective positioning. Without solid positioning, agencies could be targeting the right prospects, but those prospects don't see the value in what they're offering, and therefore, don't see the agency as a good fit.
One of the most common mistakes marketing agencies make is providing an incomplete package. This way, you could easily annoy your clients. To stand out, offer marketing services that other agencies don't typically provide, including post-click landing page copywriting, design, A/B testing, and conversion rate optimization.
Waiting on clients for task responses
In addition to becoming impatient when prospective clients don't hop on board immediately, agencies get impatient waiting for clients to respond to tasks. While agencies face time-consuming bottlenecks in the client review process, they sometimes have to wait weeks for approval or to get any other response. This is because agencies tend to spend 25-40% of their time on a project, but clients usually devote only 5-10% of their time on it.
To deal with this frustration, HubSpot recommends an empathetic approach to client communication: be clear about your needs, schedule follow-up meetings, and always create a backup plan when clients don't respond on time.
Increasing revenue per account
Convincing an existing client to spend more money can also be a challenge. In fact, the majority of new client pitches end in a loss. This can be extremely expensive and taxing on employee resources, which is likely why fewer agencies favor Agency of Record opportunities, and why project "sampling" is becoming more common.
In 2016, only 20% of agencies reported that they operate on a per-project basis, and our recent findings showed that 44% of agencies prefer operating per project: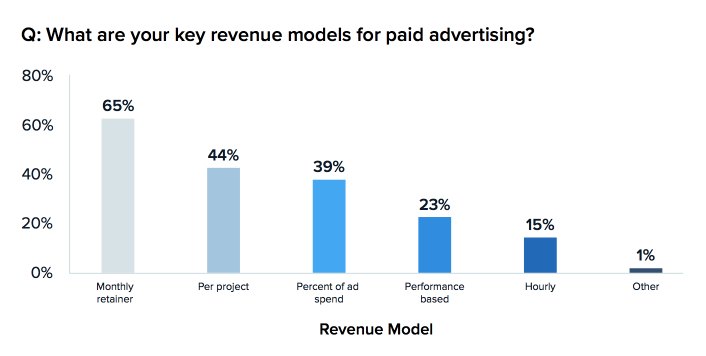 Internal resource constraints
Constraints with internal resources often stem from lack of internal alignment. On a macro level, the entire company must align around the brand and its value proposition. On a more granular level, all agency employees must align around details like company culture, incentives, sales, CRM, and technology use.
With lack of internal alignment, different departments (like sales and marketing) are often pitted against each other, competing for the same budget. Naturally, this puts constraints on internal resources and leads to subpar productivity.
Additional pain points
Scope creep
Nearly 40% of agencies exceed their budgets because of scope creep. When you're constantly providing excess revisions, it eats away at your profitability and sets unrealistic expectations for clients. It also means less time for your agency to expand.
Many agencies blame clients for scope creep; however, it's actually in your control to prevent it. Although providing good service to your clients sometimes requires going above and beyond, there's a fine line between that and giving away your services for free. To avoid blurring the lines, set strict limitations and boundaries around what you will and won't do for clients. Create thorough scope documents detailing both the project and processes, with a clearly outlined ripple effect of what could happen if one piece of the project is delayed or altered. Clients need to know what they can and can't expect from your agency, or you might not see any profit at all.
Client churn
Client churn takes a hit on agencies in two ways:
The revenue lost from the client ending the contract (especially if the initial cost of acquiring that client haven't already been covered by their spending to date)
The marketing costs involved with replacing that client
To retain clients who could potentially abandon your agency, marketers and retention experts must be able to do two things: use churn analysis to predict who could leave, and identify which marketing actions will have the greatest retention impact on each particular client. Arming yourself with these two key components can reduce client churn significantly.
Client dissatisfaction
Employee turnover is impossible to avoid completely in almost every agency, but one way to minimize it is account management. Without a quality account management team and skilled account managers, you risk neglecting the client, which means client retention is always in jeopardy.
Account managers should always be focused on:
Communicating clearly and transparently with clients
Ensuring campaign execution and overall performance is meeting client expectations
Identifying and overcoming client issues for maximum client retention
Upselling and cross-selling services
Get more inside the agency report
Digital marketing is always evolving and clients are constantly expecting more and more from agencies. At the same time, unfortunately, digital marketing agencies struggle with a number of pain points, from growing their client base to increasing revenue per account.
With billions of marketing dollars at stake, it was our mission to learn exactly what agencies are struggling with most, and how to best address each of these challenges. To learn more about this, download the Instapage Digital Advertising Trends in Agencies Report today.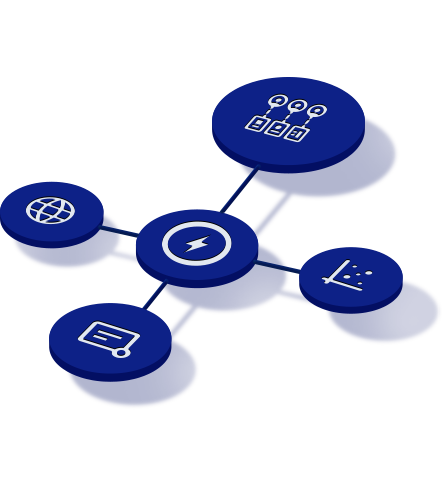 See the Instapage Enterprise Plan in Action.
Demo includes AdMap™, Personalization, AMP,
Global Blocks, heatmaps & more.