Software selection can be a daunting task since all businesses are unique with their requirements. There is plenty of information available on software vendors including landing page solutions and how to select the best ones, but not all of that content is relevant and helpful to every business.
The objective of this article isn't to tell you which software solution is best, or even to promote specific platforms — but to share useful, tangible information for selecting independent software vendors. We'll start with a short explanation.
What is an independent software vendor?
An independent software vendor (aka ISV or software publisher) builds, develops, and sells consumer or enterprise software products that operate on at least one computer hardware or operating system platform, virtual machine, and even the cloud.
ISV applications range from basic utility or productivity to enterprise business processes (CRM), enterprise resource planning (ERP), and automation tools. Independent software vendors also specialize in developing and building applications for specific business niches, such as marketing, finance, and education.
Although ISV software is sold as a retail product and consumed by end users, it remains the property of the vendor. So end users are subject to software license limitations, in which software code modification and distribution is prohibited.
The main software vendor categories
There are essentially 9 software categories that every large business and enterprise should have to build a complete advertising stack:
1. Search advertising
These platforms serve paid ads to high-intent search engine users specifically looking for a solution to a problem. Search advertising software allows advertisers to create, manage, and track ads by bidding on keywords relevant to their business and then serve messages on popular SERPs.
2. Display advertising
Display advertising involves advertising through visuals on web pages affiliated with a display advertising network (e.g., Google Display Network). Display ads are found within and around content, such as in the header, footer, sidebar, or in between paragraphs of copy. This type of software helps brands create ads targeting the most appropriate prospects, and track the ROI of campaigns.
3. Mobile advertising
Here, advertisers buy, place, and manage mobile ads, including banner ads, interstitial ads, and mobile app ads — all designed to appear in front of users where they're already spending most of their time.
4. Social media advertising
Social media ads typically appear in sidebars and natively in users feeds while they're using a platform. However, software in this category also allows advertisers to target users when they're not using a particular platform.
5. Cross-channel advertising
Cross-channel advertising means distributing paid messages across a variety of platforms and channels (search, display, social, etc.), while also providing a consistent customer experience. Vendors in this category create software that allows advertisers to consolidate all of their ads for multiple platforms into one place. In doing so, they can integrate with demand-side tools that enable purchasing, managing, and tracking of placements across all of those platforms.
6. Video advertising
Video advertising delivers paid marketing messages in a way that text and image ads don't allow. Video ads include explainer videos, introductory videos, video testimonials, video case studies, and more. This type of software helps advertisers create, edit, and place branded videos, both in-stream and outstream.
7. Demand-side platforms
Demand-side platforms allow for the purchase of impressions from internet marketplaces that offer ad inventory on publisher websites. Here, software vendors sell products that enable businesses to bid in real-time for the most high-intent prospects.
8. Data management platforms
Data management platforms enable you to store valuable information about leads and prospects (like cookie IDs) that you've tracked and collected. Having this information on hand allows you to create targeting segments much easier.
9. Post-click optimization
Post-click optimization is the process of creating the most personalized, optimal experience for a prospect after they clicked your ad. It is an emerging category and just as important as pre-click optimization because the post-click landing page is where the conversion happens. Factors like message match, a 1:1 conversion ratio, and a compelling headline all work together to convince visitors to fulfill your conversion goal.
For additional information on each of these categories, refer to The Advertising Stack to Power Your $1M+ Ad Spend: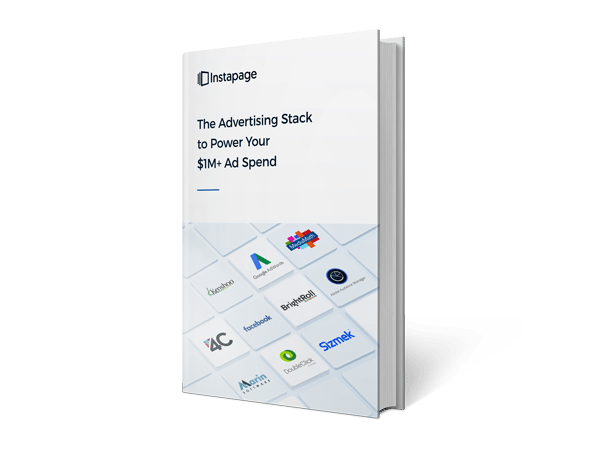 Vendor management software
Vendor management software is ideal for managing your vendors — integrating their requirements, expectations, and work into your organization to help everything run smoothly.
Some of the main benefits of an effective VMS solution include:
Ability to better oversee and manage vendors and their work
Enhanced security and compliance management
Paper trails and tracking in case of an audit
An easy and convenient means of communication
Increased risk and compliance assurance
The right VMS solution can be the perfect way to help your company work more efficiently, saving time and money by streamlining processes.
How to be confident selecting the right software vendors
Review sites such as G2 Crowd, Capterra, and others are meant to provide customer feedback about various software:


Besides glowing reviews like those, sometimes customers will submit constructive feedback to vendors about an issue or bug in the software. This is immensely helpful because vendors then know of any further modifications to complete before the feature is used on a larger scale. So how do software vendors correct flaws in their software after it has been distributed?
Many companies will release a beta version of a new product or feature to select customers. When users submit feedback about any bugs, the developers address them before mass release.
Even still, how can you know if those vendors are a good fit for your business? In addition to reading popular website reviews, here are some other ways to be sure:
Identify what you really need
Many vendors are too strongly focused on what they want to sell, and not focused enough on what the customer actually needs. That's why it's important to know your exact business requirements before going into your vendor search. Steven Lowe, founder/CEO of Innovator LLC provides some context:
Know what you want first… If you know what you want, ideally separated into a must-have list and a nice-to-have list, it will be much easier to figure out if any given solution fits your business--and to resist 'shiny' things.
Verify the vendor's credibility
When evaluating various software vendors, it's critical to look into their background and credentials for assurance. Consider things such as: How long have they been in business? What do their current customers have to say about them? Are they growing or downsizing? Do they have partner certifications relevant to the solution you're looking for?
Consider their level of customization and scalability
As companies expand, their software should be able to scale accordingly, so it's smart to ask vendors about their software's level of customization and scalability. How are their updates and upgrades managed? Will the software and its updates easily integrate with your existing systems? Malcolm Cowley, CEO of the Performance Horizon Group, says:
The last thing CIOs and other technology decision-makers want to be faced with is the need to re-evaluate and invest in a new solution two or three years down the road, when the existing system can't handle the company's emerging needs.
Ensure there are no additional costs
Vendors may slip additional fees into your contract without you knowing. Fees for in-person training, document management services, setup, annual maintenance, etc. can all add up to more than you were initially quoted. Watch out for these when reviewing the contract before signing. Also look for provisions allowing the vendor to increase fees throughout the contract.
Find out if the vendor is accessible and cooperative
Some vendors may have very strict and limited availability, so be sure to look into how readily available the vendor's staff is, and how willing they are to work with your schedule and requirements.
How and when can you reach somebody, by phone or email 24/7, or only email during certain hours? How flexible and cooperative are they if you need assistance outside of scheduled contact hours?
Ask about a free trial to test for ease of use
Before committing to a new software solution, be sure to test the waters. Ask if they offer a free trial so you can test features, benefits, usability, etc. During the trial, ensure the software contains the features and functionality you need to be the best fit for your company.
Negotiate your contract
There are multiple factors to consider before signing the contract. One is key performance indicators. Sanket Naik, Vice President of Cloud Operations and Integrations at Coupa offers his advice:
By putting KPIs in place upfront, both parties will know what needs to transpire to make the software implementation a success...

In terms of cost, there's usually some room for negotiation, and sometimes a dramatic price reduction may be possible. Finally, confirm that you ultimately own the data. There's a chance you may eventually want or have to leave your vendor.
Jon Lincoln at etfile warns:
Some vendors try shady tactics by holding your data hostage or charge an exorbitant amount to sway you from leaving.
So before signing any contracts or licensing any software, find out exactly what happens to your data if you leave.
Selecting the right software vendors is paramount
Software vendor selection can be a stressful, time-consuming process, but it doesn't have to be. Take your time, conduct thorough research, keep the end goal in mind, and you can find a great vendor to help achieve your goals. Refer to the ebook below for additional guidance building your stack.
In the end, it all comes down to conversions and sales. What happens post-click is just as important as the pre-click stage. By optimizing the post-click landing page for all your campaigns, you will avoid your time, budget, and efforts going to waste. Perfect your entire campaign from ad to post-click landing page with Instapage — the most robust post-click automation platform. Sign up for an Instapage Enterprise demo today.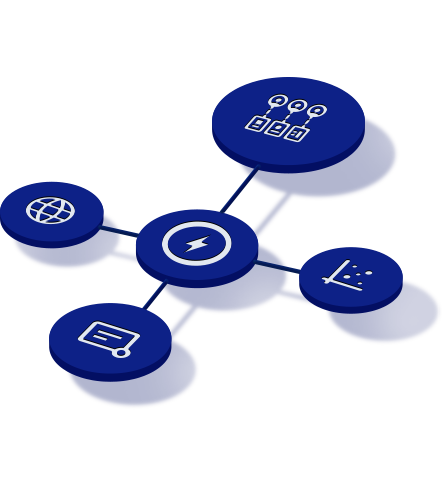 See the Instapage Enterprise Plan in Action.
Demo includes AdMap™, Personalization, AMP,
Global Blocks, heatmaps & more.