At Instapage we love seeing our customers generate leads and revenue, as much as we love seeing them make a positive impact on their communities. That's why we were excited and appreciative when the San Francisco SPCA made Instapage their post-click landing page solution. And, when they created a campaign using our platform for a one-of-a-kind pet adoption event in the heart of San Francisco, we were elated.
An event post-click landing page is the driver that converts online visitors into attendees. For a non-profit, this is critical since they depend on community help to meet donation goals and accomplish their missions. Instapage was able to serve as both the post-click landing page solution and the community's access point to engage with the SF SPCA and their animals.
Plus, everybody loves puppies!
The SF SPCA's first pop-up event
The SF SPCA is one of the world's largest and most respected animal welfare organizations. Established nearly 150 years ago, the organization has been committed to saving and protecting animals, providing for their care, advocating for their welfare, and enhancing the human-animal bond.
The SF SPCA organized a month-long pop-up where the local community could play with, cuddle, and adopt animals, as well as donate to the organization. As a non-profit, they would need to draw large crowds throughout the month in order achieve their donation and adoption goals.
In comes Instapage.
The SF SPCA adds Instapage to their strategy
The SF SPCA typically promoted details for their onsite events via their website, social media, and other local advertising. This event was different, as it was located away from their adoption centers and therefore required additional marketing methods to drive optimal attendance numbers.
Given the unique nature of this event and the need to draw bigger than usual crowds, the team deployed a personalized, on-brand post-click landing page with clear persona messaging and built a digital strategy centered around it. The marketing team heavily promoted the page through social, email campaigns, and digital ads. This new strategy paid off better than expected.
Success with Instapage
The SF SPCA found a deeper value with Instapage beyond its advanced design capabilities and saw that the solution enabled the team to expand their marketing activities. Not only did the marketing team draw a high number of visitors, donations and adoptions, they also generated a record number of corporate sponsorship leads for the organization.
John Karlo Torres, Digital Marketing Strategist at the SF SPCA, explains:
Instapage helped us reach a level of engagement that goes beyond what we've seen in previous years. With Instapage, we were able to maximize our lead generation efforts, and now we have a much larger rolodex of people that we can reach out to for both donations and adoptions.
The SF SPCA's results
Rather than depend on their homepage, the SF SPCA utilized Instapage to deploy a successful digital marketing campaign:
152 corporate sponsorship leads
17,023 webcam views, with 224 total viewing hours
26,092 unique post-click landing page visits
Equally impressive, the pop-up event contributed to 38% of the SF SPCA's total adoption donations that month. Plus, the SF SPCA was able to direct much of the event's overflow traffic to their locations in the city, resulting in 375 adoptions. Furthermore, the month of the pop-up event was record-breaking for adoptions.
Promote your event like the SF SPCA
The SF SPCA deployed a standalone post-click landing page that seamlessly tied to their event and ultimately brought in animal lovers from all over the Bay Area, drove donations, and generated a record number of leads. So the next time you're promoting an event, take a cue from the SF SPCA and create all of your pages with Instapage.
Always connect all your ads to personalized post-click landing pages to lower your cost per customer acquisition. Start creating your dedicated post-click pages by signing up for an Instapage Enterprise demo today.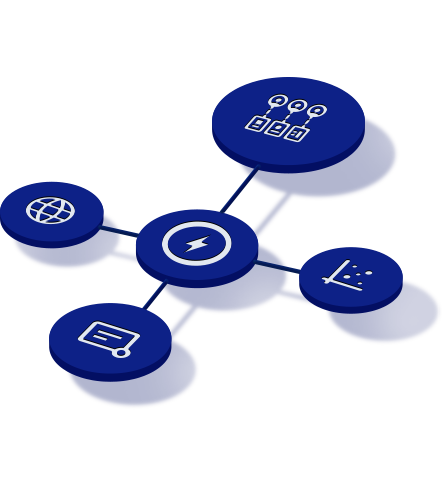 See the Instapage Enterprise Plan in Action.
Demo includes AdMap™, Personalization, AMP,
Global Blocks, heatmaps & more.