Many digital marketers think of search engine optimization (SEO) and Pay-Per-Click (PPC) campaigns as polar-opposite strategies.
Though there is some truth to this idea, it helps look at SEO and PPC as two sides of the same coin—search. If you maximize both strategies and use them to aid each other's cause, you'll achieve more success with your search advertising. The results? More brand awareness, ad clicks, and eventually more advertising conversions.
Today's post will explore 6 tactics that SEO pros can learn from PPC experts to skyrocket their search campaign results.
Analyze user behavior to identify promising pages
When done correctly, paid ads can bubble up to the top of the first page and are very likely to earn clicks, regardless of your organic rankings.
Clicking on highly relevant ads and finding what you were looking for on the other side results in better user behavior metrics—lower bounce rates and longer session durations send out positive signals to search engines. Google Ads helps you track conversions and set up bidding for a more profitable campaign.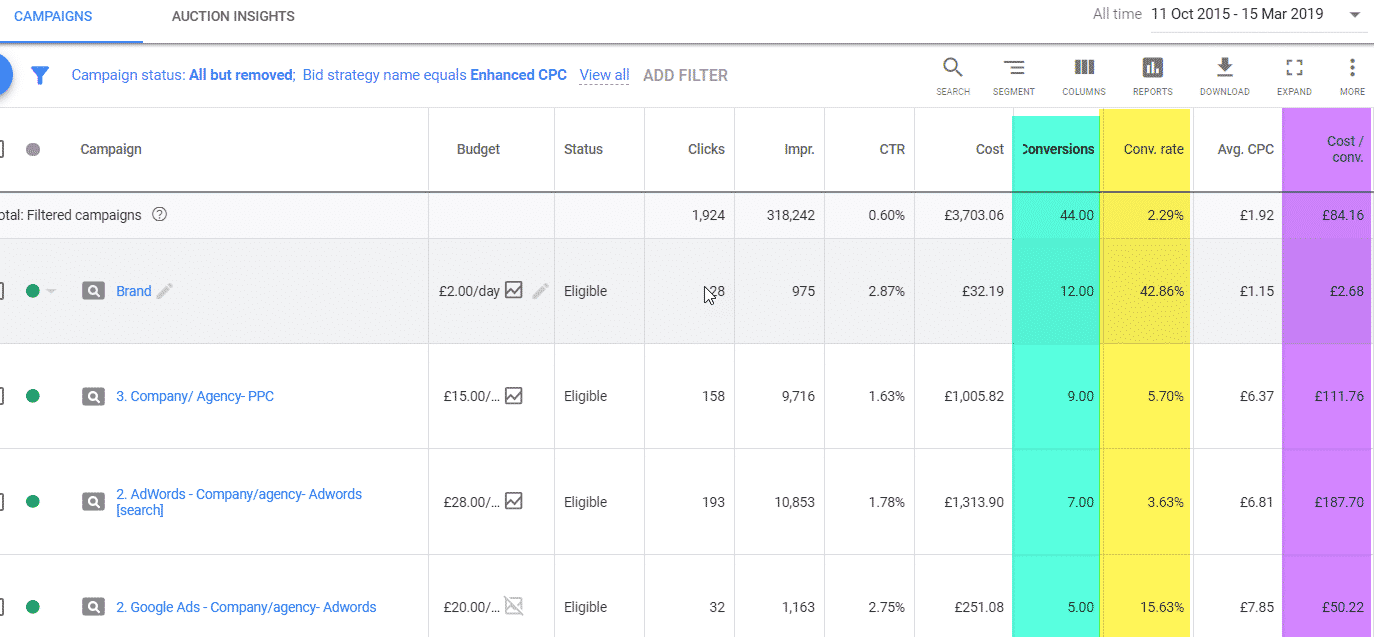 Let's say you placed a PPC ad promoting a new smartphone on another site's sidebar. When people click your ad, they should see a landing page specifically designed to promote the advertised smartphone—not your homepage or general category page. Sending hot leads to the wrong page will lower your conversion rate.
Use the same logic in promoting content via SEO when creating pages that target specific keywords. You must drive people to pages that push them further down the conversion funnel. The user's initial search intent is a critical factor in SEO and PPC. Can you provide searchers with what they're looking for on your website based on the entered search query, or will they bounce?
Inform organic content strategy through top PPC ads
While you're waiting for results from your organic campaigns, best practices suggest you take advantage of PPC to test out and optimize your SEO campaign content.
For example, The New York Times runs A/B tests on the headlines that appear on its homepage. Every 30 minutes or so, they show different headlines to readers to see which one attracts more clicks. On average, almost 29% of NYT articles run multiple headlines, with some articles using up to eight heading options before choosing the winner. As a result, A/B-tested NYT articles are 80% more likely to rank on the most popular article list.

Besides testing titles and headings in meta titles and descriptions to boost the CTR, you're also at liberty to experiment with meta descriptions and page content through PPC campaigns to understand how your audience reacts to your content.
Boost SERP brand awareness
The primary purpose of Google Ads is to send people to a dedicated landing page which promotes the offer highlighted in the ad. Ideally, people will click your ad (that could be targeting competitor keywords), get redirected to a dedicated landing page, learn about your offer, and click the CTA button. All this makes for a consistent brand experience. According to Forbes, consistent brand presentation across all platforms could boost revenue by up to 23%.
The idea is that if people noticed your brand once, they would be more likely to click on your organic search result—preferring you over your competitors. For example, when searching for email marketing software and marketing automation platform Moosend, you'll see the following Sendinblue ad above the Moosend search engine result:

This result shows that Sendinblue has outbid everyone else, including Moosend, for Moosend's branded keyword.
To avoid being in the same boat as Moosend, you need to crank your search engine reputation management efforts up a notch by setting up a PPC campaign. That way, besides organic results, you also get featured among the first paid ranking spots when someone runs a search for your brand on Google. This tactic will help you protect your branded SERP from competitor invasions.
To help you boost SERP brand awareness, try to expand the list of brand keywords to target in campaigns by doing keyword research, selecting keyword suggestions, and keeping track of organic and paid keyword rankings. While browsing
the SE Ranking tool, you also can get more insights by analyzing the performance of the keywords in competitors' paid campaigns history. It's just a matter of finding the best-converting copy to use.
Test regions and local markets
When companies expand their market to another country, advertising helps them better understand the gaps they need to look for, gain info about the country's audience, quickly test selected regions, and understand growth and expansion opportunities.
By using PPC ads in local searches, you can increase local leads on your website.
An effective way of doing this is using PPC campaigns to determine the ROI you will get by targeting a new region with your keywords. Let's say you want to target several cities in the United States. Through the power of PPC campaigns, you can easily run a few tests to find out which city has the highest level of competition (e.g., the most expensive search queries and high CPC) and which location brings in more leads and sales.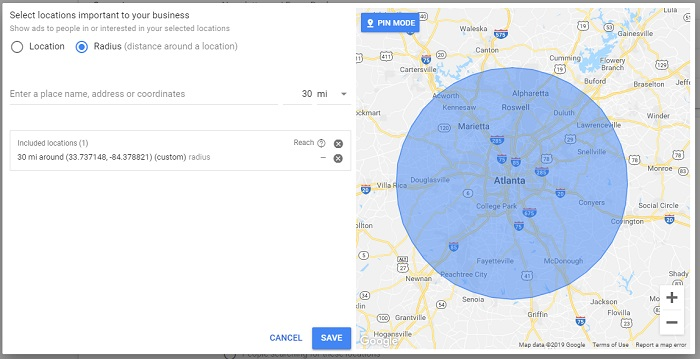 Nurture past visitors through PPC remarketing
One aspect of PPC that SEO isn't capable of doing is remarketing—targeting people who have already interacted with you on your website, social media pages, or email.
Getting quality organic traffic through SEO is no easy task by any means. It can easily take months or even years of your valuable time to start ranking a page at the top of a SERP for a specific target keyword.
Here is where you must turn to PPC remarketing for help. Once your past visitor is ready to buy, be it on their second or 10th visit, you want to ensure you come to their mind. So, naturally, you send them a little reminder of your existence by setting up ads on Google, Facebook advertising, etc. You can accomplish this with Google services or tools like AdRoll and ReTargeter, which will make it easier to stay on the top of people's minds with your potential customers.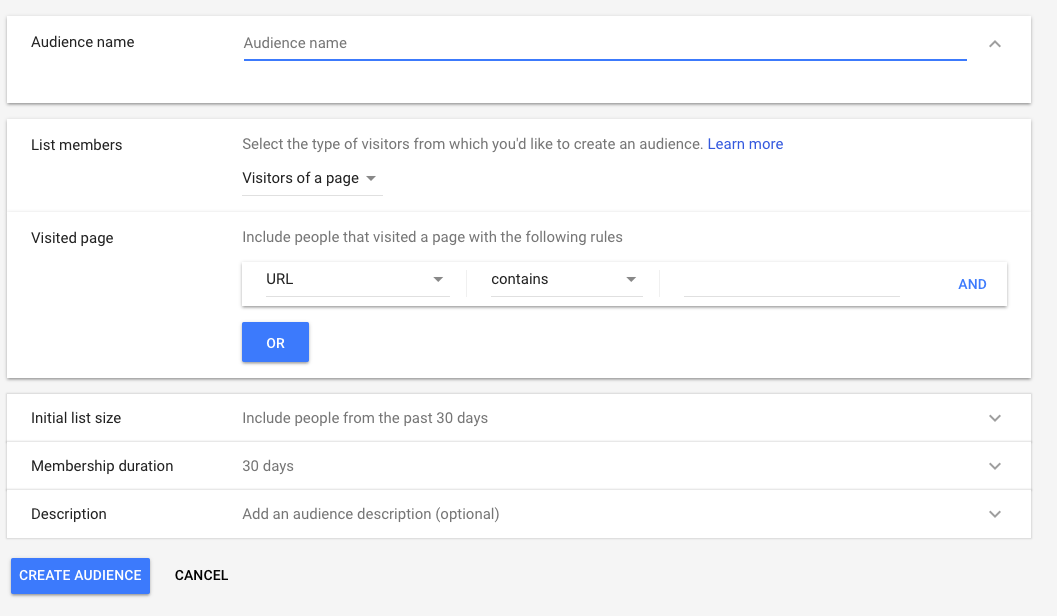 For example, you can set up a campaign to target people who visited your site in the past 45 days. In this campaign, you could offer a 10% discount on the next purchase—or, if the shopper left something in their cart, give them a friendly reminder that they forgot to complete their purchase.
Plus, given the popularity of social media, you need to have your retargeting campaigns set up and ready to show ads to people who looked at your offering or left something in their shopping cart.
Optimize landing pages for users and search engines
SEO and PPC have one common element that plays a determining role in the success of practically any digital marketing campaign. I am, of course, referring to landing pages that help drive targeted traffic to your website, then generate sales and leads.
Whenever your PPC ads or organic listings get a click, you ideally want the visitor to convert. That's why you must focus on optimizing your landing pages for people and search engines alike.
When optimizing, don't lose sight of the overarching goal of selling your offer. Your page could provide all the relevant information in the world, but if people don't take the desired action, it will be a waste of your valuable time and money.
Optimizing landing pages includes tasks like writing customer-centric copy, adding compelling images, speeding up page load time, modifying the lead capture form, and adding a compelling CTA button. Remember, optimized landing pages aren't only crucial to your SEO and PPC campaigns, but also to your overall marketing campaigns.
Final thoughts
It all comes down to this—the higher you rank organically in search, the more visitors will come to your page and complete the conversion action.
However, if you're not getting the inflow of customers you think you deserve, your SEO probably isn't performing as well as you'd hoped, so you'll need to re-approach your digital marketing strategy.