You think you're managing your projects efficiently, but scope creep still sets in. What do you do if you're not earning as much of a profit as you should or dealing with dissatisfied clients?
If your projects are growing out of control due to clients requesting extra work, or maybe the projects require more work than you initially thought, your agency's reputation could be at risk, especially if you're struggling to meet deadlines.
So, what is scope creep and how can it be managed successfully?
In today's article, you'll learn what scope creep is, how to prevent and manage it, and find agency-specific examples of scope creep.
What is scope creep?
Scope creep, aka kitchen sink syndrome or requirement creep, relates to project management and the changes in a project, causing an expansion of the original goals.
In understating scope creep, it's essential to consider what is involved in project scope. Project scope incorporates the planning process, including:
Specific goals
Deliverables to be completed
Milestones and deadlines for each deliverable
Project costs
Team members undertaking each task
External resources required
Anything which occurs outside of the project scope can lead to scope creep.
According to PMI, almost 50% of projects encounter scope creep, while nearly 40% of agencies surpass their project budget because of it.
Scope creep can include subtle changes, such as small alterations and adjustments by the client, leading to extra work, missed deadlines, and projects taking longer than required. If modifications don't result in additional work hours or expense, then it's not scope creep.
The main causes of scope creep in agencies include:
Clients don't understand the importance of their role when creating a brief
Clients fail to understand the complexity of the scope of the project
The agency underestimates the complexity of the project
Lack of client agreement
Unexpected issues arise on the client's side, causing changes in the project to be made
The project scope isn't defined accurately
Mismanaged communication between team members and the client
Lack of involvement with the client
Feedback on milestones/deliverables is delayed
Mismanaged time on the agency's part
Lack of prioritization
The agency not understanding why new requests/changes are being made
How scope creep affects your agency
When scope creep arises, your overall project cost estimations must be reworked, and your profits will likely take a hit. Extra work, hours, and resources require extra funding from your budget as the project cost begins to expand.
If you've estimated a specific number of hours for a project, then additional hours will eat into the time you've arranged for other client projects.
Extra project hours may also mean that you add more billable hours to your invoice — something which your client likely won't be happy with.
Missing deadlines due to scope creep can lead to unsatisfied customers and potentially damage your agency's reputation.
Agency scope creep examples
Scenario 1
A digital agency takes on a project to design a flyer and delivers the first milestone on time.
The client requests changes to the flyer. The alterations are made and the client requests further changes outside the project brief. These changes require extra time and staff resources outside the agreed upon contract.
Scenario 2
A web design agency working on a new website for a client, move to implement the new design but realize that the platform the client uses must be fixed before the design can go live (e.g., the CMS is out of date or does not function properly due to theme or plugin conflicts). This results in extra time and resources needed.
Scope creep is frustrating but it's also a natural occurrence, especially when changes happen due to circumstances outside the client's control. But, if scope creep occurs frequently and causes disruptions to your agency, you need to determine how to avoid and manage it once it sets in.
How can agencies avoid/prevent scope creep?
Knowing how to prevent scope creep will allow you to avoid delays in project work, ensuring your agency turns a profit, delivers work on time, and keeps your clients happy.
Here are a few ways you can avoid scope creep:
1. Provide a project scope document
A clearly defined project scope document should list everything detailed in the planning stage, including a clear brief, deliverables, milestones, costs, deadlines, resources, and tasks: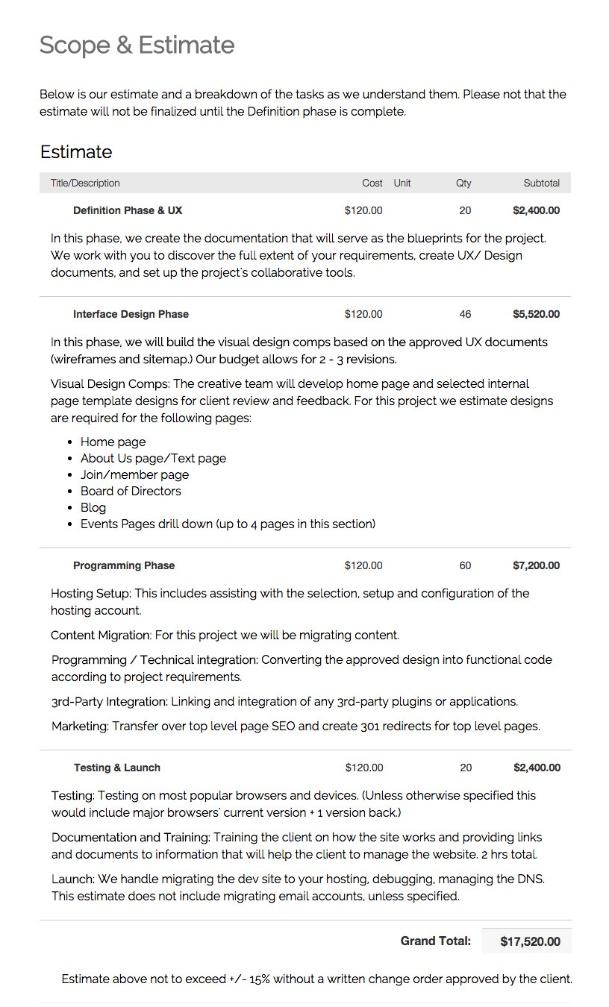 This document should also state scenarios which are considered to be outside the initial project and how these new requests will be managed by the agency.
It's also a good idea for clients to sign an agency contract, to document that both parties agree on the scope of the project.
If additional requirements are made outside of the project scope document, your agency can remind the client that extra hours are billable and will require more time.
2. Manage expectations
Be transparent with your clients before you begin a project. Ask as many questions as possible to gain an understanding of the project in its entirety. If you feel a project will take longer than the client requires, then it's important to let them know before getting started.
Example
Freelance digital project manager Suzanna Haworth suffered from scope creep when working on a web design project being managed by two agencies.
The initial project seemed straightforward. Suzanna would design the website front-end, while the other agency would handle the back-end. However, the other agency didn't account for building a new front-end on top of out-dated code, which added time and effort to make new changes.
The result was a two month delayed deadline, an unhappy client, and a demotivated team, none of which were the fault of the agency or the client.
Haworth recognized, that in this instance, the agency should have initially identified project dependencies on third parties and how these could affect the project scope. This risk-planning can be discussed with the client, so they understand the impact that third-party involvement can have on a project.
3. Manage deadlines effectively
Prioritize your team workload to ensure milestones and deadlines are met. There's always going to be aspects you want to add, but stick to the project scope when completing tasks.
Good team management is essential when meeting deadlines so track task progress and create milestones for completing smaller tasks to ensure everyone is on schedule. Using project management software will help you to track team members and the progress of each project, like Trello or Wrike offer: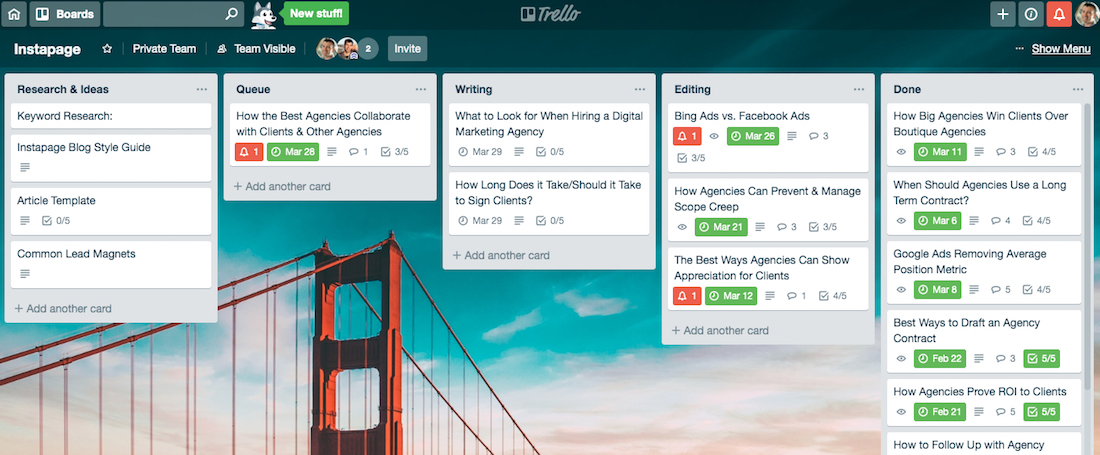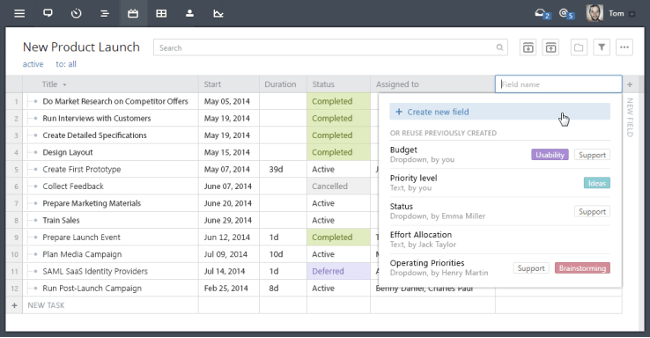 Example
Jawfish Digital tracks everything internally for a given project even if it's not an hourly project: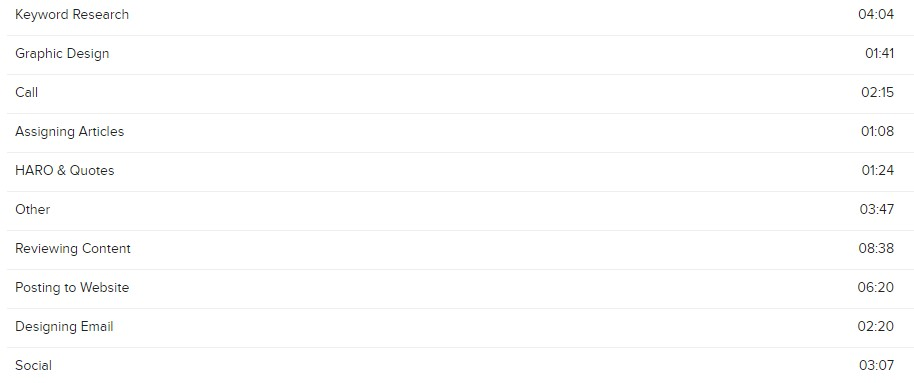 The agency also knows its costs for external resources like paying contract writers or graphic designers. In understanding how long similar past projects take, Jawfish Digital can provide an accurate quote and still turn a profit by avoiding scope creep.
How can agencies manage scope creep if and when it sets in?
Managing scope creep is vital to ensuring you complete a project on time and turn a profit. There are several ways to manage scope creep:
Ask clients if they would like an estimate for alterations
It's important to consider the project type and choose a method of calculation which takes the scale of the project into consideration. If you've calculated your projections with accuracy (and completed a project scope document), you'll be able to complete extra work/hours within the project budget.
For instance, if you're operating under a resources and time approach method of billing, it's important to discuss changes with your client, if requested. This way, they know that additional alterations require extra time and work, and billed separately.
Speak to your team
A project experiencing scope creep is likely to cause many headaches for your team. Briefing your team so they're aware of exactly what's happening and helping them to de-stress will improve motivation. Avoid blaming others or the client. All scope creep situations are learning opportunities, helping you to avoid similar scenarios in the future.
Speak to your client
Communicate with your client at every step of the project journey. Show them the progress you have made and make them aware of any issues arise. Agency success is dependent on being transparent with clients to enhance trust and ensure they're happy with the completed project.
Preventing and managing scope creep
Avoiding scope creep is always going to be a challenge. Projects naturally change throughout their course, and unexpected issues arise.
However, using strategies to prevent it, such as accounting for issues in the project cost, or providing a project scope document will allow you to effectively manage scope creep if it comes up.
Learning how to prevent and manage scope creep is just one aspect of building a successful agency. To discover more ways to grow your agency, sign up for an Instapage Enterprise demo here.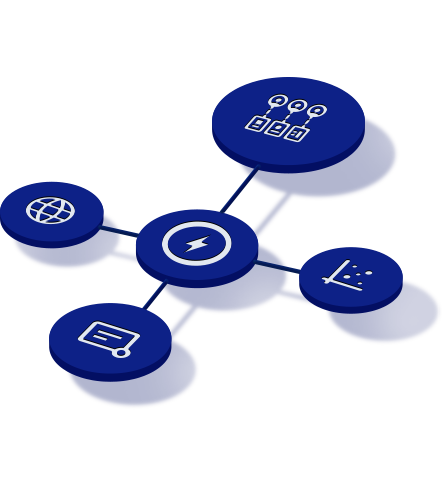 See the Instapage Enterprise Plan in Action.
Demo includes AdMap™, Personalization, AMP,
Global Blocks, heatmaps & more.