Marketing simultaneously to multiple audiences with separate messaging and funnel flows can be tricky and, if done incorrectly, expensive.
This was the case with RealtyShares, who found that marketing to two customer personas using their homepage was not only impeding on their lead generation efforts, but was an ineffective use of marketing and engineering resources.
RealtyShares ditches the homepage
RealtyShares is a real estate crowdfunding marketplace where investors can purchase shares in residential and commercial real estate properties. These shares are offered by real estate operators who are looking to quickly access capital for their projects. Investors can browse different investment opportunities around the country and invest in deals with as little as $5,000.
Because their customer base is comprised of individuals and business entities on both sides of the real estate transaction, RealtyShares needed a post-click landing page solution that would allow the marketing team to deploy and A/B test post-click landing pages that addressed their dual audiences.
RealtyShares scales their Google Ads campaigns
Google Ads is one of the company's biggest drivers of online traffic. And with multiple paid campaigns ready to go live, the team turned to Instapage to maximize their efforts. In a matter of days, the team had 22 Google ad post-click landing pages published and generating leads that could be directed down the correct funnels.
RealtyShares relied heavily on the Instapage A/B testing functionality to ensure that their campaigns were performing well. The team tested each of their post-click landing pages for local real estate markets and found that even the smallest changes had significant impacts. Testing each new page has lowered their customer acquisition by half.
How they discovered a third market
No longer having to depend on their single homepage to reach multiple audiences, RealtyShares expanded their outreach to a previously untapped target.
With Instapage, RealtyShares targeted the lucrative real estate brokers market. The marketing team created a personalized marketing campaign that directly addressed their new audience, with their Instapage post-click landing page at the core of the customer journey. RealtyShares' new customer acquisition efforts increased their leads database by 571%.
Success using Instapage
RealtyShares has achieved a level of success that they would not have found using their single homepage. The team now has 96 post-click landing pages published with Instapage, 22 of which are for SEM campaigns. From these efforts, RealtyShares has already:
Doubled their conversion rate, which cut their cost per customer acquisition in half
Increased their lead database by 571%
Hailey Friedman, Growth Marketing Manager at Realty Shares, explains how Instapage has become such an integral part of their marketing team's efforts:
Instapage is at the core of all of our marketing campaigns because each of our paid channels are sending our customers directly to an Instapage post-click landing page.
Even more, adopting Instapage as their post-click landing page solution has allowed RealtyShares to better utilize marketing and engineering resources. With Instapage, RealtyShares has saved an estimated $190,000 annually by not hiring additional team members.
Market to your multiple audiences like RealtyShares
RealtyShares' progression from homepage to building post-click landing pages with Instapage was momentous in taking their marketing campaigns to the next level.
Read more about the RealtyShares story here. Market to your multiple audiences and amplify your marketing campaigns by signing up for an Instapage Enterprise demo today.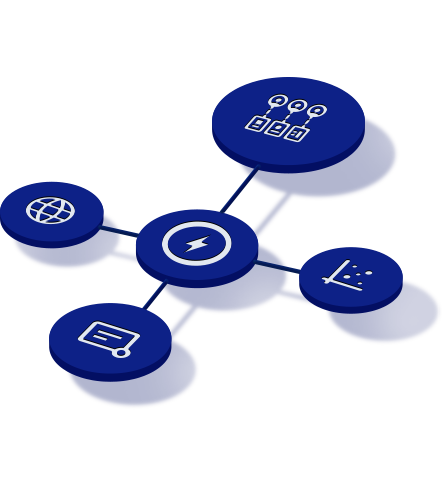 See the Instapage Enterprise Plan in Action.
Demo includes AdMap™, Personalization, AMP,
Global Blocks, heatmaps & more.