Social media is not just about engaging with your audience, promoting offers, and merely having a "presence" on social media. Video can play a fundamental role in all of your social media activities if you do it correctly. You can utilize video on social media to drive sales, get viewers to respond to your brand, and maybe most importantly establish expertise. In this article, we'll explore three types of video that can help you establish authority and showcase your expertise.
Why is showcasing your expertise important?
You have a wealth of knowledge about your industry, and this knowledge is more powerful than you may realize. What may seem like common sense to you can be extremely valuable for a wide array of viewers. And, in this video first world, there's no better way to share that knowledge than through video.
There are three primary ways that sharing your expertise through video can help your business.
You can get discovered more. Sharing videos that showcase your expertise provide an extra vehicle to communicate to and get seen by potential customers. For example, a real estate agent is an expert in buying and selling homes. There is a ton to think about — from staging your home properly to increasing the curb appeal to pricing it right. By posting videos sharing this knowledge, they have the opportunity to reach new homebuyers (or sellers) that are searching Google or YouTube for this kind of information.
It can help you stand out from your competition. Are your competitors using video to share their expertise? Imagine the above scenario, with the real estate agent. If you're looking to sell your home and trying to find an agent to help, who are you more likely to choose between two agents that have the same qualifications, but only one is using video? The agent that has video content that actually shows you they know their stuff, or the agent that doesn't?
It can help establish trust. When you showcase your expertise in a video, it fosters a sense of trust between you and your potential customers. Video gives you an opportunity to tell your story, to provide the viewer an insight into what's important to you, and why you do what you do. That authenticity and transparency are important more than ever when establishing credibility. This is especially important for online businesses that aren't well-known brands yet. Prospects will be more likely to give you their business if they trust you're genuine, experienced, and have proven results.
With all these benefits, there's no reason not to start sharing your knowledge and promoting yourself with professional videos featuring your expertise. Read on to find out how to get started.
3 Types of professional video that establish expertise
Let's take a look at three types of video that are great for elevating yourself and your business.
1. How-to or tutorial video
Teaching people how to do something is a great way to get discovered by potential customers, and to share your knowledge with them. Take this example from boutique floral designer Jill Gaynor of City Girl Flowers. Jill shares her passion for flowers, and floral design expertise, in this video teaching viewers how to create a DIY bouquet of beautiful red roses. To date, the video has been viewed over 43,000 times and has done an exceptional job of promoting Jill's skills that she landed three corporate clients:
Demonstrating your expertise in a tutorial video does not require a long video because if you notice, Jill's video had a very short runtime (1:08). Of course, every product is different, so tutorial videos can't always be this short. But with people's attention span becoming shorter with each passing day, what's most important is you get to the point quickly to keep viewers engaged.
Is there a frequently asked question you get about your business or your industry? Is there a specific topic that you think a lot of potential customers are searching for? Create a video answering their question or sharing knowledge on that subject so that the next time they find it they find you.
2. "About me" or business overview video
A video about you or your business helps explain your 'why' and videos that tell your story in your own words can be extremely effective at establishing credibility.
How did you get started and why do you love what you do? Why should the customer feel confident with you as a service partner or vendor? Video gives you a great chance to make them not only comfortable but confident in their decision to invest in you.
Once the video is completed, it can be showcased on your website's "About" page, Facebook business page, the featured video on your YouTube channel, or anywhere else your customers may be looking to find out more about you or your business.
In the example below, Roberta Perry of Scrubz Body skin care products establishes her credibility by telling the story of how she started her own business and how long she's been in operation. By putting herself in the video, instead of hiding behind her brand, Roberta makes it easier for online prospects to appreciate her story and more likely to purchase from Scrubz Body:
3. Customer testimonial video
Customer testimonials can be one of your business' greatest assets because they demonstrate how your expertise has already worked for others. And, given that 90% of customers indicate that their purchase behavior is driven by customer reviews, it's not surprising that many feel that using video is the #1 marketing technique to solidify your brand in 2017.
There are a couple of ways to create customer testimonial videos. The first is to record your customers talking about you on camera, like The Blessed Bean coffee shop does in Australia:
However, you can still create a customer testimonial video without having customers speak on camera. To do this, you'll need to improvise and showcase your online reviews from highly satisfied customers.
Viên Restaurant in NYC does this by featuring their Yelp reviews, paired with photos of their food and restaurant seating area. Click here to see the video: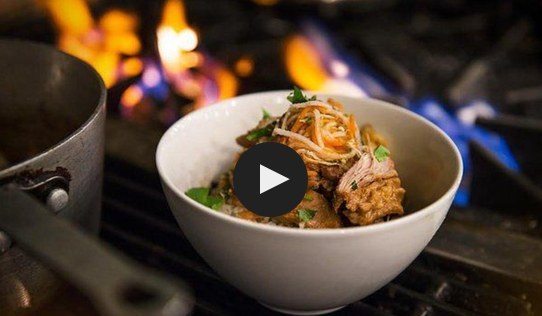 Tips for creating effective videos
To make the best impression and showcase your expertise through video, there are a few things to keep in mind. Following the tips below will help your video reach a wider audience — allowing more people to see your expertise in action.
Showcase your personality
As we saw in the Scrubz Body example, featuring yourself and your personality can go a long way in establishing trust, especially when you're selling products or services online. That's because it's easier for people to put their trust in a brand that showcases the founder or an employee and their story than it is in a company they only know from a company name and logo.
Be clear and concise
This is particularly important when showing viewers how to do a specific task, or teaching them about a specific topic.
Before you begin creating your video; determine what information you want to share, how you'll present it, and the best format for your audience. City Girl Flowers did this well by breaking the process of creating a DIY bouquet into very specific steps with onscreen instructions.
Optimize your videos for search
Your video could demonstrate your expertise, be concise, and feature your great personality. But if nobody can find it online and see that you're an expert on the topic, what's the point? There's where metadata comes in.
When you share videos to YouTube (the 2nd largest search engine, after Google), make sure to add a title, a description, and tags. When preparing these, optimize your videos with keyword terms that people search for. To assist you with this, the best resource is Google's Keyword Planner as it can provide you the necessary research so you can write optimized descriptions.
Start creating your professional video
Over the past month, we've seen how video can help you get your audience to engage and respond to your brand, drive sales, and now establish expertise. Video marketing has been trending up in recent years with no signs of slowing down. That came as no surprise to us when we learned that 78.9% of professional marketers that have used video marketing, say it has had a direct impact on their business.
Clearly, video marketing works.
Use video on your post-click pages to engage audiences and increase conversion rates, sign up for an Instapage Enterprise demo today.
About the author
Megan O'Neill is the Content Marketing Manager at Animoto. She loves video almost as much as she loves helping others use video to achieve goals for their brands and businesses.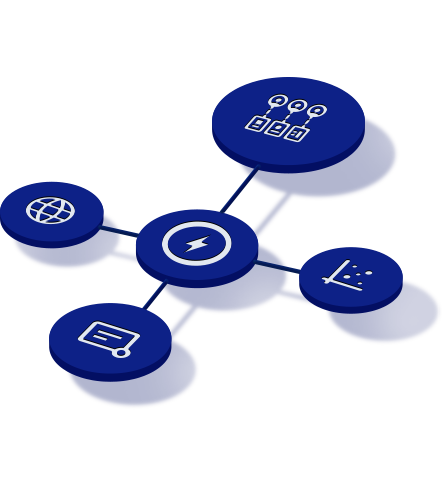 See the Instapage Enterprise Plan in Action.
Demo includes AdMap™, Personalization, AMP,
Global Blocks, heatmaps & more.