Marketers who build post-click landing pages have one goal: lead generation. That and to provide a great on-page user experience — okay, that's two goals.
One side of your pursuit, the lead capture side, is public-facing. It's where you do everything you can to optimize your pages and set yourself up for success.
The other side, or the back end, is the page you create, designed to offer your visitors the best on-page experience.
There's another layer to this conversion cake. An often overlooked layer. That is the builder you use to create the pages that deliver the best user experience and ultimately generate the leads.
That's the part Instapage has been focusing on for the last several months and is the first part of the updates were rolling out to add value to your plan. We've set out to improve your experience as you create each page.
Instapage customers have consistently described our builder as "easy to use" and "intuitive," and it is recognized across the industry as the best of breed post-click landing page builder, but technology changes fast and we constantly strive to improve our product to create more value for our customers.
That's why we've completely redesigned and updated our post-click landing page builder! The new builder is performance-optimized to make it more powerful. It now offers a cleaner, more intuitive user experience, and delivers faster load speeds.
This update includes numerous "under the hood" changes that make the entire platform more adaptable to the ever-expanding demands of today's teams, agencies, and enterprise-sized organizations.
What's new?
As you log in to the builder, the first change you'll notice is the menu bar is permanently displayed across the top. There is also a "Settings" option with a drop-down:

Editing text elements got a refresh:

Integrating forms is cleaner, too:

These are just a few visual changes you will see. It's best if you experience the new builder yourself by creating a new page and/or A/B testing your existing pages.
Instapage Associate Product Manager, Kevin Yang, elaborates on these improvements:
The redesign brings a more intuitive, consistent user experience between the dashboard and builder by unifying a lot of the user interface elements seen in both components of our product. On top of that, we've also made improvements on how functionality is being organized within the builder to speed up the page building process.
Updating our builder is the first of many exciting upgrades and developments we've been working on that will be releasing in the coming months that will add value to your plan.
Key feature of this new Instapage product update
The Instapage post-click landing page builder has been completely redesigned.
Key benefit of this new Instapage product update
The redesign delivers a cleaner, more streamlined user experience in the Instapage builder. Users can now find the tools they need faster, with an interface that's more familiar from other leading platforms.
Main customer challenge and how the product update solves it
Elements in the dashboard worked slightly differently than in the builder.
How the new update solves it:
With the redesigned builder, users will have a smoother and more consistent experience across the Instapage platform.
The refreshed builder is one of many updates to come
The above examples are only a small sample of new updates, we encourage you to try the new UI and experience how fast the builder is. With this update, you'll be creating post-click landing pages faster than ever before. Sign up for an Enterprise demo, and see the updates in action.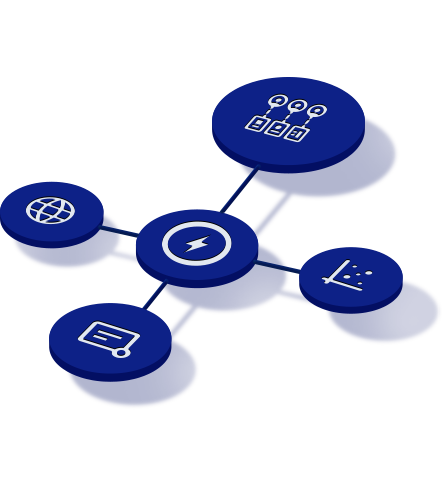 See the Instapage Enterprise Plan in Action.
Demo includes AdMap™, Personalization, AMP,
Global Blocks, heatmaps & more.