Widely circulated research rate shows that search ads only convert at a 3.75% rate, which means about 96% of ads don't convert.
So, even though you may be setting up highly targeted ads and earning a good ad click-through rate, conversions still fall flat:

Why?
Most agencies don't incorporate Post-Click Automation™ (PCA) while running client campaigns.
To go beyond just getting clicks, you must own the post-click landing page and maximize your current ad spend:

How do you own the post-click landing page for your agency? Partnering with an industry leader known for getting results.
The Instapage Preferred Partner Program helps agencies leverage Instapage's built-in products for scalable creation, optimization, and personalization of post-click landing pages (more on this later). By becoming a partner agency, you can differentiate and grow your agency by delivering real results to clients, generating more leads and conversions.
The 3 reasons agencies should join the Preferred Partner Program
The Preferred Partner Program is perfect for agencies looking for a new revenue stream and higher client retention rate. Here are the three reasons why your team should consider becoming a partner agency:
Increase revenue: Referring your clients allows you to earn commissions when the client upgrades to a paid plan.
Differentiate offerings: Expand and diversify your agency offerings by adding post-click automation as a value-added service.
Improve retention: Keep your clients happy by launching and optimizing campaigns faster and deliver more conversions.
The Instapage Preferred Partner Program provides you with:
White glove service to get your agency started
Consulting expertise to help you succeed
Partner training and enablement
Revenue sharing when your clients become Instapage customers
Though the program does offer agencies revenue sharing, it shouldn't be confused with an affiliate program.
How is a partner program different than an affiliate program?
Contrary to the "spray and pray" traffic model of an affiliate program, the Instapage Preferred Partner Program is a true partnership because there is value on both sides beyond just a referral fee.
For instance, a partner success manager works with the agency one-on-one. Instapage provides full training to the agency on how to best use the platform and how to set up a PCO practice.
The Preferred Program is geared towards giving an agency a new innovative solution to differentiate themselves from others in the same space. And most importantly, providing more value to the clients that ultimately leads to showing the ROI of agency services.
Retention is the biggest challenge that agencies face today with clients always churning so it's hard to show the value of the good work that the agencies like yours do. Driving higher conversion rates for paid advertising is one of the ways you can keep their clients happy and ultimately retain them.
How does the Instapage Preferred Partner Program work?
The program allows you to create beautiful, on-brand, and keyword matched post-click pages to drastically improve your clients' conversion rates and ultimately, increase your retention rates.
With the Preferred Program, you get access to the four key pillars that empower your agency to achieve post-click automation:
Ad mapping: Visualize the entire advertising funnel by connecting your Google Ads campaigns to unique post-click landing pages.
Scalable Creation: Create conversion-optimized and mobile-responsive landing page experiences in minutes and at scale — without a developer.
Optimization: Gain visitor insights and optimize performance through advanced A/B testing, heatmaps, and post-click landing page analytics.
Personalization: Create any number of unique audience experiences for each post-click landing page and dynamically serve highly personalized content to your target segments.
What's more, Instapage is the only PCA platform helping agencies enjoy an average conversion rate of 16.2% — about 4.3x higher than the industry average: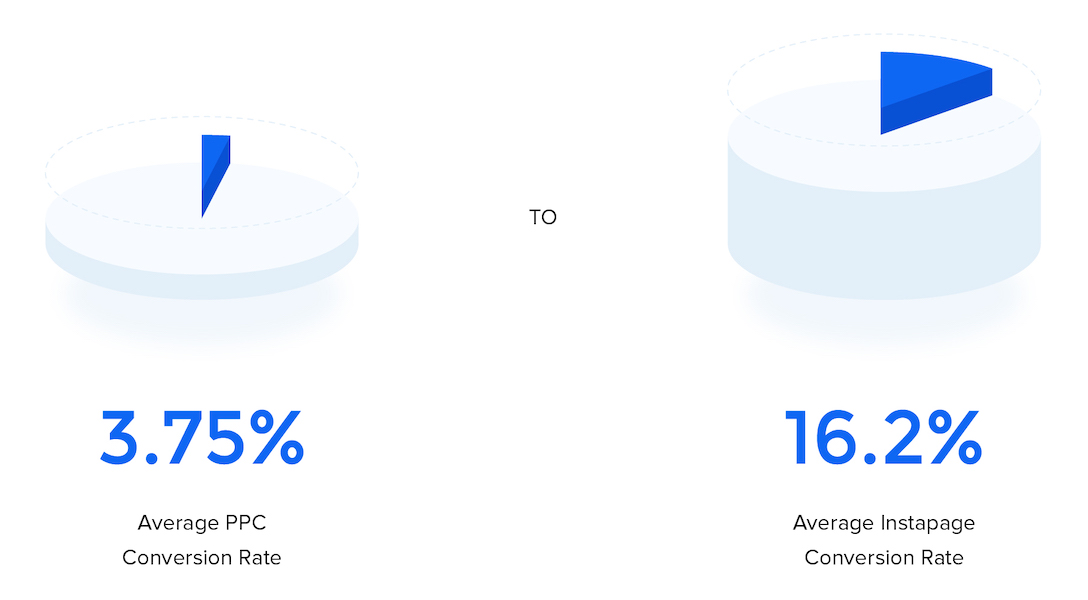 Become a partner and offer clients the best post-click landing page
Instapage equips you to independently create, optimize, and personalize post-click landing pages at scale without a developer.
This increased flexibility enables your agency to achieve a higher level of personalization and stronger message-match from the ad-click to the post-click landing page, which translates to higher conversion rates and better returns on ad spend.
Some agencies utilizing the Instapage Partner Program include Elite SEM, Conversion Sciences, Oglivy, Closed Loop, Lemonade Stand, and Bell Media. Here are some of their thoughts and results: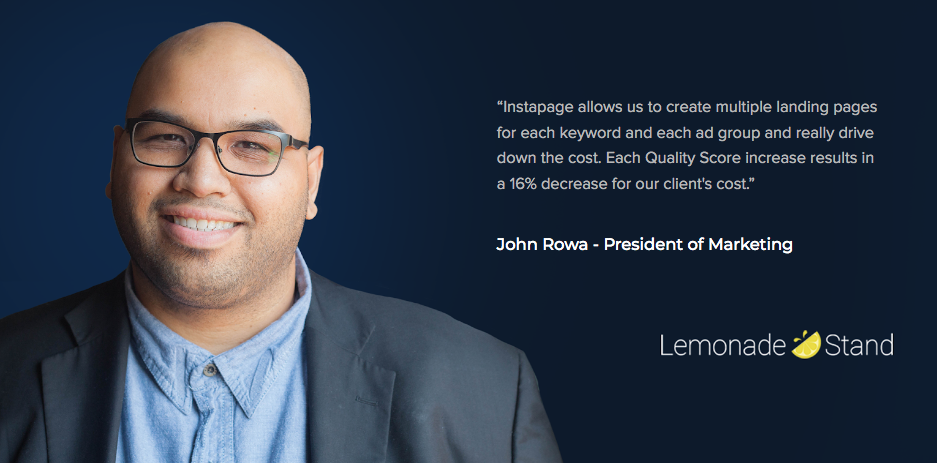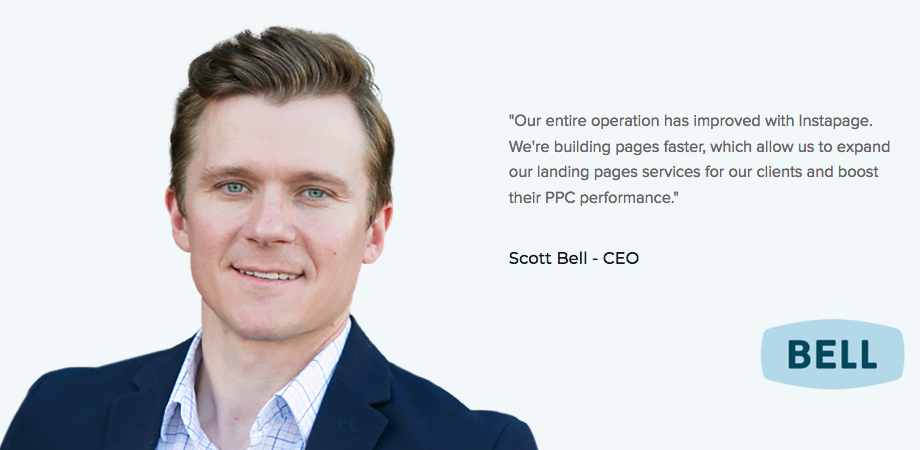 So, what are you waiting for? Send your clients our way and we'll do the rest. Sign up here and become an agency partner today.