From the title above and this opening sentence, I've convinced you to continue reading this article. And that only took a few seconds. That's the basic premise of pre-roll ads — to immediately show viewers why they should keep watching your video ad, and then click through to find out more.
After a quick definition, we'll discuss why pre-roll ads should be part of your advertising strategy, where and how to use them, and some examples along the way.
What are pre-roll ads?
A pre-roll ad is a video advertisement that automatically plays directly before a featured video on both mobile and desktop. These ads are commonly 15, 30, or 60 seconds long. To demonstrate, here's a 15-second YouTube pre-roll ad: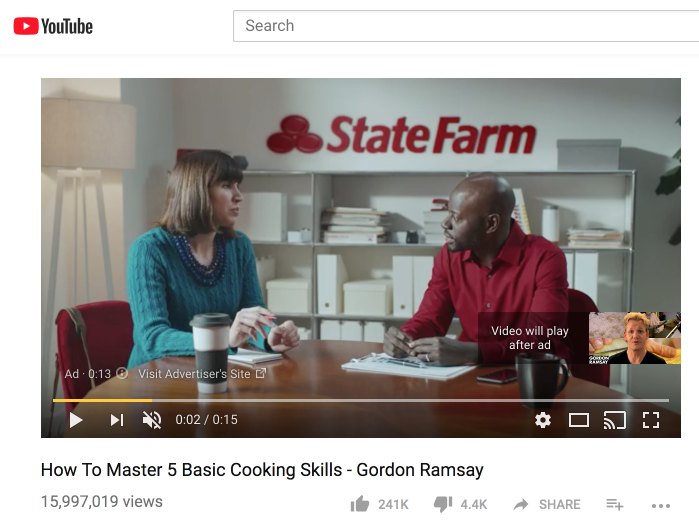 On some platforms (like Twitter, for example), pre-roll advertisements are skippable, which is why they must be attention-grabbing right from the start. Instead of skipping your ad, viewers can also click on it to a corresponding anding page to learn more about the offer.
Why should I run a pre-roll advertisement?
Pre-roll advertising is extremely practical. Running an ad before the user's desired content means the audience is likely still engaged, interested, and willing to sit through a brief ad to get to the content they want to see. Since they're waiting for something specific, there's a higher chance they'll watch your ad for at least for a few seconds, if not in its entirety.
According to a 2017 study by IPG Media Lab and YuMe, pre-roll video ads are especially effective across several metrics, including brand awareness, brand engagement, brand favorability, and purchase intent. The study found that...
Pre roll adverts ads are 3.5X less likely to be considered "interruptive" than outstream and mid-roll ad formats, on both desktop and mobile:

Ad recall is significantly higher with the pre-roll format on both device types:

Again, on both desktop and mobile, users consider pre-roll ads to be more informative and engaging than outstream, mid-roll ads and post-roll ads:

One of the main benefits of pre roll advertising is that even if the viewer skips your ad, they've already been exposed to your brand, product, or service. A Nielsen study commissioned by Facebook discovered additional pre roll advertising statistics. They found that brands with video ads viewed for less than even one second still saw increased ad recall, brand awareness, and purchase intent: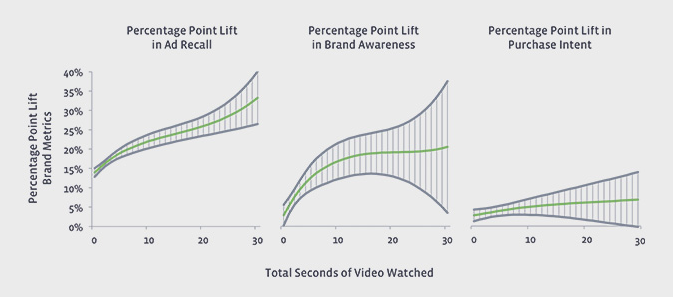 Each video ad placement has its own benefits and drawbacks. For example, while pre-roll is great for increased brand awareness, ad recall, and purchase consideration, mid-roll has higher completion rates, making it a better option for a company who requires their whole ad to be viewed.
In terms of skippable vs. non-skippable, a non-skippable pre-roll ad naturally achieves a higher completion rate (as high as 80%) than a skippable ad which is lucky to reach 40% completion. However, skippable ads far more user-friendly, and these viewers probably genuinely show interest in your brand and content, unlike users who can't skip and only want to watch the upcoming featured video after yours.
There is no universal ad placement or format. What works for one brand or ad campaign may not work for another, so always make the decision based on your content and objective.
Note: Advertisers pay for their pre roll ads per view, and only when the ad has been played to completion or for more than 30 seconds.
Common platform options for pre-roll advertisements
YouTube
YouTube pre-roll ads are 15 to 20 seconds in duration. Similar to YouTube overlay ads, pre-roll ads are displayed directly in the video player window. The key difference is that they fill the entire window instead of a banner at the bottom: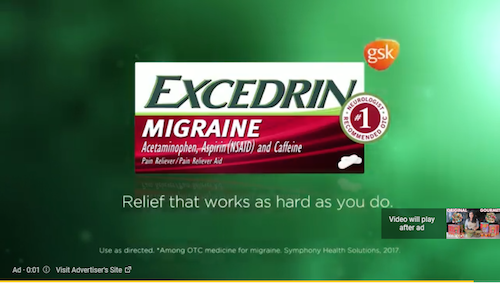 YouTube pre roll ads can't be skipped like on some other platforms (only YouTube TrueView ads can be skipped). Therefore, it's best to include a call-to-action at the end of your video ad where viewers can click through to a landing page and receive something valuable in return.
Twitter
On Twitter, these are third-party, served via a VAST tag. They're displayed (auto-play and muted) on premium publisher videos wherever the videos appear in user's timeline, profiles, and search: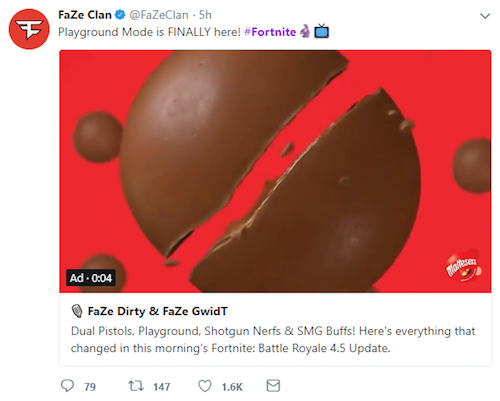 Since their launch, Twitter pre roll ads have seen several updates: Ad length extended from 6 seconds to 30 seconds, and an immediate skip option was added. While YouTube doesn't charge advertisers for skipped ads, Twitter charges for ads viewed for at least three seconds.
Facebook
For years, Facebook CEO Mark Zuckerberg banned pre-roll ads from Facebook because the platform's "model is not one where you come to Facebook to watch one piece of content, you come to look at a feed." As an attempt to keep up with rivals like YouTube and Twitter, the company finally released pre roll ads in January 2018: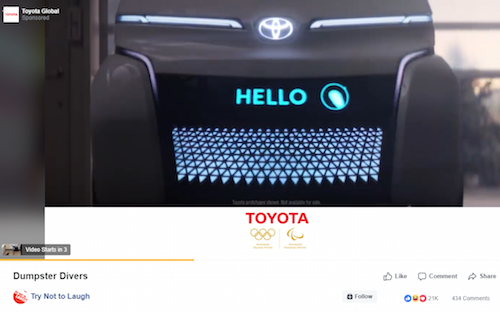 Originally only appearing in Facebook's Watch section, the company announced in April 2018 that they were expanding pre-roll testing to more places after seeing promising signs. Pre-roll is now allowed in additional places where people intentionally seek out videos, like search results or on a Page timeline.
Facebook has continued to limit its pre-roll advertisements to six seconds.
Vimeo
The only way to pre-roll advertise on Vimeo is through a third-party player, because the Vimeo player itself doesn't support the format. There also isn't much data that can be collected from third-party player views; only the number of plays can be approximated. Additionally, Vimeo can't differentiate between impressions and plays, so one impression and one play is counted each time the video file is accessed.
Note: For the all-in-one list of advertising specs on every major platform — including pre-roll ads — refer to the Instapage digital advertising ad specs guide.
What do the best pre-roll ads have in common?
Pack the first 5 seconds
Even though some ads can be up to 60 seconds, it's best to assume that you only have 5 seconds with your audience. Create the most basic version of your message, fitting the most crucial, attention-grabbing content into the first 5 seconds. Ideally, this short clip will encourage them to watch more, but even if it doesn't, you've at least left them with a good impression of your brand.
They've mastered targeting and retargeting
Some platforms today can verify a location's temperature and advertise hot or iced coffee to viewers in those locations accordingly. That's how critical it is to perfect your targeting abilities.
It's equally important to master retargeting. When someone adds your product to their shopping cart but doesn't complete the purchase, you can follow them around the web and keep showing them the same product. However, as to not irritate the viewer, it's best to put a frequency cap (about 3 views) on your ads, and then begin to show a different ad.
They focus on providing value
Rather than blatantly promoting your product, service, or even brand, focus on simply providing real value. It's possible to be engaging and pique interest without even mentioning your product or service. People don't necessarily like ads; they like being entertained.
They direct prospects to a corresponding landing page
If you promoted a free trial with your pre-roll ad, people shouldn't have to search your entire website for it. Send them to a dedicated landing page where they can easily receive their trial by completing a lead capture form. Think of your ad as the bait, and your landing page as the hook.
Add pre-roll to your marketing strategy
Increase ad recall, brand awareness, and purchase intent by leveraging short, engaging pre-roll ads. Refer to the Instapage digital advertising ad specs guide for up to date ad specs and targeting options for all kinds of ad formats.
Optimizing your ads is only one piece of the puzzle. The landing page is even more important because that's where the conversion happens. To optimize the stage, complete your ad campaigns with dedicated landing pages at scale with Instapage — sign up for 14-day free trial today.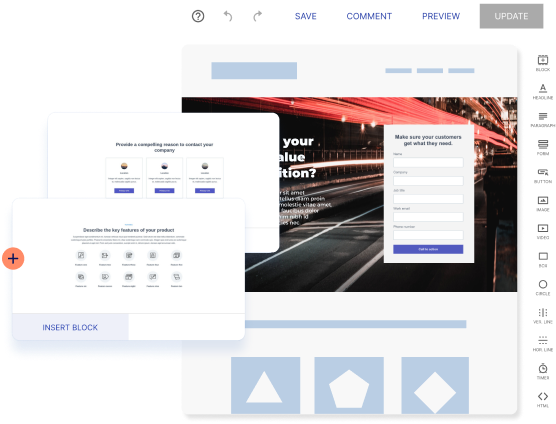 Try the world's most advanced landing page platform with a risk-free trial.