Suppose you were able to combine the best of both search and social media advertising. Or, could show your ads to users actively searching for products like yours, while simultaneously showing them to those passively browsing through their social feed.
That's what you get with Pinterest Promoted Pins.
Combine that with the platform's outstanding selling power (50% of Pinterest users have made a purchase after seeing a Pinterest ad) and it's obvious why many brands use Pinterest to promote their products and services.
What are Promoted Pins?
Promoted Pins are regular Pins that businesses pay to promote and appear in your desired audience's home feed, category feeds, and relevant search results. Since they look just like regular Pins, they provide a native experience for users without disrupting them: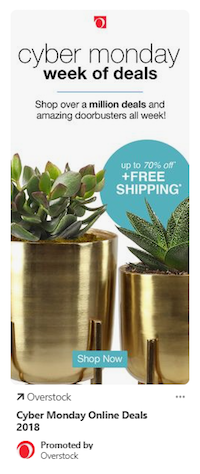 There is no minimum cost for them since the amount you pay depends on the budget and spend limits you set. And typically, businesses earn $2 in profit for every $1 spent in Pinterest ad costs.
Since 68% of women are on Pinterest, Promoted Pins generally work best for brands in female-dominated industries — home decor, cooking, fashion, beauty, etc. However, this doesn't mean that only businesses within these verticals can see great results with Promoted Pins. Any company with visuals to share can benefit from advertising on Pinterest, including companies in the education, photography, and even marketing industries.
Currently, Promoted Pins are available to businesses in the United States, Canada, United Kingdom, Ireland, France, Australia, and New Zealand.
Where are Promoted Pins shown?
As mentioned earlier, they can appear where your target audience is most likely to see them: their home feed, category feeds, and relevant search results. And of course, on both desktop and mobile. To demonstrate, here are a few Promoted Pins examples across each location:
Home feed
Ads show in the desktop and mobile feeds of users that Pinterest believes would be interested in your product: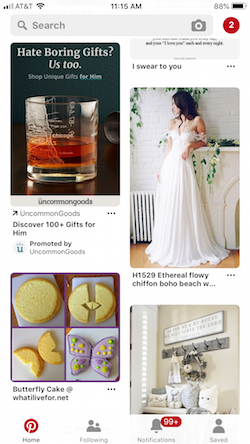 Interest is typically determined based on past behavior on the platform, including saved Pins. Advertisers can also target specific user-based email lists, recent site visits, etc. Pinterest accepts user feedback as well to ensure they show more relevant Promoted Pins in the future.
Category feeds
In this case, Pinterest ads are shown to users browsing categories that your Promoted Pin belongs to. This "wedding" category feed has two ads from Zola and WeddingWire, right at the top: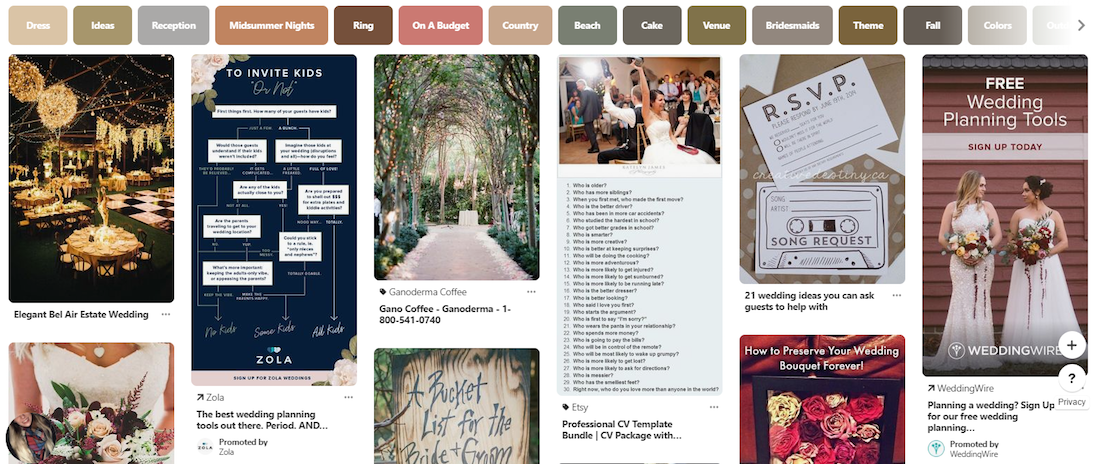 Search results
This option allows advertisers to promote products to users who are intentionally searching for them already. For example, a Pinterest search for "budget planner" shows this Promoted Pin by Ruth Soukup: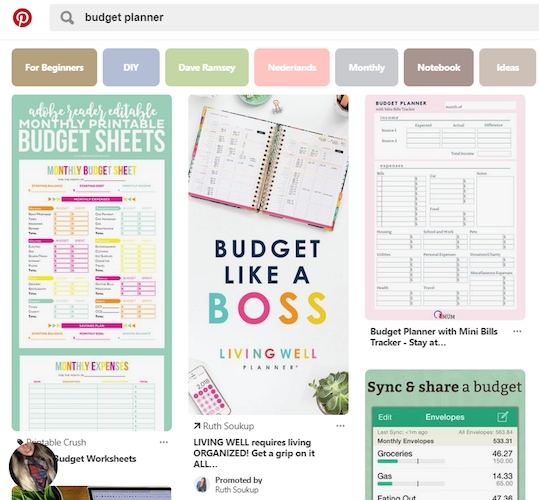 Bonus
73% of Pinterest users say that brands' content makes Pinterest more useful because it helps them find new products and ideas. Pinterest ads are so useful, in fact, that users actually save them to boards to revisit them later. This is beneficial to you because then their followers also see your ad in their feeds and it's now considered organic — the "Promoted" label isn't included, and the increased visibility and traffic doesn't cost you anything extra.
Here's a Promoted Pin from StyleBistro: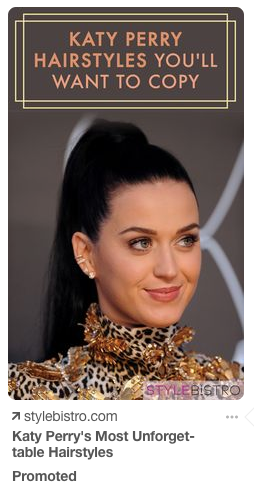 And here's what that same Pin looks like once it's saved by someone else (notice there's no "Promoted" indicator anymore):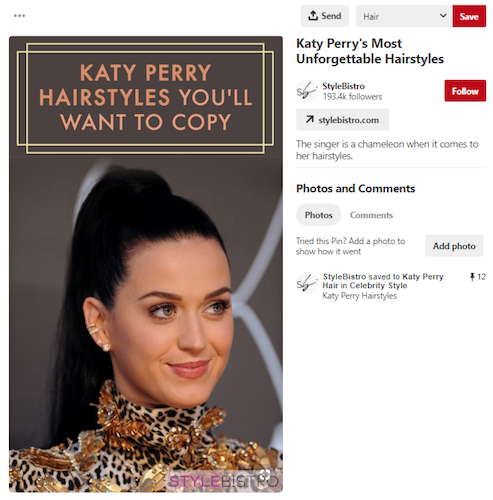 Promoted Pins best practices
Pinterest ads help you reach people as they're deciding what to do or buy next, so make them stand out by doing the following.
1. Include your brand
Adding a small logo or other branding to your Promoted Pins ensures your brand is recognized when other Pinners save your content. Failing to do this would be a big mistake.
Adobe InDesign made sure to add their logo to the bottom corner of this Promoted Pin: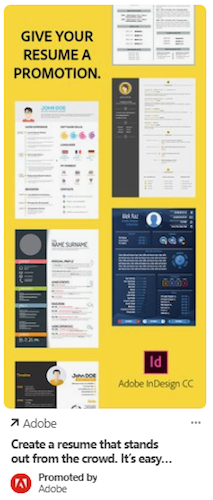 2. Optimize your description
Although your Pin's image is what gets users to stop scrolling, the description adds context and persuades them to click. So rather than simply stating what the product is, offer a brief explanation of why your product is valuable and why they should click through.
Here are two examples. The first one from Agorapulse offers "8 Social Media Automation Features You Need to Start Using," but it doesn't tell people why they need to start using the features or how it will benefit them: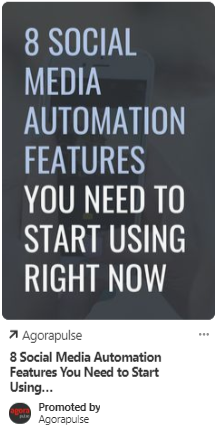 This State Farm pin does a much better job conveying the value because it lets people know that State Farm is offering tips on how to earn extra income: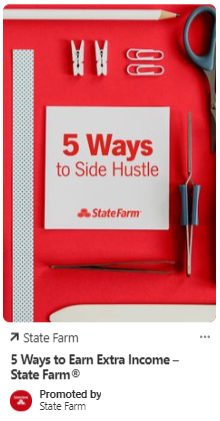 3. Send prospects to a post-click landing page
As with any advertising campaign, the post-click landing page is just as important as the pre-click, because post-click is where the conversion happens. For the most conversions, send users directly to a Pinterest post-click landing page with the content they're expecting to see after clicking your Pin, like LendingTree does.
Here's their ad followed by the post-click landing page they send people to: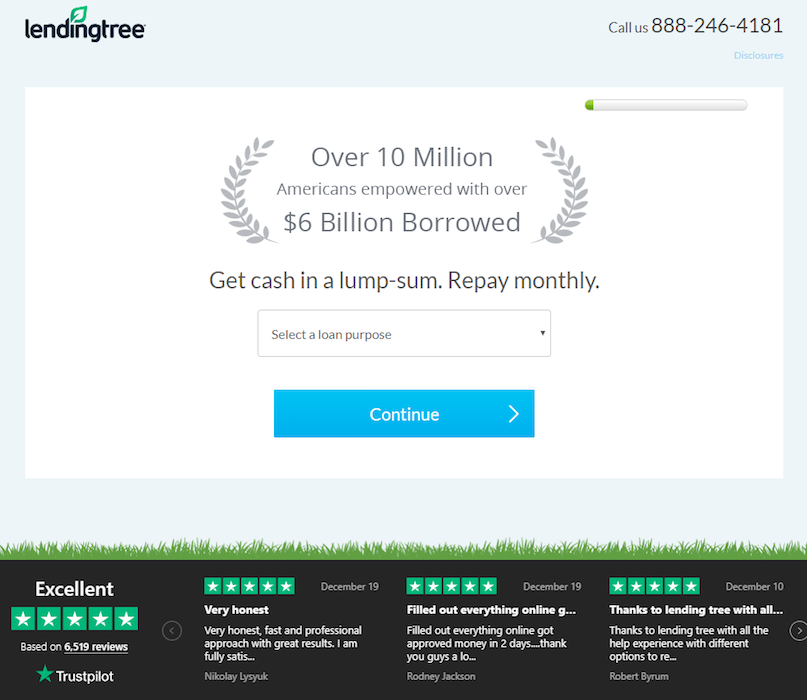 Pro tip reminder: sending prospects to your homepage, rather than a dedicated post-click landing page, is likely to distract them from your conversion goal.
4. Track your results
Always track your Pinterest Promoted Pin campaigns to see which ones are running, how much you're spending, and the results you've generated so far.
To do that, the Pinterest ad manager provides the following information:
Number of impressions
Number of saves
Number of clicks
Click-through rate (CTR)
Effective CTR
Average CPC or CPM
Total ad spend
Engagement rate
Conversions
Cost per action (CPA)
Return on ad spend (ROAS)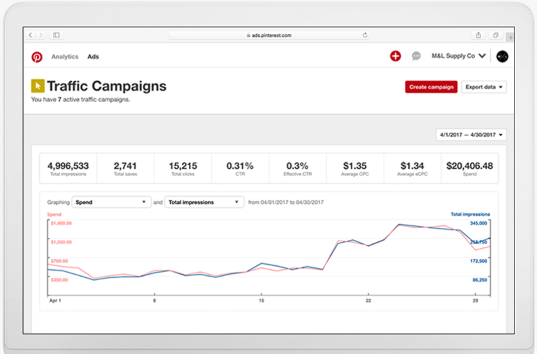 5. Test different strategies
Despite how extensive your research is, you can never be 100% certain of what your audience will respond to. That's why experimentation is key — testing different strategies, Pins, and even targeting options — until you figure out what performs best.
Pinterest allows businesses to quickly and easily run split tests for Promoted Pins, by creating multiple ads under a single ad group or campaign. You can also duplicate a past campaign, and make changes to it, to test specific factors and elements.
Three other types of Promoted Pins
1. Pinterest Promoted Video Pins
Promoted Video Pins are exactly what they sound like: Promoted Pins that contain a video. This ad format appears in users' feeds, search results, and the "More like this" section. Since there aren't many videos on Pinterest — and because Promoted Video Pins are set to autoplay on mobile devices — they stand out more than other Pins. How-to videos and videos that highlight products perform best on the platform.
As a best practice, be sure to make your Pinterest Promoted Video Pins:
High resolution — Even if the video is a little blurry, users aren't likely to click and it will reflect poorly on your brand
Short — Pinners are typically busy browsing, so it's best to use the Pin as a short teaser
Sound-optional — Videos autoplay without sound, so they should be able to establish context while muted (consider using on-video text and subtitles)
2. Pinterest One-tap Promoted Pins
This ad format takes prospects straight to your destination page, rather than opening the Pin to a close-up with more details. This way, they can learn a lot more about your offer, and potentially even purchase immediately. According to Pinterest, "Almost twice as many Pinners are finding items to buy through these new Pins."
It's important to keep an eye on your cost per conversion with One-tap Pins. Since people may still expect to see a close-up of the Pin when they click, they might not like being taken straight to your website. So you may end up paying for clicks from people who didn't intend to visit your site, and won't stick around.
3. Pinterest Promoted App Pins
Promoted App Pins are available on iOS and Android devices, enabling Pinners to install an app directly from Pinterest, rather than being directed to an app store. They are easy to recognize with an app icon and a tappable install button within the ad.
With their Promoted App Pins, 8fit saw up to 5% higher signup rates and a CPM up to 90% lower than on other platforms. Plus, app downloads from Pinterest generate more lifetime value, with Pinners spending more time and money in the apps they've purchased.
You can even measure app installs coming from Pinterest through their direct integrations with Mobile App Measurement Partners (MMPs), including Adjust, Apsalar, AppsFlyer, Kochava, and Tune.
Ad specs and recommendations
Along with the placements and best practices, there are also specs and recommendations for Pinterest Promoted Pins:
Image specs & recommendations
File type: PNG and JPEG
Max file size: 10 MB
Aspect ratio: 2:3 (any Pin that has a taller aspect ratio than 2:3 may be cut off at the bottom)
Description copy: Up to 500 characters (the first 50-60 are most likely to show up in the feed)
Video specs & recommendations
File type: .mp4 or .mov
Encoding: H.264
Max file size: Under 2GB
Video length: Minimum 4 sec, maximum 30 min
Aspect ratio: Shorter than 1:2 (w:h), taller than 1.91:1
Aspect ratio at standard width: Square (1:1) or Vertical (2:3, 9:16)
Aspect ratio at max. width: Square (1:1) or widescreen (16:9)
Description copy: Up to 500 characters (the first 50-60 are most likely to show up in the feed)
Complete your Pinterest ad campaigns with the best resources
Whether your goal is to build brand awareness, drive traffic, or boost sales, Pinterest Promoted Pins can help. To create the most optimized Pinterest ad, refer to the Instapage digital advertising specs guide for the most up to date ad specs and targeting options.