Socrates, the Greek philosopher and self-professed know-nothing who knew everything, is reputed to have said, "Know thyself." How hard could that be? All you need to do is look inward and organize all the data points of your life. Once you do that, you should end up with a clear picture of who you are, how you got to where you are today, and have a reasonable idea of what your future will be.
But assembling all the data that you've accumulated throughout your life into a coherent package is not so easy, mostly because that is a ton of data.
To assemble all the facts and figures that make up a person's life, you'd need an analytics tool capable of organizing the countless bits of data that are continually pouring in, and present it back to you in an easy to understand way.
The same goes for post-click landing pages.
In the life cycle of an effective post-click landing page, a huge amount of data is generated. Naturally, you collect and collate this information, assemble it, and review these statistics to determine the page's effectiveness.
This brings us to today.
The analytics dashboard
Viewing your conversion data should produce more clarity than confusion and this is where selecting the best analytics tool available is important. That's why Instapage has completely re-engineered its analytics tool to put an end to the confusion.
This means you're able to quickly and easily analyze page performance and determine how effective your advertising spend has been.
Here's an example of what we mean and how we fixed it.
Before, using our old analytics, you could only pause or delete a variation:

Now that it's updated, in addition to pause and delete, you can now reset, rename, and set any variation as the baseline:

Not only that, using the industry's most advanced and powerful analytics tool, you can now:
Set display rate percentages

View conversion rates over time
This setting is adjustable-to-the-hour date range selection so you can compare how each version of your post-click landing page is converting: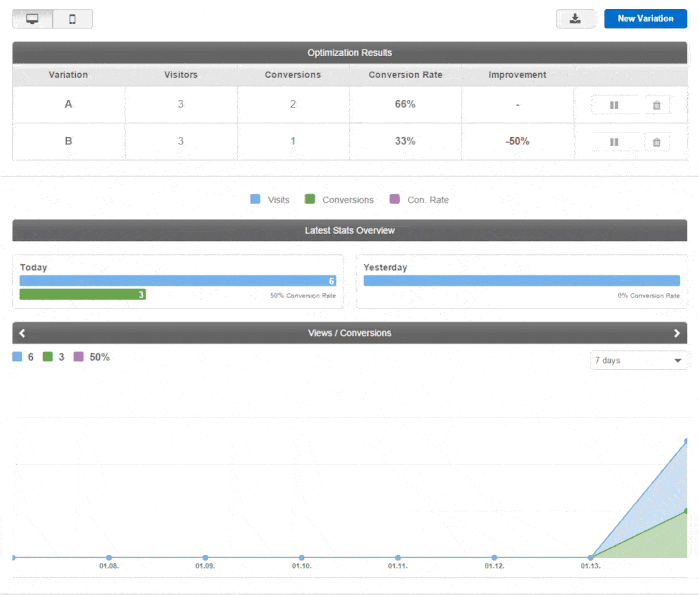 Select date ranges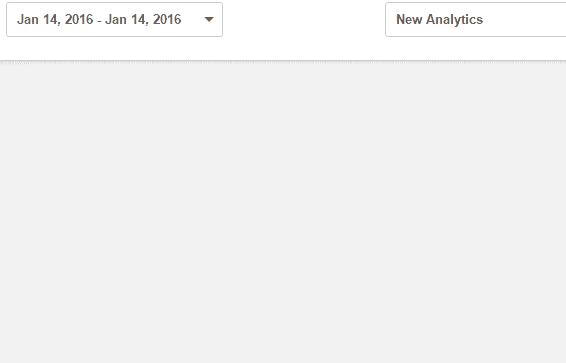 View conversion rates vs. unique visitors

You can also:
Track mobile and desktop traffic on separate pages, or view them combined
Utilize a two-step deletion process to reduce the chances inadvertently of disposing of data
View graphs that allow viewing variants (or any customization at all)
Make your analytics count
By radically improving the Instapage analytics, you're better able to look at your data, conclusively determine how well your post-click landing pages are performing, and see where the clicks are turning into customers. You'll also be able to better visualize traffic, data, conversions and more, using our analytics dashboard.
Gain the valuable insights your data can provide in a way Socrates could have only dreamed about and stop wasting your advertising budget on post-click landing pages that aren't converting.
Current users already have access and can sign-in here to view their data. New Instapage users can sign up today for any of our three plans and get unlimited pages, visitors, and domains. Plus, you get the industry's best analytics dashboard to track the success of your campaigns. So, what are you waiting for? Sign up for an Enterprise demo today.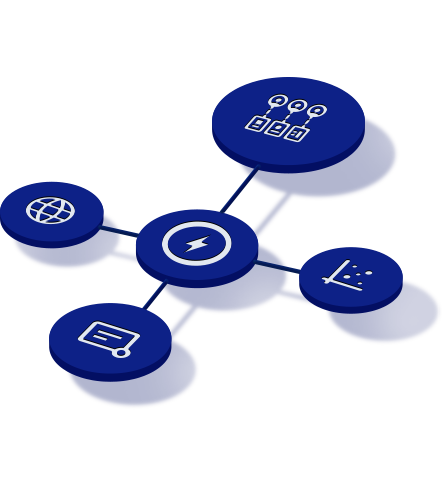 See the Instapage Enterprise Plan in Action.
Demo includes AdMap™, Personalization, AMP,
Global Blocks, heatmaps & more.