If you've spent any time at all on the Internet around the holidays, chances are you've already stumbled upon one of the world's most well-known microsites without even knowing it: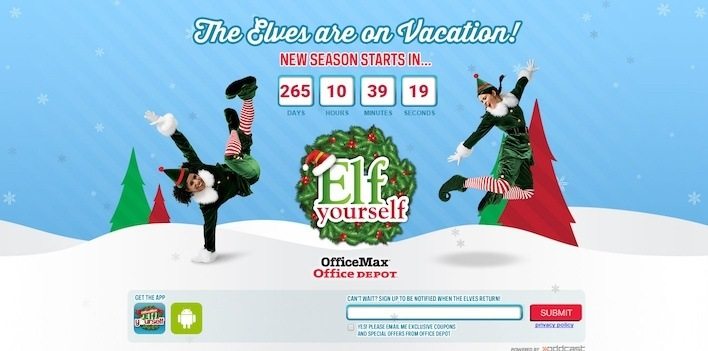 Does this "coming soon" post-click landing page look familiar?
It's part of a microsite for Office Depot's viral "Elf Yourself" campaign, which allows users to plaster theirs and their friends' faces onto digital elves, and watch them go through a hilarious Christmas dance routine.
"But, wait… back up," you say. "It's part of a what? A microsite?"
What is a microsite?
Searching for the definition for "microsite" is kind of like searching for the definition of "post-click landing page." Everybody has an idea of what it is, but they all describe it a little differently.
Descriptions ranged from one sentence, like this one from Melissa Lafsky of Contently…
"A microsite is a branded content site that lives outside of the company homepage and/or brand URL."
…to a few paragraphs. Like this one, shared by Nicolette Beard from TopRank blog:
"For our purposes, microsites refer to a site that is associated with an organization, but is on a separate domain or subdomain and has its own navigation, design and content…

It is generally a one- to three-page site but is not mutually exclusive of a company's main website. It may be around a specific event or marketing campaign, but a microsite exists to cater to a very specific context, or to very specific ads or keywords where it makes sense to tailor your information to that specific user experience and need."
From these two descriptions we can gather the following about microsites:
They are smaller than traditional websites
They are designed for a specific purpose or campaign
They are often temporary
They are often published independently (but not always) of the parent company's branded site
Sounds a lot like a marketing tool we already know, doesn't it?
What is a post-click landing page?
A post-click landing page is a hyper-focused page that's designed specifically to get users to take action — whether that's to download, sign up, buy, or any other call-to-action you can think of. It's not connected to your website's navigation, nor does it have links that might drive your prospects off the page. Here's an example of a great post-click landing page from Simply Measured: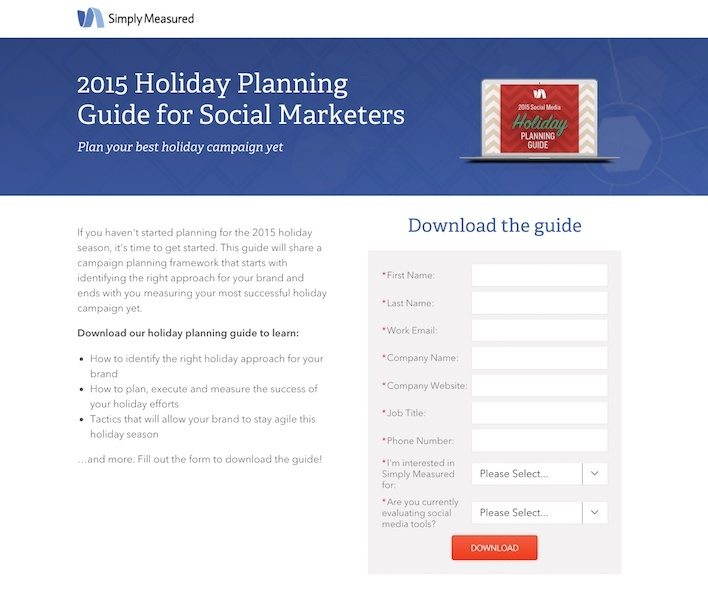 The difference between microsites and post-click landing pages
At first, these two marketing vehicles may seem nearly identical. So we put together a little Venn diagram (remember those?) to help you visualize their differences: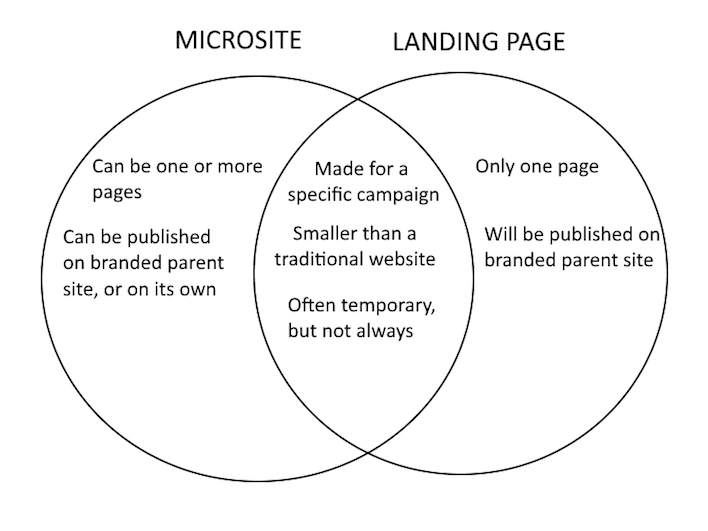 A post-click landing page is a single page, and it will always be published on its branded parent website.
A microsite, on the other hand, can be more than one page, published either as part of the parent site or on its own.
Where their similarities exist is in their size, purpose, and life. post-click landing pages and microsites are both smaller than a traditional website, sometimes temporary, and made for a specific campaign.
So which one is better?
Well, it's like my father used to tell my brothers and me: "No one of you is better than the other, you're all good at different things." (Yeah, right).
The same holds true for microsites and post-click landing pages. Neither is "better" than the other overall, but there are some instances in which you'll want to use a post-click landing page over a microsite and vice versa.
The strengths and weaknesses of a microsite
Your website is the all-in-one Swiss Army Knife, with every tool you need to teach your prospect about what you have to offer.
Your post-click landing page is the scalpel, designed to surgically move your prospect further down your marketing funnel.
A microsite is somewhere in between. Take dangersoffracking.com for example: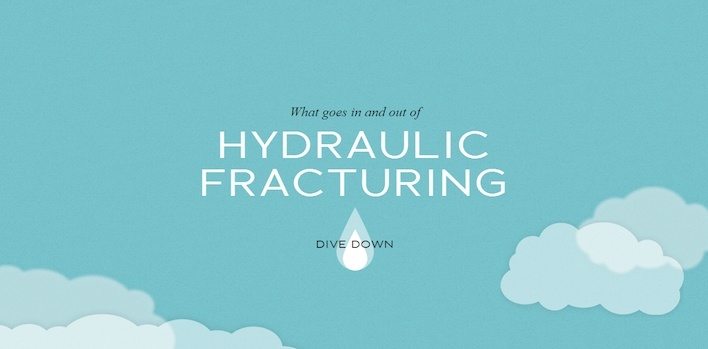 It uses a neat feature called "parallax scrolling" to inform viewers of the dangers of hydraulic fracturing in an interactive way.
Once you've scrolled through the journey of water from its descent from the sky to its injection into shale rocks underground, you're hit with a call-to-action: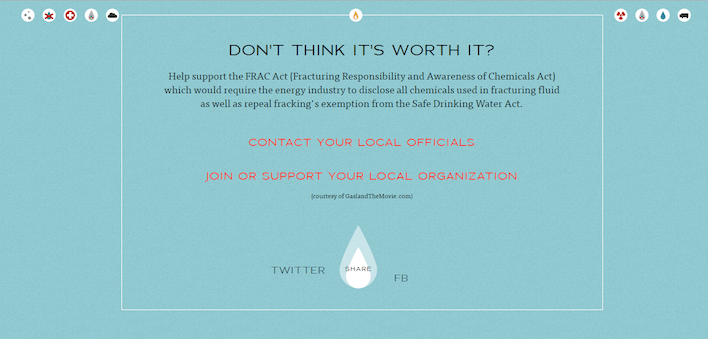 But, judging by its design, this page is not great at converting.
That's because:
It contains many links that have the potential to drive prospects off the page
It has combating calls-to-action
It requires users scroll a long way to get to the bottom
It doesn't leverage enough persuasive elements
Now, just because it's not good at converting doesn't mean it's not useful. Truth be told, I visited this website not knowing much about hydraulic fracturing, and left feeling a little more informed.
Overall, that seems to be the trend with microsites. They're smaller, more targeted websites geared to inform, or entertain; like this Red Bull-owned microsite called The Red Bulletin: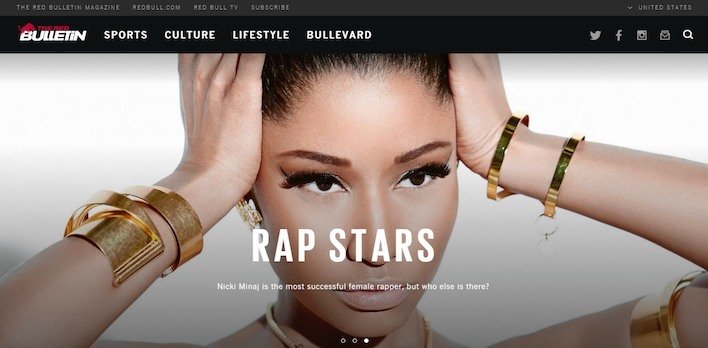 And for those goals, they're quite effective. One microsite started by Tampax in the early 2000's, Beinggirl.com, was proven to be 4x more effective than traditional marketing. Today it still gets around 170,000 unique visits a month, and all its content is user generated.
But microsites also have their drawbacks:
They can take a long time to put together
They're not great at converting
A campaign-specific URL may confuse fans of the parent brand
They can require a lot of maintenance
Overall microsites are a great choice when your goal is brand awareness related.
The strengths and weaknesses of a post-click landing page
post-click landing pages are designed specifically for the purpose of converting prospects. Unlike on microsites, information and entertainment always come second to persuasive design.
Businesses use post-click landing pages to convey facts, figures, and testimonials in the briefest way possible to convince prospects that they're worth buying into. Here's a great example from Salesforce: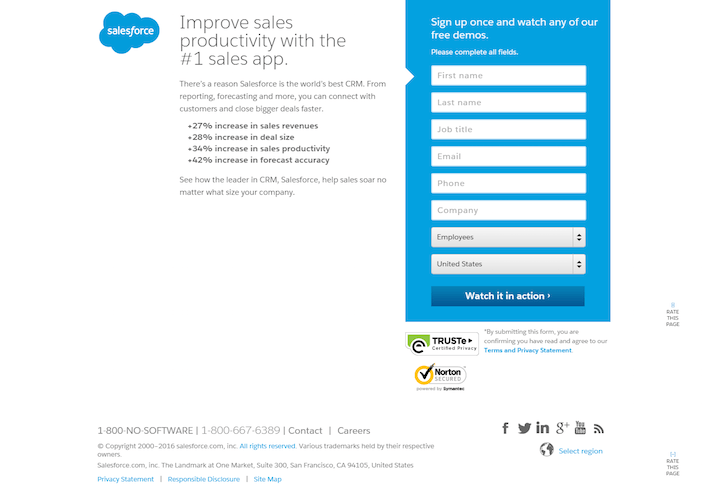 While this page is likely great at converting, what it's certainly not is entertaining. There's no cool parallax scrolling effect, nor videos of elves dancing.
This page tells you why you should use Salesforce's CRM, and it does it quickly. No beating around the bush here.
post-click landing pages are easy to create (especially with Instapage's software), quick to launch, and don't require a heavy amount of content or a big marketing budget.
However, they do have their weaknesses when compared to microsites:
They may not be as engaging as a complete microsite
Most of the time, they're not nearly as informational
The bottom line is this: Opt for a post-click landing page over a microsite when your goal is to convert.
When to use post-click landing pages and when to use microsites
When trying to decide whether to use a microsite or a post-click landing page, things like the size of your team, your campaign, and your budget will obviously factor into your decision.
But as far as goals go, remember this:
Microsites work best for brand awareness objectives while post-click landing pages are best for converting.
To create a microsite for your next marketing campaign, you'll need to hire someone to build it for you, or use a content management system like WordPress to build it yourself.
To create a high-converting post-click landing page in minutes, sign up for an Instapage Enterprise demo today.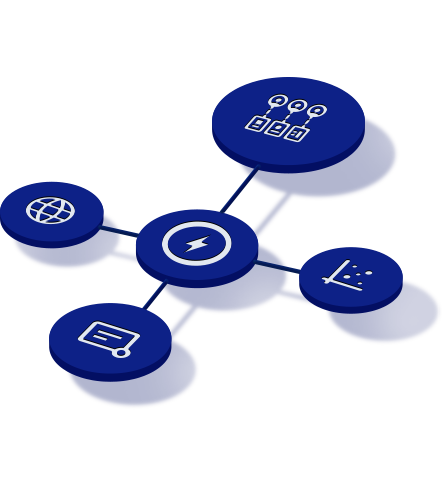 See the Instapage Enterprise Plan in Action.
Demo includes AdMap™, Personalization, AMP,
Global Blocks, heatmaps & more.