It's no secret that marketing is a vital part of the success or failure of any business. But most companies don't understand how to make marketing work for them in 2022.
That's because marketing trends are constantly shifting, and you have to stay on the cutting edge if you're going to succeed. Marketing essentials like Zero Party Data or popular services like HubSpot lead scoring weren't even part of the conversation years ago.
In modern marketing, you must remember three keywords when designing your strategy:
Personalization
Agility
Reliability
Companies like StuDocu have found great success in focusing on these key areas. This company is available at any time and everywhere, allowing students to share documents and respond to any issues they might have.
StuDocu owes a lot of its marketing success to these three words. People want personalized marketing content. Your company has to be agile if it's going to survive the crazy curveballs the universe throws at it (like, say, a pandemic). You also need to be reliable if your customers are going to trust you and keep coming back for more.
But these are more than just marketing buzzwords. You can use this marketing recipe for success to create actionable strategies to implement. Read on to learn what personalization, agility, and reliability mean for a business, why they're vital, and how you can use each to strengthen your business' marketing.
Step 1: Personalization
What is marketing personalization?
Marketing personalization is as it sounds—it customizes every piece of marketing content to make the customer feel as though it was specifically designed for them.
It's also sometimes known as one-to-one marketing because it feels like the marketing messages are a private conversation between the company and the customer.
Marketing personalization is a crucial step if you're trying to improve your customer experience.
Whereas traditional marketing campaigns addressed the masses—like a newspaper ad, television commercial, or billboard—personalized marketing targets specific users and provides value based on their interests, needs, and previous interactions with your brand.
Of course, personalization at scale wasn't possible back in the 1950s or even the early 2000s. But with the internet, CRMs, segmentation, and advanced analytics, personalization is now attainable for companies of all sizes.
What is the value of marketing personalization?
Consumers see dozens of irrelevant marketing messages daily. These untargeted ads have plagued the populace for decades. When these broad and irrelevant marketing messages were the norm, customers were lucky if they saw anything that directly appealed to them or their needs.
As technology advanced, the shopping public wanted something more from marketing campaigns. They now want something designed specifically for them.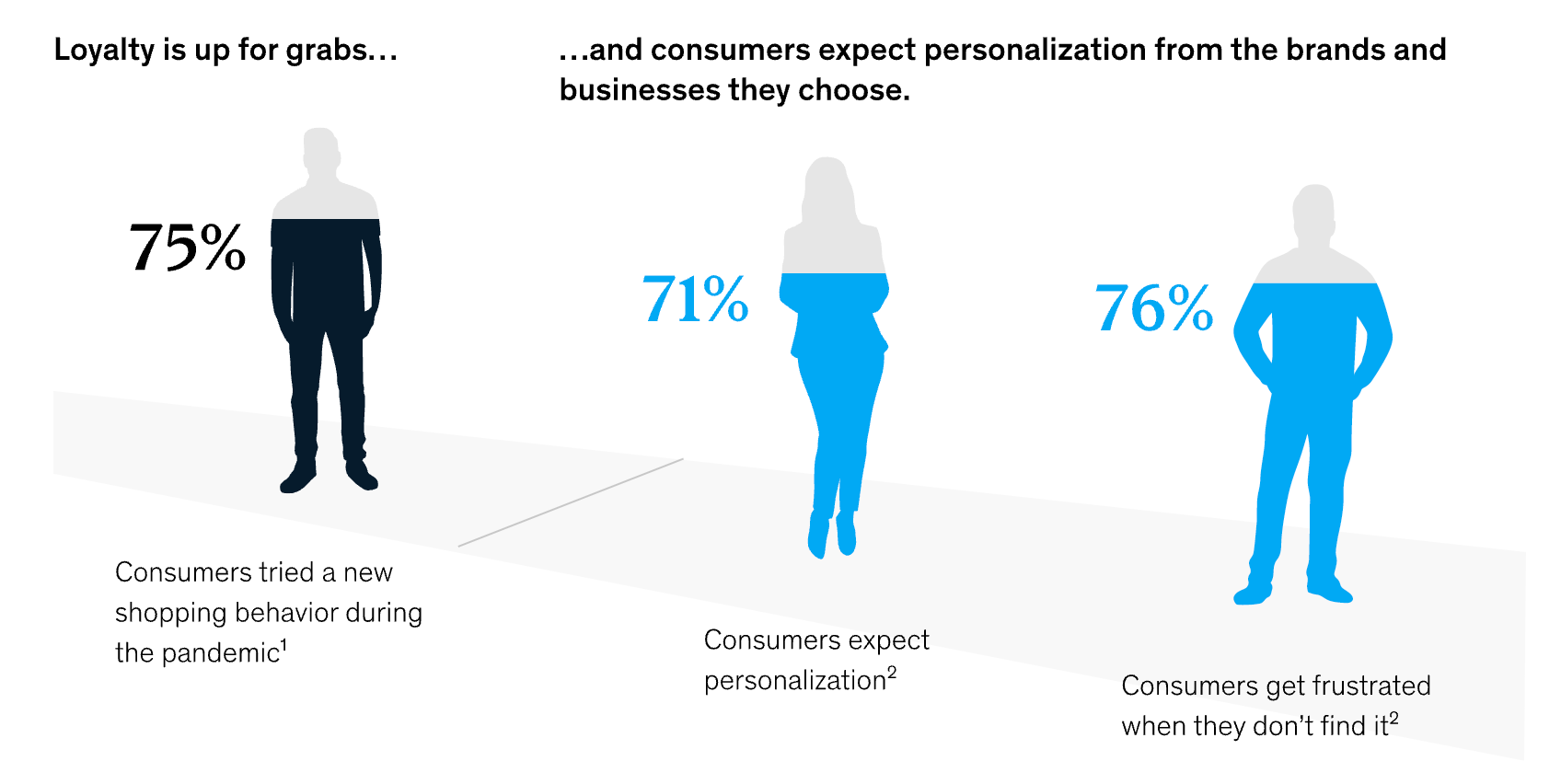 The data backs this up. A massive 71% of customers expect a personalized experience from the companies they buy from, and 76% get frustrated when they don't get it.
That's why companies like Ultimate Meal Plans take steps to personalize content to their target audiences. They do this by allowing customers to customize meal plans and create their ideal menu, allowing each diner to benefit from the company's services.
How can your business incorporate personalization into its marketing?
When personalizing your marketing efforts for your target audience, you first have to understand them and what platforms they use. For example, if your target audience uses Facebook every day, you'll want to include your personalized messaging there.
It's also critical to segment your audience into categories based on their demographic data and location in the customer journey. Doing so will allow you to get an idea of what each segment looks like so that you can tailor content specifically for them.
Get to know what each customer segment struggles with and come up with solutions that you can include in your personalized messaging.
For example, MOS, a banking application designed for students, creates blog posts specifically geared toward financial pain points that many college students have. This article on the FAFSA deadline shows how MOS positions itself as a financial counselor to students.
But once you create this content, you'll have to promote it to the right audience segments. To do this efficiently, you're going to need to use several marketing tools.
These include:
CRM
Analytics platform
Email marketing platform
Step 2: Agility
What is marketing agility?
Agility is a buzzword that comes up a lot in marketing and project management circles. The reason? A company with an agile marketing team can weather any storm. To be an agile company, you need a team structure that makes rapid priority and messaging shifts possible.
This mindset starts at the top with agile leaders.
You need to be able to shift your marketing strategy quickly to:
Adapt to current events
Adapt to sudden market shifts
Fill voids when needed
Why is marketing agility important?
The Covid pandemic took many by surprise. Many completely unprepared businesses suffered massive losses as a result. Unfortunately, some never recovered.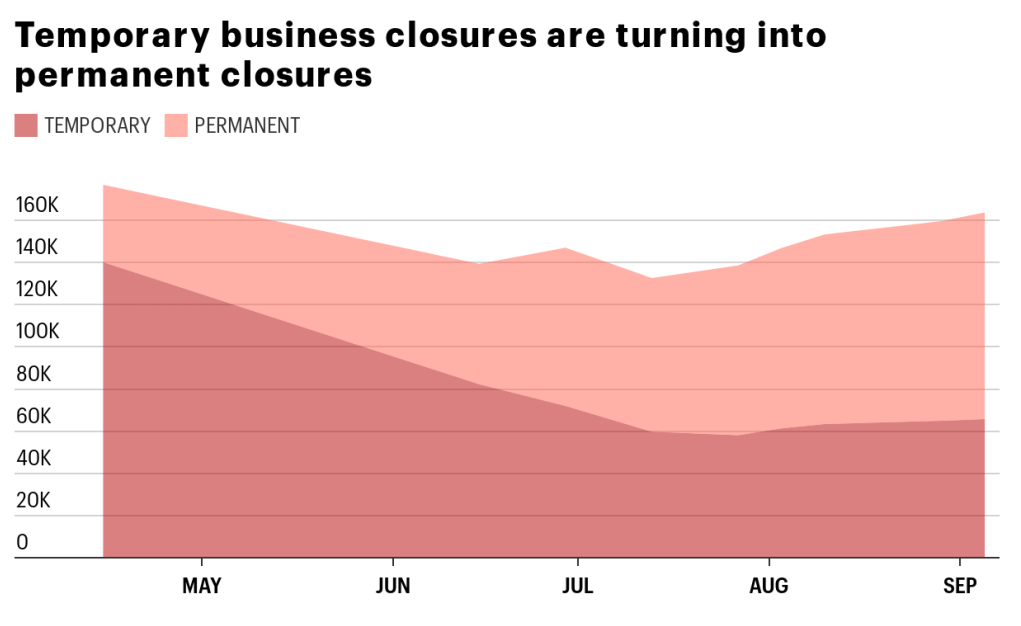 The pandemic also created new industries almost overnight. For example, the personal protective equipment industry proved ripe for the picking. Delivery services also became vital for people who sheltered at home to protect vulnerable loved ones. Virtual meeting platforms allowed businesses to function remotely.
Agile companies stepped in and capitalized on these opportunities. Retailers started creating stylish face masks, services like UberEats and Grubhub saw exponential gains, and platforms like Zoom became part of our everyday lives.
You never know what life is going to throw at you and your industry. You have to be agile if you're going to adapt quickly and market your business successfully.
How can you make your marketing more agile?
If you want to make your marketing efforts more agile, it's best to plan your projects in one- to three-week sprints. These briefer timeframes ensure you're constantly re-evaluating the success of your campaigns and any industry shifts that occur.
Review any progress on these agile campaigns daily with your team. When you do this, make sure to keep them feeling empowered through positivity.
Remember, an agile marketing strategy keeps its focus on desired customer outcomes. Your success or failure depends on this vital information.
So you should create a unified customer database to keep track of all data. If there's a sudden shift in what your audience wants, you need to be able to identify it and roll with it.
Step 3: Reliability
What is business reliability?
Reliability measures your audience's trust in your brand and shows whether they rely on your business regularly.
Reliability is the foundation of customer retention, which is vital to profitability. While it's always exciting to bring in new customers, it's far more cost-effective to hold onto existing ones.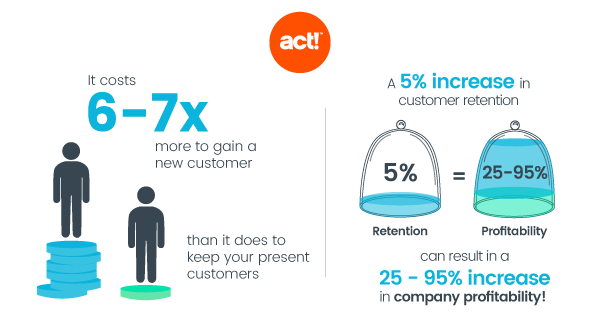 It's up to seven times more expensive to get a new customer than it is to hold onto someone who already buys from you. By boosting your retention rate by only 5%, you can increase your profitability by up to 95%.
Why is reliability important in marketing?
Reliability makes your brand synonymous with quality and trust. That's vital for your marketing efforts and makes your job far easier.
Apple and Toyota are well-known examples of reliable companies. Customers instantly recognize these brands and buy from them because of their reputation for quality products and unparalleled service.
You need to retain customers, and the best way to convince people to come back is to make them trust you.
How can you make your company more reliable?
Reliability starts with customer service. Ensure that your support team responds quickly and publicly to customer complaints.
You should also share positive reviews, case studies, and testimonials to prove your trustworthiness to potential new buyers.
Another way to share how trustworthy you are is to ensure you're providing services your target audience needs, precisely when they need them.
EarlyBird is an app that allows adults to give financial gifts to the children in their lives.The company published its article on gifting for children right before Christmas in 2020. Anyone looking for last-minute gift ideas could find this timely piece and make a financial gift to their child.
If you're trying to publish topical, well-timed information like this, put your content together ahead of time and schedule posts to publish when you want.
You can also build reliability by becoming a thought leader in your industry. For example, this article on Black Friday statistics includes a wealth of information and stats that other brands can source. Always post relevant information like this well before the holiday season so that anyone writing about Black Friday can find your stats and share them with their audiences.
Backlinks and strong Google rankings show potential customers that you're an industry thought leader, which establishes trust and reliability in the public's eyes.
Follow this marketing recipe to grow long-term
As you can see, you need a winning combination of personalization, relatability, and agility if you're going to succeed in the marketing world.
By following this advice, you can personalize marketing content, become a reliable value driver for your audience, and have the agility needed to switch gears whenever the industry shifts.