Back in March we listed the conferences Instapage would be attending. The last two weeks has been particularly busy as we recently attended two of the biggest marketing conferences, MarTech West and Marketing Nation Summit 2018. It was a chance for us to stay abreast of the latest marketing trends, see how other top marketers are solving customer pain points, and learn from other leaders in their respective fields.
Here are a few highlights and what we learned from both MarTech and Marketing Nation 2018.
MarTech West
MarTech featured a wide variety of presentations, everything from artificial intelligence to building a complete marketing stack to GDPR compliance. Naturally, there was something for every marketer and a bunch of key takeaways.
Chief Marketing Technologist kicked off day one outlining 5 Disruptions to Marketing that will shape the future of the industry: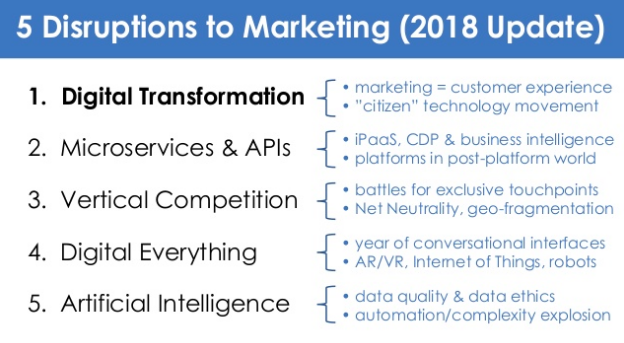 During the session, they noted that 58.2% of marketing leaders have restructured their marketing and/or IT departments to better leverage marketing technology. This makes sense considering
more than 6,800 technologies exist across advertising, content, social, commerce, data, and management.
We can relate to this restructuring as we are always monitoring our own tech stack to ensure it meets our needs and helps us achieve company goals.
Next, Workfront highlighted 3 Digitization Trends Shaping Modern Marketing: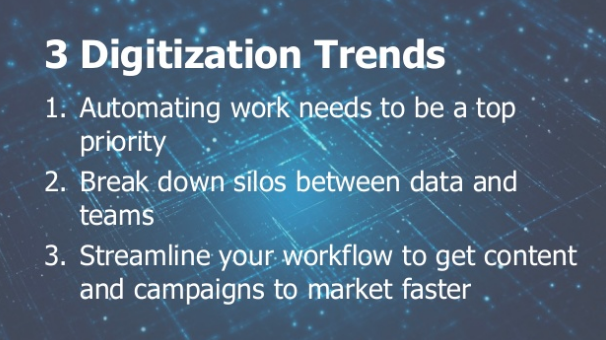 Not only that, but 33% of digital marketing companies see collaboration as their biggest marketing challenge. We recognized this last year and introduced our collaboration solution to help marketing teams communicate more efficiently during the post-click landing page creation process.
Aside from insightful sessions both days, we met a lot of smart marketers who stopped by our booth and gave away an Oculus Rift in the process!
At our booth, we spoke with a lot of Instapage customers who enjoy using the platform to optimize their ad spend. For marketers unfamiliar with Instapage, we demo'd the platform and explained how our AMP functionality optimizes the post-click landing page for mobile users.
A common question booth visitors asked was how Instablocks™ and Global Blocks work to create pages quickly at scale while collaborating with a team. Others inquired about which domains we publish to and the integration partners in our platform.
Here is some of the Instapage team at our booth: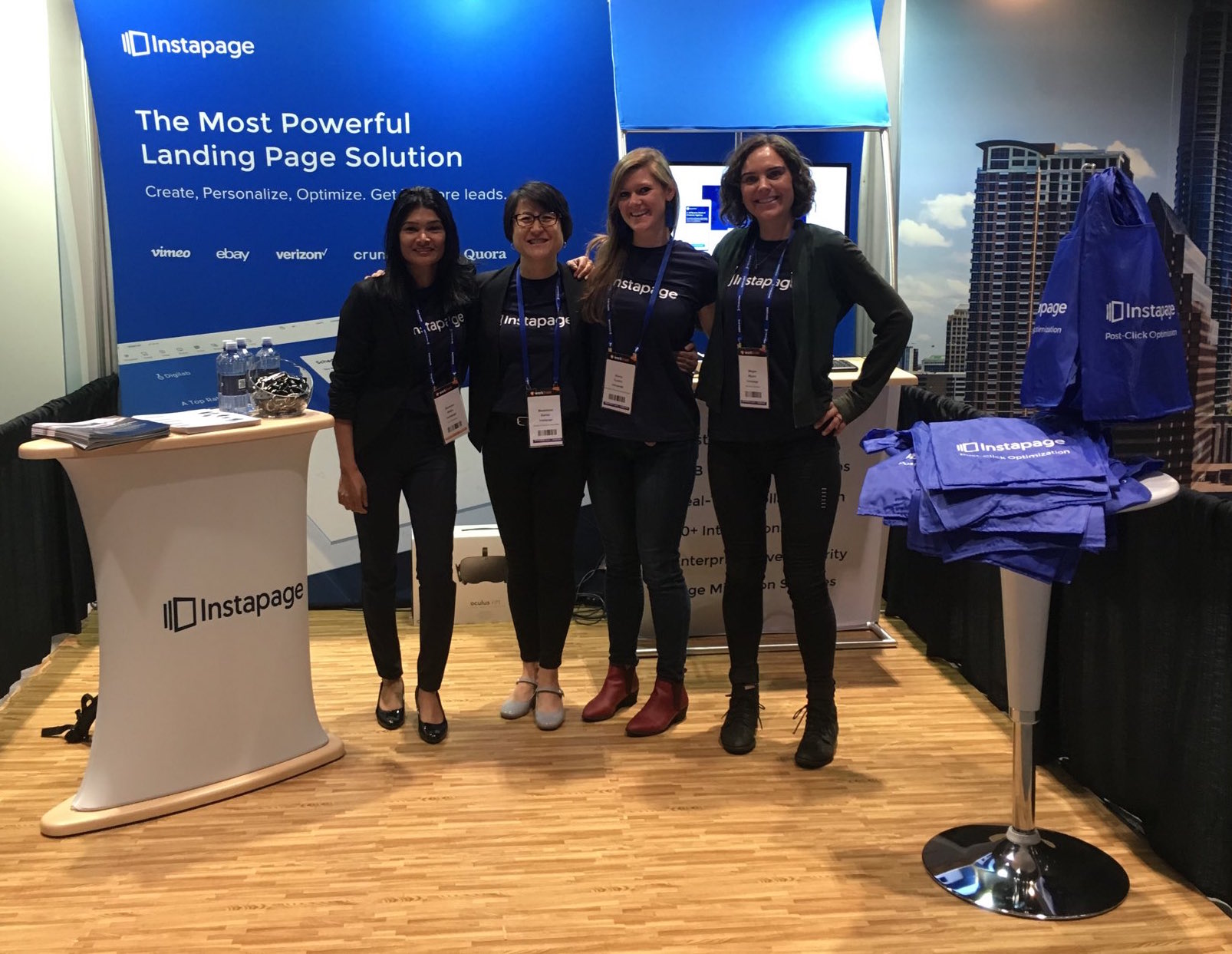 Marketing Nation Summit
"Fearless Marketer" was the theme for Marketing Nation 2018. But what does that mean? A fearless marketer is all about being confident, taking chances, and finding your "on" button.
Just like MarTech, Marketing Nation offered a wide variety of breakout sessions — everything from ABM to content marketing to building a framework for a cross-selling engine and more. Marketo even revealed their secret to building a demand generation engine. They explained some really creative A/B testing campaigns with email send time (turns out 1pm Pacific performed best with open and click-through rates).
In a separate test, they identified which email soft bounce categories were the most detrimental to sender reputation, and therefore open rates. As a result, their team stopped sending emails to those addresses that soft bounced at least 6 times in past 30 days.
Insights like these inspire marketers to pay close attention to data and be confident in their decisions. All that aside, what really stood out to our team were the keynote presentations.
Sarah Kennedy, CMO at Marketo
Sarah recounted her story as an MVP and Texas all-state high school basketball player. Her team was 35-0 heading into the state championship game. In the closing seconds, she went to the free throw line for two shots. She missed everything on her first shot and the crowd chanted "airball!" The only thing more difficult, Sarah says, was knowing she still had to shoot another free throw in such a difficult, embarrassing situation.
"Was I going to run away from the moment or step up to the challenge and succeed?" No way! She made the second shot because she was fearless…
Sarah closed her keynote by introducing the inaugural members of the Fearless 50 and hosted a roundtable discussion with the award winners on what it means to be a fearless marketer.
Jonathan Mildenhall, Former CMO at Airbnb
"Everything I've done in my career has been based on humanity and creativity." That was the guiding theme for Jonathan Mildenhall's keynote.
Demonstrated by the superbrands of the past 30 years — Coca-Cola (1980's), Nike (1990's), and Apple (2000's), Jonathan revealed his formula for developing a "superbrand:"
Fearless marketers move at the speed of culture
Instantly recognizable value proposition
Iconic brand marque and visual identity system
Universal ideology that transcends the business
Undoubtedly, the highlights of the talk were the examples he managed in his career in building superbrands. Jonathan and his teams have been responsible for some of the most engaging and creative brand advertising campaigns in recent memory.
Some ad campaign highlights include the Coca-Cola vending machine between India and Pakistan where it broke down barriers and created a simple moment of connection between the two nations. Next, was the bold decision to develop the controversial America the Beautiful Super Bowl ad in which Vice President Biden praised him in a tweet shortly afterward.
Moving on to his Airbnb successes, he told the story of partnering with the Art Institute of Chicago to recreate Vincent Van Gogh's bedroom and offer it up for rent for $10 a night!
Closing out his keynote was the 2016 Oscars campaign in which Airbnb was forbid to do any TV advertising since a hotel chain was an official sponsor for the awards show. At the time, a 30-second TV spot sold for $2 million. He challenged his team to be bold and to find a creative way to hijack the conversation in Airbnb's favor with only 1/10 the budget! The result was the #LiveintheMovies Twitter campaign, which ultimately created more user-generated conversations than any other Oscars advertiser that year:
Lindsey Vonn, Three-time Olympic medalist
Fresh off her 2018 Olympic bronze medal, Lindsey Vonn was extremely inspiring for the packed house. The biggest takeaway we learned is that preparation is key for everything and your performance is directly proportional to how much you put in, regardless if you are a world-class skier or digital marketer. And despite having collected almost 70 injuries in her career, Lindsey always bounced back stronger than before.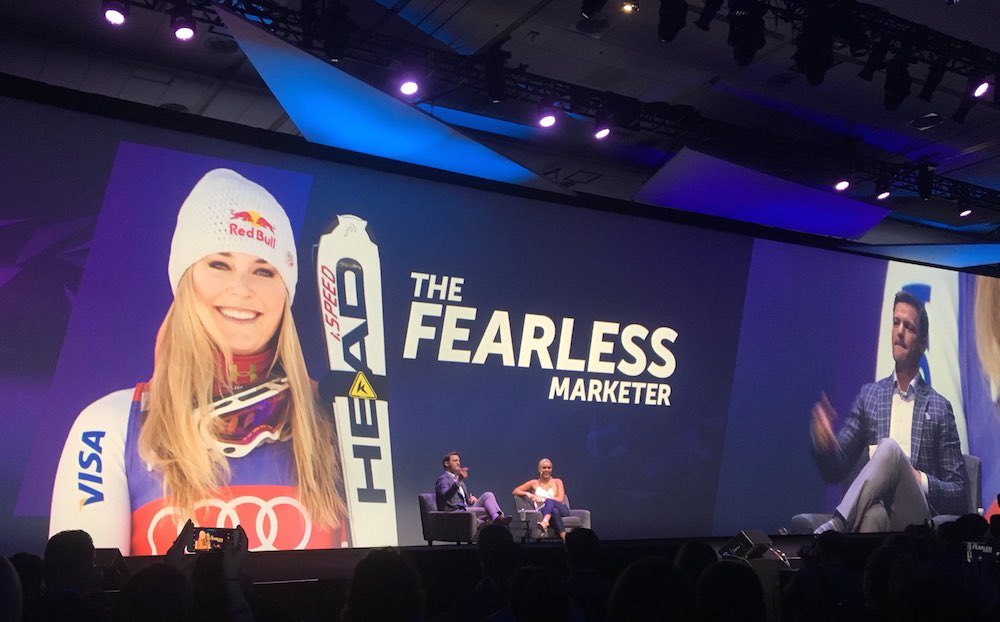 Even with all of her accomplishments during her illustrious career, Lindsey is only three races short of being the most decorated female skier of all time. Not wanting to be outdone by anyone, she aspires to compete with male skiers as well. So much so that she has already sent a proposal to the skiing federation and is looking forward for that to be approved. Pretty inspirational speech from start to finish to say the least!
There were too many signature quotes from the keynotes to list them all in this recap but maybe the most memorable came from Nnamdi Nwoke, a newly inducted member into the Fearless 50:
You don't always have to be a follower, but always be a student.
Translation: Learn from other talented marketers and find your own fearless "on" button.
That's a wrap from MarTech and Marketing Nation 2018
If you were unable to attend either conference, we highly recommend you try for 2019! You can expect us at each conference again next year and we look forward to meeting you! Stay tuned to our events page where you can find Instapage throughout the year where you can meet the team. In the meanwhile, sign up for an Enterprise demo here.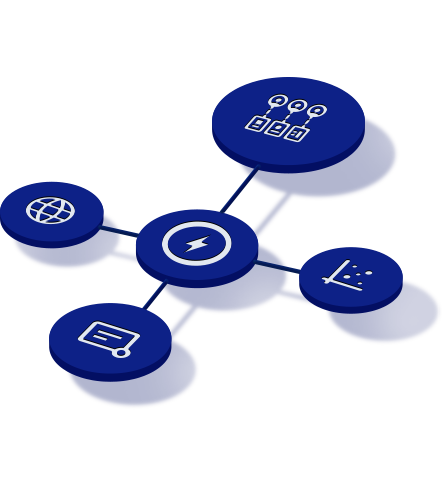 See the Instapage Enterprise Plan in Action.
Demo includes AdMap™, Personalization, AMP,
Global Blocks, heatmaps & more.