When conducting research for content creation — or just educating yourself on trends and best practices — it's a good practice to review a variety of marketing blogs to gather different perspectives.
The following list includes some of our favorite blogs for digital marketing best practices, industry trends, and general education.
Our 14 favorite marketing blogs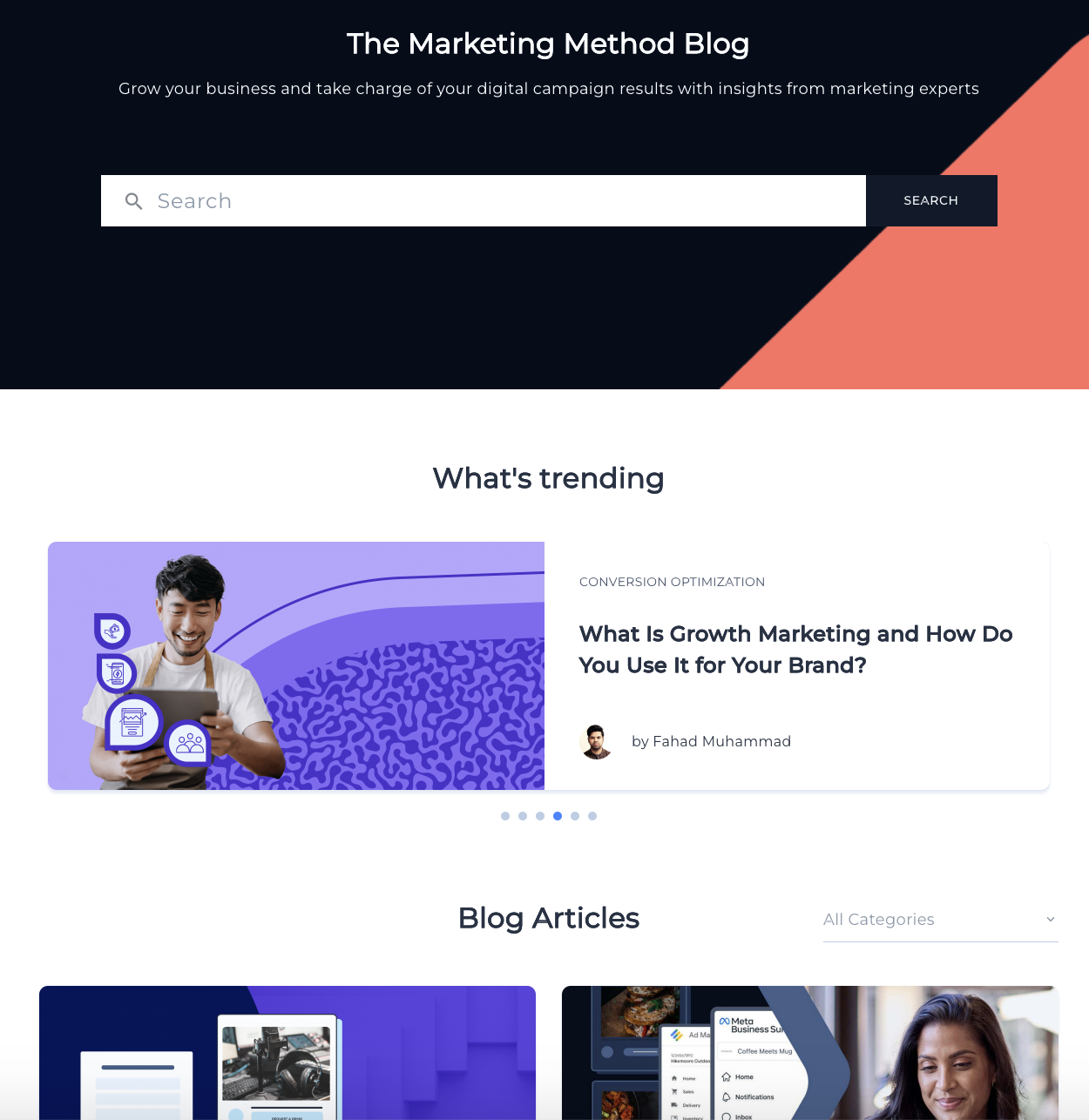 We'd be remiss if we didn't include our own Instapage blog in the list. The Marketing Method blog covers a wide range of topics related to online marketing, including landing page design and optimization, advertising strategies and tactics, A/B testing, and conversion rate optimization to help marketers learn best practices and stay up-to-date with the latest trends and techniques in online marketing. With over a decade of insights, the Marketing Method blog is a trusted resource for marketers looking to up their game, particularly in the areas of digital advertising, conversion and landing page optimization.
2. Search Engine Land

The Search Engine Land blog offers in-depth coverage of the latest news and trends in search engine optimization (SEO), pay-per-click (PPC) advertising, and other online marketing areas.
The blog features a team of expert writers who share their insights, analysis, and practical advice on everything from Google algorithm updates to PPC best practices, making it a go-to resource for marketers looking to stay ahead of the curve in the ever-changing world of digital marketing.
3. The Moz Blog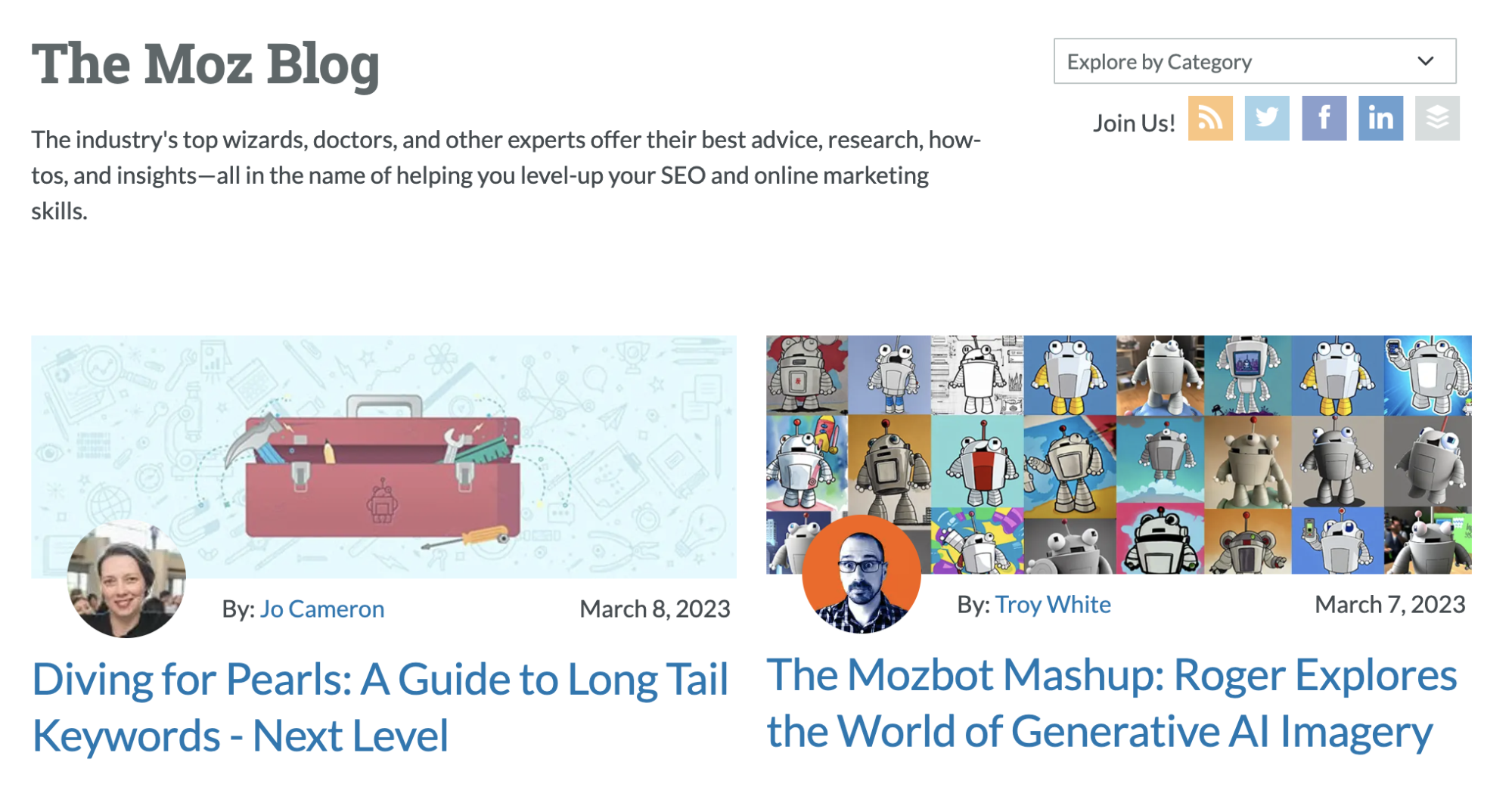 Moz is a software company that provides SEO tools and resources to help businesses and marketers improve their online visibility and search engine rankings, and the blog is a leading resource for search SEO and digital marketing. Featuring how-to guides, case studies and articles by the industry's top experts, the Moz blog is a go-to source for marketers looking to stay up-to-date on the latest SEO trends and best practices.
4. Backlinko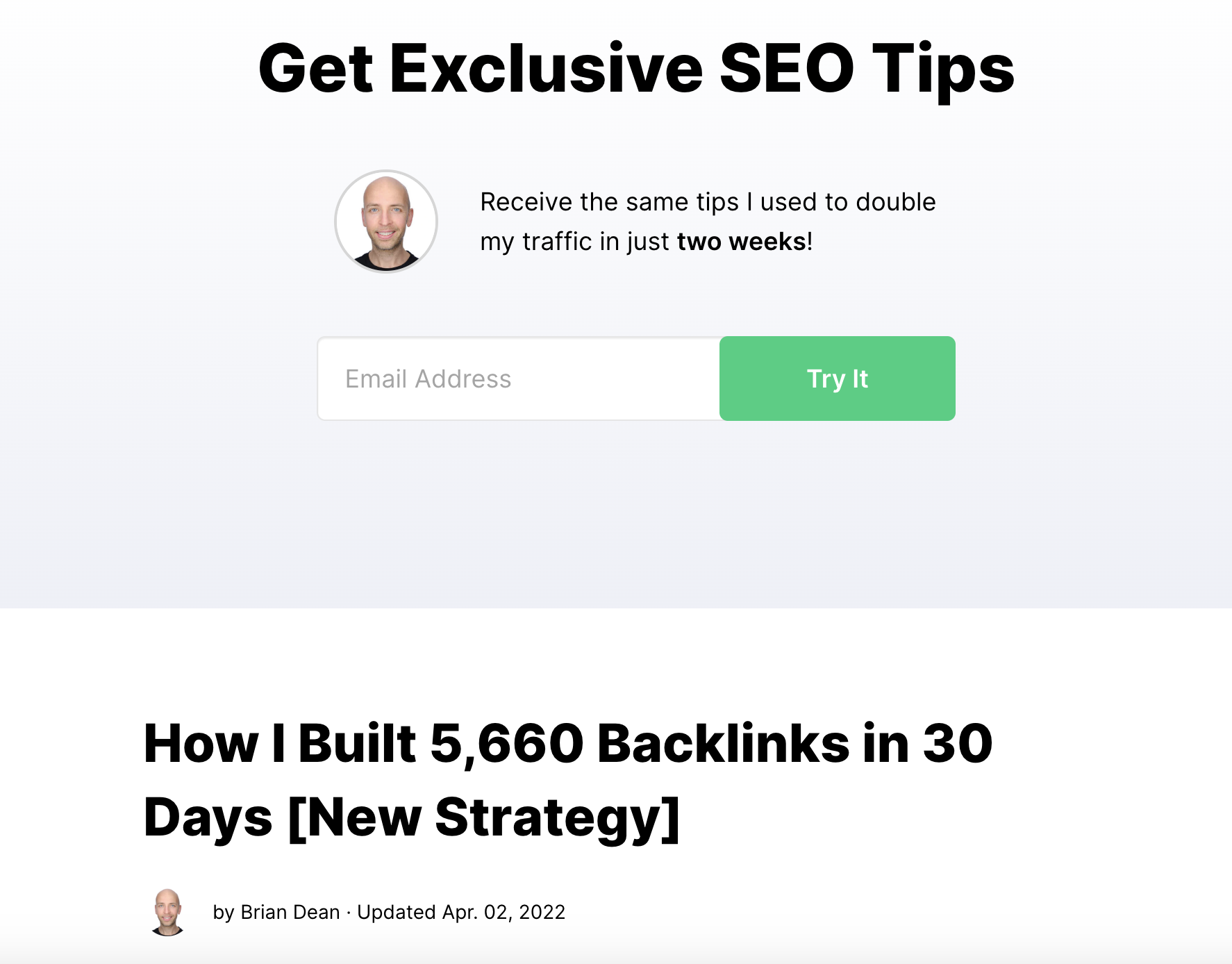 If you've dabbled in SEO, you're probably familiar with Brian Dean, who has established a strong following for his expertise in SEO and content marketing. His blog has gained a reputation as a go-to source of practical tips and strategies for improving website traffic, search engine rankings, and online visibility. If you want to read in-depth, data-driven guides on marketing topics and real case studies, you'll love the Backlinko blog.
5. Shopify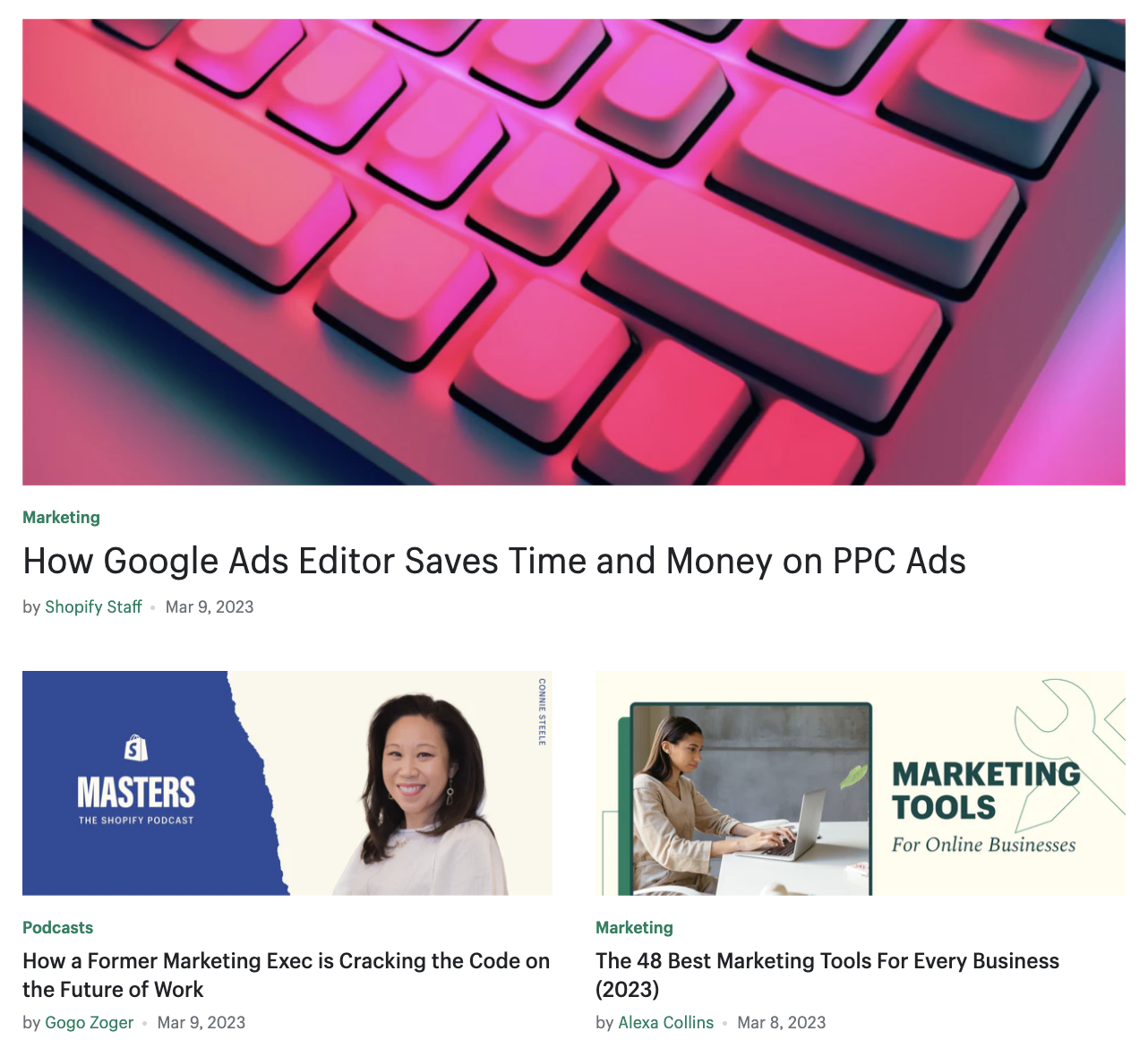 As one of the leading e-commerce platforms, Shopify has established itself as a trusted source of information on e-commerce marketing. The Shopify blog offers entrepreneurs and small business owners a wealth of educational content to help them succeed in their online ventures. Topics span all aspects of e-commerce, including website design, marketing, sales, shipping and payment processing.
6. The Content Strategist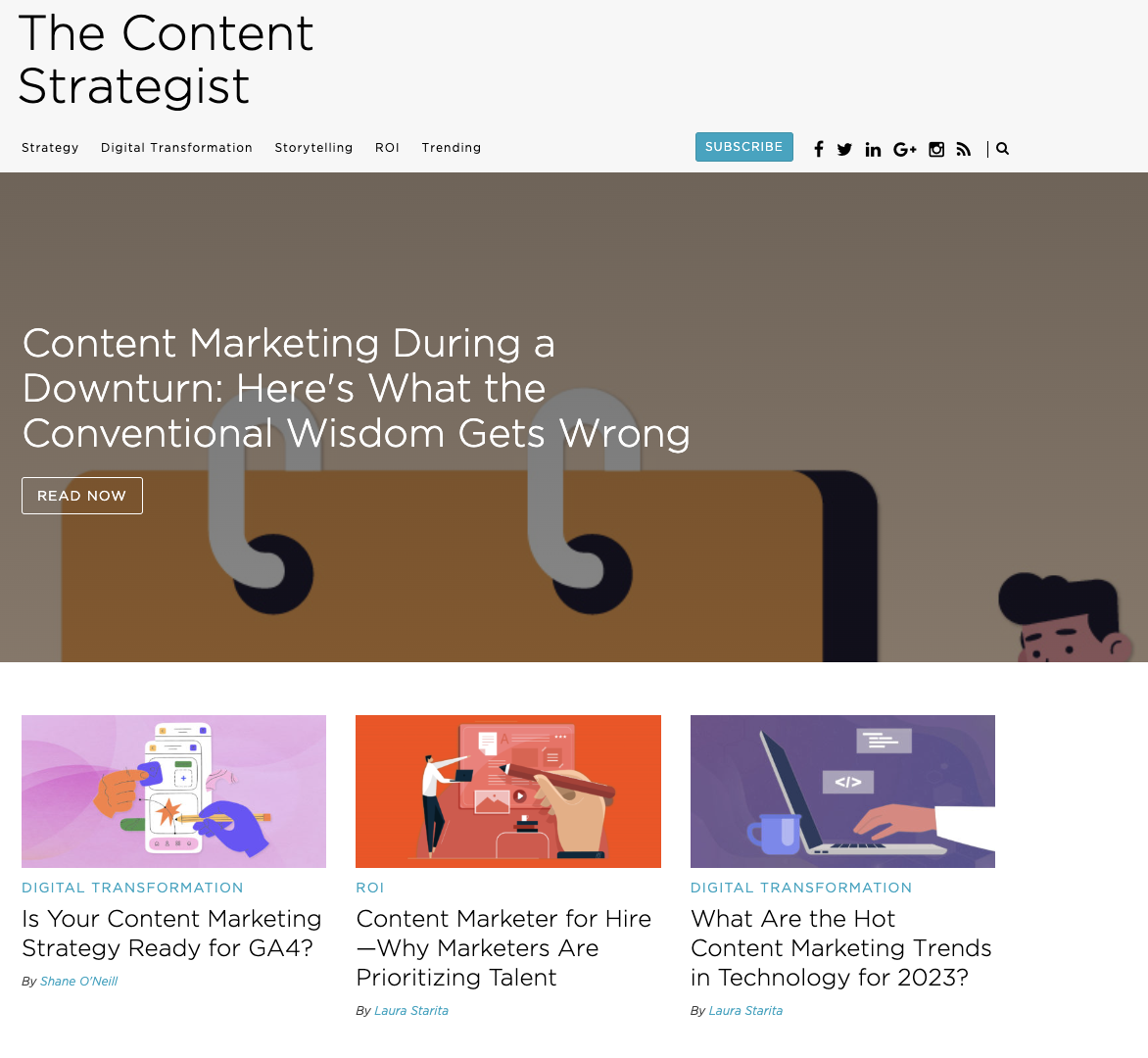 The Content Strategist blog is a digital publication that covers topics related to content marketing, strategy, and creation. Launched by the content marketing platform Contently as "an antidote to the marketing noise," it has since become a leading source of information and inspiration for content creators and marketers. In addition to insights and practical advice on various aspects of content marketing, the blog also explores emerging trends and technologies such as artificial intelligence and voice search.
7. Social Media Examiner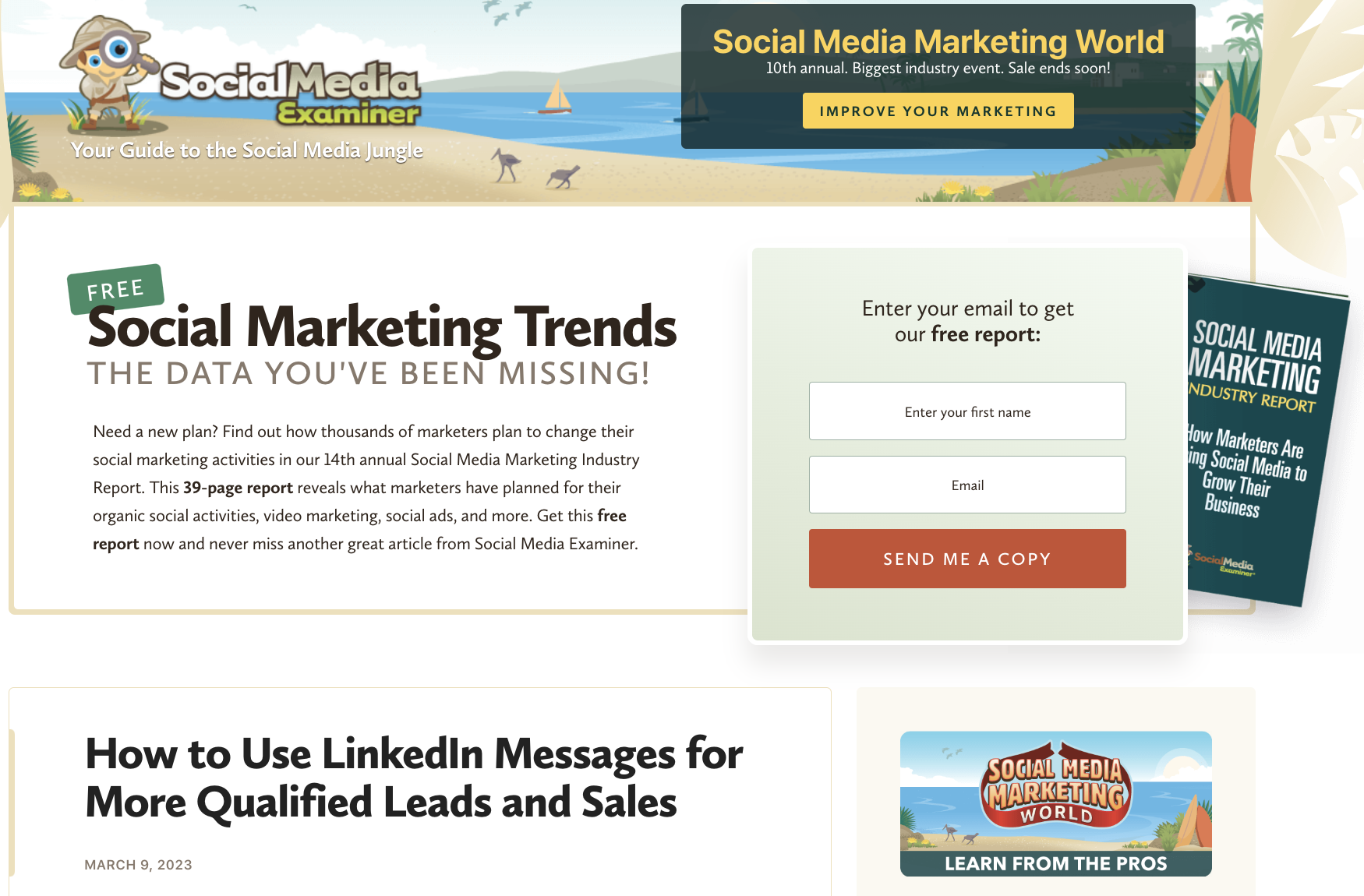 The Social Media Examiner blog is one of the most popular and influential sources of social media marketing advice and insights. The blog covers a wide range of topics including social media marketing strategy, tactics, tools, and trends.
8. The WordStream Blog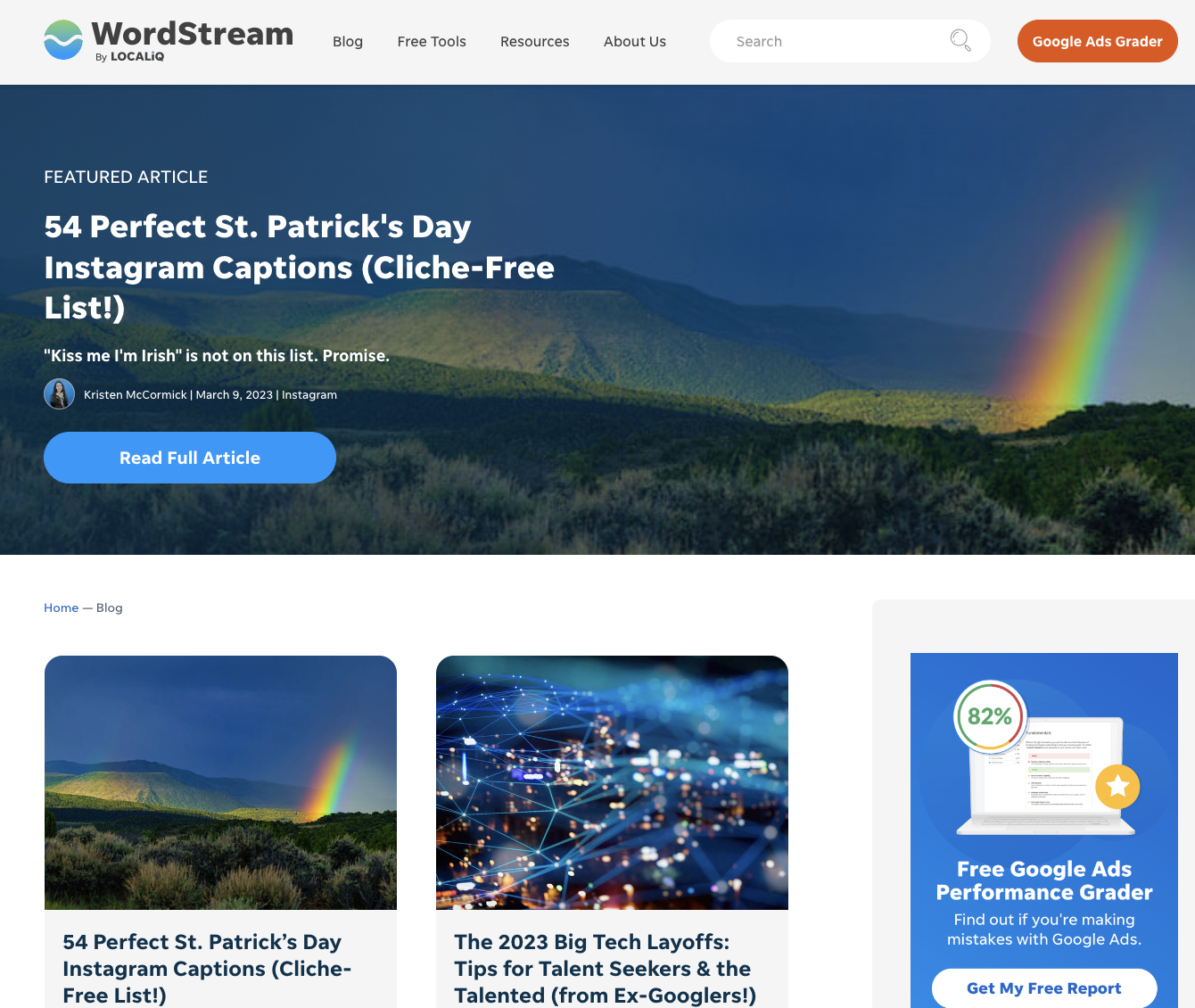 The WordStream blog features a daily rotation of new content covering variety of topics related to digital marketing, with a particular emphasis on pay-per-click (PPC) advertising. In addition to its editorial content, the WordStream blog also offers a range of tools and services designed to help marketers optimize their online advertising campaigns. These include a PPC advertising platform, a keyword research tool, and a landing page builder.
9. Drift Blog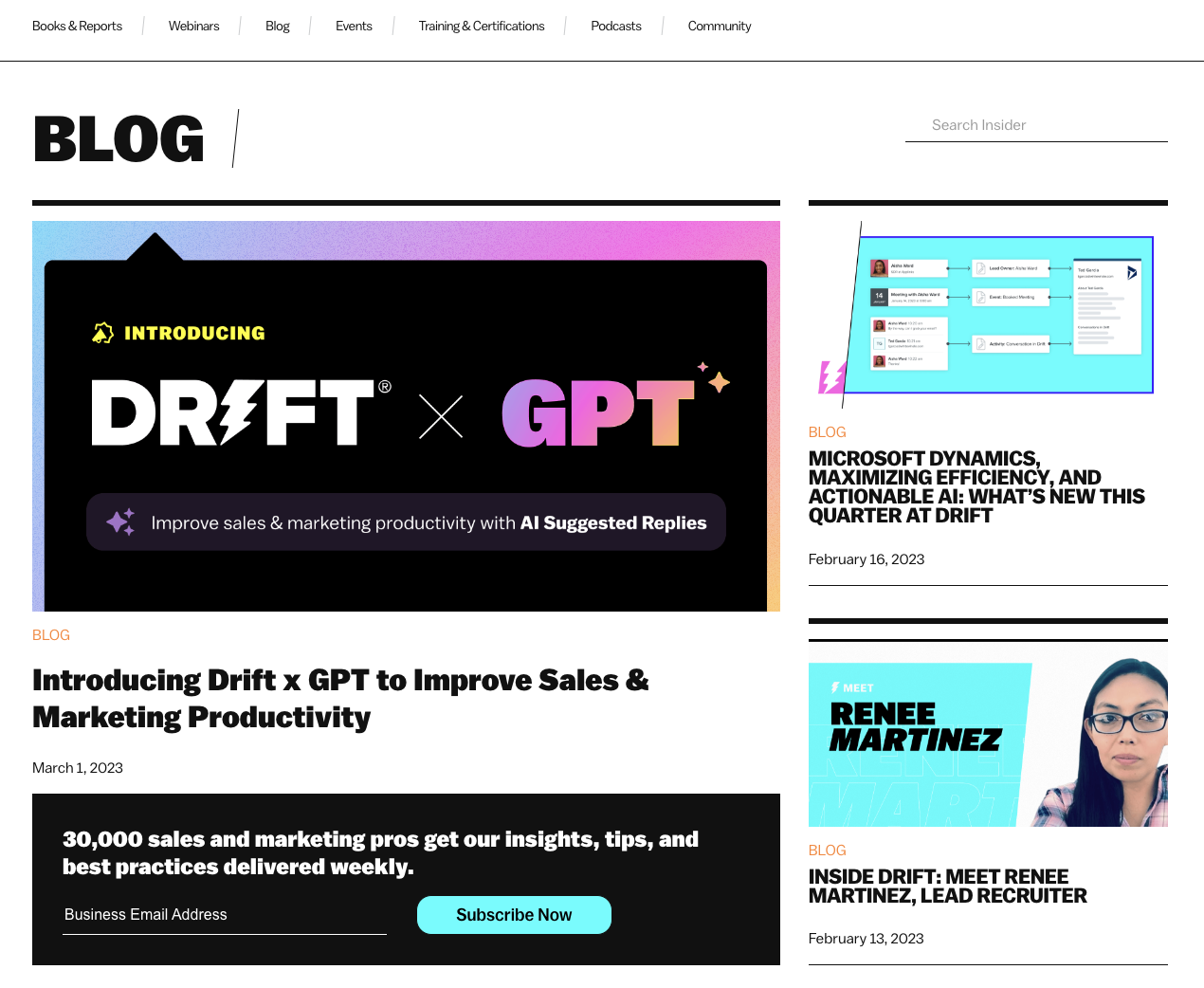 The Drift blog focuses on conversational marketing and sales. Updated weekly with new content covering topics such as chatbots, messaging, email marketing and personalization, the blog is a great source of information and insights for marketers, salespeople and customer success teams looking to improve communication and engagement with customers.
10. Seth's Blog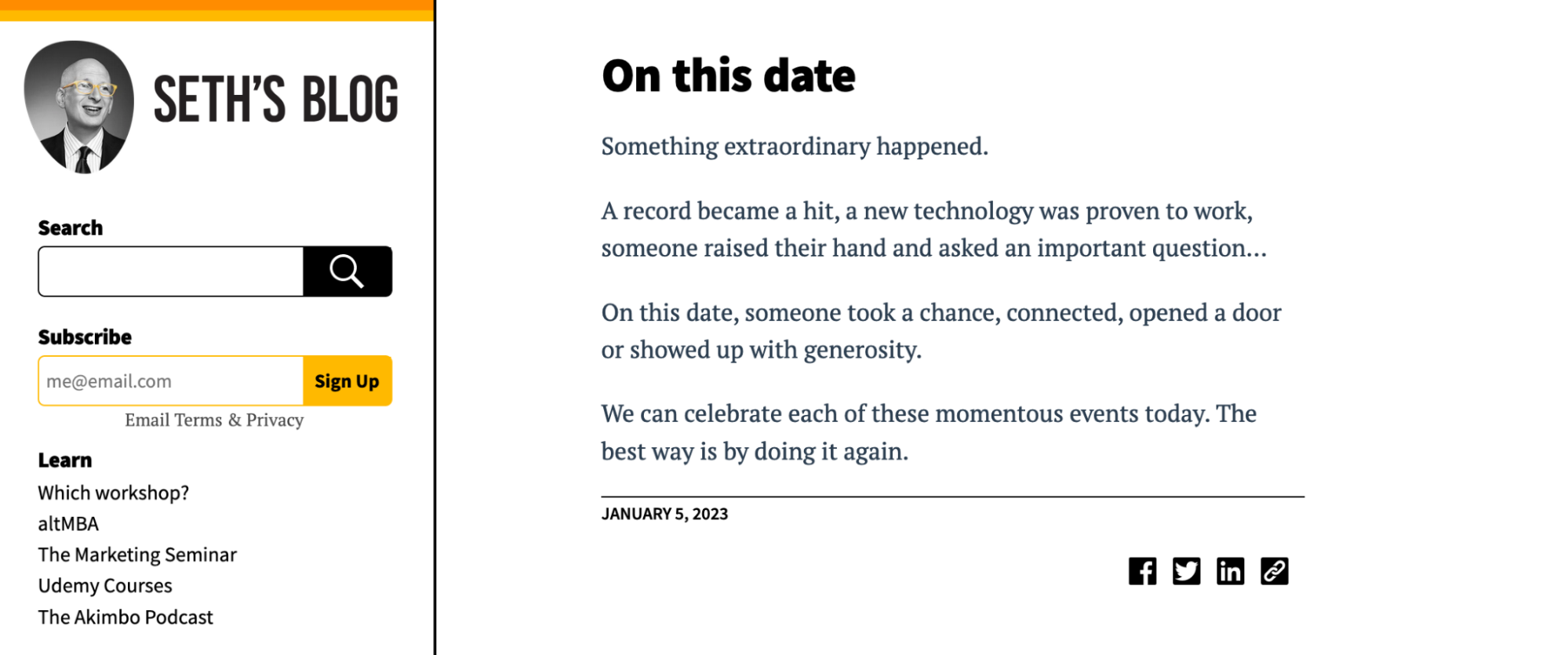 The best-selling author, entrepreneur, and marketing expert Seth Godin has become a household name for marketers. His blog is one of the most popular and widely read blogs in the world. Daily posts offer insights and thought-provoking perspectives in a short, snackable format, covering a range of marketing-related content spanning business, leadership, creativity, and personal development.
11. CXL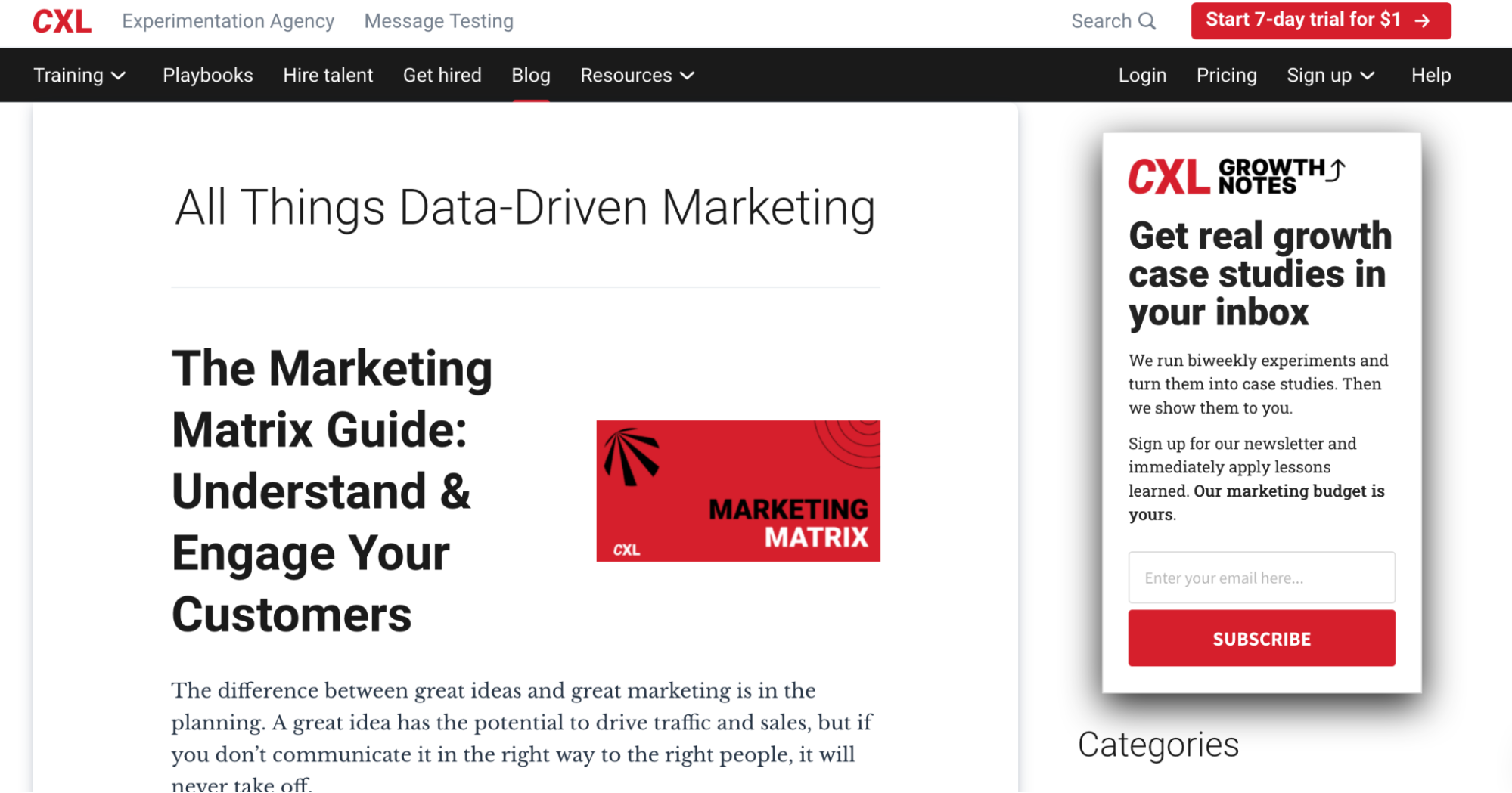 The CXL blog is a source of in-depth industry knowledge on conversion optimization. Topics include A/B testing, user research, analytics, copywriting and digital marketing advice based on scientific research. In addition to its editorial content, the CXL blog also offers a range of training and consulting services designed to help businesses optimize their conversion rates and drive more revenue.
12. SEMRush Blog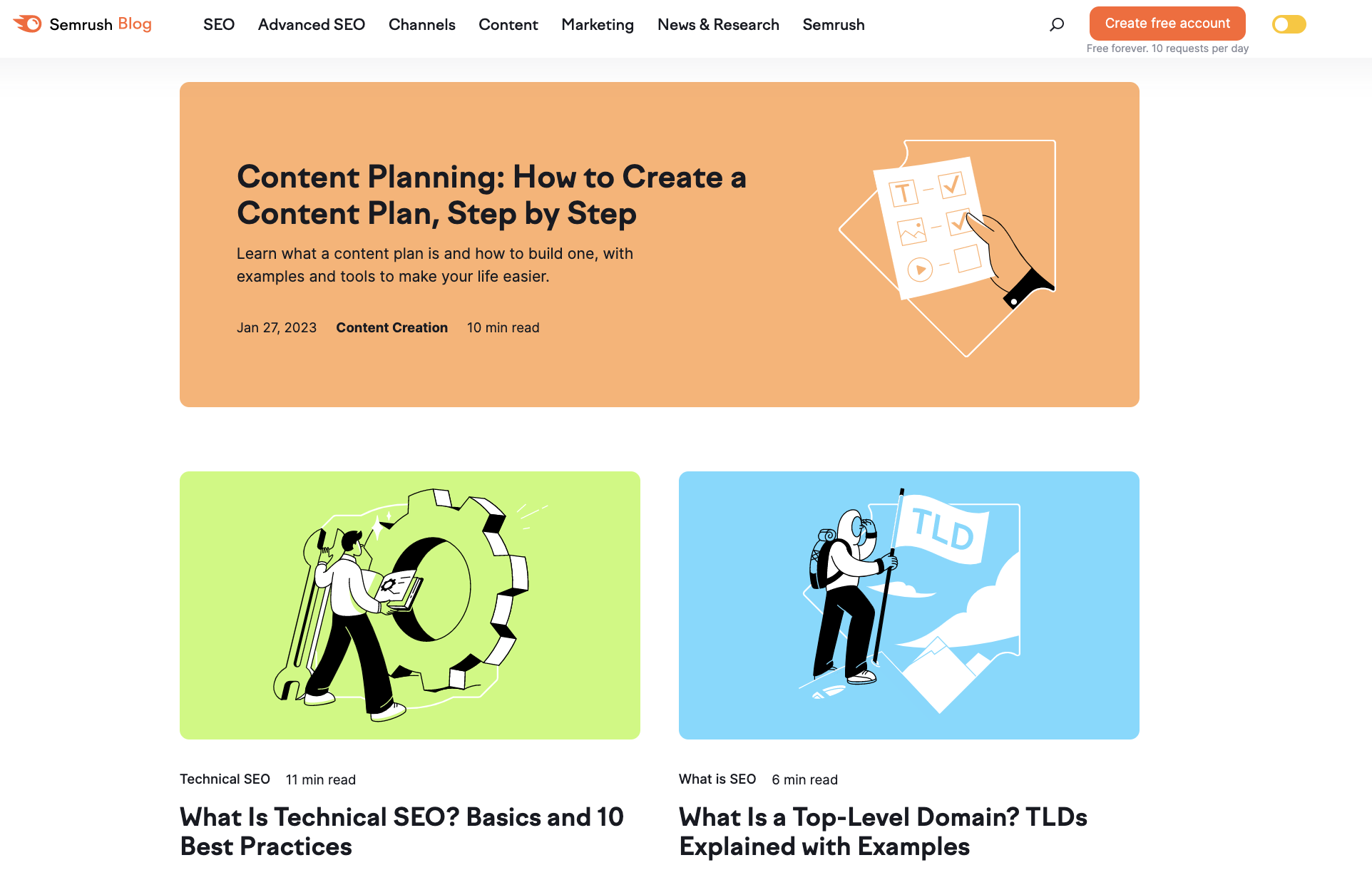 The blog by the digital marketing tool company SEMrush is a comprehensive source of information on SEO, SEM, PPC advertising, content marketing, e-commerce and social media marketing. In addition to its editorial content, the SEMrush blog also offers a range of tools and services designed to help businesses optimize their digital marketing strategies.These include a keyword research tool, a site audit tool, a backlink analysis tool, and a content marketing platform.
13. Google Ads & Commerce Blog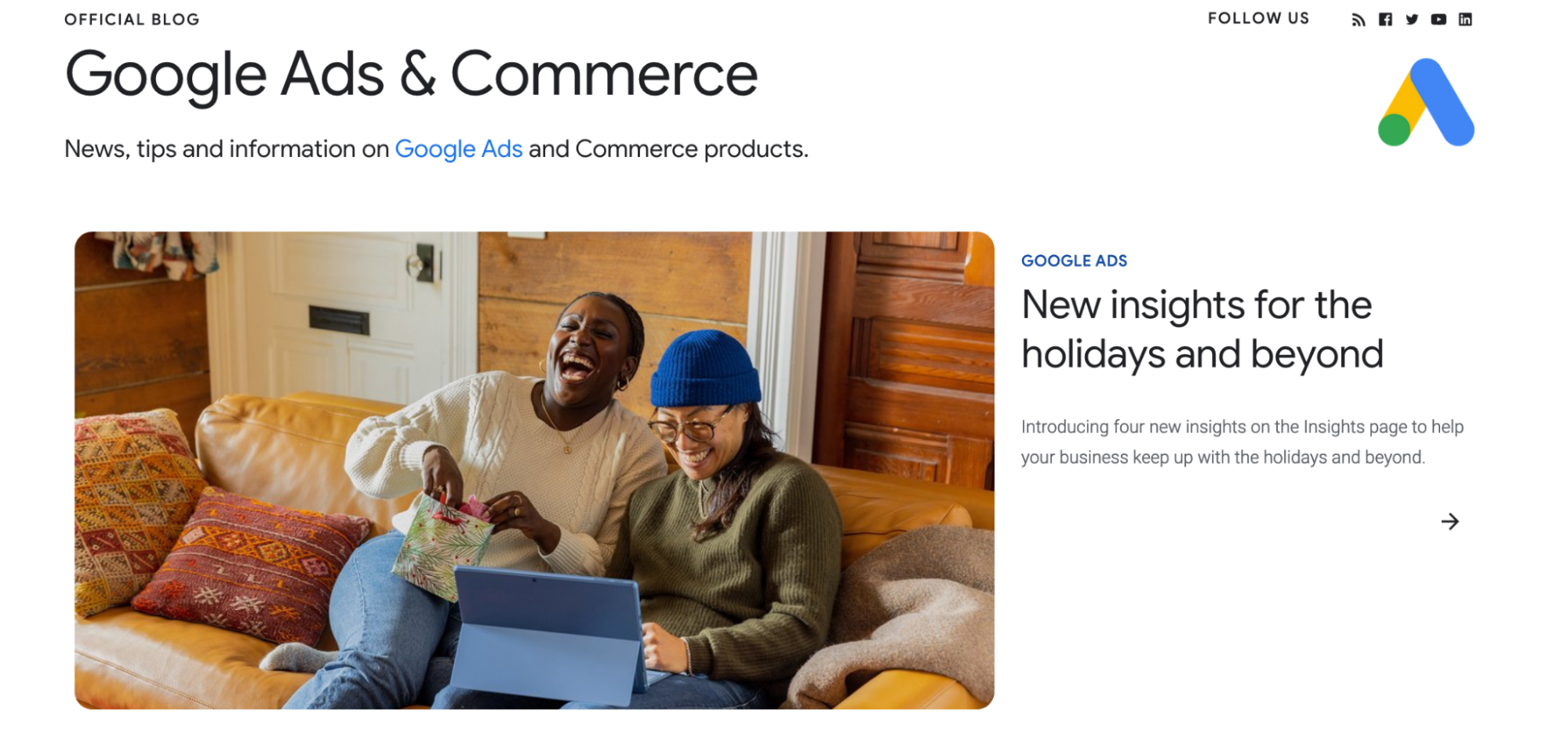 The Google Ads & Commerce blog is the official Google Ads blog for news, insights, and updates on Google's advertising and commerce products. The blog covers a wide range of topics related to online advertising, including search ads, display ads, video ads, mobile ads, as well as information and updates on Google's e-commerce products, including Google Shopping, Google Pay, and Google Merchant Center.
14. The Startup Chat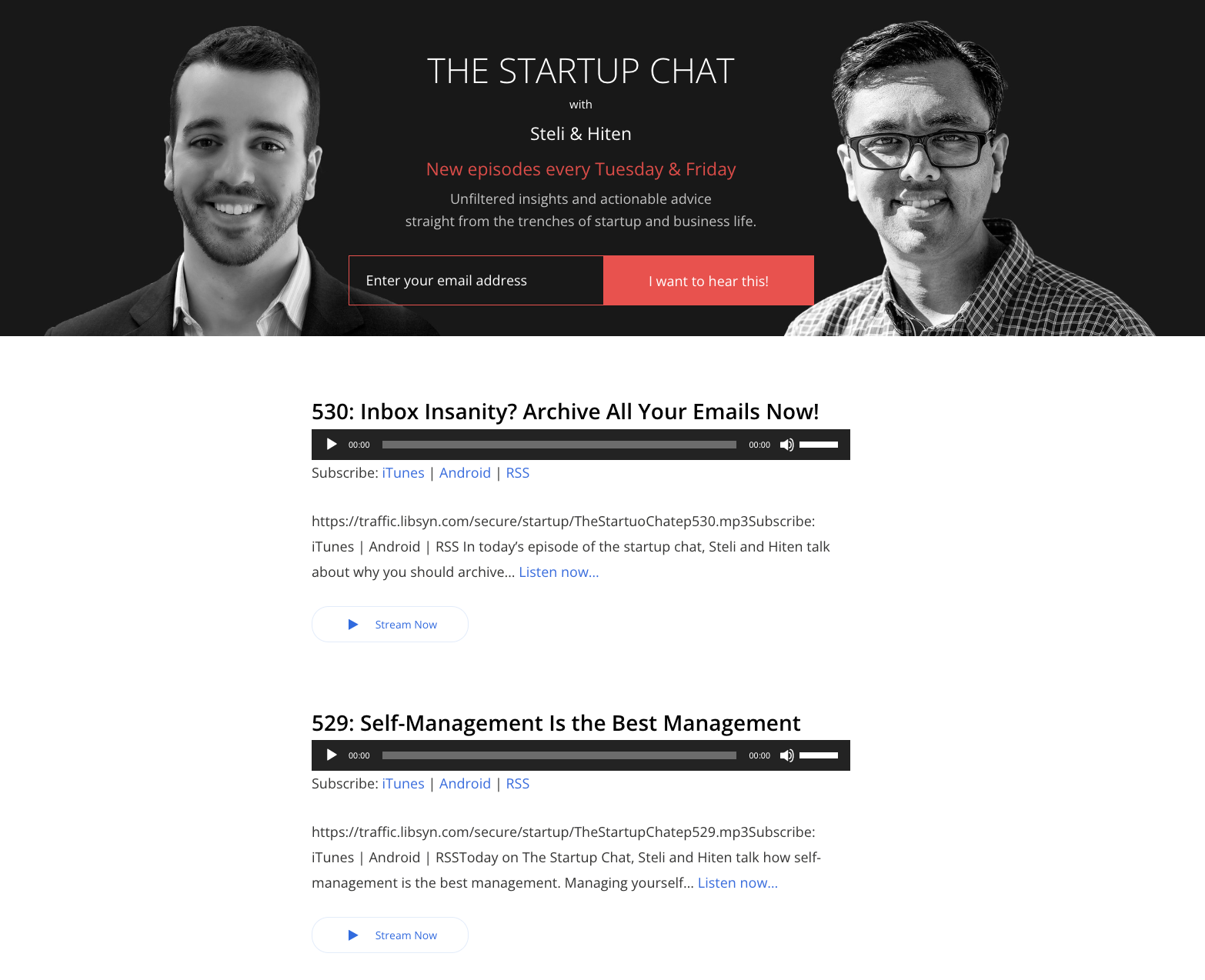 Although technically not a blog, the Startup Chat is a popular weekly podcast series hosted by Steli Efti and Hiten Shah, two experienced entrepreneurs and startup founders. The series features unfiltered insights and actionable advice from the trenches of startup and business life. The range of topics the duo cover is broad, spanning business strategy, customer acquisition, sales, marketing, fundraising, and product development.
We hope you find these fourteen blogs just as interesting and insightful as we do. And while you're collecting research or catching up on the latest trends, don't forget that your post-click strategy is just as important as the ad strategy itself. With Instapage, you can easily connect your ads to personalized landing pages, helping to lower your cost per customer acquisition.
Explore the possibilities by signing up for the Instapage 14-day free trial.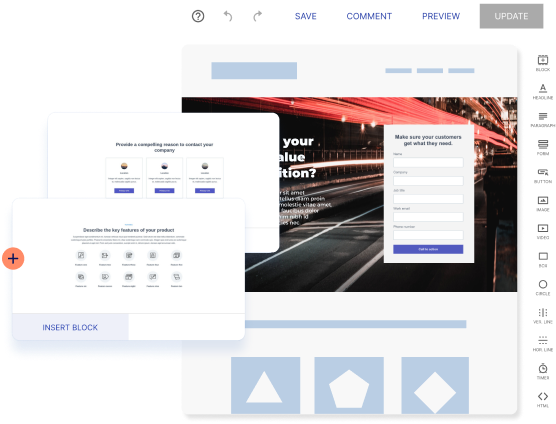 Try the world's most advanced landing page platform with a risk-free trial.