If you're an agency that has dominated its local area, you may be thinking about expanding into a new one. However, how do you know when market expansion is right for you? And what's the best way to set yourself up for success?
There's no doubt that you will face stiff competition no matter what geographical area you decide to target. With over 13,000 advertising agencies in the U.S. alone, expanding into a new market will be a challenge.
With that in mind, we've created this guide to ease the process of expanding. We'll cover how to know when it's the right time to expand and steps to move into a new area.
How do you know if you're ready for market expansion?
First, you should decide if your agency is ready to move into a new market. Doing so would mean:
That the move makes financial sense
There is demand for the services you offer
That the market is large enough to support another agency
Before moving forward, consider the following questions:
Do you have a steady stream of clients?
It's important to establish a consistent income stream before expanding. Having clients that purchase your services on a routine basis allows you to budget more effectively.
If you can get your clients set up a monthly retainer, that's even better.
Retainer pricing is the most popular pricing model for agencies according to a report by HubSpot. In a survey of over 750 agencies, 59% of them offered retainer pricing: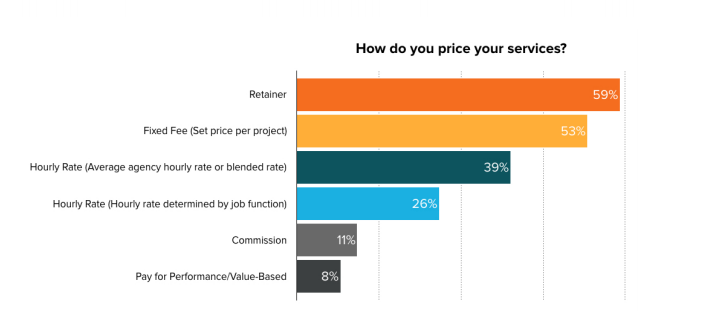 With recurring revenue from retainers, you'll know how much money to expect from clients each month and won't have to worry about when money will be coming in.
If you're curious to find out how much agencies are charging, this chart illustrates the most popular price ranges: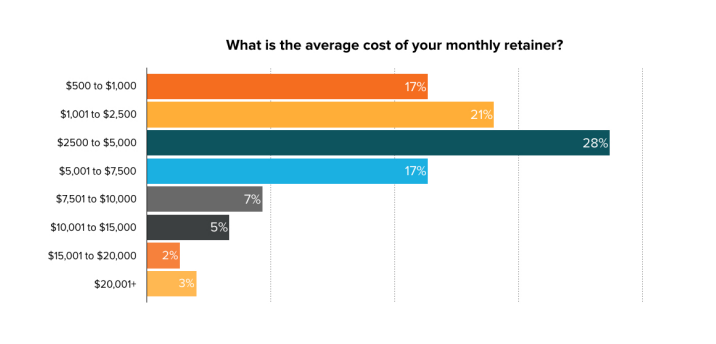 Do you have extra cash to expand?
Adding to the point above, you must have a substantial amount of money set aside for expansion. The exact amount will vary based on location and the size of your agency, however, you should consider the following expenses:
Marketing and advertising costs
Rent for a new office if you require a physical location
New office supplies and furniture
Hiring costs if you plan to hire new employees rather than transfer current employees
Website design costs if you need to create post-click landing pages or content specifically targeting the new geographic area
For example, when speaking of their recent expansion from Columbus to Cleveland, Ohio, Jason Parks of The Media Captain had this to say regarding the finances of a market expansion strategy:
The challenge when expanding is when you open your doors for business in another market, you hear crickets, there isn't a lot of activity taking place. We had to spend a lot of time, effort, and money in business development in this market so we could establish ourselves.

The financial commitment is also a challenge. We don't anticipate making a profit with Cleveland Marketing King (our sister company) in 2018. We are hopeful for 2019 but that isn't a guarantee either. It costs money to open up a new operation.
Do you have a solid team in place?
Expansion is time-consuming. You need to research expansion types, analyze competition, think of marketing initiatives to separate yourself, and possibly spend time finding a new location and hiring new employees.
On top of all that, you still have to manage your current workload and ideally, be working to bring on new clients. That's why it's vital to have a solid team in place that can handle each of these tasks and offset the workload.
Do you have a plan for growth?
Moving into a new market is not something you do on a whim. Before anything, you should set both short-term and long-term goals for growth.
For example:
How many clients do you aim to bring during the first month in the new area? In 3 months? In 6 months? In 1 year?
How much revenue do you hope to bring in each month?
If you need to create a new website, when should it be completed by?
If you plan to add a new office, when should you be moved in?
All of these questions and more should be considered and then clear goals should be set. Use the SMART goals framework to outline specific goals so you know what achievements will mark success.
How to find new markets
If you answered "yes" to all of the questions above and decided that market expansion is right for you, it's time to move forward.
Your next steps include determining an expansion route, selecting an area, analyzing competition, and testing the market.
Determine the expansion route
You should decide which expansion route is right for your agency. There are five main options:
Pursue the area online. Most agencies are location independent since they provide online services such as digital advertising, SEO, content, etc. Thus, opening a physical location in a new area won't always make sense. You can target a new market via alternative methods such as using Google Ads by targeting specific geographic areas, creating web content specifically crafted for that area, and cold emailing/calling local businesses.
Form a strategic partnership. Forming a partnership is another way to target a region without physically moving there. The idea is to pair up with another company in the area to provide complementary services to theirs. For example, if you're an SEO agency, you may decide to partner with a web design agency in the new area. They can pass SEO clients to you and in return, you would pass web design clients to them.
Provide your services to a reseller. A reseller is an agency that sells your services to a client with a markup on their end. Think of it as a type of subcontracting. You provide a whitelisted service and the other agency can provide another service to their clients that they might not have experience in. This type of partnership won't be right for everyone, but it is another way to acquire more clients in a new area.
Open a new office. If none of the above options seem plausible, opening a new office may be your best bet. As an agency, opening an office in the new market has a few benefits. For one, with a new address in the area, you can list your business via Google My Business so that your websites shows up in local search results. Additionally, you have the option to meet with clients in person, which can be a big selling point for clients who want to work with a local agency instead of remotely.
Acquire another agency. The last option is to acquire an already successful business in the area and take over their clients. This is the most costly option and finding companies to negotiate a deal can be tough.
How to pick a new market
The best way to pick a new market is to choose one that you already receive interest from.
Is there a particular area or neighboring market that you have been routinely receiving calls or emails from?
If so, that's usually the best place to start (unless you've identified a more lucrative area through your research). Demand for your services has already been proven. So if the market is large enough, it makes sense to invest more resources there.
For Jason Parks, the move from Columbus to Cleveland made perfect sense:
Our parent company is based in Columbus. Last year, we expanded into the Cleveland market with a sister company.

There is a lot of synergy between Columbus and Cleveland. They are viewed in Ohio as sister cities. A lot of our clients have offices in both areas so it felt like a natural fit to have a presence in Northeast Ohio to expand our business.
Analyze the competition
When analyzing the competition in the area, the questions below will set you up for success:
How many agencies exist in the area?
How many offer the same services as you?
If available, how does their pricing model stack up against yours?
How can you differentiate yourself from other agencies? (pricing, customer service, etc.)
How authoritative is their website? You can use Moz's Open Site Explorer to check the agency's Domain Authority, which is a metric used to gauge the authority of a website based on things like the number of backlinks the site has, domain age, social shares, etc. Ahrefs also has a similar tool: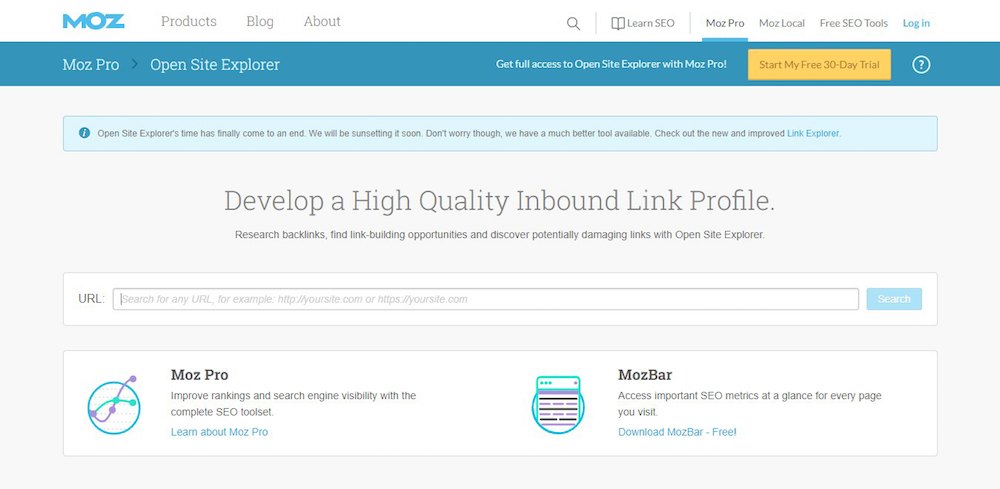 What keywords do they rank for? Ahrefs can look at the keywords the website ranks for, rank position in Google, and keyword difficulty. This a helpful tool to identify keyword opportunities: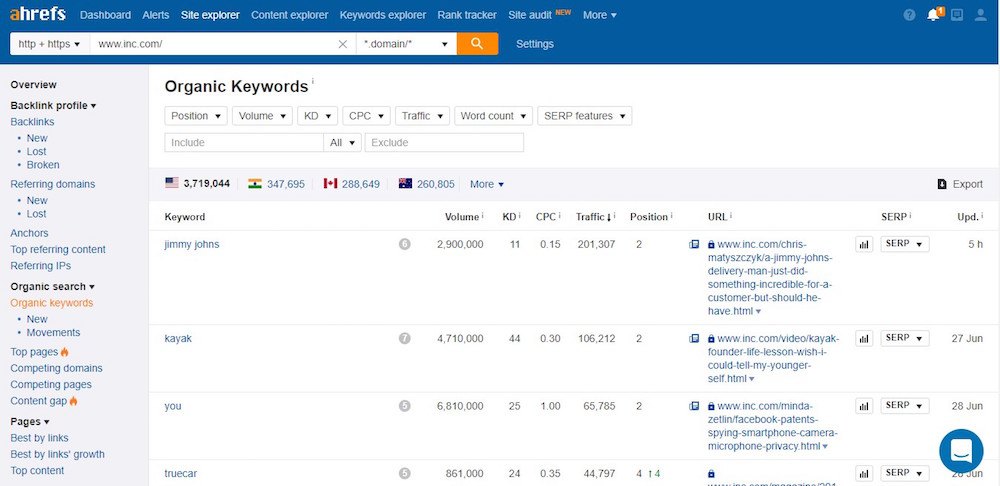 Test the market
The last thing to do is test the market. This way, you can confirm if there's a real interest and a large enough market to sustain a permanent move.
Ideally, you should have clients in the area before moving in. However, one way to test the market is by running a Google Ads campaign in that specific area. By running ads, you can begin to judge the interest, volume, and competition in the area.
In Google Ads, create a campaign and then set the location to the area you plan to target. You can define location as a specific city or a set mile radius around a city: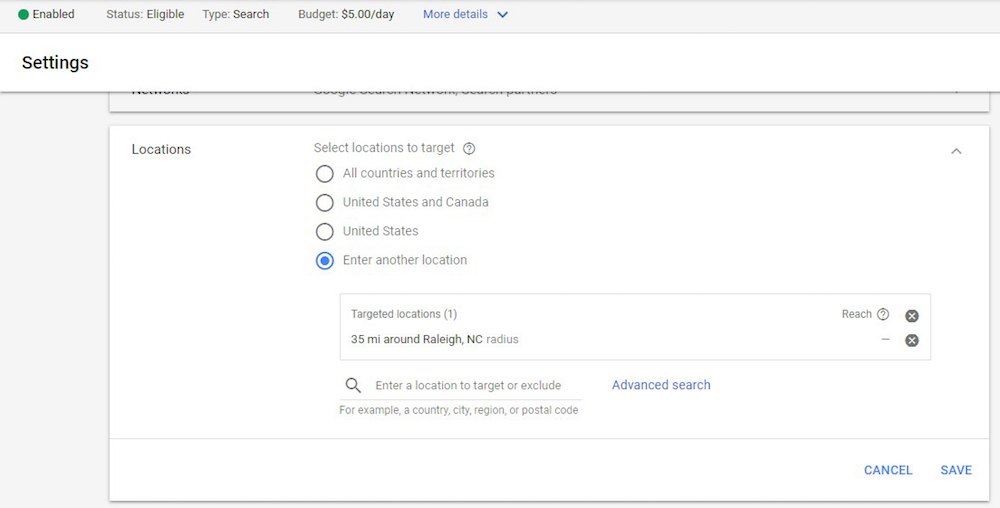 Final thoughts from agency owners
Lastly, we reached out to agencies who have completed a market expansion in the past few years and asked them:
What tips or advice do you have for other agencies looking to expand?
Here are their closing thoughts…
Jason Parks
President at The Media Captain
My advice for other agencies is to invest in digital marketing to grow your brand. That's how we grew our agency in Columbus and that's what we're doing in Cleveland as well.

We have a budget for social media marketing, SEO and paid advertising and it has helped us generate more leads and new business but most importantly, it has helped the spread the word about our agency. I'd also recommend networking your behind off in the first 12-18 months. You need to get clients to succeed and there is no better way than networking in your new market.
Kent Lewis
President at Anvil Media
Grow organically. Don't overthink it. Rather than make a huge financial investment to build out a team and office, we went with flex space initially and are leveraging our West Coast office and infrastructure to minimize expansion startup costs.
Syed Irfan Ajmal
Agency Owner of Syed Irfan Ajmal
I would say that for agencies of all sizes, it's important to test a new market first before going all in. Rather than getting an expensive office, you can use LinkedIn to find new leads, and working on a few smaller projects will identify if you and the clients are a good fit.

Go in slow, but leave fast if things are not working out for you.
Grow your agency using 17 proven tactics
With thousands of agencies in the U.S., it's an uphill battle to grow a small agency. Spending is limited and with many ideas for growth, it can be difficult to identify the ones worth investing time and money into.
Turn more of your ad clicks into conversions with the Instapage Advertising Conversion Cloud. With AdMap, 1:1 Personalization, built-in collaboration, pixel-perfect designs & more, no other solution can compare. Sign up for an Instapage Enterprise demo today.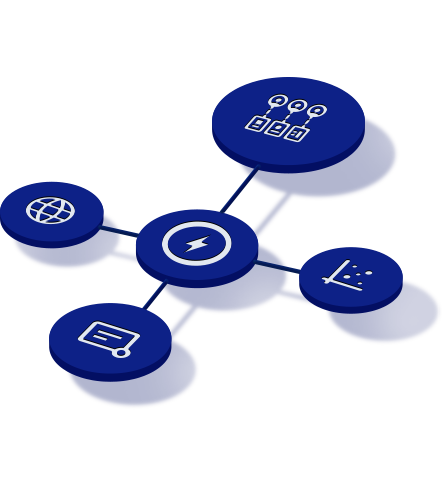 See the Instapage Enterprise Plan in Action.
Demo includes AdMap™, Personalization, AMP,
Global Blocks, heatmaps & more.