At Instapage, we don't just strive to bring you new and exciting integrations with the best marketing tools available, we're always looking for ways to improve your marketing experience with us. We partnered with MailChimp back in 2013 and today we are thrilled to announce added improvements to our integration that are going to revolutionize your landing page lead segmentation process.
Why is the Instapage MailChimp integration important?
MailChimp is an email marketing tool whose features and integrations allow you to send marketing emails, automated messages, and targeted campaigns. The service offers features such as subscriber profiles, automation, and personalization that helps its users send emails and collect leads.
Want to make your landing page process seamless and more flexible? Create an account on MailChimp and launch your landing page campaigns with freedom like you've never experienced before.
Instapage is already ahead of the curve with list segmentation, and our customers who integrate with MailChimp are some of the most successful businesses we see because they take advantage of both platforms.
Naturally, we want you to be one of those successful customers and take advantage of the benefits that come with this new and improved MailChimp integration.
The Benefits
The biggest advantage with this integration is the simplicity of managing every lead you generate from your landing pages.
More Lists, Better Segmentation
MailChimp gives you the option of setting up multiple lists, which helps you segment your marketing campaigns in a much better way. What's more, MailChimp users can now add new lists to segment from within Instapage, which makes users' workflow even better. Ultimately, there's no need to jump back and forth between MailChimp and Instapage because adding and segmenting lists takes place within Instapage.
With our improved integration with MailChimp and segmentation functionality, you won't have to think of which of your subscribers needs to be sent a specific marketing campaign – your segmented lists will tell you.
Capturing Leads
All leads from your Instapage landing pages are automatically added to your MailChimp lists. This means as soon as a visitor converts on your landing page, you get a new contact added to your MailChimp list. Everything is done for you – simplifying your workflow even more.
Managing Leads
The more landing pages you create and publish with Instapage, the more leads you can potentially gain. And the more leads you have, the more organized they should be for future MailChimp marketing campaigns.
MailChimp sends your leads to your respective lists, helping you organize your campaigns in a more optimized, automatic manner.
(For a detailed walkthrough on integrating your Instapage account with MailChimp, go here.)
By segmenting your email list with Instapage you can effectively send the right message to the right customer at the right time. It's a win-win … win!
So, what are you waiting for? Request an Instapage Enterprise demo today.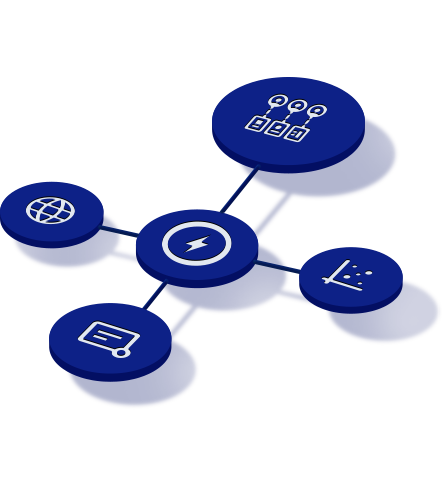 See the Instapage Enterprise Plan in Action.
Demo includes AdMap™, Personalization, AMP,
Global Blocks, heatmaps & more.