When someone enters their personal information into an online form it means you can begin the lead nurturing process. And while lead generation is vital, you must also take the necessary steps to secure and protect their information. For businesses that operate under strict industry standards, the responsibility heightens.
The Instapage Lead Bypass feature for Enterprise customers was developed specifically for those use cases.
What is the Instapage Lead Bypass feature?
By default, Instapage servers store all lead information. With Lead Bypass though, this Enterprise feature lets customers store lead data with the destination endpoint of their choice (the location where the lead information will rest) without storing the information in Instapage servers. Instead, this information is transferred to a destination of the client's choosing (usually through a native CRM integration or the customer's own database by setting up a webhook).
By implementing Lead Bypass, Enterprise customers make sure that their lead information is only received by them and nobody else. What's more, this solution can be enabled on one page at a time or an entire account.
Instapage Customer Success – Team Lead, Justin Duke, elaborates:
Storing lead data on Instapage servers is perfectly acceptable and very secure. However, for businesses that adhere to regulations that require Personal Identifiable Information (PII) be handled in a certain way, this is the way to go.
Note: Not all Enterprise customers need to implement Lead Bypass. It simply provides businesses that handle PII the flexibility to decide where their lead and user information is stored when regulations are involved.
What industries typically use the Lead Bypass feature?
Customers who operate in the medical, legal, or financial industries typically use the feature because they deal with industry security standards like PCI-DSS and HIPAA laws. Plus, ever since the GDPR took effect, user's data privacy has been more of a global concern as marketers handle user's data security even more seriously.
That said, if you operate a global brand, GDPR effects your business. But even if you're not located in the EU — it particularly affects how you collect and use user information received via forms. Here's why…
Personally Identifiable Information (PII)
Personally Identifiable Information refers to a user's personal information which can be used to distinguish or trace an individual's identity such as their name, date of birth, email address, mother's maiden name, social security number, and biometric records, etc. PII is divided into two parts, linked information and linkable information.
Linked PII includes: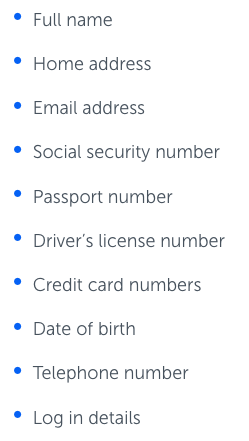 Linkable PII includes: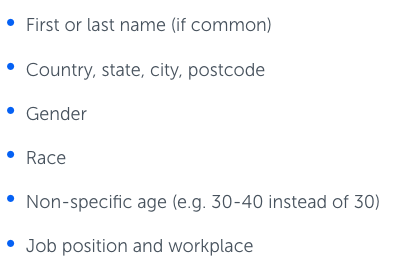 post-click landing page forms request visitors to submit both types of information at different stages of the marketing funnel. Translation: any industry that collects Personally Identifiable Information (PII) can benefit from using the Lead Bypass feature.
What you should know before setting up Lead Bypass
1. It works for both HTTP and HTTPS pages
The Lead Bypass feature works on both HTTP and HTTPS post-click landing pages, so even if you have an insecure HTTP page, you can still enable the feature.
2. When you duplicate a page…
Duplicating a page with the feature enabled will automatically enable the feature in the duplicated page. If you don't want to enable the feature on the duplicated page, you must have the feature disabled manually.
3. Confirm your URL endpoint is working
Before you enable the bypass feature, make sure that your destination endpoint is working properly, or else you risk losing the leads. So, in the case your destination endpoint fails, your post-click landing page leads will be lost.
To eliminate any chance of this happening, we advise customers to create at least two endpoints to receive lead information. If one endpoint fails, then the backup is in place to collect lead data.
How do you set up the Lead Bypass feature?
To confirm the correct endpoint is set up correctly, we require Enterprise customers to contact their assigned customer success manager. That way, our team can make sure customers understand the risks involved.
Give your customers more flexibility with Lead Bypass
Being an Instapage Enterprise customer gives you access to product features that help you scale and optimize your post-click landing pages. Lead Bypass helps you comply with any industry regulations your business operates within.
To get access to this feature, request an Enterprise demo today and see why Instapage is the complete post-click optimization platform for marketing teams and agencies.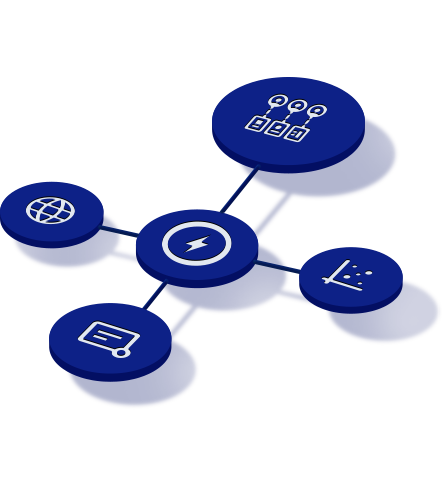 See the Instapage Enterprise Plan in Action.
Demo includes AdMap™, Personalization, AMP,
Global Blocks, heatmaps & more.