Optimization is a fifty-dollar term some marketers toss about like it was a nickel.
As you know, when something like your design or content is truly optimized, it is as perfect, functional, and effective as possible.
At Instapage we're always thinking about the best ways to optimize post-click landing pages, along with all the content we create, including our videos. Our latest video series is, we can say with confidence, fully optimized.
Among the several functions our latest video series serves, its primary focus is to clearly describe post-click landing page structure and to speak directly to two specific, yet wholly different, audiences.
Audience 1: Individuals who work at, with, or for agencies and consultancies.
Each of the titles we've produced is designed to help professional marketers bring their new-to-digital-marketing clients up to speed and inform them of the vital role post-click landing pages play in assuring the success of their campaigns.
Got a new client who doesn't know what a squeeze page is? Show them our video. Got another who wants to better understand how paid and unpaid methods work when it comes to selecting the best channels that drive traffic to a post-click landing page? Show them our video.
Audience 2: Those who are new to marketing or are looking to increase their knowledge on a particular marketing fundamental. This could be anyone from a student, to a budding affiliate, to a business owner who is looking to gain more information before contracting an agency.
Looking for a clear, concise explanation of what is a post-click landing page? Watch our video.
Want to know the differences between the different types of post-click landing pages? Watch our video.
This video series covers the very basics and provides the information you need to start growing your agency's business while offering the topical knowledge you need to make informed marketing decisions.
The first four episodes of this educational series concentrate on the digital marketing basics.
Episode 1
Marketers agree that post-click landing pages are the most effective way to make a product or company attractive to customers. But what is a post-click landing page, and how important are they to your business' marketing and conversion goals? In this video we answer these questions and explain why every promotion deserves its own post-click landing page.
Episode 2
Learn what you need to include on your post-click landing pages for them to realize their full, conversion potential. This lesson covers everything from imagery, to killer headlines, to testimonials, and irresistible calls-to-action.
Episode 3
Without proper promotion, your product, service, offer, or event may not draw the attention it deserves. In this episode you get the lowdown on what you need to maximize your conversions.
Episode 4
Put an end to underperforming post-click landing pages. Watch your conversions rates double, even triple. Are these phrases "music to your ears?" They should be. This episode explains how the most common types of dedicated post-click landing pages work, and how each engages your customers.
Coming Soon
In the coming weeks we will be releasing more titles on post-click landing page structure and digital marketing basics. Be sure to subscribe to our YouTube channel so you don't miss out on their release.
Instapage is the modern marketers go-to destination to learn how to harness the power of the post-click landing page and build their business. Be sure to check out these, and other, Instapage videos to learn how to put the post-click landing pages you create to work for you. With Instapage you can build persuasive and conversion-worthy post-click landing pages that will double, and in many cases triple your conversion rates. Sign up for an Instapage Enterprise demo today.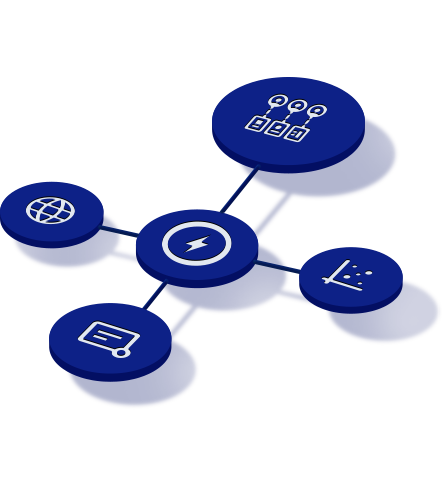 See the Instapage Enterprise Plan in Action.
Demo includes AdMap™, Personalization, AMP,
Global Blocks, heatmaps & more.