In December 2018, we announced four new product features that help eliminate friction, enhance your workflow, and design pixel-perfect mobile post-click landing pages. We continued the momentum into 2019 with a few more releases including Personalization, a new workflow in Experience Manager, and our Facebook Ads Manager integration.
That brings us to today's announcement as we unveil our next three product updates:
AMP Custom Code
Overwrite Protection
Domain Setup
AMP Custom Code
When we launched AMP in May 2018, Enterprise customers could create lightning-fast AMP post-click landing page experiences directly in the Instapage platform. Custom code was not possible at the time.
Now, you can customize your high-performing, AMP page experiences with elements that are accepted within the AMP framework. Simply use the Custom Code feature (HTML/CSS) inside the Instapage AMP builder to implement AMP-approved elements such as optimized layout design, media, analytics, and more: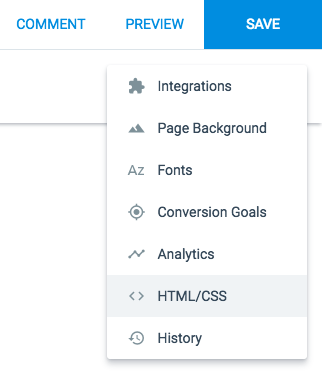 Since AMP formatting prioritizes page loading speed and readability with a simplified design, the framework requires that your page elements are compliant and under 75KB. To ensure that your page experience is AMP-compliant, we've connected directly with Google's AMP Validator API to validate your pages for the 75KB file size limit and code compliance requirements by the AMP framework.
How custom code works
The AMP Validator is automatically triggered to scan your page experience at the publishing stage in the Experience Manager. If any unsupported code is detected, you will see a list of raw error codes with a link to the official library of supported AMP components, where you can reference and find details on the invalid codes. Only AMP page experiences that pass validation can be published: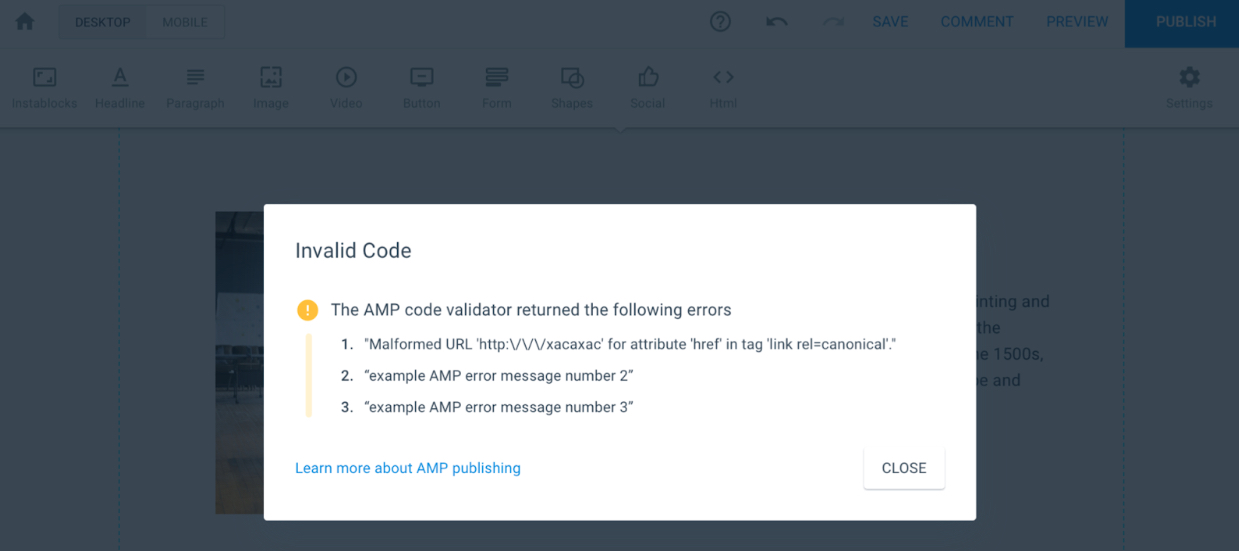 *Instapage is the only post-click optimization platform to detect and reference specific error codes from the AMP Validator.
Overwrite protection
The new Overwrite Protection product feature takes Instapage Collaboration to the next level because only one active user within an account or workspace can edit a page at a time. Multiple users cannot edit and save changes to the same page simultaneously. This prevents contributors from accidentally overwriting each other's work, thus preventing wasted efforts and providing a seamless workflow.
Example 1: What happens in the builder
When a team member is active in the builder and another team member attempts to enter, a message similar to this pops up: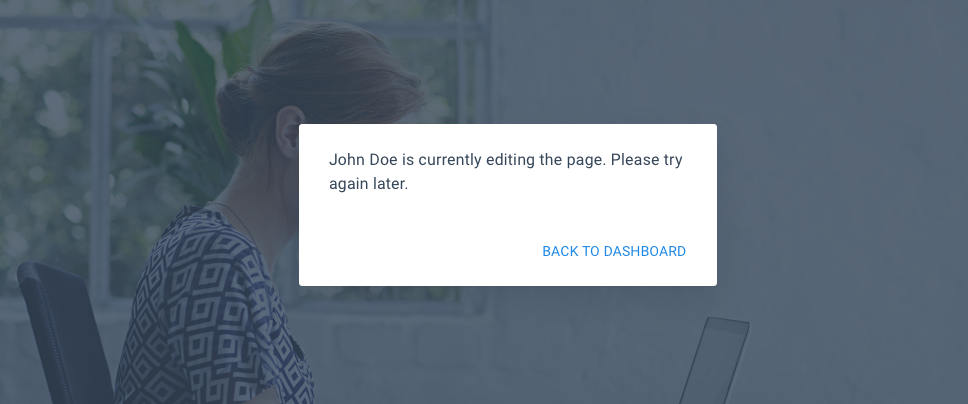 Example 2: What happens in the builder
When a team member is still in the builder but is not active, and another team member makes changes to that post-click landing page, this message appears in the builder when the first team member returns: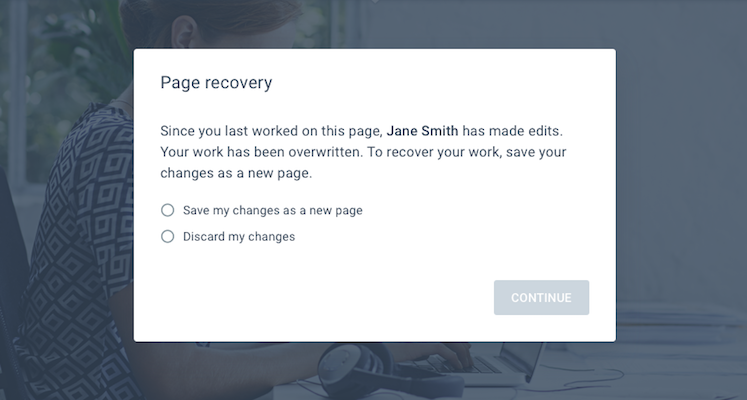 Should you want to keep your changes, name your new page: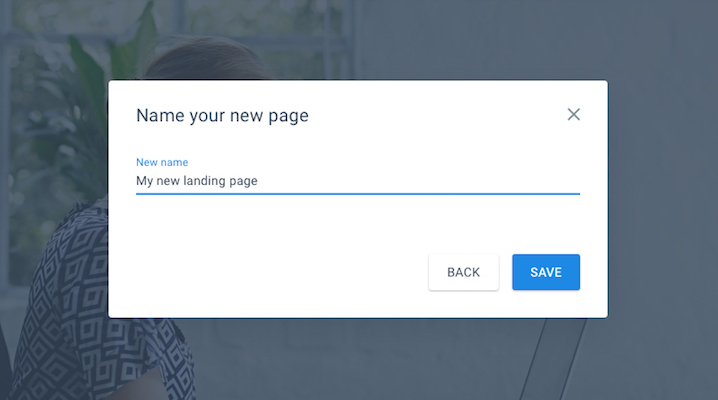 If not, click "discard changes:"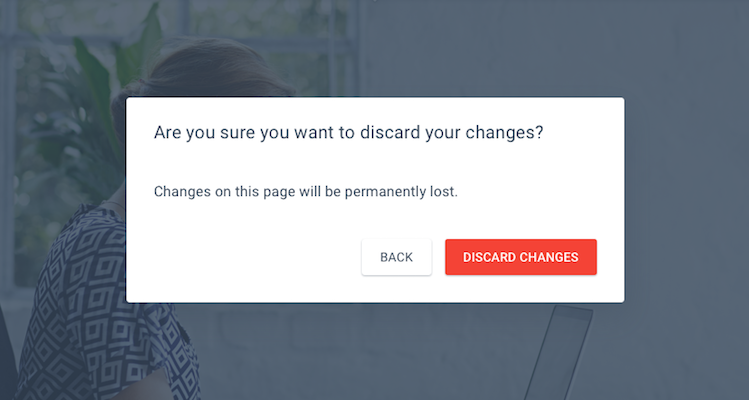 This new feature allows you to streamline the landing page creation process for your team and create optimized post-click landing pages that every team member has signed-off on. Overwrite Protection is available to all customers on all plans with multi-user accounts starting today.
Domain setup
Our new detailed, instructional flow helps users complete the domain setup process and publish pages faster. The step-by-step guide handholds you through each stage of the domain connection process, from start to finish.
Now, when you click on "Connect Domain" in the Domains page, an instructional pop-up window will appear and prompt you to complete five steps:
Registrar
Domain
Subdomain
DNS Setup
Connect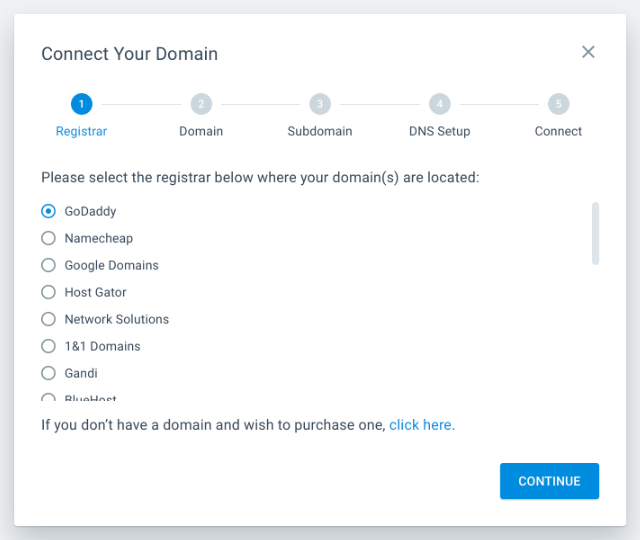 These steps walk you through the registrar, domain, and subdomain setup stages. Based on your indicated domain registrar, the flow will generate a set of detailed, registrar-specific instructions on how to add a CNAME record to your registrar's DNS (Domain Name System) record before activating the process of connecting your Instapage account to your domain registrar.
A CNAME is a type of DNS record that you must create in your domain registrar settings and map to Instapage servers to publish page experiences on your own custom domain. Since each registrar has different processes for editing domain settings, the instructions will be tailored to your registrar's unique process and requirements. Once your domain is fully connected, the manager role who added the domain will receive an email confirming that the domain setup has been completed.
The new domain setup flow is available now for all plans.
We've also revamped the Domains page to streamline domain management. You can view all of your connected domains grouped with their associated subdomains in alphabetical order in the Domains page, along with visible connection and SSL status indicators: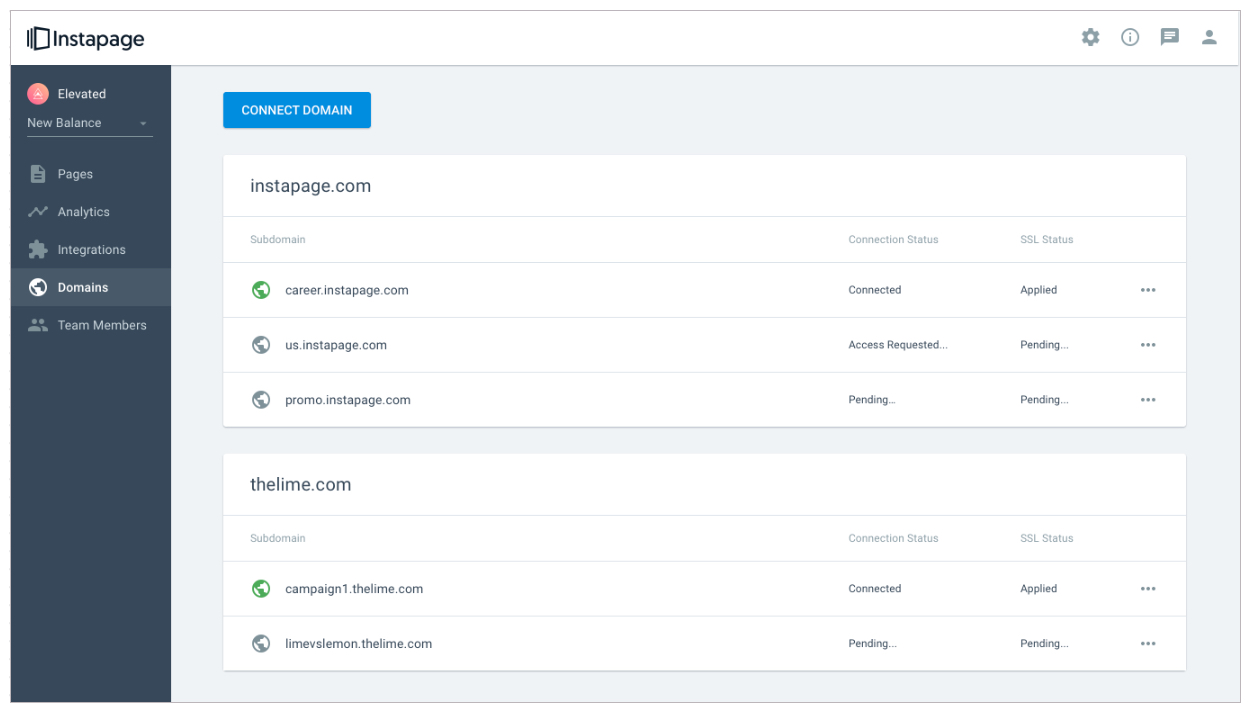 Start using all 3 product updates today
2019 has been very busy for the Instapage team as we release a variety of new features and updates to the product. Our team has much more planned throughout the rest of the year, so stay tuned!