I know the word hosting conjures up all these mental images of fine china, champagne glasses and incessant toasts, however, elaborate dinners aren't our point of discussion today.
Or are they?
Let's see where we end up. For now I'm going to stick with my original concept of hosting and blend in landing page hosting with it, just to make things more interesting!
What is Landing Page Hosting?
What essentially does a host do at a fancy dinner party? They lay out their best china, open up their oldest wine and make each and every one of their guests feel at home.
A good landing page hosting service is also supposed to do the same, give their guests (landing pages) the best treatment.
Unfortunately, we don't live in a perfect world, and as we all know, all hosts aren't perfect. While some treat you like royalty, others feed you left overs and get you involved in uncomfortable conversations!
Just as you never know how your hosts are going to turn out before you enter their home, you don't really know what kind of landing page hosting your chosen landing page platform is going to offer you.
Is it even going to be worth the money that they charge?
Instapage and Landing Page Hosting
If you want to give your landing pages the royal treatment always, then Instapage is the landing page platform that you should go for.
With Instapage, your landing pages are hosted on powerful Amazon Cloud Servers, that give your landing pages fast, safe and secure cloud hosting.
And because Instapage gives your pages such powerful landing page hosting, your landing pages never experience hiccups.
You know what that means, no downtime for your landing pages!
Getting excited about Instapage's landing page hosting? Well, you haven't even heard the best part yet!
Instapage offers all its users unlimited cloud hosting nearly free. It doesn't matter how many landing pages you build with Instapage, all of them are hosted on our powerful Amazon Cloud Servers.
Other landing page platforms charge extra for landing page hosting, Instapage however believes in giving you more value for your money.
When you decide to use Instapage, you get to use our landing page builder and all other tools for such a minimal investment that it almost seems free.
If you want to give your landing pages the royal treatment, then sign up for an Instapage Enterprise demo today.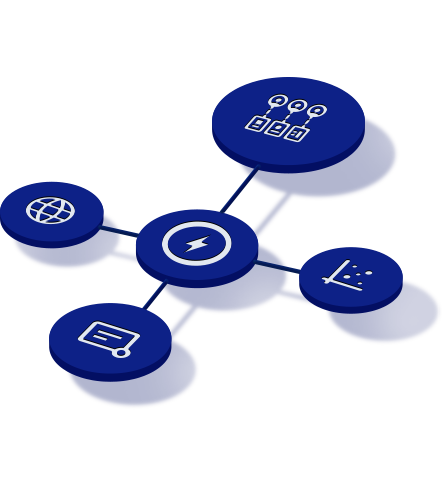 See the Instapage Enterprise Plan in Action.
Demo includes AdMap™, Personalization, AMP,
Global Blocks, heatmaps & more.