For the past few years, we've been evolving towards an ideal state. We want to 'all but guarantee' your success in achieving more conversions and a higher return on your digital marketing campaigns. Nobody does this.

To achieve this, we'll soon be releasing the following to all current self-serve customers.
The rollout of conversion consulting/customer success for everyone

The introduction of historically exclusive enterprise value for all

Global access to four new products that complete our core platform value (not available to new customers)
Higher usage limitations with no caps on conversion, ever (not available to new customers)

New pricing that pays for itself multiple times over
But first, some background.
If you've been with us for a while (thank you 🙏), you've watched us grow from a simple landing page builder to a landing page optimization platform to what is now an advertising conversion cloud. Meanwhile, our closest competitors have all sold off to private equity firms, started penalizing you for the number of conversions, and failed to vision a future where success is inevitable.

Meanwhile, at Instapage, we've been discussing one undeniable fact proven in our data. Most of our customers, thousands of you, still aren't doing nearly as well as you could be.

Yet, our "converting plan" customers who have access to our world-class conversion consulting and customer success team (not to be confused with customer support) are unfortunately achieving an average 30% higher conversion rate than you, our self-serve customers.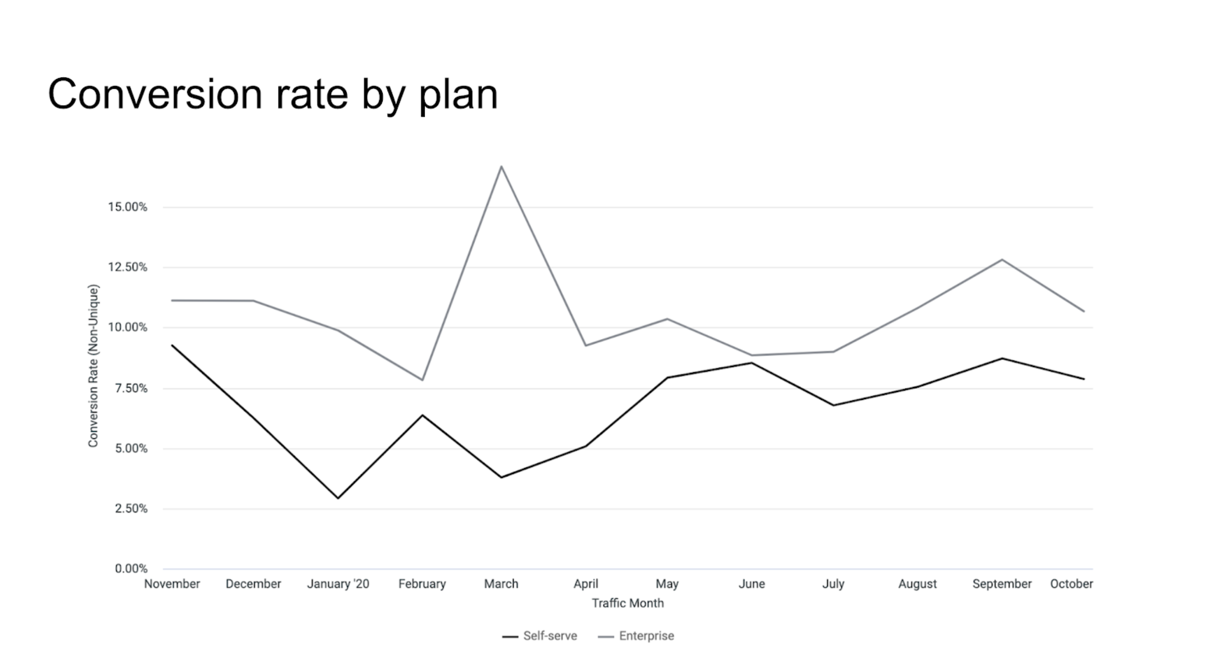 These enterprise customers also have exclusive access to our complete functionality like Global Blocks, AMP, Collaboration, & Personalization. Their dedicated success rep makes sure product adoption comes easy.
Yet, these findings aren't surprising, and it's why our converting plan is priced at tens of thousands a year on average for the hundreds of customers using it. For those spending a lot on advertising clicks, this is a drop in the bucket to maximize conversions. It pays for itself quickly.
But the reality is, this price point is too high for the majority of our self-serve customers, even if the conversion rate increase lifts your return.
Being the conversion-obsessed team that we are, we hate this. We want everyone to achieve maximum conversion success. Every additional conversion on the same ad spend makes a meaningful impact on your ultimate success. This is why we created this company in the first place.
So starting in June, you will get all of the following for only $99 more per month.
The rollout of conversion consulting/customer success for everyone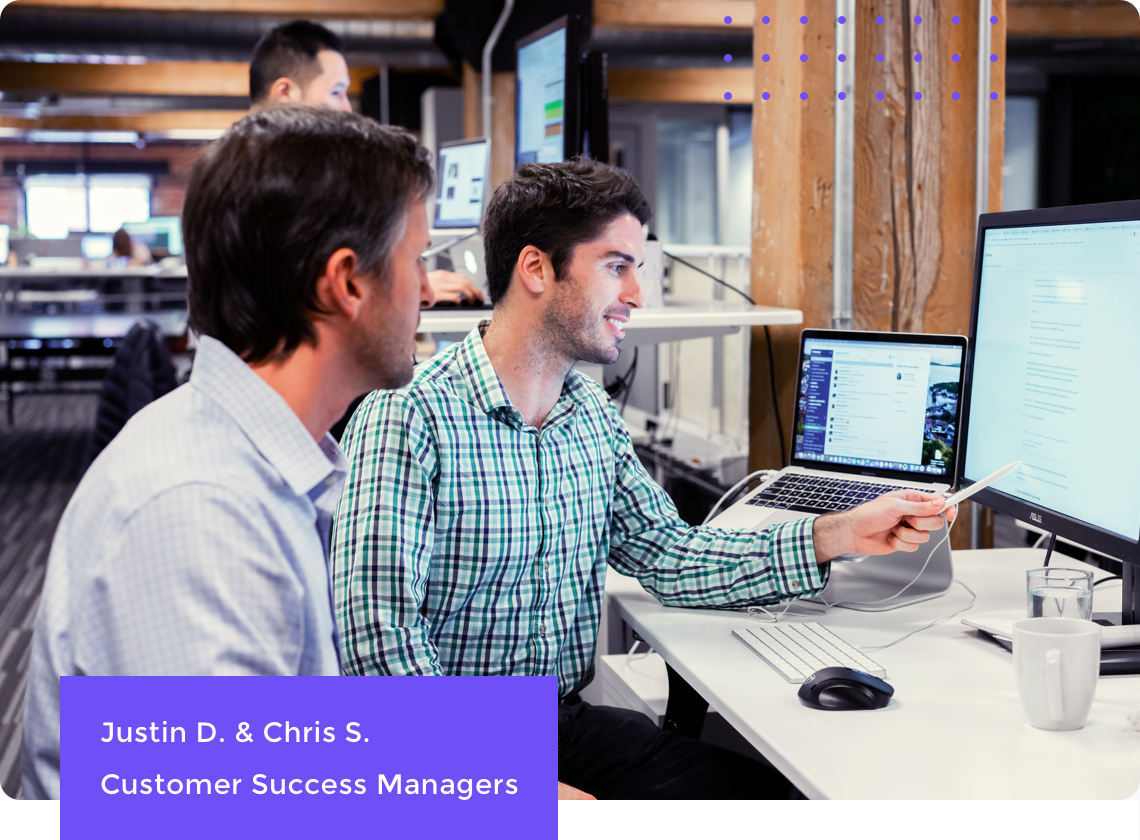 Within the SaaS industry, customer success is typically reserved for Enterprise customers paying thousands of dollars per month. Having a dedicated account manager keep track of individual customer's success proactively while providing a higher level of customer communication is costly.
When we did the math, we thought this was going to be impossible. However, our experiments have shown that we make up for the money we lose, providing customer success with increased retention. Why? Because our customers get a much higher product adoption rate, conversion advice unique to their business, proactive check-ins, and more.
Today you have customer support, and this is the difference.
Customer support teams resolve product-related issues. They work with other operational teams like Engineering and Product to improve existing features while gathering customer feedback for upcoming release cycles.

Customer Success teams, by contrast, proactively work with customers to understand their business goals and help them find success with the product, thereby substantially increasing the return on investment.
Global access to four new products that complete our core platform value
First of all, this will not be provided to new customers. These new products are a bonus we are adding for you, our current customers as a thank you. And again, you will now have customer success/conversion consulting to help you onboard the current products/features you already have in addition to these new ones.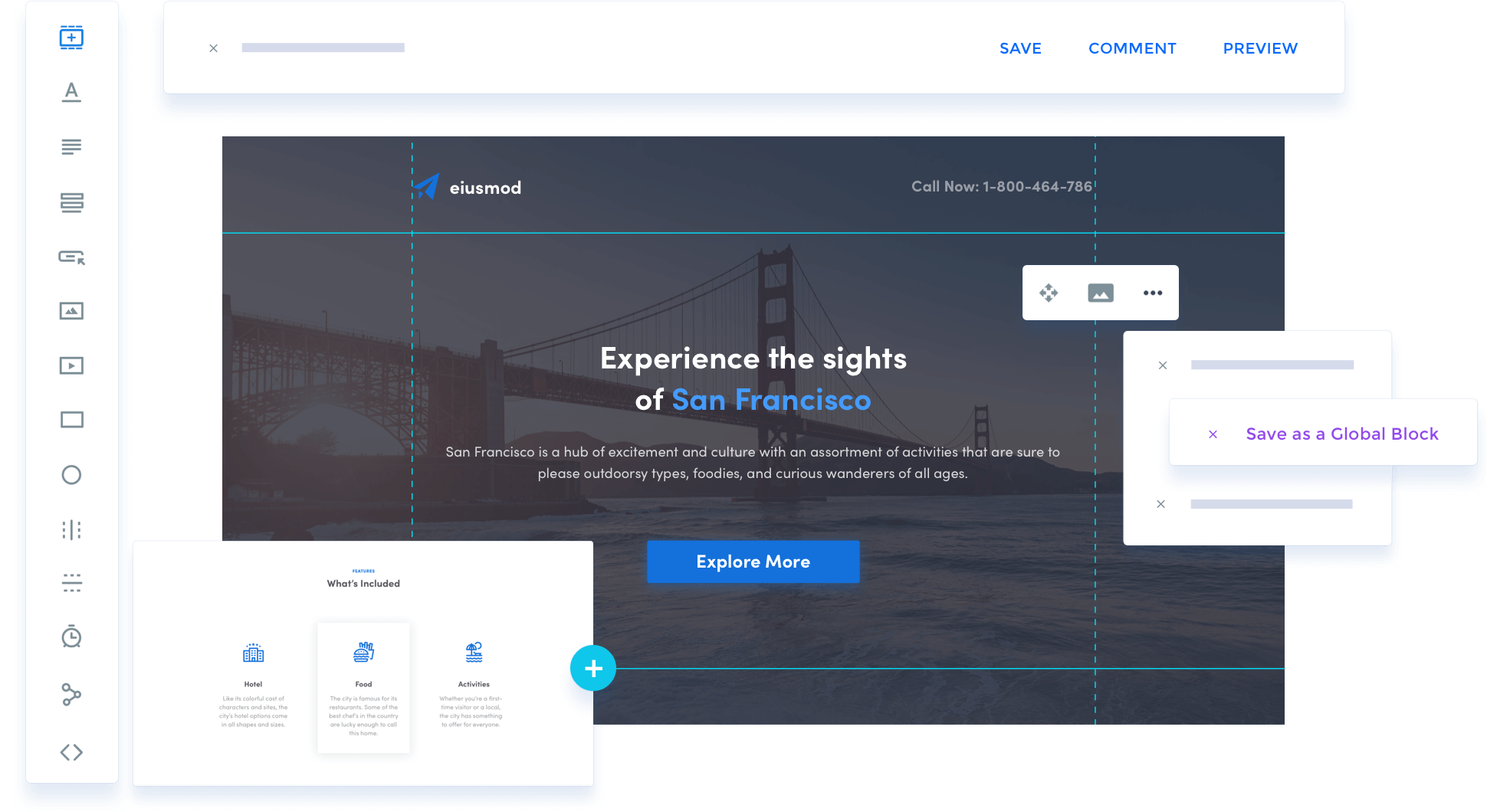 Global Blocks makes it easy for advertisers and marketers to manage and update all of their post-click landing pages in a single click.
For the first time, you can create a custom block, use it globally across all your landing pages, and make updates to all those pages with one click.
Whether it's a testimonial block, CTA block, or more, Global Blocks allow you to personalize, test, optimize, and update branded content to increase conversions continually.
The AMP framework allows for faster page load speeds on mobile devices, enabling you to provide a better user experience for mobile browsing.
40% of consumers

will leave a page that takes longer than three seconds to load.

61% of users

are unlikely to return to a mobile site that they had trouble accessing.
Furthermore, Google looks at landing page experience as one factor to determine ad rank, which ultimately contributes to your click-through rate and cost. And while publishers have embraced frameworks like AMP to speed up web content delivery on mobile devices, the marketing industry has not caught up.
Mobile isn't the future of the web. Mobile is now, and brands that comply with this preferred framework will be positioned for success and have a significant advantage over competitors.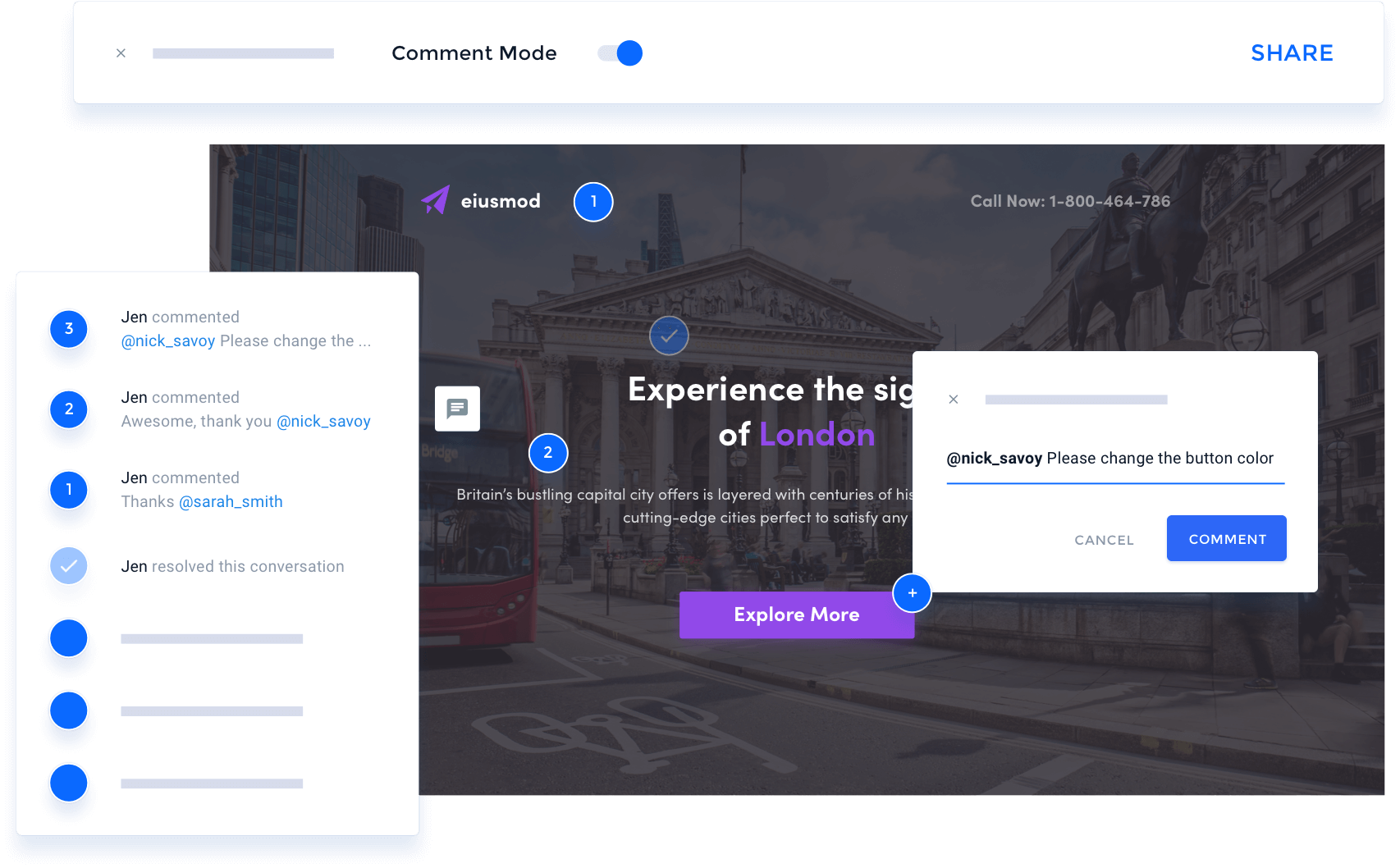 Teams and agencies have told us that collaboration is paramount to creating an optimized landing page. Typically, that team consists of anywhere from 2-4 people, and through the landing page creation process, a majority of stakeholders are dissatisfied with their current collaboration method.
That dissatisfaction is primarily due to response delays and being forced to communicate in various channels with no centralized location to consolidate the communication between writers, designers, and digital marketers.
Now you can invite team members and clients to review landing pages, leave and respond to comments, provide feedback, and resolve issues within the Instapage platform.
You're already using the mountain of data to maximize clicks by creating targeted ads. Your CTR may be increasing, and you might pay less for your clicks. But then you send the traffic to generic post-click landing pages. This increases your cost per acquisition and makes your advertising channel less profitable.
As a savvy digital marketer, you understand the necessity to message and audience-match landing pages for your ads. But your current setup doesn't allow you to create, personalize, and optimize landing pages as quickly as you do ads. You require a process to rapidly set up post-click page experiences, test them, create more granular experiences, and apply the same iterative experimentation approach to optimize your ads.
You'll now be able to:
Create any number of unique page experiences for a post-click landing page

Attach experiences to specific audiences (currently using AdMap or UTM parameters)

Serve the right experience in real-time to the right audience.

Automatically fall back to a default experience for audiences not attached to any experience.

Add or delete experiences from a page in real-time.

Create variations for a page experience to split test within a specific audience

Identify high-performing audiences by tracking metrics at the audience level.
Higher usage limitations with no caps on conversion, ever
Unlike our competition, which has now created limitations on the number of conversions you can get, we're not decreasing limits and instead increasing your traffic allotment from 30k to 50k a month.
We will never charge you for conversions. That is entirely the opposite of the point. Instead, we are working to help ensure more conversions through customer success, better products, onboarding of those products, and more.
New pricing that pays for itself multiple times over
So how are we going to 'all but guarantee' success while providing you with four new products, 20,000 more monthly visitors, and enterprise-level customer success/conversion consulting?
We're increasing our pricing by only $99 to $299/mo or by just $50 to $199/mo on an annual plan. Annual commitments provide a massive 33% discount and comes in at less than $2,400 a year for a business solution that provides a higher return on advertising dollars and currently costs tens of thousands for everyone else. What are more conversions worth to you?
That said, we understand that this firmly moves our solution into a more established business category. Despite the unprecedented value we're providing, we do anticipate many of you will need to look elsewhere for a cheaper solution based on your needs. We are here, ready to help you in that transition as we were once a small business ourselves and can understand price sensitivity.
Nonetheless, this move will bring our solution and vision closer to what we set out to achieve, which is the highest possible conversion rate for all of our customers.
To do this, the data has proven that human assistance from our team, higher product feature adoption, and access to all of our core platform products will do just that.
How will this go down?
In May, you will be contacted by your new dedicated customer success manager.

A custom account will be set up for you within Totango so that your success manager can monitor your account health, conversion rate, etc., for proactive monthly outreach.

Monthly outreach will include custom video recordings for landing page design suggestions, conversion advice, product tips, etc.

For monthly subscribers, you will be upgraded to the new pricing plan on your June billing date
For annual subscribers, you will be upgraded to the new pricing plan on your next renewal.

After the upgrade occurs, you will be provided access to Global Blocks, AMP, Personalization, & Visual Collaboration.

Your new monthly traffic limitation will be increased to 50,000

If you would like to save $1,200 a year, you will be free to upgrade to the new annual plan.

If you are looking to cancel, all you have to do is let our customer service know at any time, and we will cancel you immediately and help you migrate off of our platform.