In March 2017 Instagram passed the 1 million advertiser mark, and two weeks ago that number doubled again to 2 million businesses utilizing Instagram ads.
In the past two years, Instagram has improved the advertising experience, leaning on its parent company Facebook to power the progress. Facebook is finally beginning to cash in on its five-year-old, 1 billion dollar investment. This means that businesses can finally start to see the benefit of their investment in growing an Instagram community.
To truly see returns, Instagram must continue to improve the advertising experience. To accomplish this, they've rolled out some new enhancements in recent months.
Let's explore a few of those updates along with several of the older ones you might not be leveraging and see how you can take advantage of them to grow your business.
Before we check out what is available for businesses within Instagram ads, take a look at why Instagram advertising can play an essential role in your marketing campaigns.
Why Instagram Advertising is Important
In its most recent update, Instagram boasts 800 million users with 500 million active daily users. This is up from 600 million at the end of last year, showing a significant growth trend despite its already massive community.
Advertisers also recognize the potential. In less than six months the number of Instagram advertisers doubled from 1 to 2 million as the social network continues to add functionality and features to its already robust ad platform.
Are you one of the 2 million advertisers on Instagram? Join the discussion on LinkedIn to let us know your thoughts so far and on these new updates.
Backed by the power of Facebook, advertisers can now create, manage, and analyze Instagram ads directly from Facebook Ad Manager. This reduces the headache of yet another platform to monitor advertising and brings it into the fold of the most extensive social advertising platform. It's always a good thing to reduce the burden of advertising teams and make the ad creation process more efficient.
Canvas Comes to Instagram Ads
First debuting on Facebook, Canvas ads arrived on Instagram ads in February to give advertisers a more engaging way to reach prospects. Canvas ads saw early adoption due to the ability to dominate a user's screen with beautiful, immersive display advertisements. As mobile continues to take ad share from the desktop, Canvas ads are genuinely taking center stage.
Canvas ads are "a full-screen ad experience built for bringing brands and products to life on mobile." Now, this ad experience is being expanded within Instagram, coming to Instagram Stories. Given that Canvas ads are meant to build a story around a brand, it makes sense to move them into the feature-bearing that same name.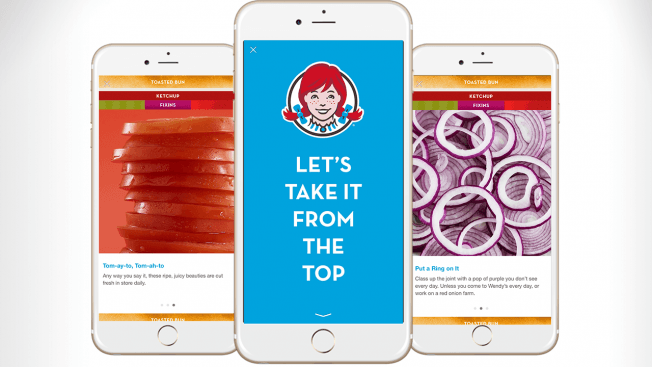 For marketers, this is excellent news. 250 million people create and watch Stories every day, giving your message a massive audience. With Canvas, you now can capture the undivided attention of that enormous audience with an engaging, full-screen story built around your brand.
Businesses are able to save organic Instagram Stories and use the highest performing ones as ad campaigns through Facebook Ads Manager. These Instagram ads can be then used on Facebook, Instagram, and Audience Network campaigns as well, giving a wider reach to an advertiser's most popular organic content.
Calling More Action to Instagram CTA Buttons
When Instagram first opened the floodgates for advertising, there was one glaring problem: the ads were not performing very well. Businesses who stuck with the social platform were finally rewarded as Instagram ads' updated its call-to-action buttons, which improved clicks by 45% in the first few months.
Instagram then moved the CTA copy to the left-hand side of the button — where users typically look to like or comment on a post. And now, Instagram is expanding its CTA copy options beyond the initial set of basic ones to include a more diverse set of actions.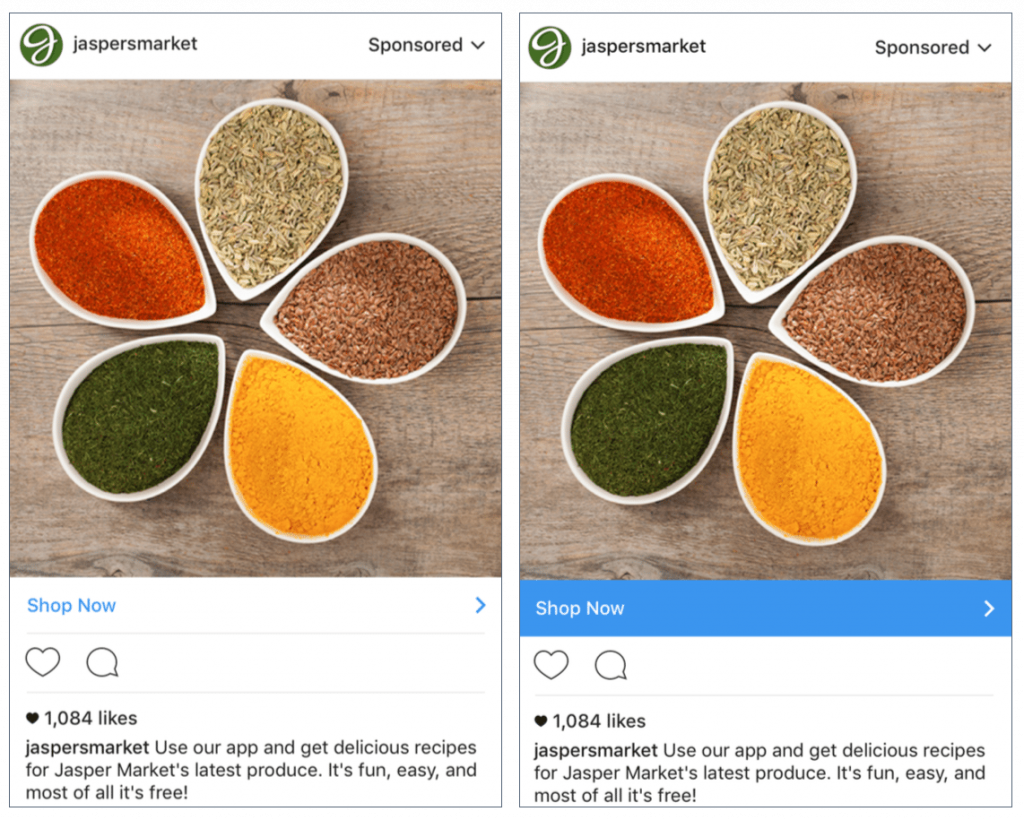 One study by Nanigans saw its conversion rates on mobile game installs increase 32% month-over-month with the new CTA button design.
Beyond a redesigned CTA button in the main feed, Instagram has new CTAs in Instagram Stories that goes beyond "See More." Businesses can now add a more traditional link in Instagram Stories ads, like this one from The North Face.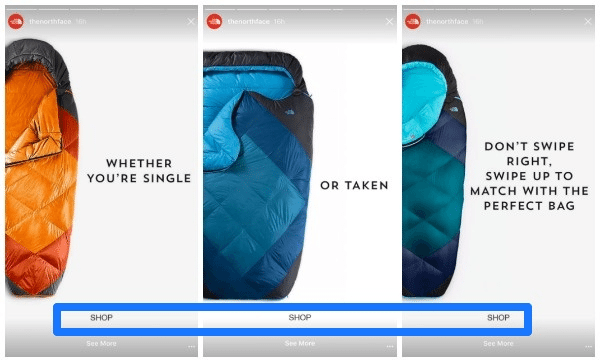 The Growth of Instagram Video Ads
In February of 2016 Instagram signaled its first significant move into video advertising by extending videos to 60 seconds and showing a view counter. That was followed by carousel ad format, allowing users to swipe through video ads. Now, Instagram video ads are continuing to show growth.
Across all advertising platforms, the video is increasing in spend and a study from last summer showed that 1 in 4 ads on the network were Instagram video ads.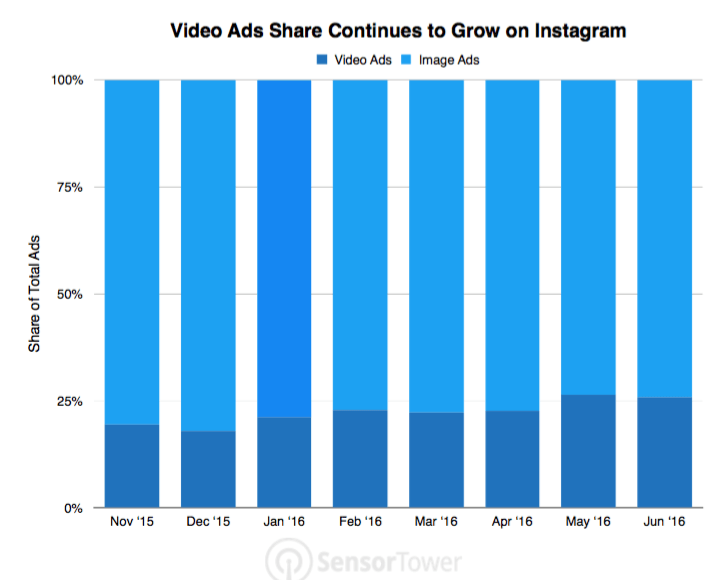 As more advertisers turn to video, it is crucial to optimize your ads to see ROI. Whether you're running a discovery campaign to increase your following, or promotion to drive traffic to an Instagram post-click landing page, your Instagram video ads should blend naturally into the user's feed and stick to a common on the brand theme.
Airbnb embraced the feel that Instagram users expect with a beautiful video series, for its "Live There" campaign while remaining consistent with its brand imagery.
Instagram Stories Links for All
Initially, links in Instagram Stories were only available to verified accounts, but Instagram recently extended this feature to all business profiles. There are some ways content creators and businesses can use links in Instagram Stories to drive traffic to a website or post-click landing page.
You can now share a short clip or a still of a video with a link back to the full video on your website engage new viewers. By posting exciting statistics or insightful quotes from blog articles, you could increase readership of favorite posts. Showing off products and specials with great photography while linking back to your shop can help increase sales.
HubSpot used its Instagram Stories to showcase a cool new tool, Fireflies AI, with a link to its homepage.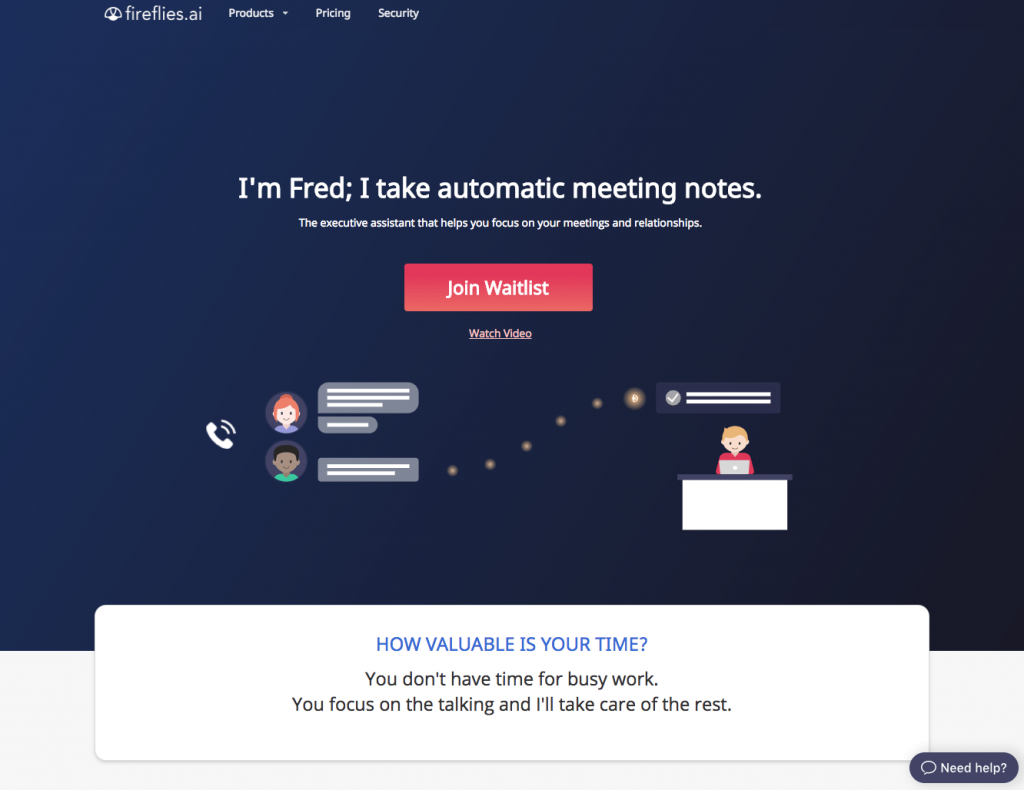 Instagram Live Video, Now Beyond Live
As video ads continue to grow, one major gripe from businesses using Instagram was the inability to save live videos. The organic content disappeared upon ending, never to gain another view. This certainly had advantages for non-commercial users as Instagram tried to lure users away from Snapchat, but businesses often felt that the content wasn't reaching its full potential. In June that changed.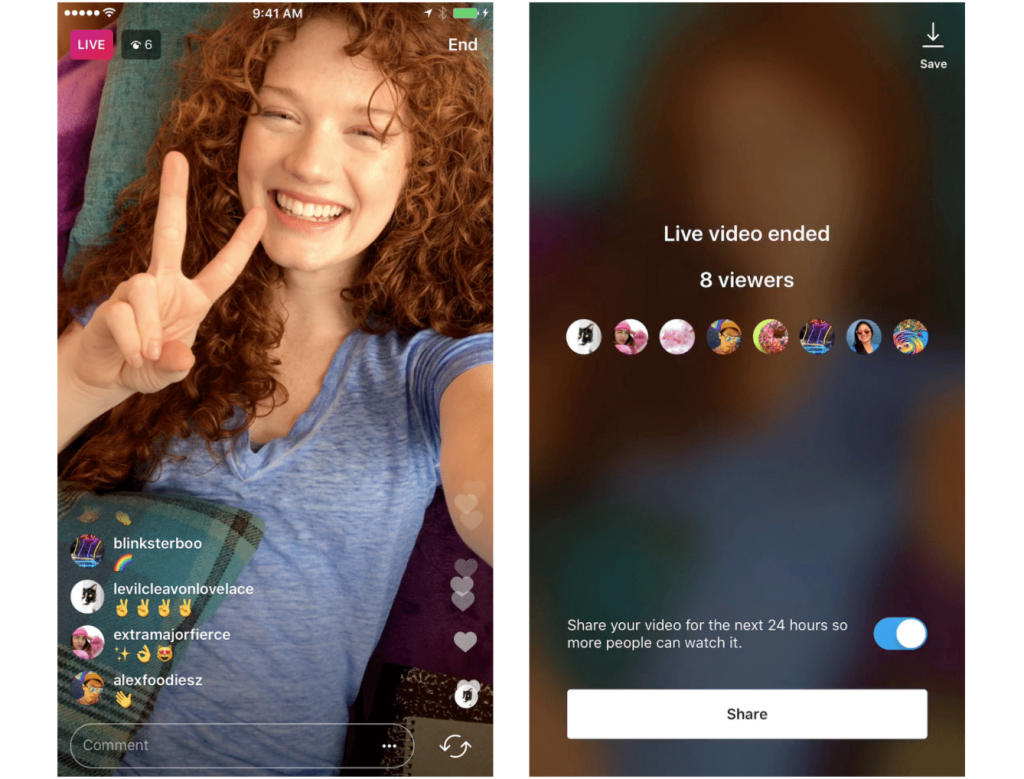 Businesses now can save a live video to Instagram Stories when the live video ends. The original functionality to delete immediately is additionally still available if the content is meant to be ephemeral, but this update gives creators more control over their video content.
Now, content creators can use the live video to build brand awareness for up to 24 hours after the live event (meaning users no longer need to be available the moment you go live to view your video).
Stories that contain live video have a video icon at the bottom of their profile picture in the Stories section of both mobile and desktop — helping draw more eyes and clicks to your Stories.

Instagram Usability Updates at a Glance
Instagram has also added some small, but impactful, updates that make it easier for brands to stay engaged with their audience. These changes were rolled out a few weeks ago for many users and will be released to all users soon. These features include:
Threaded comments
Engagement tracking through Facebook
Stories for desktop
Interactive polls
These updates might not seem like significant breakthroughs and likely will not have a direct impact on your Instagram advertising. However, they are updates that will make engaging with your audience more efficient, straightforward, and more appealing to a more substantial number of users. More users mean a broader audience for your Instagram ads.
Threaded comments will help brands organize remarks and bring sanity to comment threads that previously would become quickly disjointed and messy. Responding to and holding conversations with your most engaged users is an essential part of building a following.
You additionally need to track when these conversations are happening, and that's the next benefit of these smaller updates: monitoring engagement through Facebook.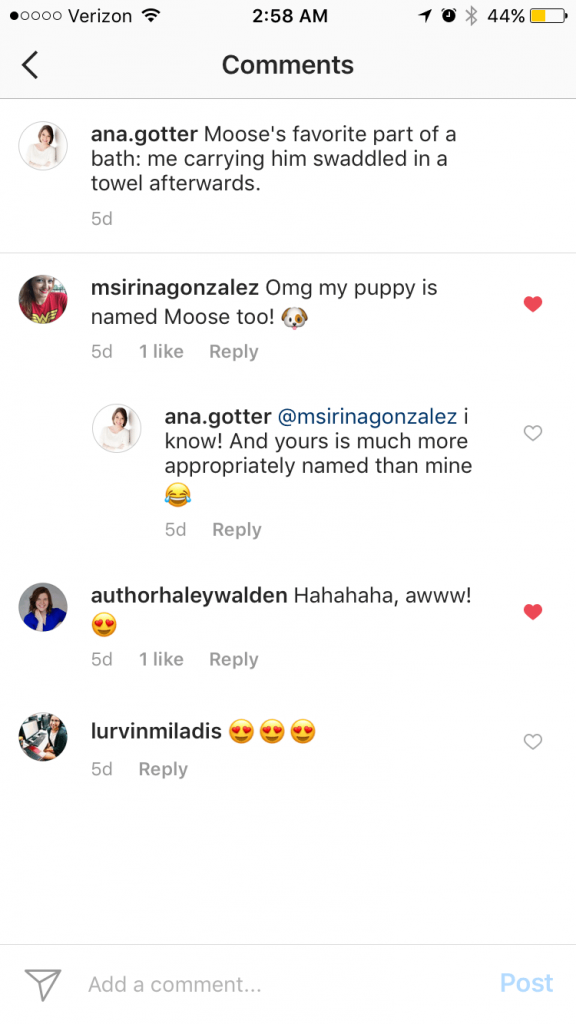 If you're using Instagram for your business, chances are you also have a business page on the social juggernaut of Facebook. Now, while you are checking your Facebook Page notifications, you can also take a glance at what is happening on Instagram. Instagram comments now appear in your Facebook Page Inbox, alongside Facebook comments and messages.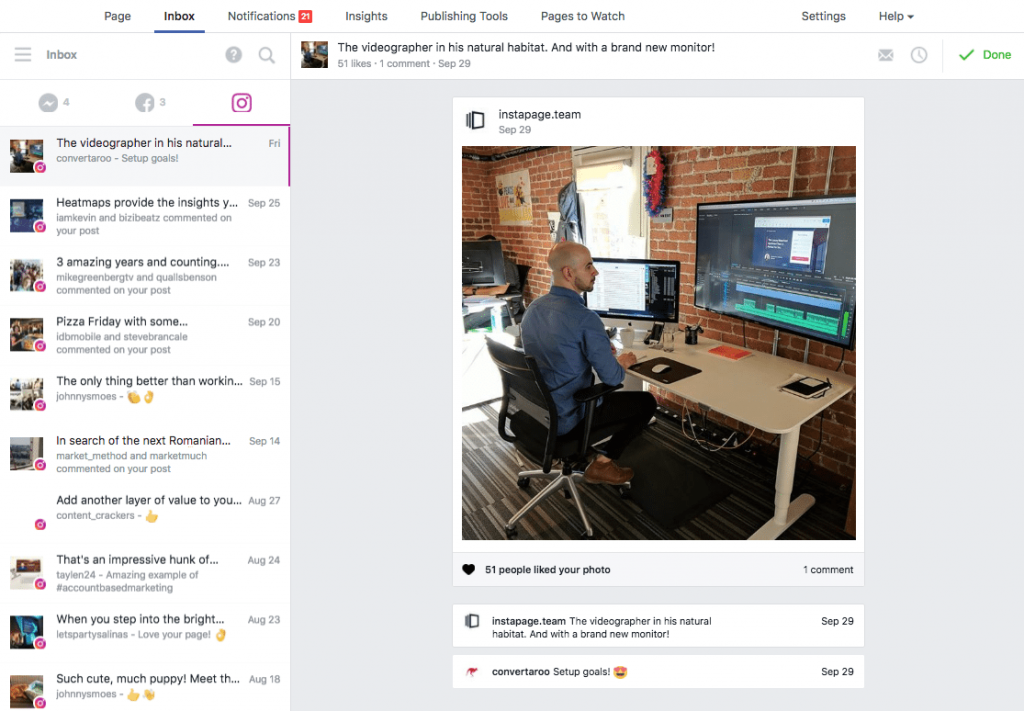 Instagram started as an app and Instagram is still primarily used as an app. That doesn't mean that you, as a social or advertising manager, want to spend your time only in the app to use Instagram. You work at a desk, and now one of the most prominent features on Instagram is coming to the desktop: Instagram Stories.
As alluded to earlier, Instagram Stories can now be viewed from a desktop, not just the mobile app. Even though Instagram is heavily a mobile-first network, this opens a broader range of viewers for your business and gives businesses more flexibility to engage with their audiences on both desktop and mobile.
Finally, who doesn't love a good poll?
You can now interact with your audience and learn something about them in the process. Polls are a great way to improve engagement while gaining some insights from users on the type of content, designs, or future promotions they want from your business. Or, you can just keep it light to humanize your brand and showcase company culture.
Amy Porterfield had a little fun with her polls, asking a light-hearted question but following up with a business-related survey for her followers.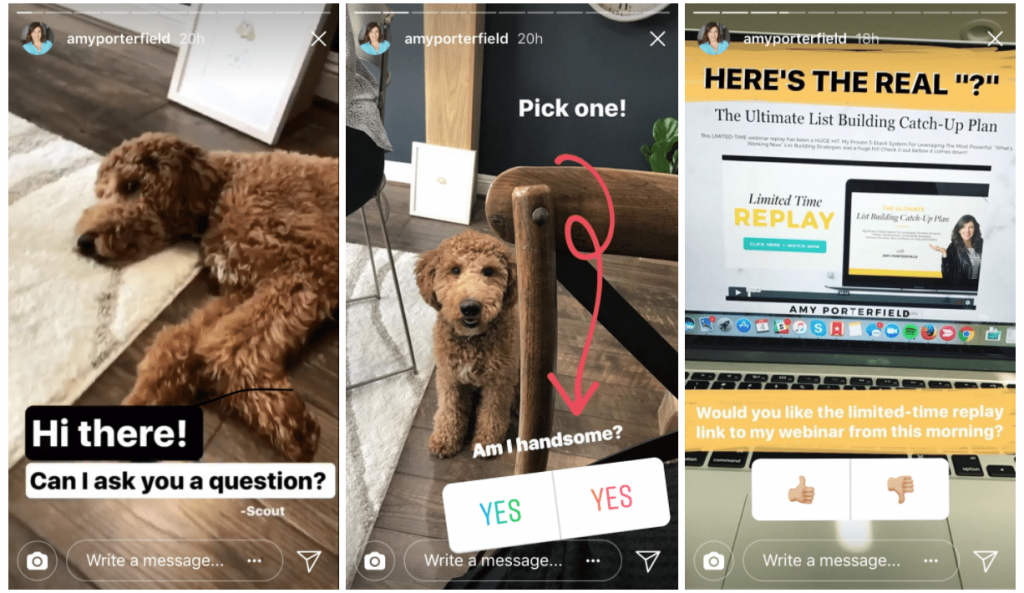 Showcasing your brand image in Instagram Ads
Users come to Instagram for beautiful pictures and, if not done right, ads will leave prospects with a bad first impression of your brand. You want your ads to stand out for being breathtaking, not out of place. Whether you've already begun doing Instagram ads, or are just starting to plan it out, make sure you have your strategy in mind.
A few tips to use on your Instagram ads are:
Use beautiful, high-quality imagery
Build a consistent theme on your profile
Adhere to your brand identity
Don't be afraid to be more playful than traditional ads – it's a social network after all
Create a relevant post-click landing page that matches the imagery and message of each ad
Test new ideas constantly and try new features
Do you have plans to run Instagram ads? Are you already advertising on the social network?