Not all marketing strategies need to be expensive. Instead of blowing your budget on traditional outbound marketing methods, the combination of inbound marketing and post-click landing pages can help to create cost effective marketing campaigns.
Inbound marketing is a marketing technique that focuses on bringing the customers to you, rather than reaching out to them. Inbound marketing strategies include leveraging a social media presence, creating helpful or viral content, and using strong keywords/SEO practices in content to increase your Google rank.
Whether you work for an agency or own a small business, you probably have experience in all of these inbound marketing strategies. Next time you launch an inbound marketing campaign, linking to a post-click landing page could increase conversions. Let's review some examples of post-click landing page best practices for your inbound marketing campaigns starting with social media, content creation and SEO.
Why use a post-click landing page?
post-click landing pages have many uses and should be an essential part of any inbound marketing strategy. They provide many valuable advantages over sending customers to your homepage. The main reason to use post-click landing pages in your inbound marketing efforts is that they both increase conversions and save you money.
Eliminate distractions
post-click landing pages increase conversion because they eliminate distractions. They don't have a FAQ, contact page, or any other images or information on them except the message you want your customer to receive. You are more likely to sign up for a newsletter if that is the only message on the page. If the information is buried in blog posts, bios, and product descriptions it's very easy to be lost or distracted. Give your customers a clear and concise call to action, and then repeat it, on a standalone post-click landing page to increase conversions.
Message match
Message match is another important strategy to using on your post-click landing pages with inbound marketing. When customers click on an ad, they are interested in engaging with your offer. Message match makes it easier to do so. post-click landing pages can be customized to match the ad, using the same branding, colors, fonts, and message as the initial ad, to ensure customers they are in the right place and to encourage conversion. Message match is a significant step in eliminating any distractions or doubt that your client may be in the wrong place or claiming a different offer.
Using inbound marketing post-click landing pages
So, you're ready to use inbound marketing with post-click landing pages, but not sure where to start? When should you direct customers to your website, and when should you build a customized post-click landing page instead? Here are some examples of when you should use post-click landing pages in your inbound marketing campaigns.
Email Sign-Ups
Giveaway Entries
Free Downloads
Webinar or Online Course Sign-Ups
Subscription Sign-Ups or Free Trials
All of these offers require action from your customers. As a general rule of thumb, if you are asking for something from your website visitors, then you need to provide them with a post-click landing page to do so. Use a call to action for a sign-up, an email address form, or to download a document or start a free trial, all on a matching post-click landing page to increase conversion.
Inbound marketing strategies include SEO, content creation, and social media. post-click landing pages can be used in each of these marketing verticals to increase conversions. Here are some inbound marketing examples of when, why, where, and how to use each one.
Using social media and post-click landing pages
Over 2.4 billion people are using social media in 2017. This is a large market you do not want to miss out on reaching. The best way to do so is through inbound marketing with social media. This includes building Facebook, Twitter, Instagram, Pinterest, and LinkedIn profiles, and using them to grow your audience and connect with engaged customers organically. Building a following on these platforms is nearly free, so it's important to spend time cultivating a responsive community that you can advertise to with inbound marketing and post-click landing pages.
The Digital Marketer Facebook Page is an inbound marketing example of one business leveraging their social media presence and using a post-click landing page to increase conversions. The company sent their post-click landing page directly out to their 300k Facebook fans.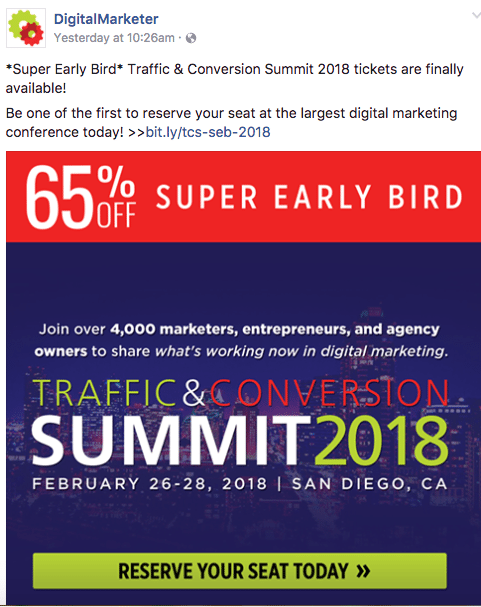 When they click on the link listed in the post, a matching post-click landing page comes up. It has a customized video reminding followers exactly why they are there, and a large, bright green CTA button saying to "Reserve Your Seat Now" at the upcoming conference.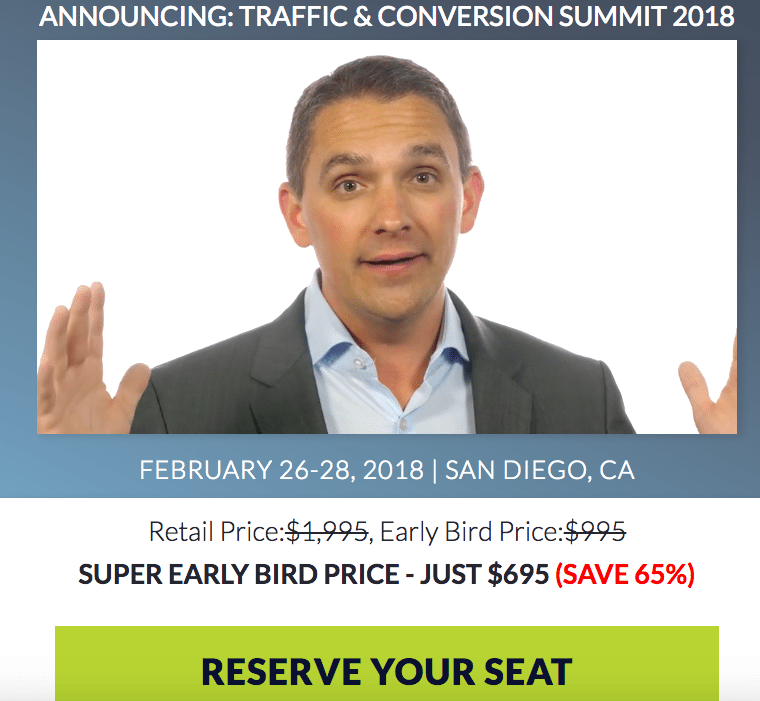 What the page does well:
The headlines leverage message match, both listing Traffic and Conversion Summit in bold
The sub headline "Super Early Bird Price" match as well, leaving no doubt in the consumer's mind about what they are purchasing.
The call to action buttons on both the Facebook page and post-click landing page match. They are bright green and have a short but strong personalized message.
The post-click landing page uses video, which is one of our best post-click landing page practices.
What the page could change and A/B test:
The colors on the ad and the post-click landing page don't match exactly, which could lead a customer to think they clicked the wrong offer or are on the wrong page.
The text, bold, and bright colors before the "Reserve Your Seat" button is excessive. It looks messy and could distract the customer. The headline and CTA button should be larger than the rest of the text.
When to use content marketing and post-click landing pages
Content marketing is a "strategic way of creating and distributing content that engages your target audience and persuades them to take action." Content Marketing most commonly includes blog posts but also includes podcasts, webinars, videos, e-books, and more. Providing helpful and engaging content is important to build trust in your brand and to create a community among your audience.
One great inbound marketing example of using content marketing and post-click landing pages to increase conversions can be found on the popular podcast "The #AskGaryVee Show" Podcasts are digital audio files found online, but Gary took his to the next level and uses video as well. Podcasts are a great way to engage new customers, and there are many benefits to using them in your inbound marketing strategy.
Gary Vaynerchuk is a top entrepreneur and uses his YouTube podcasts to reach out to his audience, both familiarizing himself and building trust with them. He answers audience questions and engages with them in a real and authentic way. Because of this, consumers feel like they know him personally, and can trust his advice.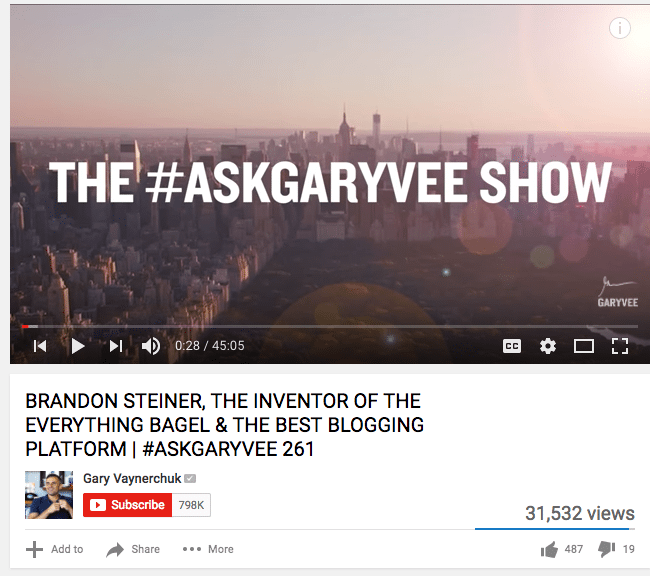 Gary's youtube channel has almost 800k subscribers, and he uses this video content to reach out to his audience for email sign ups. According to recent stats, email marketing drives more conversions than any other marketing channel. Gary knows this and uses a short form to do so.
Gary uses content marketing by creating popular Youtube podcasts. He then places a link to a simple lead capture form on each video, and a call to action for the thousands of people watching his podcast to also subscribe to his email newsletter. Let's take a look.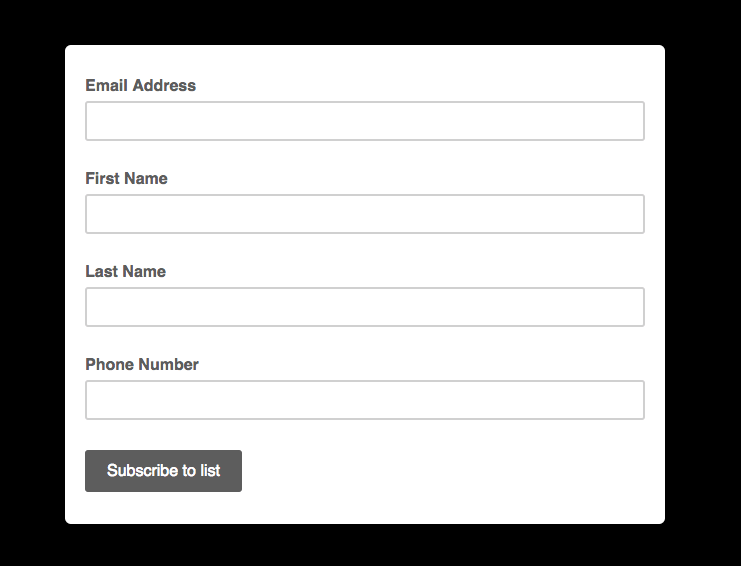 What the page does well:
Simple lead form with only the necessary information
There are no distractions, buttons, exit links, or other things that may take away from conversions
What the page could change and A/B test:
The colors are only black and white and do not match his branding. This could confuse some customers.
No matching headline. On each Youtube video, Gary's call to action states "Subscribe to my VIP Newsletter for exclusive content and weekly giveaways." However, on this form, there is no matching headline, visuals or any text at all reminding the customer why they are there.
The call to action could be much clearer; customers see only a small button saying "Subscribe to list." It could lead to more conversions saying something like "Sign Up For My VIP Newsletter" to match the CTA on the video.
SEO and post-click landing pages
What is SEO? Moz explains it best: "Search engine optimization (SEO) is the practice of increasing the quantity and quality of traffic to your website through organic search engine results." Google is looking at all of the content online, and moving the best to the top of its search queue. SEO is important because the number one site listed under a Google search receives approximately 30% of search traffic.
Once you have a web page listed at the top of a google search, you need to take advantage of the traffic it is generating by placing a call to action and a link to a post-click landing page.
Here's an inbound marketing example from our Instapage blog. Due to good SEO practices, this page comes up first whenever "outstream video" is searched on Google. Instapage is now taking advantage of the increased traffic to the page by placing a large call to action to "Sign up for a free 14 day trial" at the bottom of the page.
When clicked, this leads to a post-click landing page that couldn't be more clear. The only option on the page is to sign up in the Google form. Adding a call to action and a post-click landing page at the bottom of your highest trafficked pages is a great way to increase conversions on your site.
Check out this inbound marketing example from the Moz blog. This page is the number one hit for the search term "best blogging practices.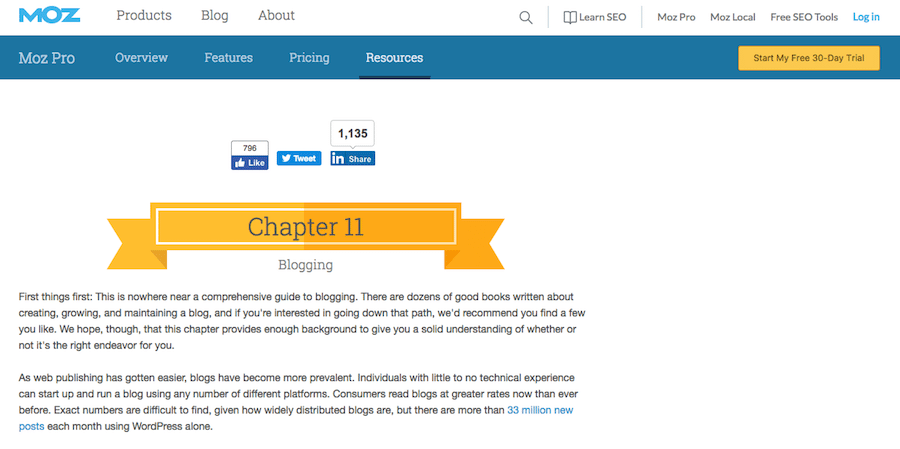 Knowing this, they placed a bright yellow button in the top right corner of the page with a call to action on it. The CTA is clear: "Start My Free 30-Day Trial." Once users click on it, it leads to a post-click landing page.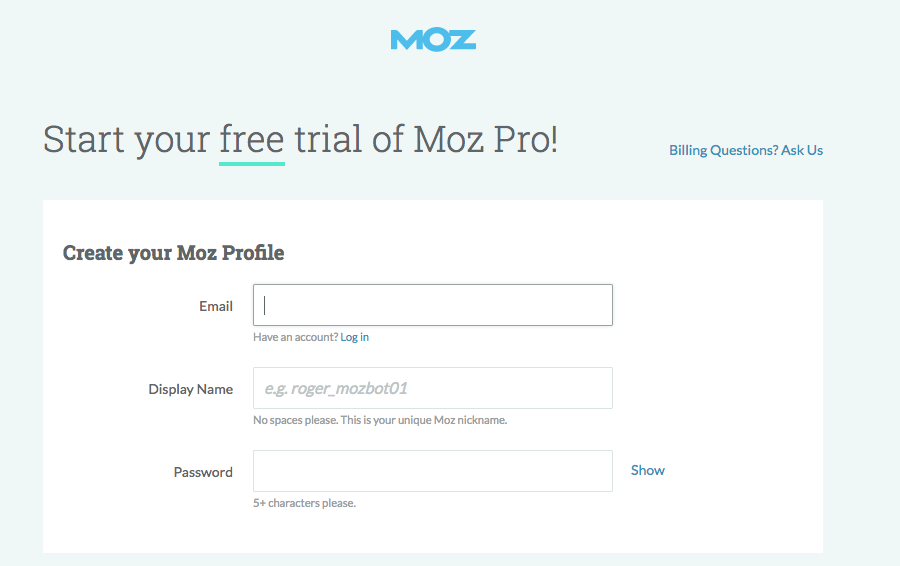 What the page does well:
The colors match the website, ensuring a smooth transition from the offer to the acceptance.
The post-click landing page also boasts a unique value proposition, a value statement that sets one company apart from the competition. In this case, it's their offer for a free 30-day trial.
Their lead capture form is also front and center, with nothing else on the page to distract from the task at hand.
The short sign up form only requires the necessary information on the sign-up form to ensure completion.
What the page could change and A/B test:
The "Billing Questions" hyperlink should be at the bottom of the page rather than the top. It may distract customers and lead them away from the sign-up page before completion.
The headline and sub headline are both gray, which blend in with the blue and white background. A different size or color choice could make them stand out more and increase conversions.
Use inbound marketing post-click landing pages in your next campaign
Whatever business you are in, it will benefit from inbound marketing. In the era of the internet, companies need inbound marketing to survive. Leveraging social media, SEO practices, and content creation in your marketing campaigns will lead to better connections with your audience and hopefully more conversions.
Whichever inbound marketing strategy you use, post-click landing pages will help improve them. Use this article's advice and our inbound marketing post-click landing pages examples to eliminate distractions, create matching messages, simple lead forms, and combine strong calls to action to make it easier than ever to convert customers for your business. Sign up for an Instapage Enterprise demo today.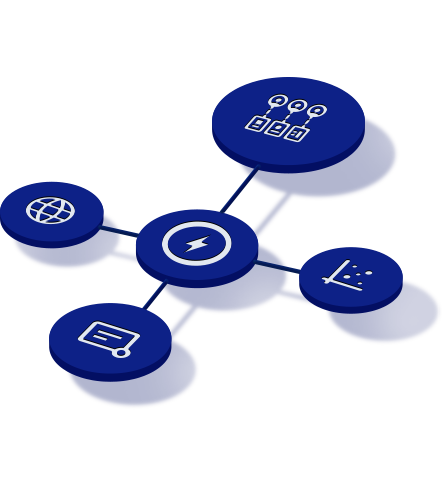 See the Instapage Enterprise Plan in Action.
Demo includes AdMap™, Personalization, AMP,
Global Blocks, heatmaps & more.