On April 10, 2018 we announced our Series A Funding, which will help us accelerate our mission to continue building the most robust post-click optimization platform. But, what does that mean?
It means our team moves fast, and we have had an aggressive roadmap for the past 2-3 years (as evidenced by our explosive growth in announcing more than 20 new product features). The same goes for 2018 and beyond. We are hiring for a variety of positions in all four global offices, from product to marketing to developers and customer support.
Besides knowing the competitive landscape, going the extra mile during the pre-interview stage can distinguish candidates above others. (Tip: Start an Instapage trial account and build a few post-click landing pages so you can speak about your experience during any interview stages.)
In today's article, we chat with Olivia Bair, our Global Director of Human Resources about how we hire and what each department looks for in candidates to help you gauge if you're a good fit for the Instapage team.
What can candidates expect on the initial phone screening?
On an initial phone screen, there is no need to be nervous! Candidates will be speaking with a member of the HR/Operations team and it serves as a way to get to know the candidate.
We ask some questions and guide the conversation to understand: why are they looking to make a career change? Why Instapage? This is a way to get an initial understanding of what they think makes them qualified for the position. We also use this as an opportunity to understand what their expectations may be to ensure this is a good fit for both Instapage and the candidate.
Do candidates need tech experience to be qualified?
Good question! This really depends on the position and experience we are looking for. If you don't have tech experience but meet the minimum requirements, we definitely encourage you to apply. We value experience from all industries and appreciate that candidates consider Instapage in their job search.
How many interview stages can candidates expect?
Our interview process typically consists of 3 rounds:
Initial phone screen with HR/Operations
Phone screen with hiring manager
Onsite interview, where the candidate will meet with multiple cross-functional team members.
If this is a more specialized role, we may ask the candidate to complete an assignment to prove proficiency or request them to present an assignment. For more senior-level roles, there may be another round of onsite interviews as well.
What does the product team look for when hiring?
The biggest qualities our product team seeks are people who are self-starters, value collaboration, are great communicators, and take ownership of projects. It is also preferred that candidates have an understanding of modern product processes — researching upfront, validating ideas, and focusing on communication instead of documentation. Furthermore, an insatiable curiosity and drive to build the right product for the right users is imperative because we have a passion for building exceptional products that customers love.
Product team members use a variety of software tools regularly (e.g. Sketch, RealtimeBoard, Zeplin, UserTesting) but these are not requirements.
What does the engineering team look for in candidates?
Our engineers are located in Warsaw and Białystok, Poland and all speak fluent English. This is a requirement since team members communicate with every Instapage office on daily basis. High programming skills and familiarity working in a scrum process is preferred as are candidates who take ownership in their work, find solutions to problems, and are able to discuss potential solutions with the team. Seeking out, and accepting, constructive criticism is valued as well.
Just like all departments, our dev team likes to socialize outside of work hours at BBQ, paintball, bonfires, etc. so it is recommended that any new team member be outgoing, too.
What qualifications does the marketing team prefer?
The Instapage marketing team is a collection of experts across many disciplines so experience working with a collaborative team on integrated campaigns is essential. Taking initiative and understanding the marketing funnel and buyer's journey is crucial as well. Being comfortable working with a remote design team in Białystok and Romania is very important because we communicate with them daily over Slack and Google Hangouts.
Hiring managers also look for candidates with a strong T-shaped marketing skill set and people willing to stretch themselves and take on new things. Plus, we run a variety of tests across our paid ads, website, emails, etc. so a testing and optimization mindset is crucial for most roles.
What does the sales look for in team members?
The VP of Sales wants all team members to have a strong drive and the hunger to accelerate their sales career. Candidates who have previous B2B SaaS sales experience and history of closing deals with mid-market and enterprise audiences is highly preferred. Working the full sales cycle (discovery, product demos, negotiations) and demonstrating strong communication skills while responding quickly is favored, too.
All candidates must also be fast learners so that they can master the Instapage platform quickly to pitch over live calls, voicemail, email, and online demos. Finally, previous experience working for a company in the digital marketing space and experience selling to marketing executives will help new hires ramp up quickly.
What skill set does the Instapage design team look for?
Our designers are some of the best in the technology industry and hiring managers strongly prefer candidates who are skilled in computer illustration and proficient in Adobe Creative Suite. With that, accepting constructive criticism from multiple stakeholders (manager, marketing team, executive management, etc.) is standard.
The design and marketing teams work very closely together and often have multiple campaigns running simultaneously. So, great time management skills, setting priorities, and working under time pressure is crucial to success. In addition, a creative mind, familiarity with current trends in color, art, and photography is valued since our brand and platform relies on cutting-edge designs.
What necessary qualifications does customer support prefer?
The vast majority of our customer support team is based in Timișoara, Romania and many of them work flexible hours. Being fluent in English is mandatory since many Instapage customers are English-speaking.
One quality our Sr. Director of Customer Experience looks for in interested candidates is the ability to explain complex concepts in simple terms. This goes hand-in-hand with having excellent communication skills to work with multiple departments and customers, too. The example he likes to use is, explaining how to connect a CNAME record with domain publishing:
We need someone who is technical enough to understand CNAME but personal enough to explain it to someone who has never heard of it.
On top of that, being familiar with Zendesk and loving technology and the internet will help new hires thrive.
What company benefits does Instapage offer?
Instapage offers medical, dental, and vision benefits for employees and their dependents. Plus, as of June 25, 2018, we will offer 401(k) to our US employees. Other benefits include:
Office exchange program where employees can visit one of our international offices after one year of employment
Continuing Education funds for employees to use for their professional development
Full gym in our San Francisco office that includes towel service
Breakfast foods and catered lunch for our San Francisco team
In addition, we have fun team building activities and events throughout the year! Some past events include IMAX movies, South Lake Tahoe retreat, hiking, scavenger hunts, and more!
Check out our open positions
Hopefully this article provides some insight into how we hire and what you can do to prepare yourself for the interview process. For additional details, we encourage you to check out our Glassdoor reviews to see what it's like working at Instapage. Then, review the Instapage jobs page and submit your resume for consideration. If our team is interested in speaking, Olivia and/or the hiring manager will reach out for next steps.
Thanks for reading and good luck!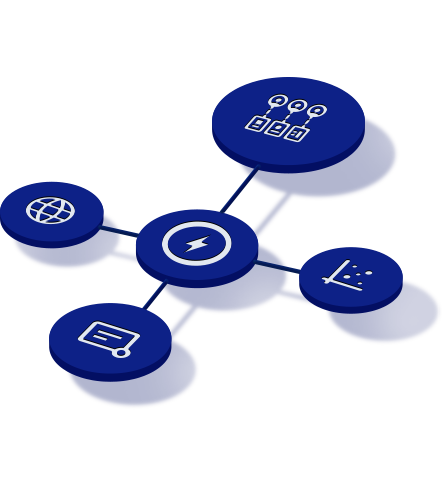 See the Instapage Enterprise Plan in Action.
Demo includes AdMap™, Personalization, AMP,
Global Blocks, heatmaps & more.