On a whim in December 2014, my friend Rob Wormley and I decided to write and launch an ebook as a way to share our expertise with others and put our marketing skills to the test.
We probably could have spent a whole year coming up with an idea, fine-tuning an outline, writing draft after draft, and making 20+ rounds of revisions until everything was perfect – but that's not what we did.
We weren't sure our book would get any traction, so we didn't expend too much time or money into the project. We went as lean as possible.
In the end, we decided to write, promote, and launch our book in just 30 days.
Six months later, we had sold over 10,000 copies.
This is how we sold 10,000 ebooks:
To kickoff our ebook, we spent an hour building a simple Instapage post-click landing page for the ebook, titled 100 Days of Growth. Instapage was our post-click landing page builder of choice because it allowed us to quickly and easily A/B test different components on our page, and it offered a mobile-friendly version. Through the available A/B testing options, we optimized the page and boosted its conversions by 75%, averaging a 7.9% conversion rate.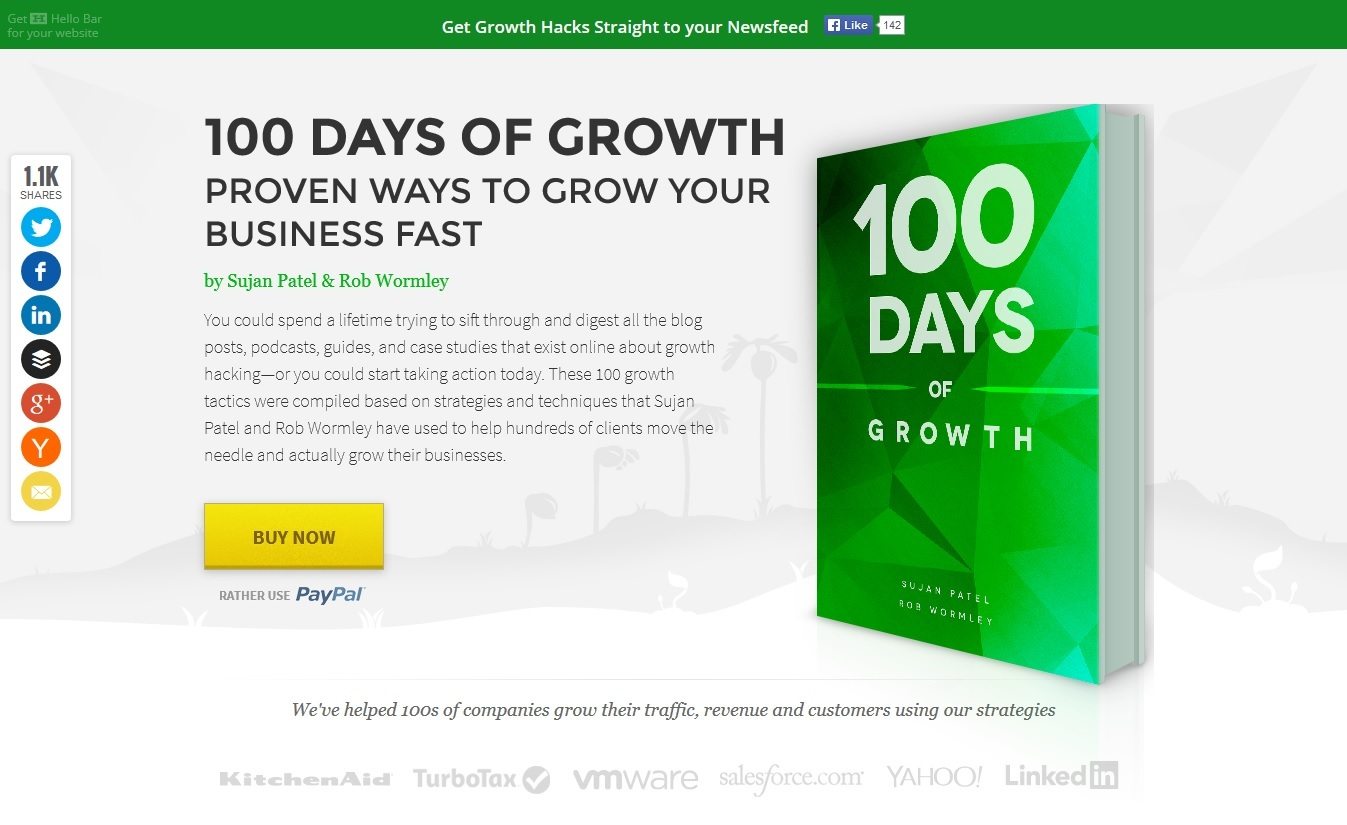 What's funny about this whole process is that you may have visited the page (as far back as January 2015) before we had even written one word of our ebook. We did this for a few reasons:
First, we knew if we put our intentions in writing (so to speak), it would be impossible for us to fail or give up on the project.
Second, we knew the book had to live somewhere once we did eventually launch it. Instapage was a great option for us because it didn't take very much time or expense to get a professional, working page up and running. Once we had the page's content written; building and finalizing the page only took a matter of minutes.
Third, we needed a concrete way to validate our idea. We weren't going to spend a whole year writing the ebook. But, we were going to invest legitimate time and energy into producing it. Ultimately, we wanted to feel confident that we were investing our time wisely.
For us, validation came in the form of pre-order sales. Once we had our Instapage post-click landing page built, we synced it up with Gumroad, the software we used to sell the ebook.
As soon as the post-click landing page was built and the ability to accept payments was in place, we moved on to the next step in the process: Driving qualified traffic to our website and converting people.
Give Before You Get
When we published our post-click landing page, it was tempting to reach out to everyone in our network and ask for their help promoting our book. But we refrained.
In marketing and in life, you have to give before you get. If you want to ask favors of people, give them a good reason to owe you one in return.
We did this in a few ways:
Actively participating in forums like Growthhackers.com, Inbound.org, and in a few Slack groups. We shared valuable content from other people, commented on posts we liked, and had real conversations with people. We didn't spam them with our website link or desperately ask them for help promoting our product. If people asked us about it, we talked with them about it – but we made an effort not to be blatantly self-promotional.
We reached out to a number of people running blogs and hosting podcasts, offering to write guest posts or do interviews on topics that would help their audience. Again, these blog posts and interviews were not self-promotional. Although our biographies usually mentioned our book and included a link to our post-click landing page, the posts and podcast interviews themselves were not primarily about our soon-to-be-launched book. Our number one goal was to write and offer valuable content that helped people succeed in some way or another. We ended up writing about 30 guest posts on other sites and I personally participated in over 20 podcast interviews on topics that related to growth hacking, entrepreneurship, and marketing.
Here are a few examples:
Let Your Customers Write Your Marketing Copy, a guest post on Sixteen Ventures
How To Write and Send Super Effective Re-Engagement Emails, a guest post on Vero
We searched for and answered questions on growth hacking topics whenever possible on Quora. We found this to be an incredibly active and worthwhile community to participate in. Again, our primary goal was to simply help people.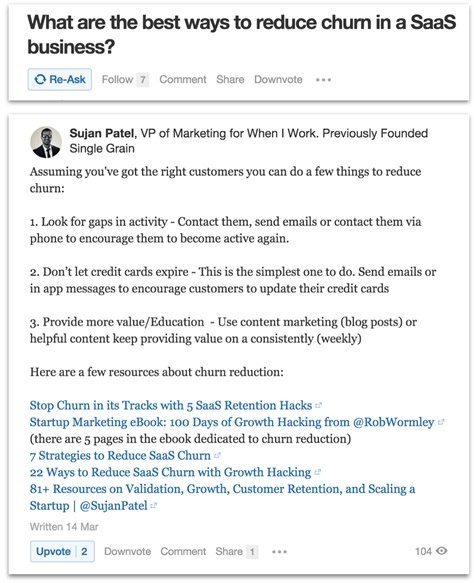 When we finished writing and packaging our ebook, we gave away 500 copies for free. Most of the people who received free copies were from communities we had been participating in. We encouraged them to share it they found it useful and provide us feedback if they didn't. (It's worth mentioning we did not require anything in return for them to receive a free copy).
We also emailed over 300 people and companies mentioned in the book during the pre-launch phase to notify them they were included in the book. Our ebook was packed full of recommended tools, case studies, additional content, and real world examples. Instead of hoping all these people would eventually stumble across the book, we were proactive and sent them a free copy ahead of time showing them exactly where they were mentioned. Not only did they end up sharing the book with their audience once it officially launched, they also gave us valuable feedback on how to improve it. We even became good friends with a few of the other marketing and startup influencers we reached out to from this group.
All of this generosity and authenticity paid off. We were able to get about 100 downloads, on average, from each guest post or podcast interview, 1,000 downloads from answering questions on Quora, and a significant amount from Slack, Inbound.org, and Growthhackers.com combined. All because we went out of our way to engage with people and help them if we could.
This strategy and the time we spent interacting in these communities really helped boost exposure and buzz leading up to the launch, and even helped us maintain momentum for another 6 months after launch. The hard work and hours we invested developing original content in the form of guest posts, podcast interviews, and original blogs on my own site, SujanPatel.com created the perception for people we were everywhere and a valuable resource. To this day I continue to receive emails from people telling me that they see me everywhere and asking me how I do it. (If you want to learn more about my process and how I approach work, read this post).
These tactics and the reputation we built up ahead of time also made it possible for us to secure more strategic relationships with a few partners who were willing to help us make our ebook a success.
Work With Partners & Create Special Offers
Leading up to our launch, we connected with a few partners who were willing to go the extra mile to help us get the word out. For example, we put a special offer together with our friends at Autosend. They agreed to promote the ebook through their blog and email digests once it launched. In return, we agreed to give their audience an exclusive discounted price.
This is just one example of a partnership we were able to build due to our participation on Slack and the forums mentioned above. These partners were instrumental in our success, as they were able to drive thousands of people back to our post-click landing page – for free.
Cash In On Favors Right Before and Right After Launch
When the time finally came to launch our ebook, we did everything in our power to hype it up. We cashed in all of our favors and asked every person we had engaged with for help in promoting the ebook.
We specifically spent a lot of time asking favors and leveraging the relationships from people we met in Slack groups. As a result, our ebook landed on Product Hunt the morning we launched. This listing alone has led to over 2,000 downloads!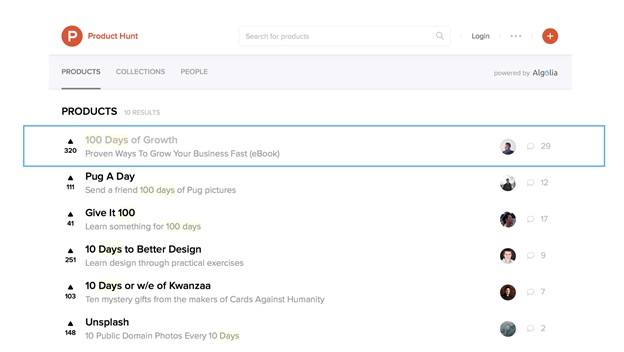 In the weeks leading up to our launch, we also reached out to every growth hacker we could find using a social media tool called Socedo. This helped us target our audience and get us more qualified leads to our post-click landing page.
Thanks to the tactics I've outlined in this case study, we have enjoyed over 10,000 copies sold (and counting)!
Final Tip: Don't Obsess Over the Money
We've seen a great return on our investment. But honestly, it has never been about the money. From the very beginning, we took on this project to test our skills, build relationships with others, experiment with theories and ideas, and, most importantly, learn. And believe me, we have learned A TON.
I think one of the main reasons we've been as successful is because we never obsessed about the money. We spent money where we needed to spend it, and gave away as much value as we possibly could for our time. Rob and I were able to help people and, as a result, the money followed.
With that said, I'll leave you with this email I received from a happy reader:

Don't obsess over making money. Obsess over the idea of making a difference in people's lives and helping them along the way. If you do it right, the money will come, and you'll learn a hell of a lot in the process.
Sujan Patel is the co-founder of Content Marketer & Narrow.io, tools to help you scale and automate your social media and content marketing efforts. Sujan has over 12 years of Internet marketing experience and has led the digital marketing strategy for companies like Sales Force, Mint, Intuit and many other Fortune 500 caliber companies.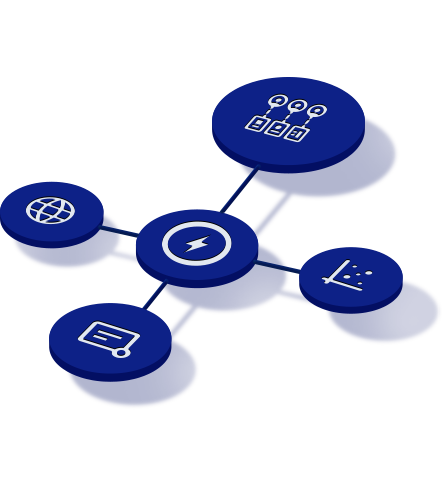 See the Instapage Enterprise Plan in Action.
Demo includes AdMap™, Personalization, AMP,
Global Blocks, heatmaps & more.