(This is the second of five posts to teach you what a landing page is, how to make and publish one, and how to optimize it for the most conversions).
Because post-click landing pages are so effective, you need to be using them for every campaign you create. According to Hubspot, companies with 30 or more landing pages generate 7x more leads than those with fewer than 7.
That's not a statistic you can afford to ignore. For every promotion you must have a dedicated post-click landing page. But let's be honest, that can be a tough ask when you're already busy – and it's even tougher when you are the one managing the entire post-click landing page creation process.
Adding yet another post-click landing page to your website can be an exercise in frustration for the average marketer. The technical aspect tends to be a pain, let alone getting it designed, getting the copy together, and don't forget about message matching your PPC campaigns! It takes time, effort, and usually a decent chunk of change to create a high quality post-click landing page worth directing your paid traffic to. But it doesn't have to be that way.
Today, we wanted to show you just how easy creating and publishing post-click landing pages can be, as well as cover some options you have about where to publish your page.
How do I publish a landing page?
1. Decide what kind of page you need
There are as many kinds of landing pages as there are reasons to make them. One size does not fit all. That's why Instapage gives you the option of:
Importing your site and transforming it into a template in less than two minutes
(Oh, and they are all mobile responsive, naturally).
2. Choose where you want to publish your page.
For different campaigns, it makes sense to use different platforms for your post-click landing page. Most people assume a post-click landing page goes on their website, but that's not necessarily the most effective way to engage your customer. For instance, if you're primarily using paid social to promote your campaign, it may make more sense to publish your post-click landing page directly to Facebook. If you have the ability to go where your audience is, do it. That's going to be your strongest publishing option.
Instapage let's you directly publish to:
That's it. Really! Creating your post-click landing page and getting it published can take very little time and money when you're using the right tools. And we're pretty stoked we have the best solution out there.
Sign up for an Instapage Enterprise demo today.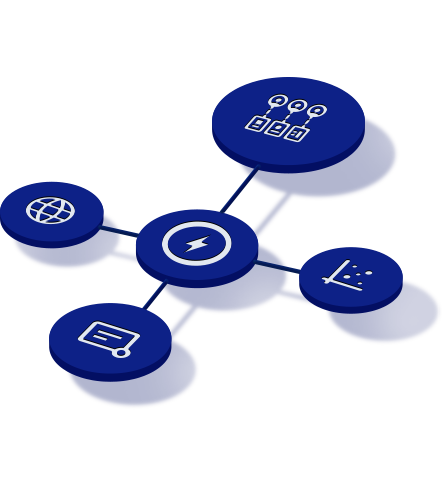 See the Instapage Enterprise Plan in Action.
Demo includes AdMap™, Personalization, AMP,
Global Blocks, heatmaps & more.